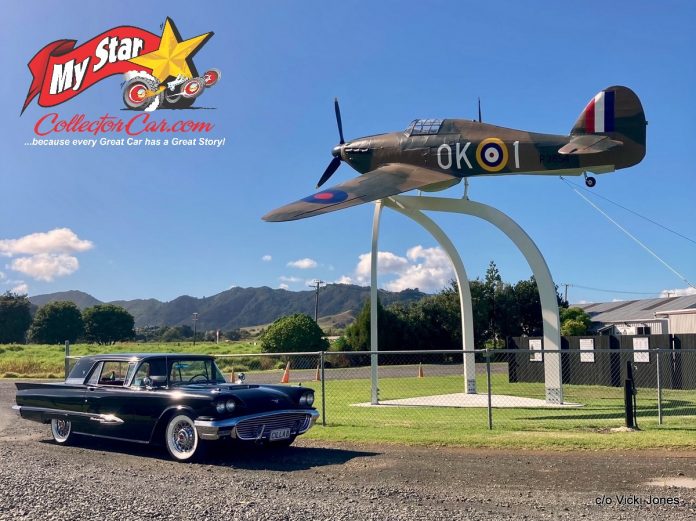 The Squarebird (1958-60) era Thunderbird was immensely popular, despite the reality it replaced the iconic Gen I T-birds (1955-57).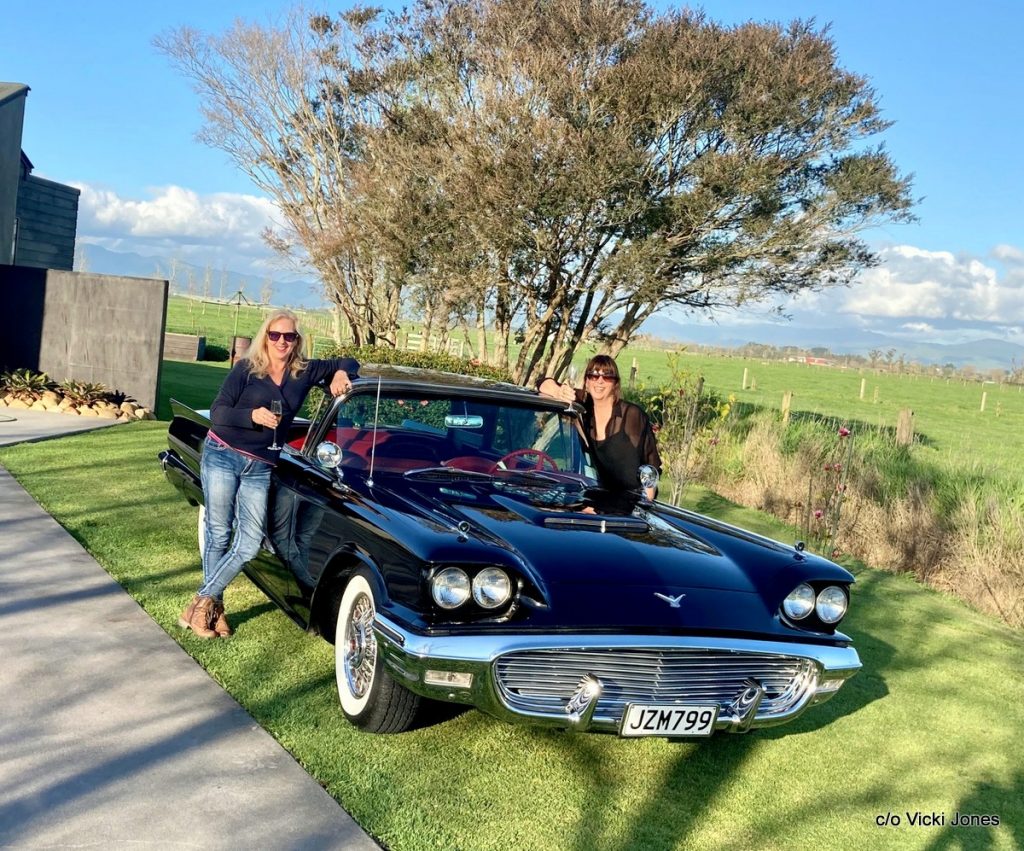 Vicki explained how she, "always loved T-birds because they were such cool cars", so she went through a very logical search process to find 'Cilla'. She said: "I looked at quite a few in New Zealand and a friend sent me a link to one being sold in Matamata–it's pretty close to where I live. Soon as I saw it, I knew it was the one!"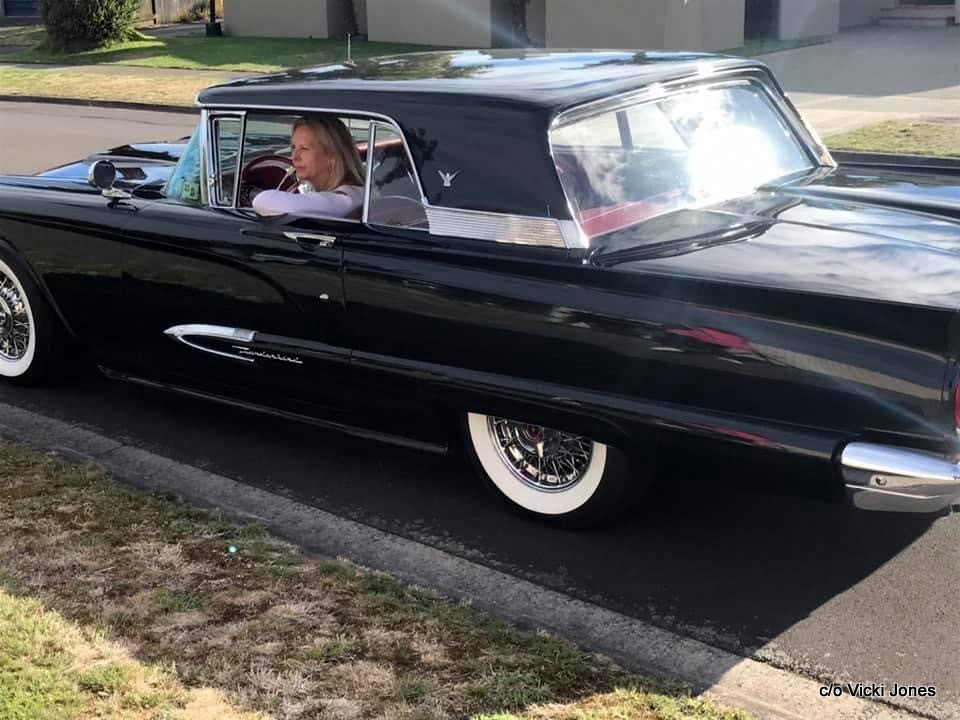 She joined the International Thunderbird Club after the purchase for support because they offer a range of owners and advice and after that, Vicki never looked back.

Vicki has a large portfolio of information on the '59 Thunderbird. It was a Georgia car since new, and it was well-maintained over the decades. It was last registered in 1983, so the car clearly went through a significant hibernation–one that preserved a great deal of originality. The Thunderbird arrived in New Zealand in August 2016.The critical parts like the floors and sheet metal are all original thanks to the long period off the road.
This is a 352 cubic inch V-8 car with a number of options including air conditioning, power steering, power brakes, and power steering and the best part is–everything works.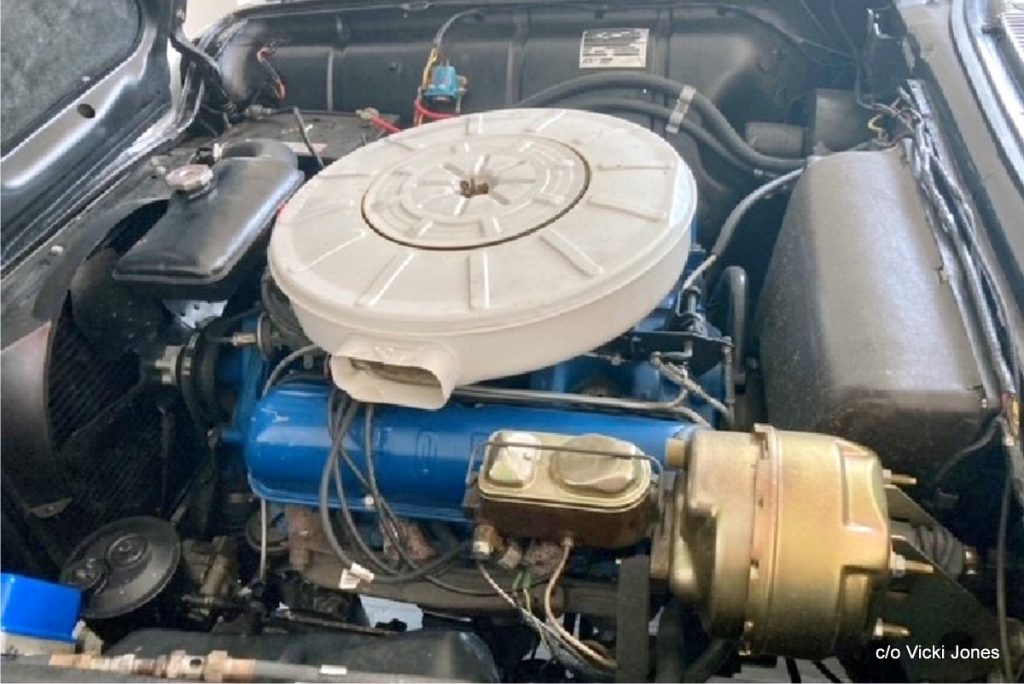 Vicki said the T-Bird, "is in really good shape but the clearcoat on the paint is showing some wear". She admitted there were a few issues to address: "The speedo wasn't working when I purchased it and it was taking quite a bit of transmission fluid".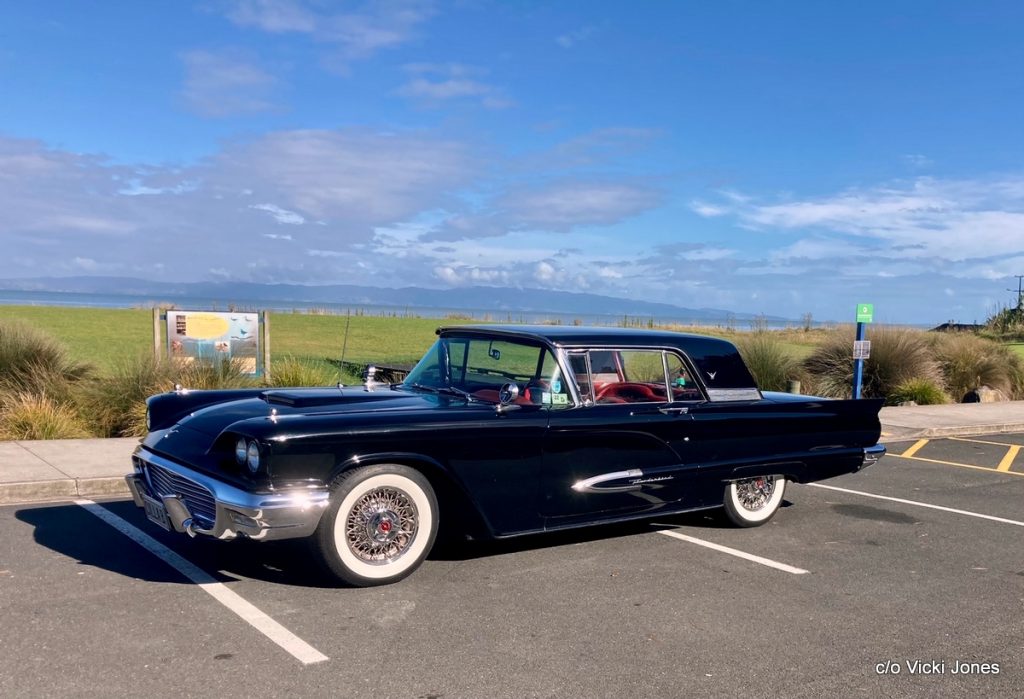 She found the right person to work on it: "We have a guy over here who is mad on T-birds so he repaired the speedo (after I was told by another garage it was unable to be repaired) so I would have to send it back to America–where it would be very costly to repair. It cost $300NZ to repair".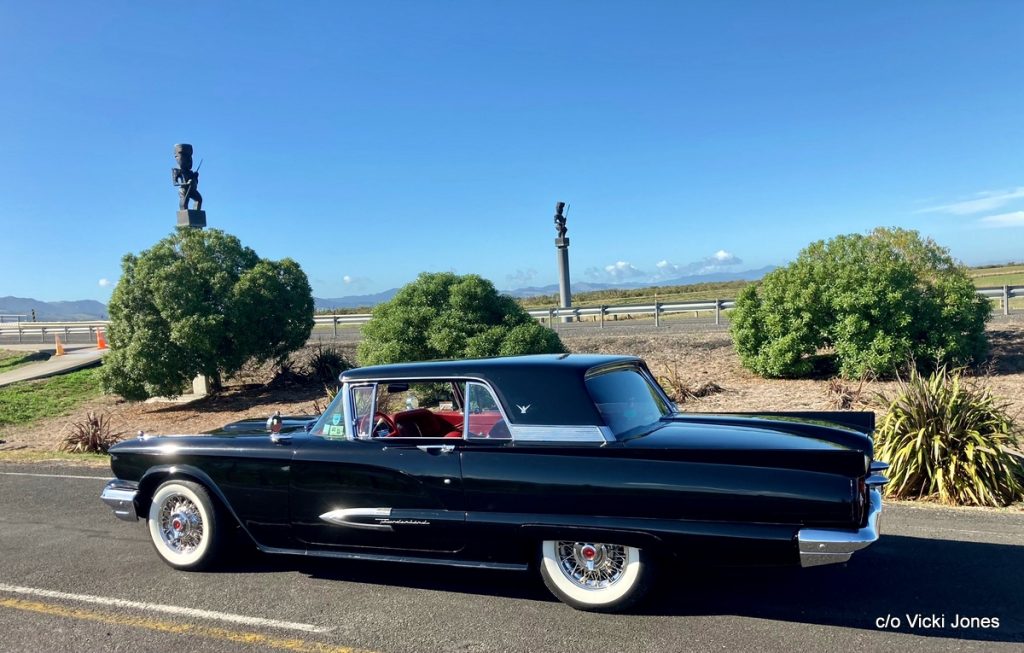 Vicki said the transmission issue was also solved: "Had to take the transmission out to repair the selector–and all the external seals and gaskets were replaced, and they machined off the worn selector shaft".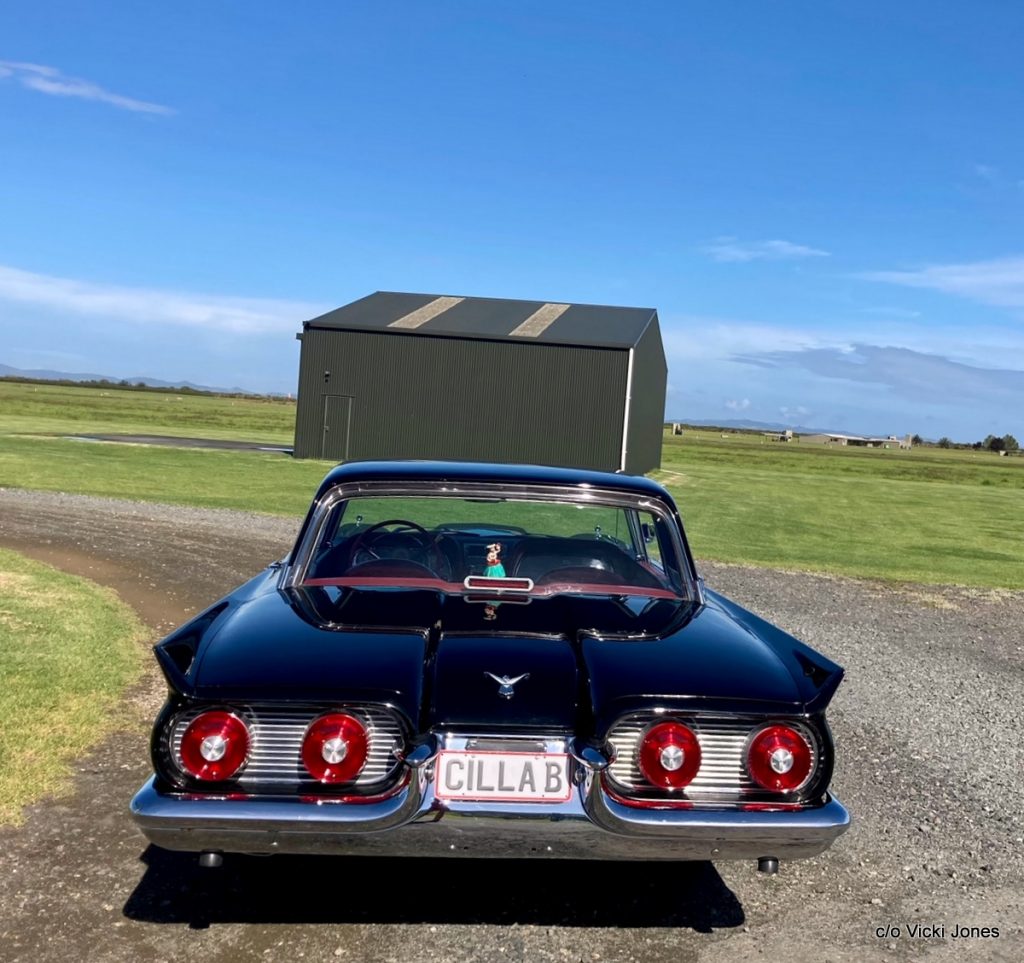 The Thunderbird was retrofitted with disc brakes back in the States before it came to New Zealand, so Vicki had to replace the pads and the seized calipers. Vicki has a short to-do list left on Cilla–she wants to retrofit the radio with modern components and the seats need some attention.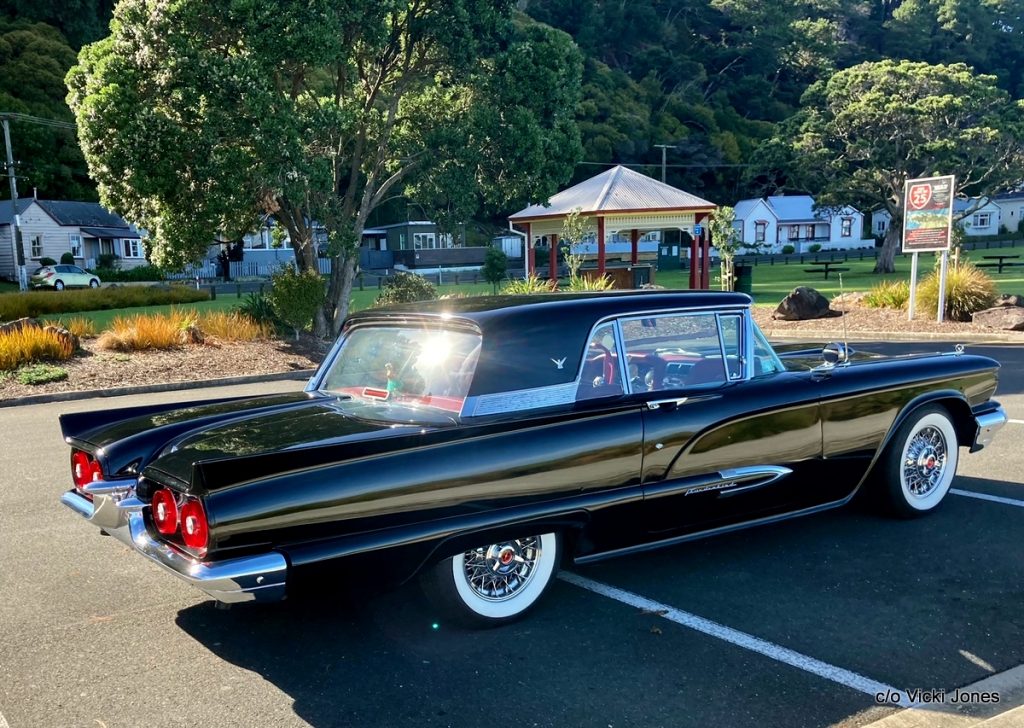 Vicki drives her car regularly: "I regularly drive down to my sons' place, and it's a 3 ½ hour drive so there are no cobwebs on this car–I love driving Cilla. It's my happy place".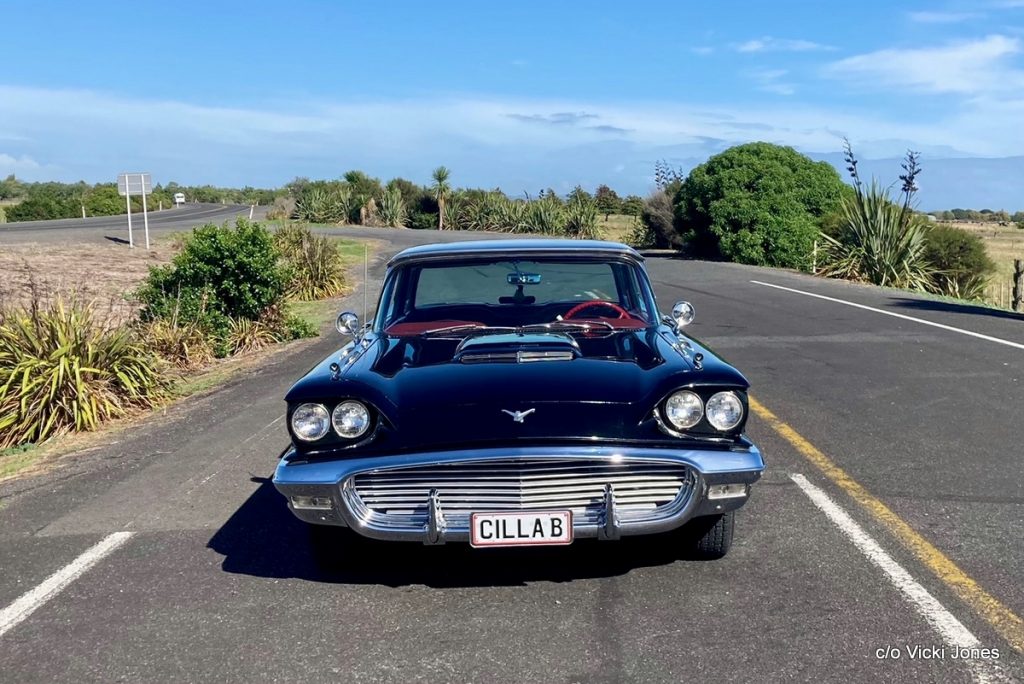 Life as a female owner of a '59 Thunderbird definitely works for Vicki: "We just had our annual Beach Hop which is all classic cars–it's a huge event and there are lots of women here with classic cars. All the men comment that I'm in their car".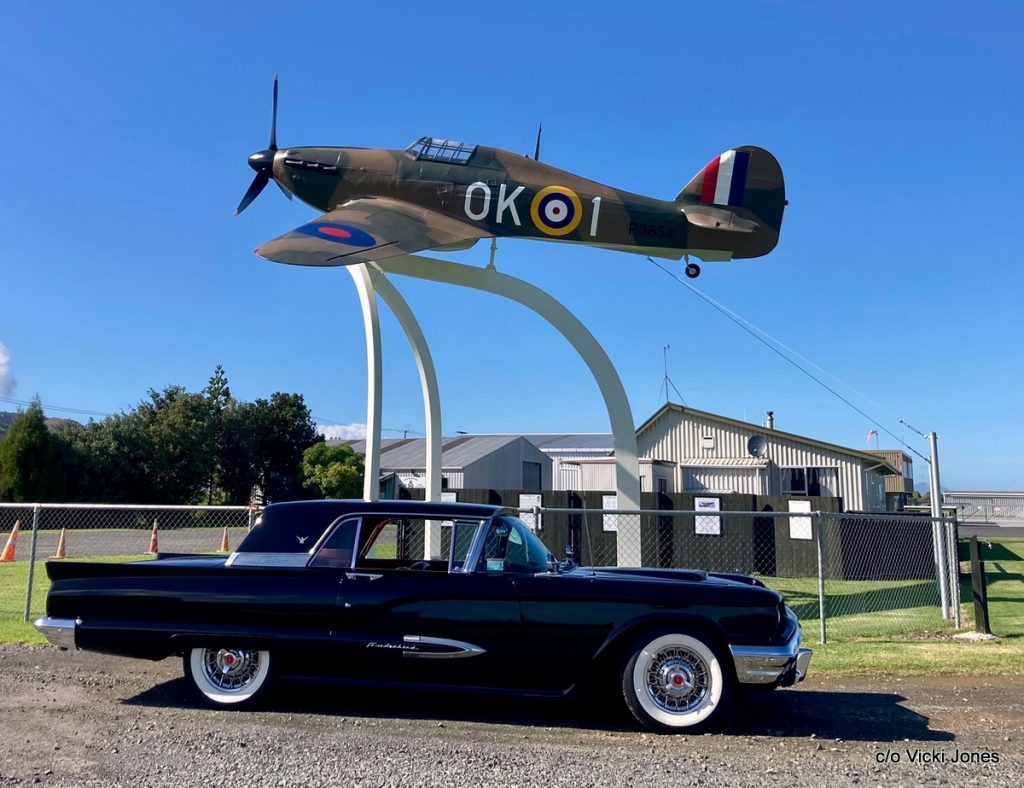 That's not true–Vicki and Cilla are bonded for life.
By: Jerry Sutherland
Jerry Sutherland is a veteran automotive writer with a primary focus on the collector car hobby. His work has been published in many outlets and publications, including the National Post, Calgary Herald, Edmonton Journal, Ottawa Citizen, Montreal Gazette, Saskatoon StarPhoenix, Regina Leader-Post, Vancouver Sun and The Truth About Cars. He is also a regular contributor to Auto Roundup Publications.
Please re-post this if you like this article