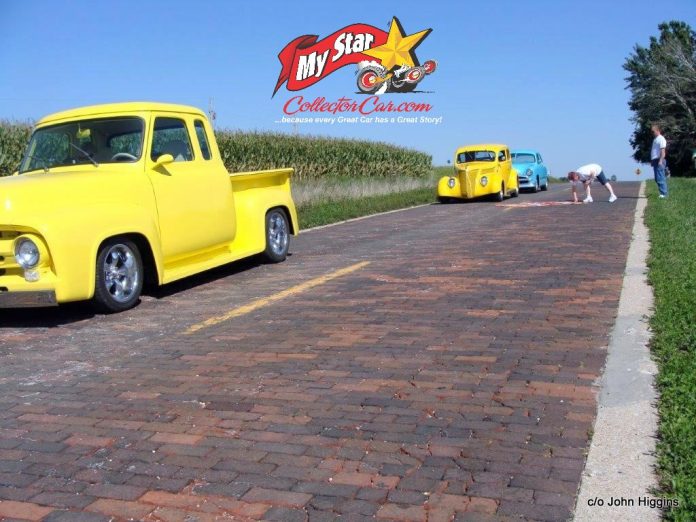 The most common image of a Mountie is a police officer from the frozen North who rides a horse to maintain law and order in Canada.
John Higgins is a retired RCMP officer who was a mechanic before he became a member of the famous Canadian police force during the early 1960s. His RCMP career continued until the mid-1980s when Bob retired into a life in automotive sales until he also retired from that occupation.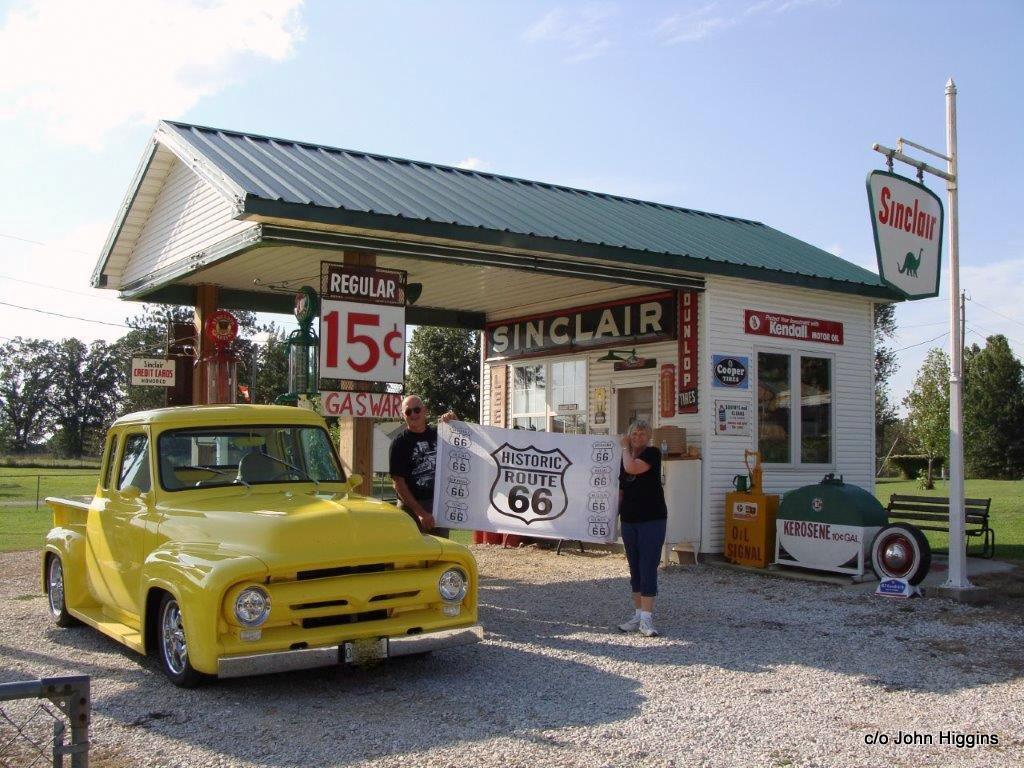 Bob has always been a car guy and was able to use his sizable skill set to work on resto mod vehicles in his spare time. In the early 2000s, Bob spotted a 1955 Mercury M-100 that required plenty of work to bring it back on the road and decided to take on the challenge.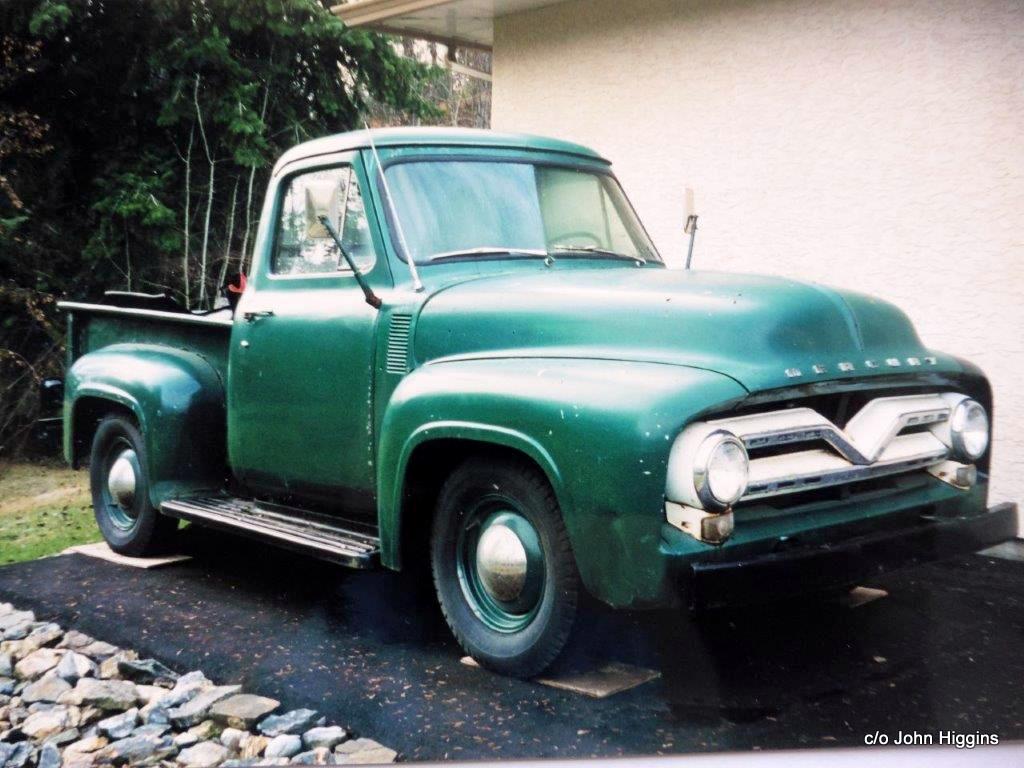 At this point many car guys outside of Canada may wonder about the Mercury truck label because they will question the notion that Mercury ever built a pickup. The fact is Mercury trucks were sold in Canada between 1947 and 1968 because the Canadian and American auto builders were not connected by the Auto Pact agreement until 1965.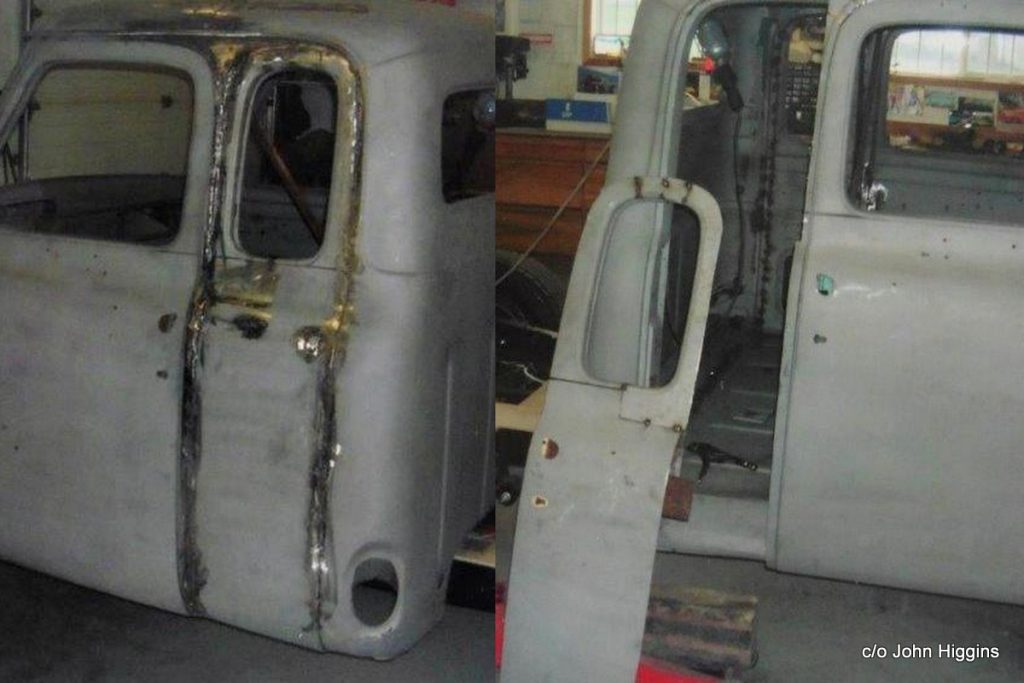 Consequently, heavy trade tariff barriers prevented the free flow of new vehicles between the two countries until the full effect of the Auto Pact agreement eliminated the tariffs.
Many Canadian towns were not large enough to have both a Ford and Mercury dealership, so Mercury offered a truck model that bore a heavy resemblance to the Ford trucks, save for the badging and trim packages.
The net result is a car guy like Bob may have to answer plenty of questions whenever he drives his '55 Merc resto mod pickup to the United States, including a lengthy road adventure for Bob and his wife from their home in the British Columbia interior to Chicago so they could retrace the entire Route 66 route.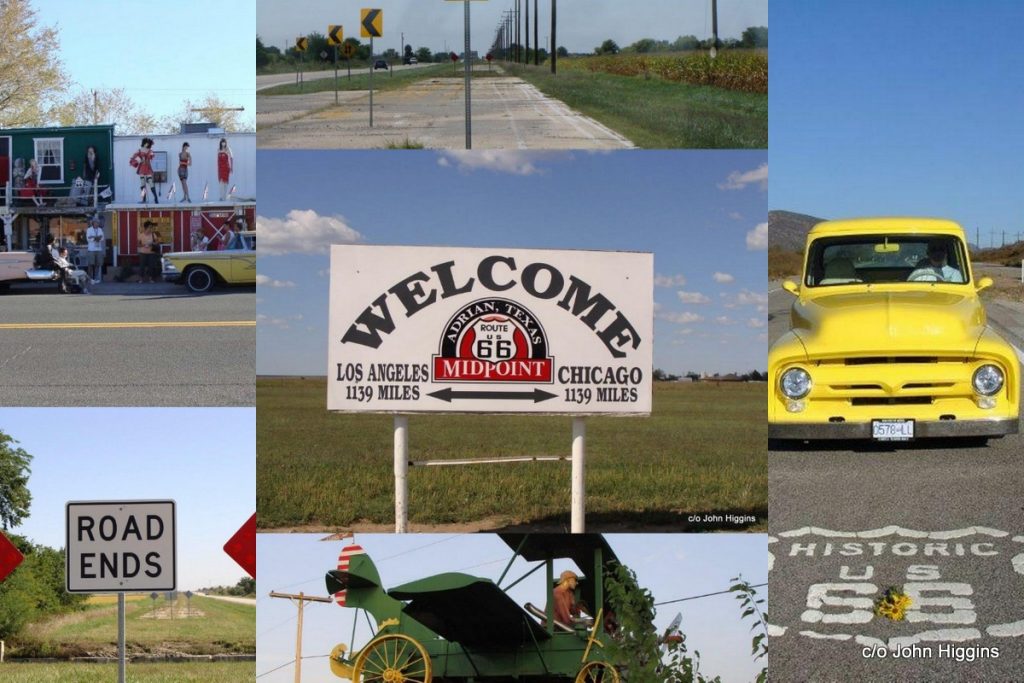 Their trip in the '55 Merc truck required several thousand miles on the road just to get to Chicago for the start line, although the original Route 66 configuration in that city does not exist anymore, according to Bob.
However, Bob added the remains of Route 66 can be followed outside of Chicago along a winding path for the remainder of the trip because the famous route is now a decommissioned highway.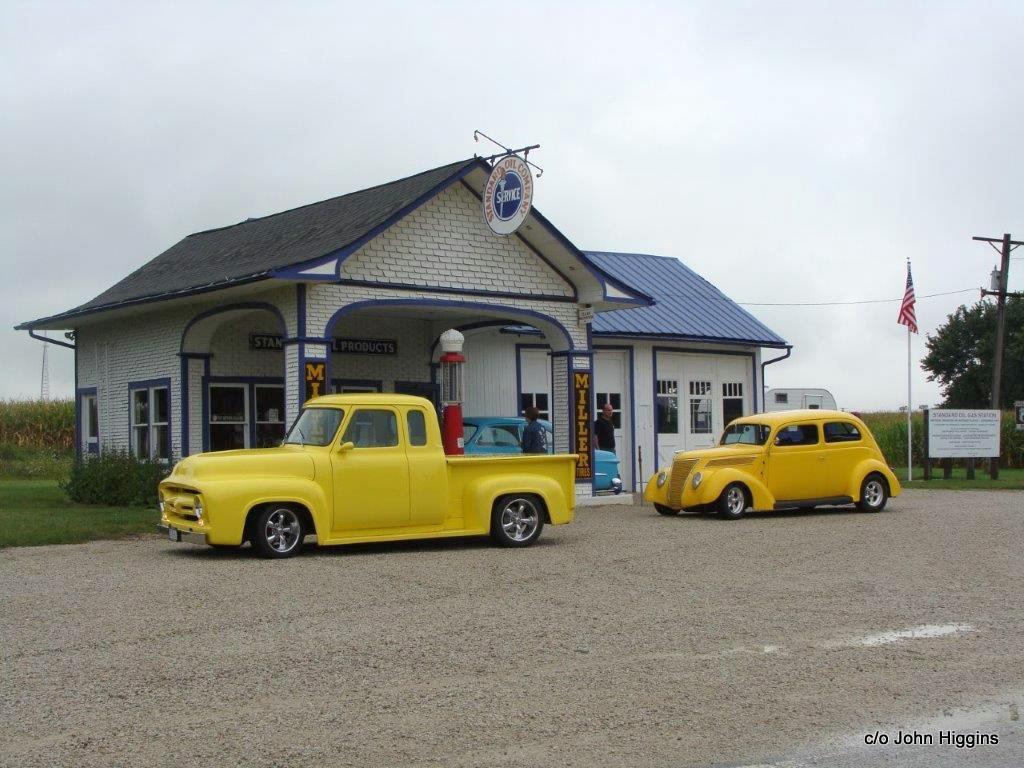 As mentioned earlier, Bob has strong mechanical skills that proved to be invaluable when he tackled the resto mod pickup truck. The old Merc had undergone a crude resto mod with a tired 352 Ford engine that was well past its prime, so Bob replaced it with a fuel-injected 350 Vette engine bolted to a 700 R-4 automatic transmission.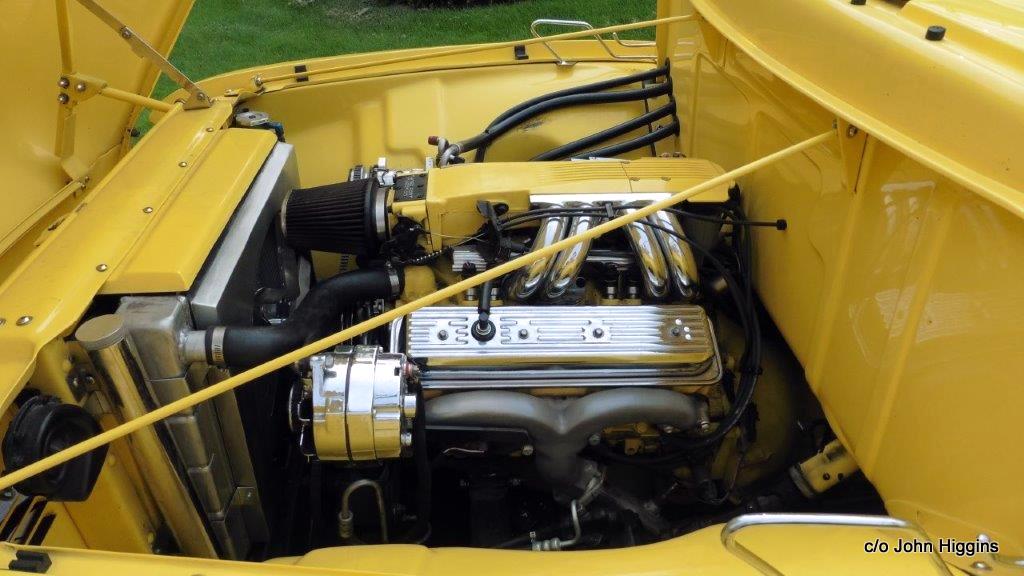 The final piece of the puzzle was a highway-friendly 3:25 gear ratio housed in a 9-inch rear end. The net result was lively performance that delivered 23-25 MPG on the Route 66 trip and plenty of power to keep up with modern traffic when Bob and Stephanie took their Merc resto mod pickup on a cross-Canada trip.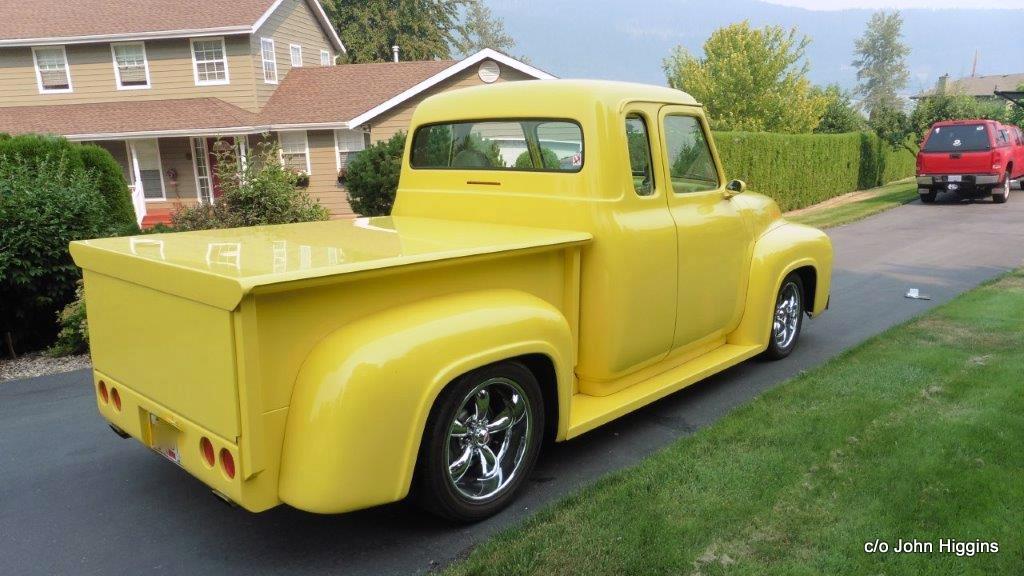 The truck's custom extended cab and bed cover give the Higgins plenty of storage space for long trips because, in Bob's words, "If you want to take a long trip, take a pickup to haul a lot of stuff."
Additionally, the '55 Merc pickup's modern Super Cab front seats, AC, tilt, and cruise provide plenty of creature comforts for Bob and Stephanie along the way.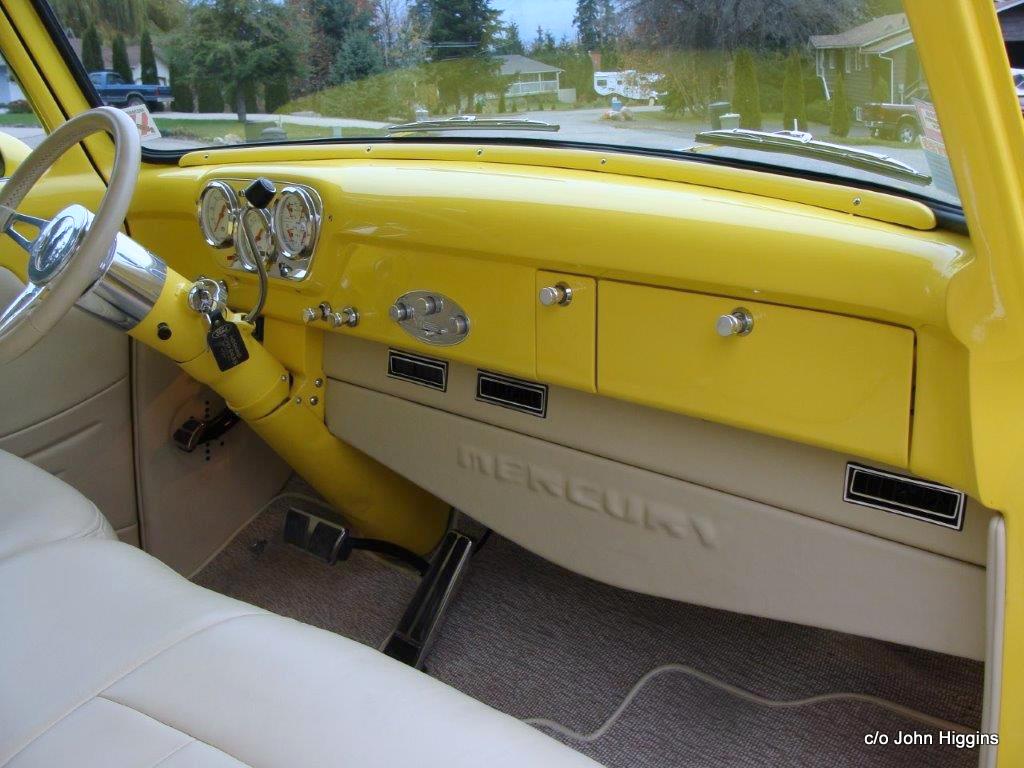 Bob has put over 64,000 miles on the truck since he hit the finish line on his 4-year project. The only issue he encountered was excessive tire wear from the Volare front end until he adjusted the ride height and torsion bars on the Mopar system.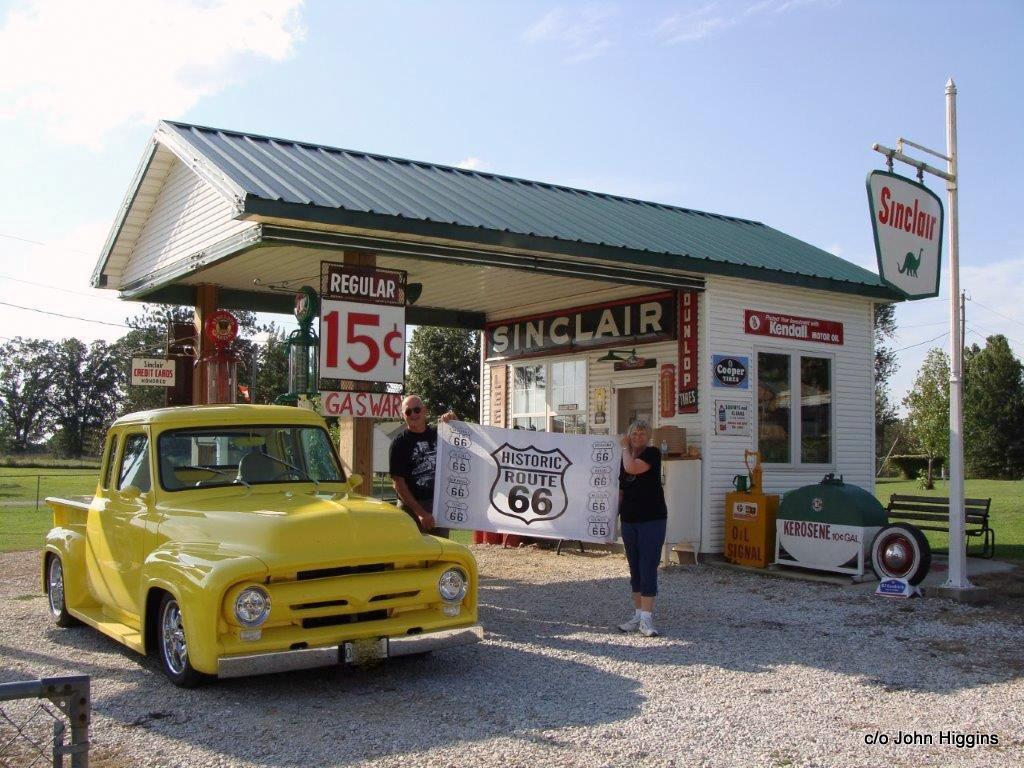 BY: Jim Sutherland
Jim Sutherland is a veteran automotive writer whose work has been published by many major print and online publications. The list includes Calgary Herald, The Truth About Cars, Red Deer Advocate, RPM Magazine, Edmonton Journal, Montreal Gazette, Windsor Star, Vancouver Province, and Post Media Wheels Section.