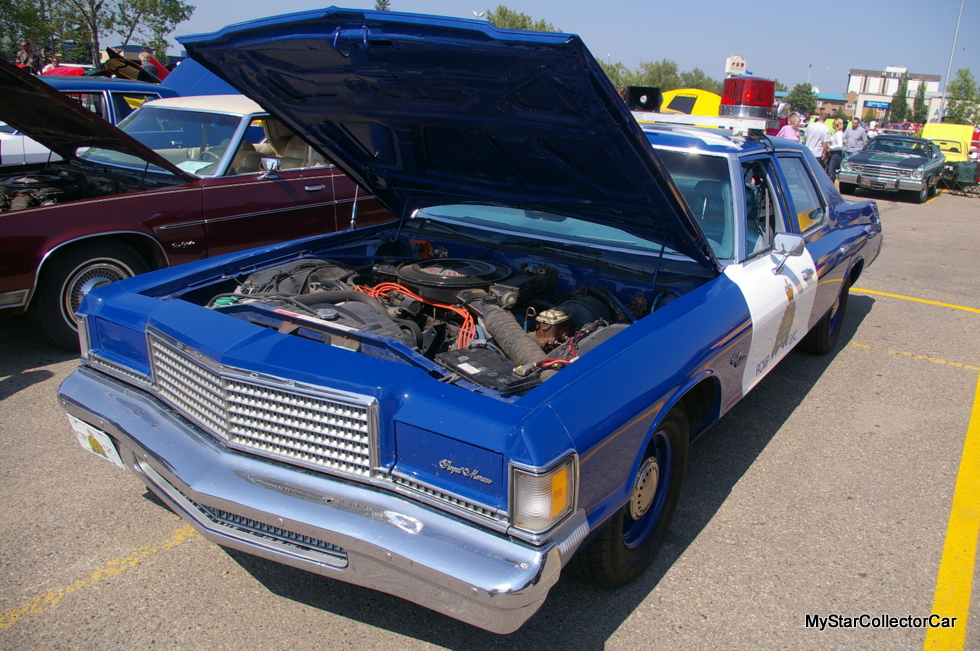 Obvious question-why is this vintage police car scary?
Obvious answer-how do those lights look in your rear view mirror when you know you've been speeding?
Fortunately this "scary ride" has a great story.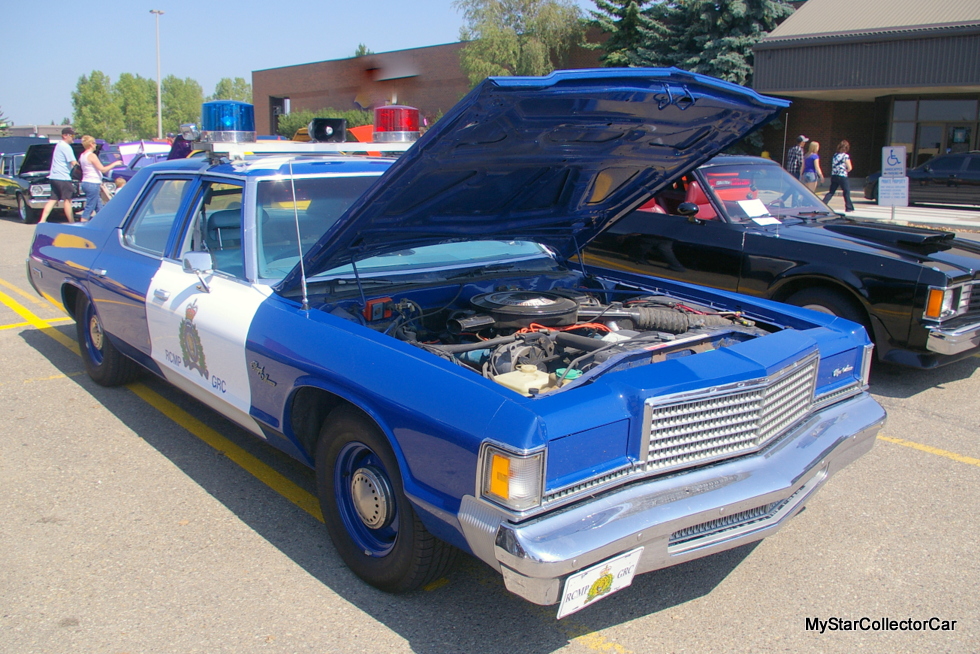 Darry Anderson was a bareback bronc rider until 20 years ago- that's when he broke his back and ended up in a wheelchair for life. Most people in a similar situation do the normal thing. They get down on life and Darry was no exception. Until he answered an ad in a bargain paper for an old 70s Dodge with a big block 440.
The car was a 1977 Dodge Royal Monaco ex-Royal Canadian Mounted Police car and the big blue Mopar was sitting in a storage yard when Derry saw it. It was a typical "rough but restorable" project car except for its lifetime in police service and the fact that these old Monacos are nearly extinct. Oddly enough the old car fired right up with a new battery and some new gas.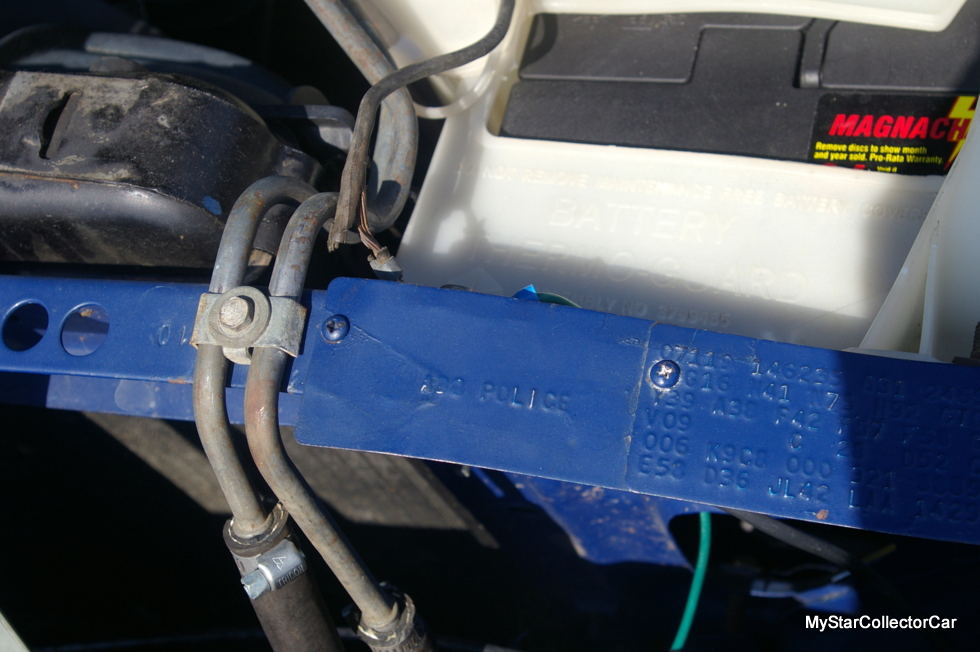 This car really captured Darry's interest at a critical point in his life because prior to the accident he was a licensed mechanic and there was something about the old Dodge that inspired him to start working on it.
At first he started the project in the parking lot of his apartment complex working into the early morning hours under a canvas tent with a flashlight for light, a little radio for entertainment and slowly but surely he started making progress on the car.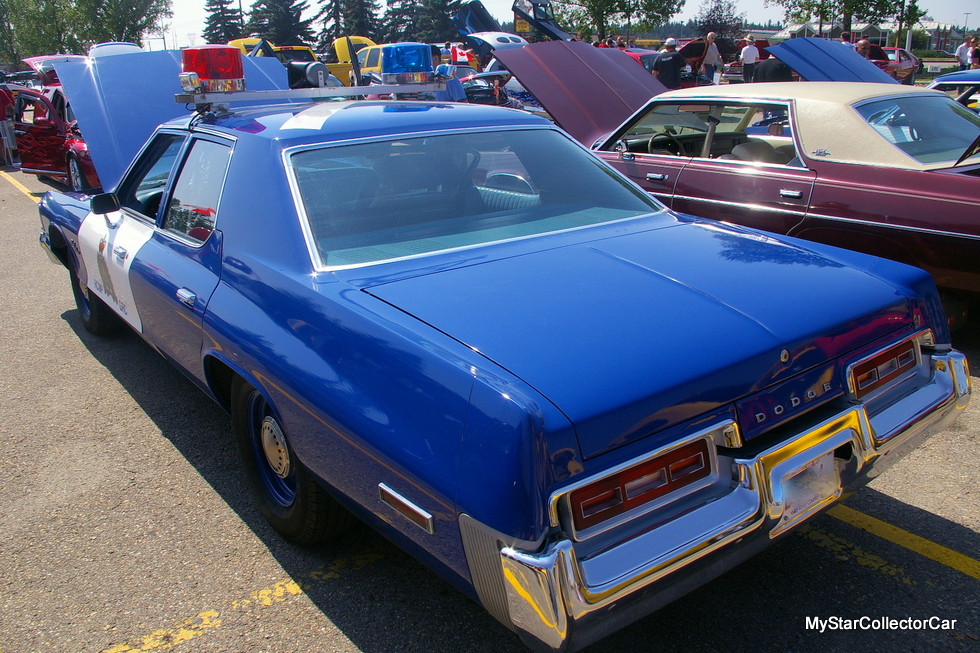 Plus he started getting into the technical side of police vehicles-particularly vintage RCMP vehicles. As the car progressed he started becoming a civilian expert on the equipment found in police cars.
Darry has limited use in his right hand but amazingly enough he's accomplished some major work on the car as a born-again lefty. He's outfitted the car for hand controls and has done a 1500 mile round trip in 2002 with the old RCMP retiree. He's taken it to countless shows and been in numerous parades and he's still incredibly patient when asked the same questions over and over in the same day.
The car is amazingly accurate and period correct thanks to Darry's relentless attention to detail. The biggest feature of the car is Darry's own favorite saying "it was his inspiration for life car".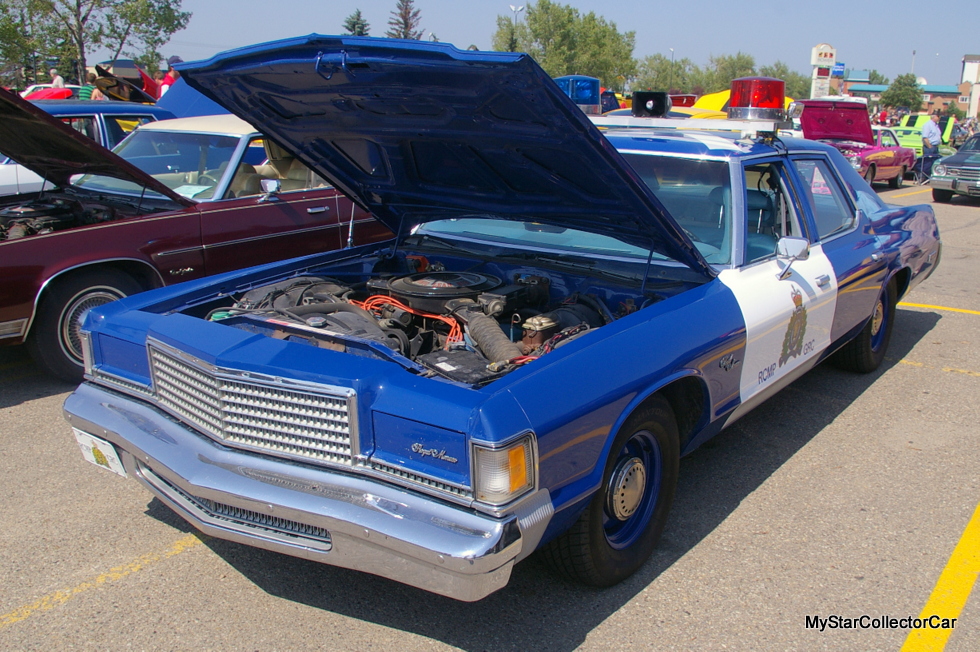 'Judging by the number of ex-police cars on his future restoration agenda (thanks to word of mouth) Darry's inspiration may turn into a lifetime occupation.'
Jerry Sutherland
CLICK HERE to Like us on Facebook
CLICK HERE to Follow us on Twitter
CLICK HERE to Follow us on Pinterest
Please re-post this if you like this article.