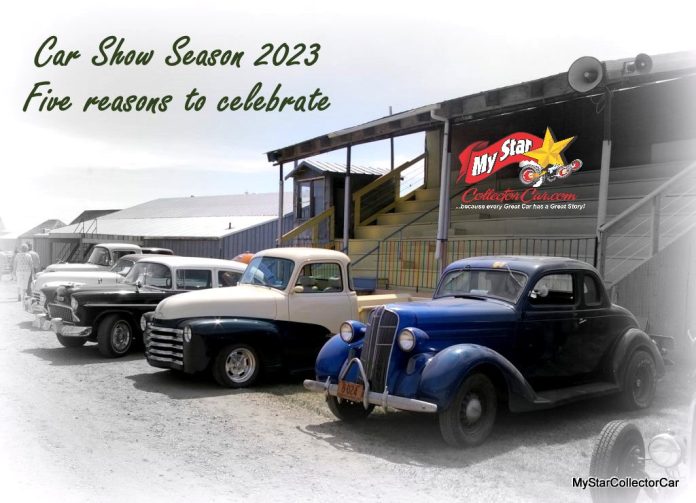 We live in a region that is 90% winter and 10% car show season by the time we hit the iffy month of March.
The only redeeming feature about March is car guys have one more month to complete their winter projects in our community since March is at least near the finish line of winter and the start of spring. Subsequently, March is much closer to the glorious return of car shows.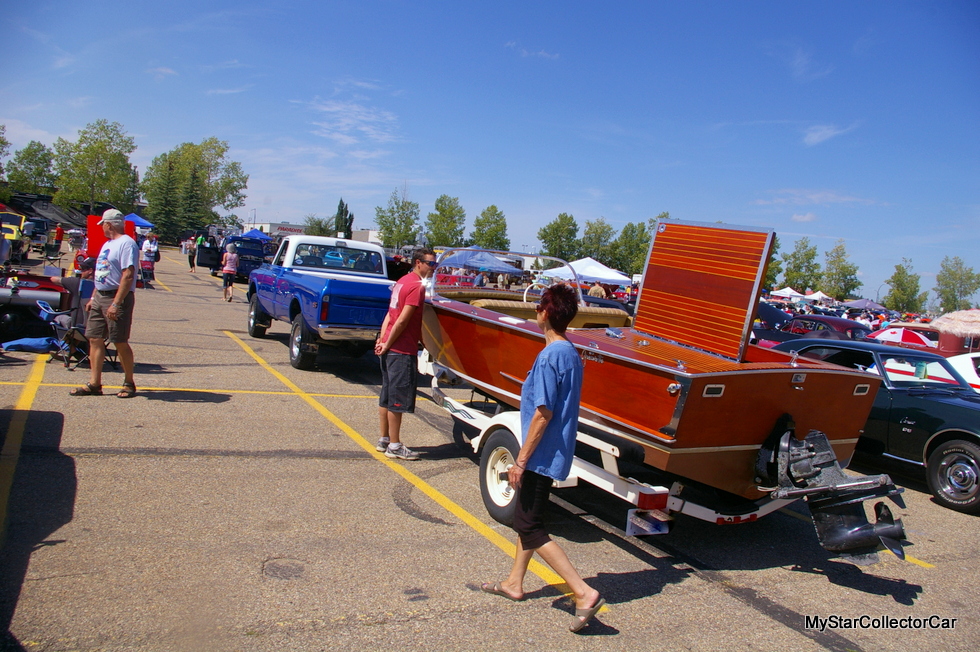 The car show season typically begins in late April here in the Ground Zero region for winter's wrath and, even then, it can be a crap shoot for good weather at a car show. This frigid fact brings MyStarCollectorCar to our first reason to attend a car show in 2023: Car show organizers are the world's biggest gamblers because they pick a calendar date and hope they have a better poker hand than Mother Nature.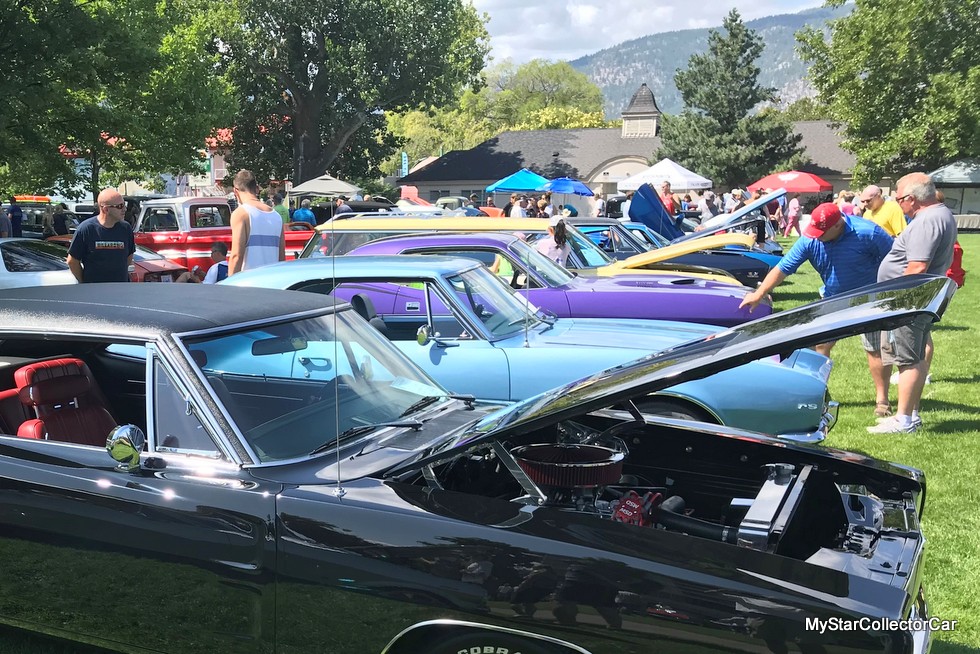 It doesn't help that rainy weather is magnetically attracted to weekends during the summer months and a big risk for car shows, therefore we at MyStarCollectorCar strongly recommend support for the people behind the car shows. In other words, make sure you attend a show in your area this year (rain or shine) and help your car show people hedge their bet against the forces of nature.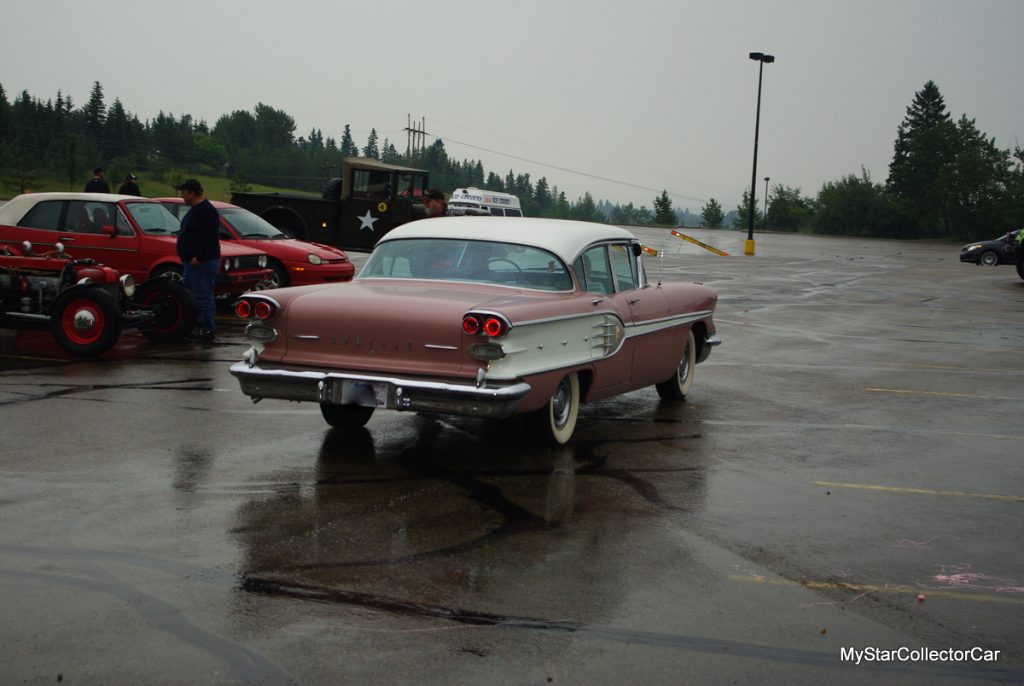 The second reason to support your local car show is to acknowledge the efforts of the people behind the show. They volunteer their time (including winter meetings) to organize a winning event for their club and community- let alone the time they spend during the days leading up to and including the actual event.
Their job is a thankless one so the best way to say thanks is to attend their car show. Rain or shine.
MyStarCollectorCar's third reason to attend a show draws directly from the old real estate chestnut: "Location, location, location". Most car clubs work very hard to ensure they have a decent location to host a show and provide a scenic backdrop for their events. It's not an easy task and may require a titanic struggle with local municipalities to ensure their event can be held in a place that is friendly to cameras, like Main Street in a smaller community.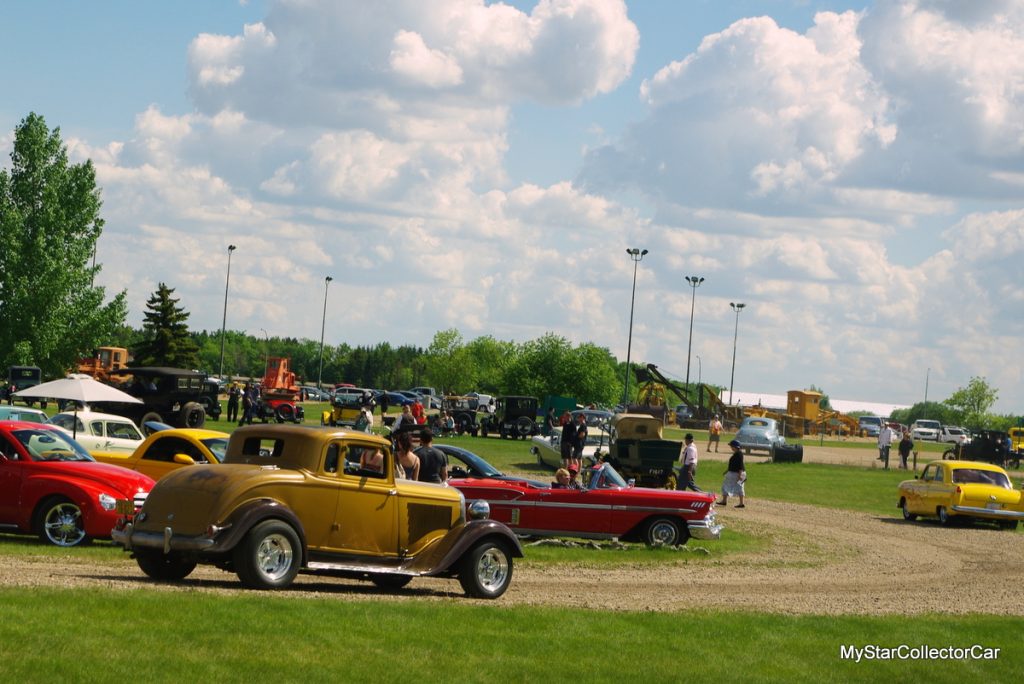 Car show organizers may be forced into a slugfest with bureaucrats and politicians who love rules and hate old cars to get the proper location for their events, but the result is a show with a picturesque backdrop that is a perfect location for vintage rides. Do yourself a big favor and attend their show.
MyStarCollectorCar mentioned the organizer's time investment to host a show but felt we should add the financial investment needed to host a show as our fourth reason to support car shows. A good example is the liability insurance required to host a show. One would assume the vehicle owners' insurance would be the only policy necessary for an event, however that is not the case.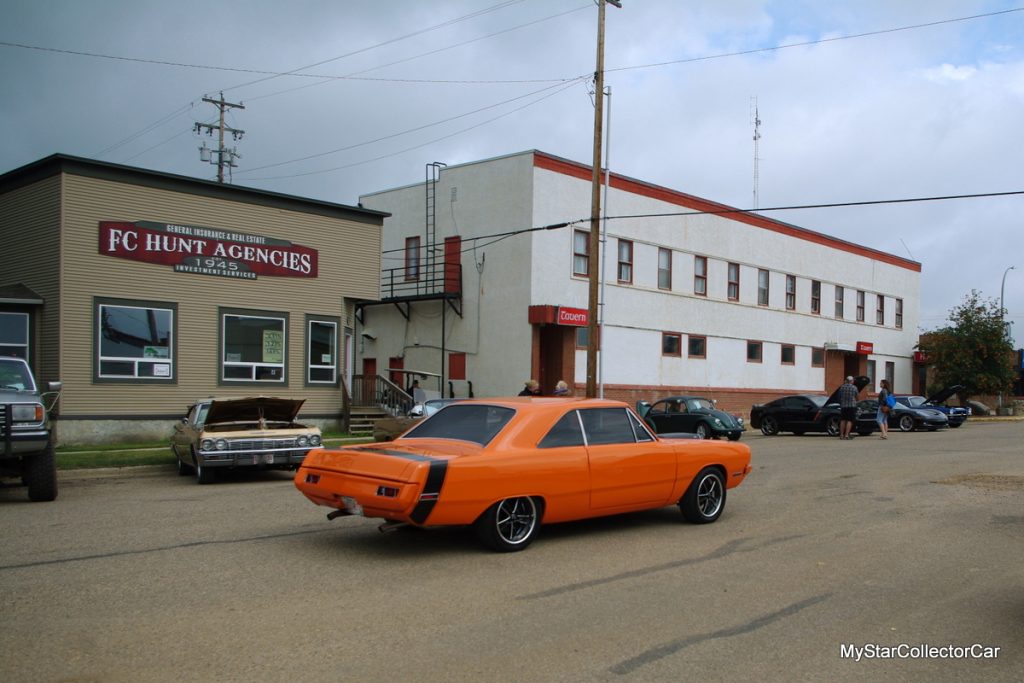 There may be uninsured vehicles that are trailered to shows and are not yet road-worthy, so car show organizers must cover the gap in the liability coverage and provide proof of event insurance to the legal guardians of the facility, be they a private or public organization. The insurance policy is a financial cost incurred by the organizers, let alone other obligations like their advertising and apparel budgets.
Consequently, the organizers are forced to shell out dough to host a car show and recoup their losses via registration fees and sponsorships, to name but a few. Bear this fact in mind when you attend a show.
The fifth and final reason to attend a car show this year is the kid factor because 21st century kids have little or no connection to vintage rides that were built during a prehistoric era long before them. The net result is old vehicles gathered in one place for a car show are an instant source of wonder and amazement for them. A car show may even inspire a life-long interest in the car hobby for kids who are given an opportunity to see an old ride that is brand-new to them.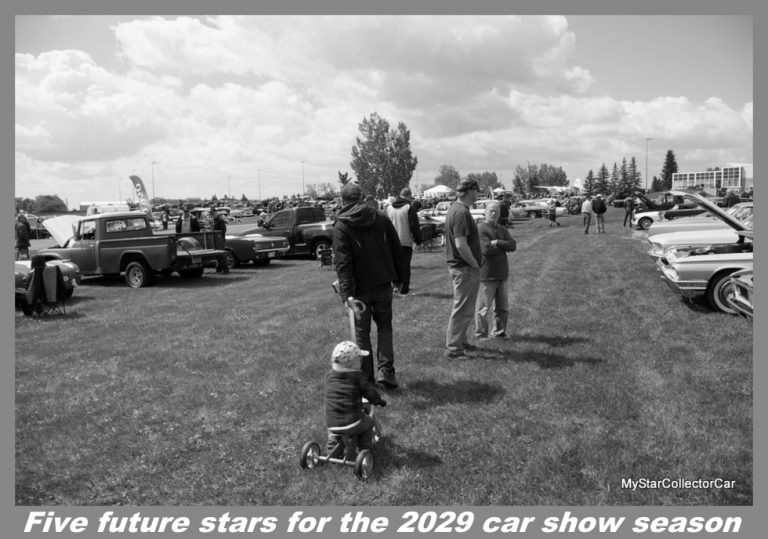 BY: Jim Sutherland
Jim Sutherland is a veteran automotive writer whose work has been published by many major print and online publications. The list includes Calgary Herald, The Truth About Cars, Red Deer Advocate, RPM Magazine, Edmonton Journal, Montreal Gazette, Windsor Star, Vancouver Province, and Post Media Wheels Section.