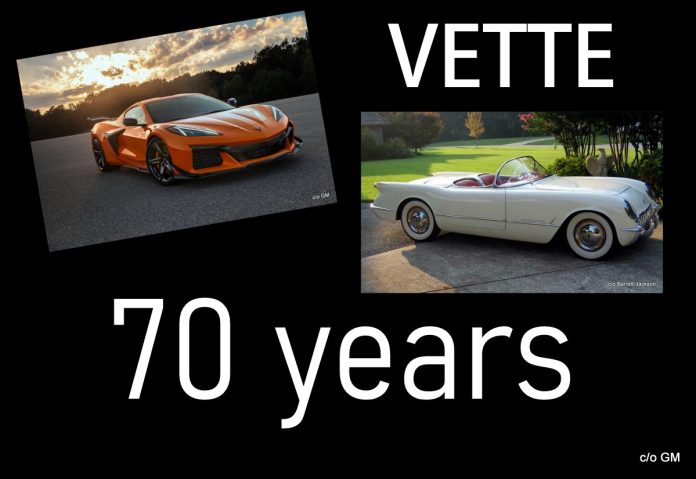 Few cars rocked North American car buyers like the Corvette when it debuted in time for the 1953 model year.
Consequently, a car with no backseat and limited trunk space was not an option for them, even though the '53 Corvette clearly followed a highly elusive dream of an open road with a spirit of adventure that died a horrible death when an overly generous supply of kids entered their grim reality during that time frame.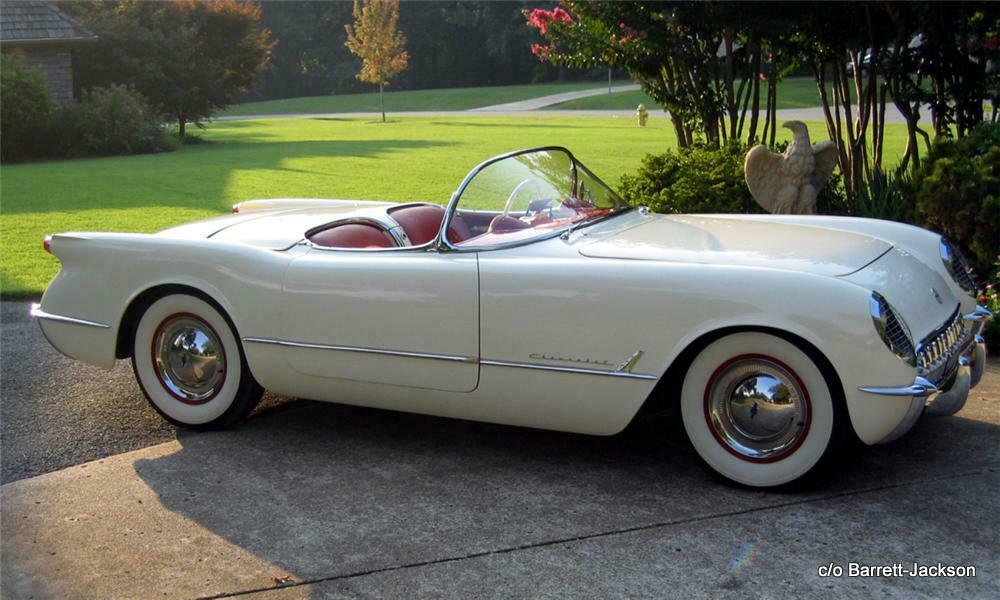 Fortunately, a 1953 Corvette was not a pipe dream for a small sector of car buyers who were able to chase down Route 66 (and any other 2-lane highway for that matter) in the rookie version of GM's famous sports car.
The '53 Vette was a game-changer that introduced a domestic sports car to the North American market- but did this first Corvette change the game more than its much younger 2023 Corvette descendent? It's a car guy debate that would inevitably lead to an enthusiastic fistfight because defenders of both positions in this dust-up would have solid grounds for their arguments in our opinion here at MyStarCollectorCar.
For the record, the 2023 Corvette C-8 (Eighth generation) is a 21st century monster that can run with every big dog on the planet-including rabid motorized mutts. The '23 Vette is also the first mid-engine Corvette because its enormous power (495 horses in Z51 models) needs a perfect balance for optimum handling ability.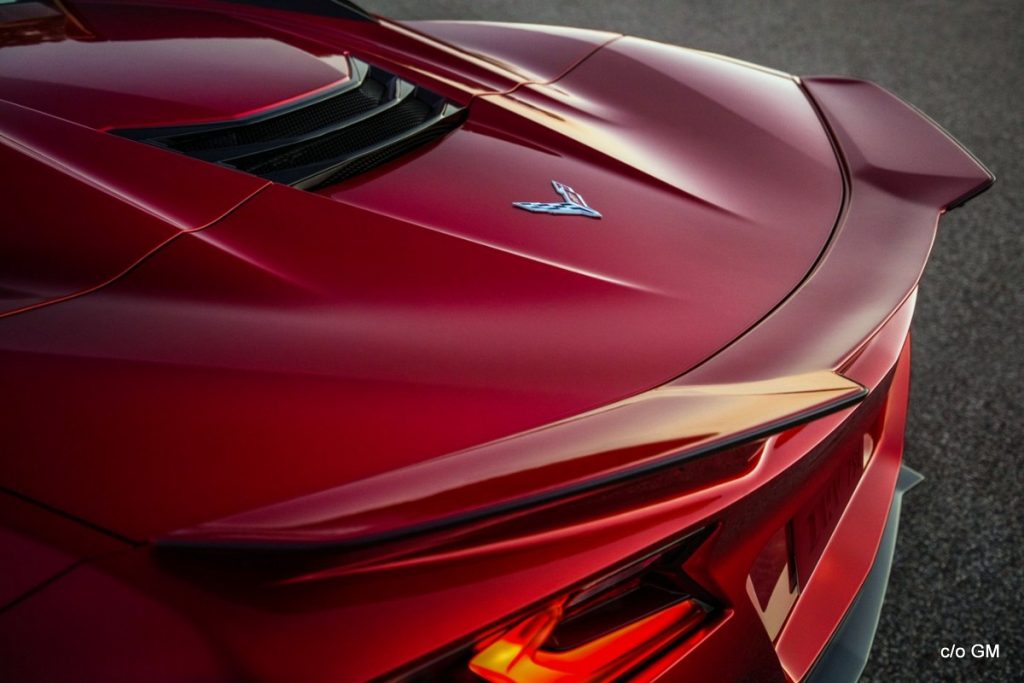 By contrast the 1953 Corvette offered a Blue Flame six-cylinder engine that was massaged to 150 horsepower in performance mode, a sizable number in the early 1950s, but not even remotely close to its 2023 counterpart's.
Both cars are equipped with lightweight non-metallic bodies that heavily influence their power to weight ratios, but their massive horsepower differences give a huge edge to the '23 edition. The result is an astounding 0-60 mph time of 2.8 seconds for the 2023 Corvette Z51, while the 1953 Corvette speed tests indicate it could hit 60 mph in roughly 11 seconds. Not exactly neck-snapping performance for the first Vette, but fast for 1953.
Bear in mind 70 years is a long time in automotive history so real horses would be the main competition for a time-traveling 1953 Corvette that landed in 1883. Therefore, it would not be a huge surprise to see a 2023 Corvette Z51 disappear in a big hurry during a street showdown with a 1953 Corvette because of automotive advancements in 70 years.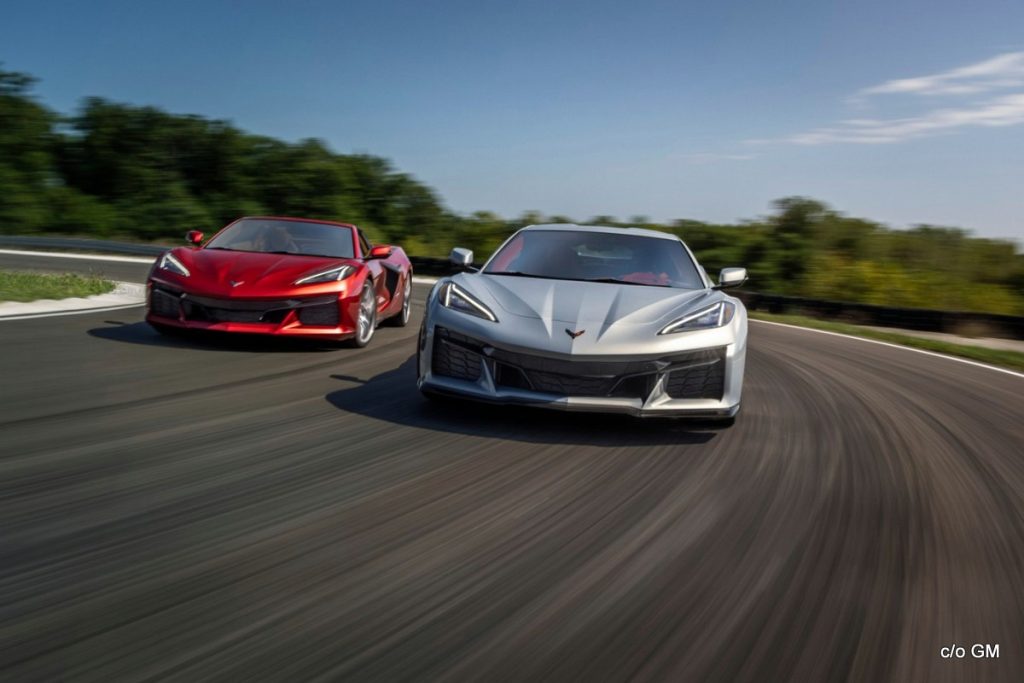 The 2023 Corvette is an incredibly fast and sleek machine that would look right at home on a Le Mans race course while it thumps on Ferraris and Porches. The 1953 Corvette was also a radical trendsetter that broke the mold in Big Three automotive direction because it was a two-seater fiberglass sports car that was an outrageous departure from the norm at the time.
BY: Jim Sutherland
Jim Sutherland is a veteran automotive writer whose work has been published by many major print and online publications. The list includes Calgary Herald, The Truth About Cars, Red Deer Advocate, RPM Magazine, Edmonton Journal, Montreal Gazette, Windsor Star, Vancouver Province, and Post Media Wheels Section.