Sylvan Lake is a resort town in central Alberta and it has a huge seasonal car culture thanks to its proximity between two major cities.
They've held car shows for years but back in 2008 and 2009 Sylvan used to hold a car show in a park right next to Lakeshore Drive.
The park is gone now but back then they parked classics like this '50 Plymouth across the road from the lake.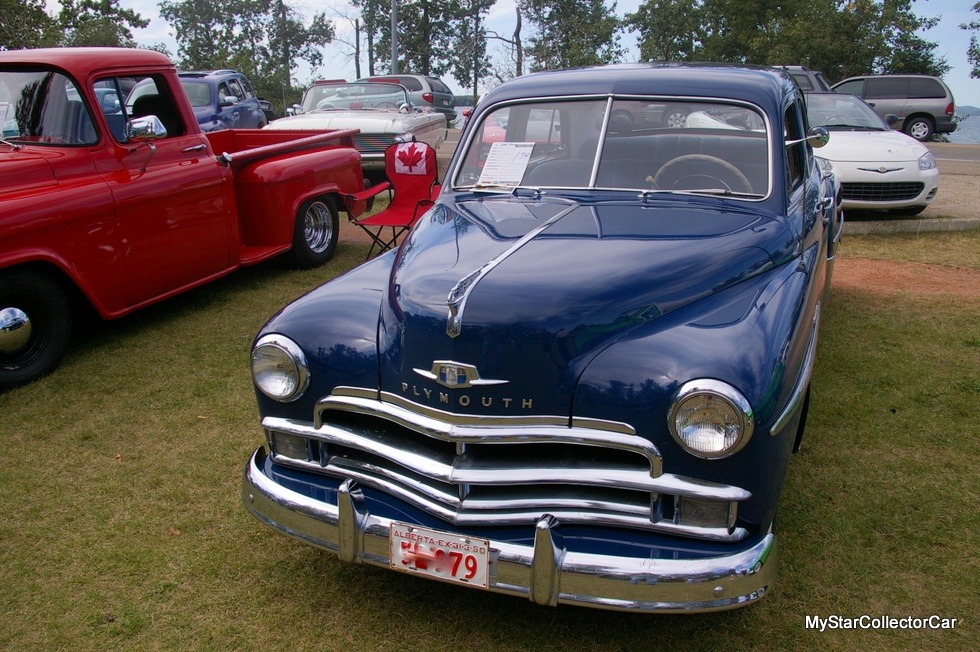 Take a look at what they had at a very cool venue back in August 2008 and 2009.
CLICK HERE to Like us on Facebook
CLICK HERE to Follow us on Twitter
CLICK HERE to Follow us on Pinterest
Please re-post this if you like this article.