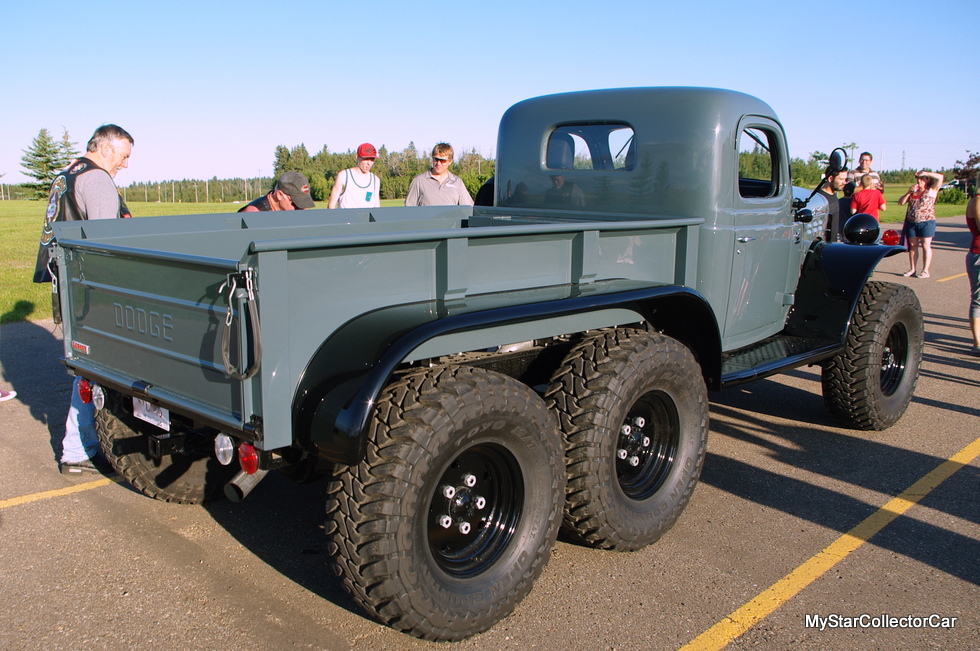 Jay Leno is a typical car guy—on steroids.
'His tastes run from exotic 21st century super cars to early 1900s steam-powered cars so you can't accuse him of locking in on one brand, type or even century.'
Trucks rarely get on Leno's radar but there was one that he couldn't ignore.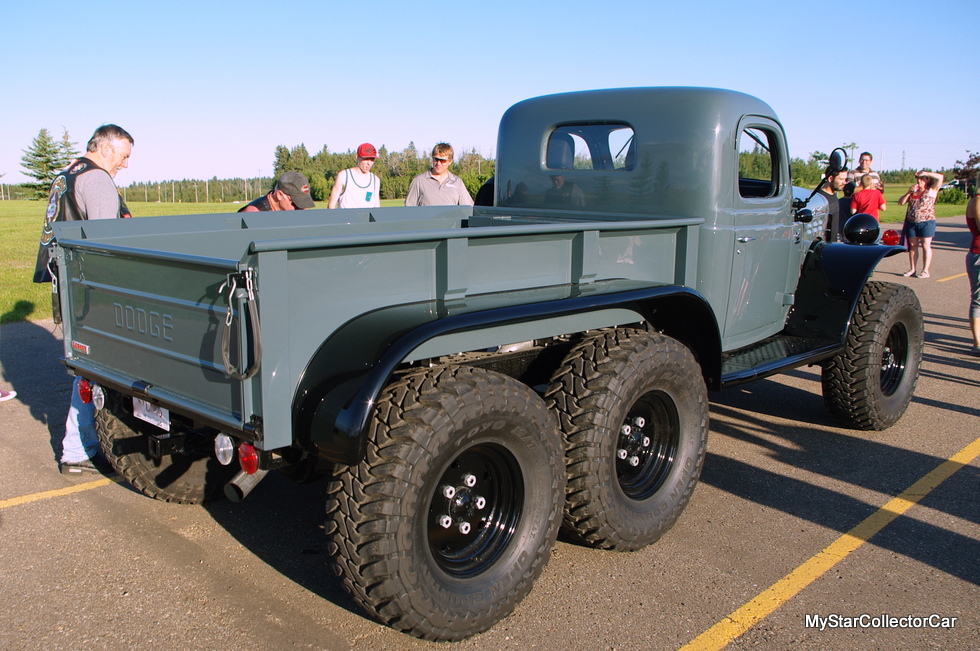 The truck in question was a World War II veteran in its first life. It was a 1942 Dodge 6×6 troop carrier and it saw action in the European theater.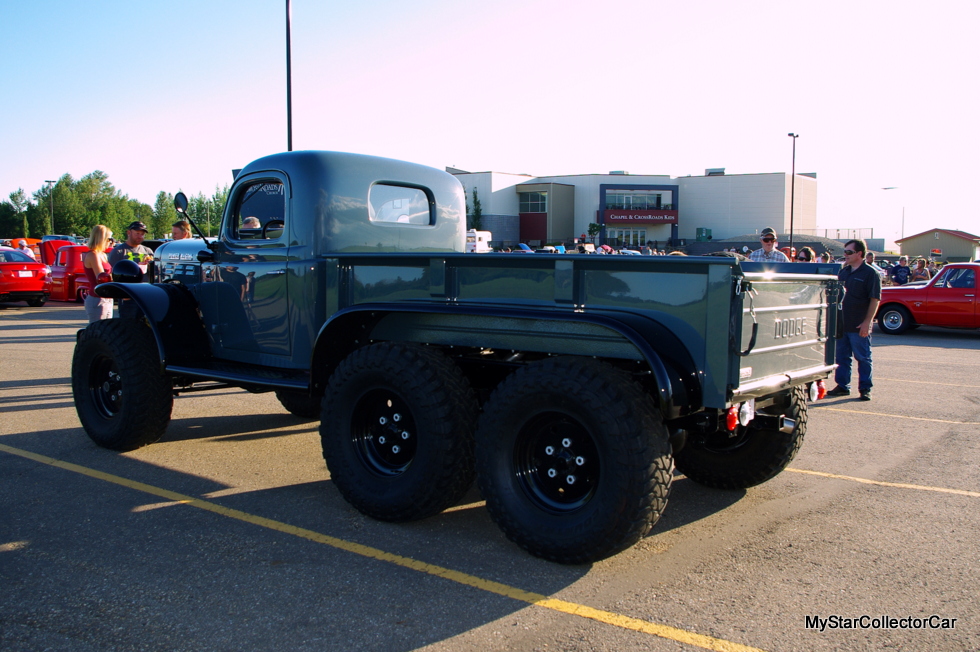 Many of these trucks were used up or blown up in military service and if they survived that carnage they finished their lives in brutal service on farms or construction sites.
Dean Hall was looking for something different and this truck definitely fit the bill. It was a troop carrier, but Dean wanted something a little more functional so he had the truck completely rebuilt and customized into what is basically a 6×6 pickup truck. The process took two years.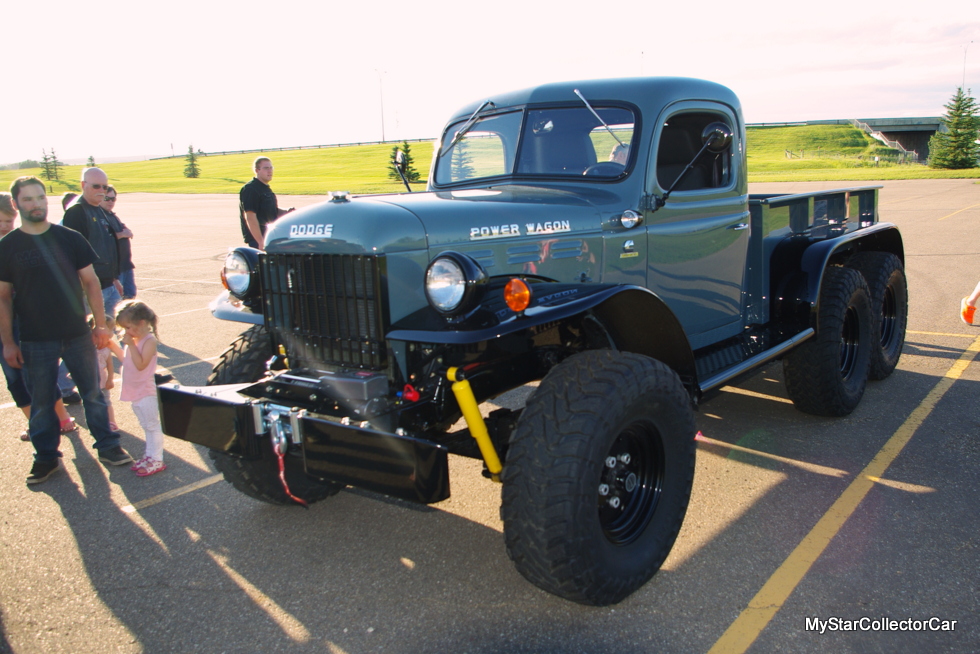 This truck required a lot of fabrication and one of the biggest jobs was the rear fenders. These are definitely a one-off for Dean's truck but if Dodge headed in that direction after the war they would have sold the coolest 9-foot bed factory truck ever built.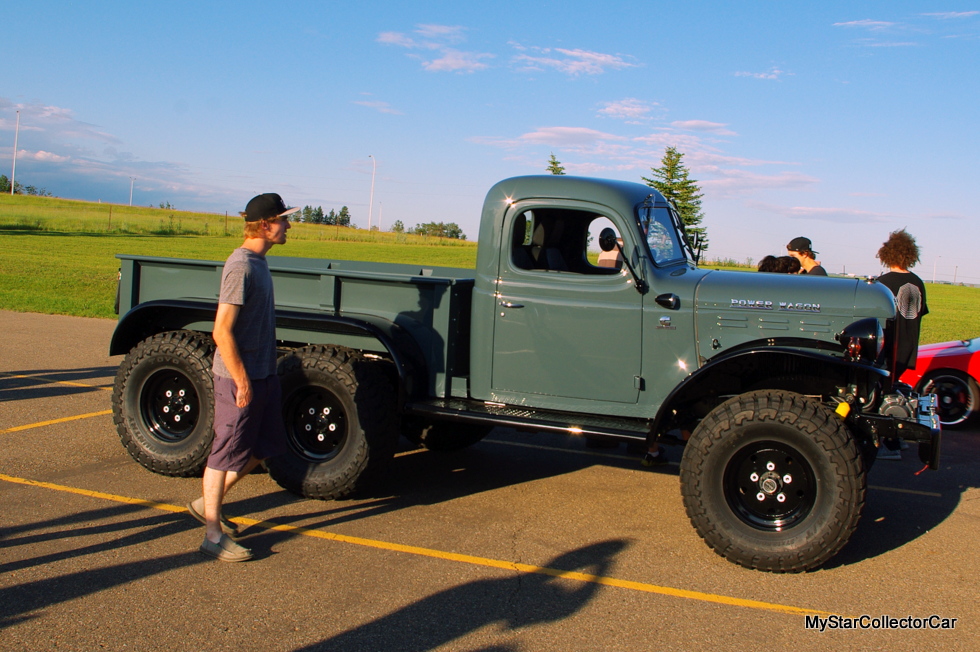 Dean's truck is a combination of trucks but the basis of it is pure 1942 Dodge 6×6. It still has the original chassis and 6×6 axle and 5:83 differential configuration under a 1946 Power Wagon and truck bed. The engine is a Cummins 3.9 4BT turbo diesel matched up to a '98 Dodge truck 5-speed transmission.   The radiator is pure stock 1942 Dodge.
Most of the original 6×6 rear axle setup was retained so this brute's rear axles pivot over rough terrain so this monster is virtually unstoppable. You could drive this monster straight up a mountain and camp at the top because of that incredible combination of traction and engineering.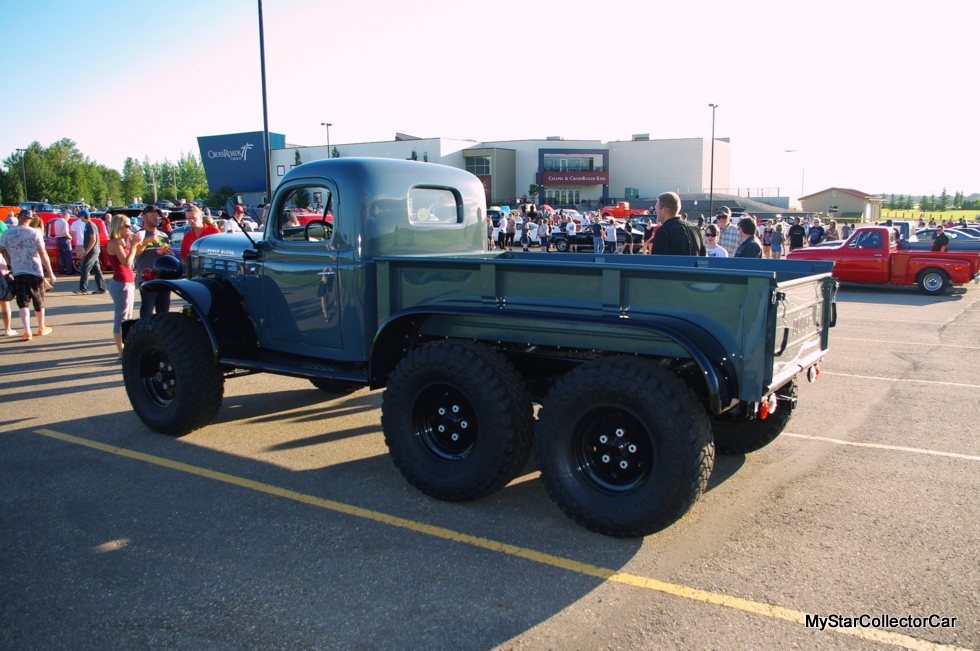 Dean described the driving experience as an adventure because the truck "wants to push you a little because of the tandem axles". He said that nothing would stop his truck because it's a tandem with single wheels so it's a big advantage through anything and everything.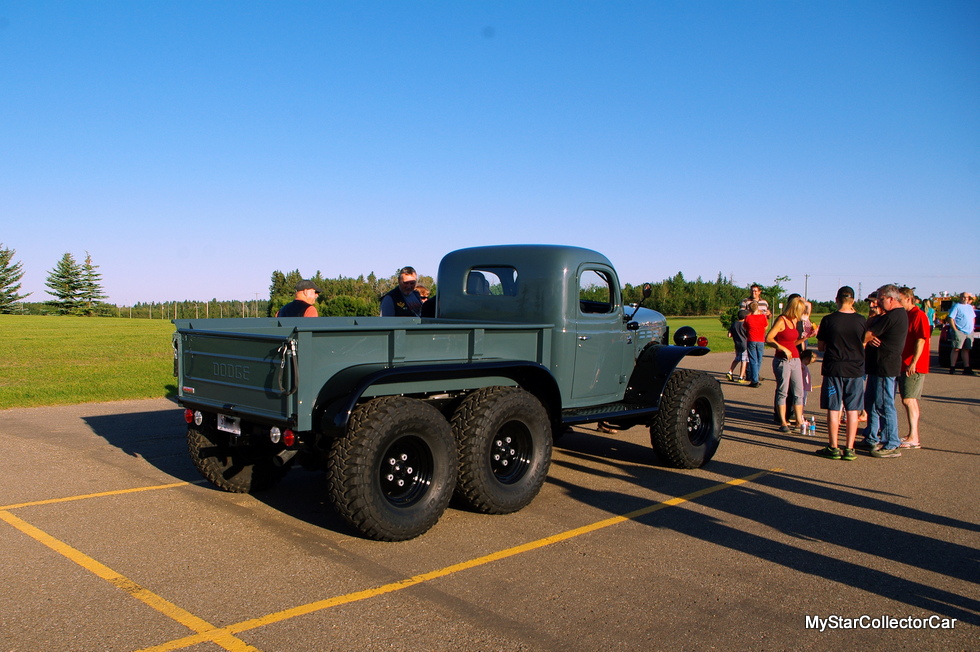 He said the truck tops out "at around 50 because the drivelines suck up all the power" but he's riding in comfort because this Dodge 6×6 has power steering; power brakes; custom seats and air conditioning.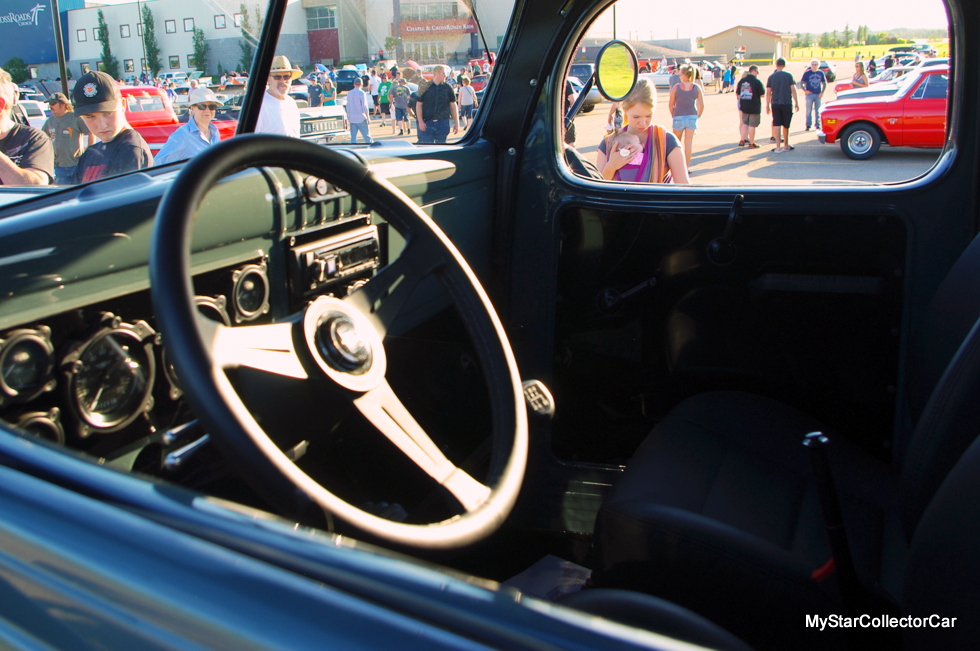 Leno heard about the truck so Dean got a call to have the truck appear on the show so he hauled it down to California. He was highly impressed with Jay's knowledge of all things automotive and he described him as a "down to earth car guy".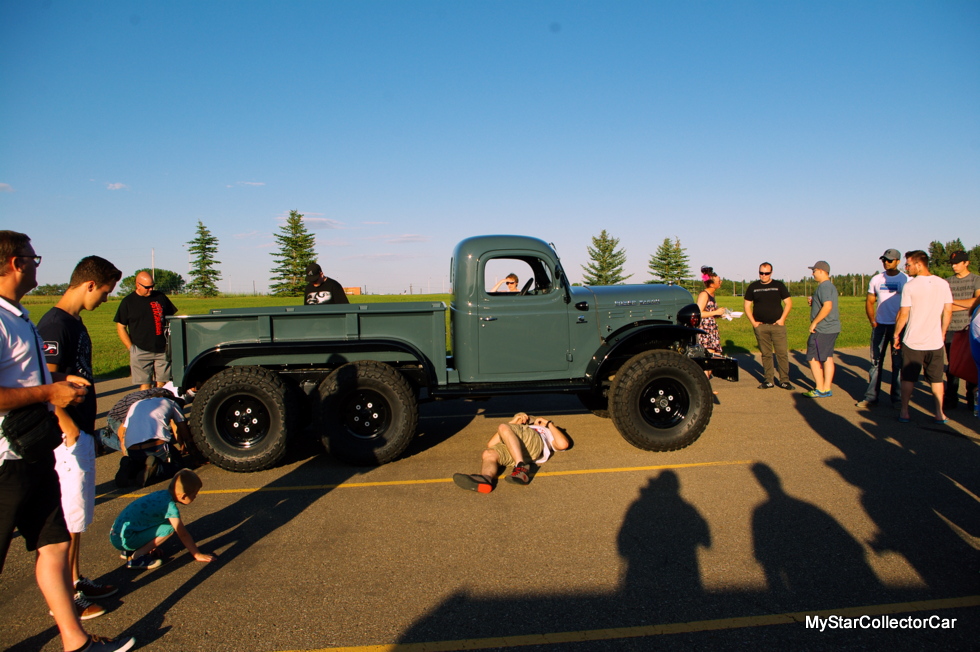 Dean explained how his truck "was only the second truck ever featured on Leno's show" so he was justifiably proud to own a vehicle with such a large presence. There was little doubt Dean's truck was a rock star when it made its debut at a local car show because it was mobbed from start to finish.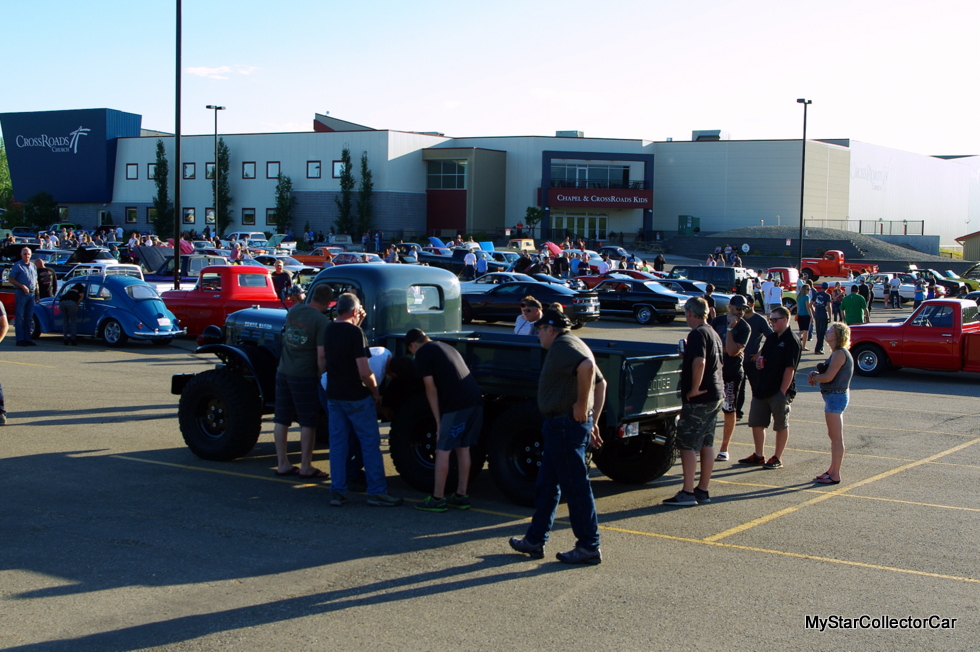 'The story ends this way—always follow the crowd—especially with a Jay Leno-approved custom truck.'
Jerry Sutherland
CLICK HERE to Like us on Facebook
CLICK HERE to Follow us on Twitter
CLICK HERE to Follow us on Pinterest
Please re-post this if you like this article.