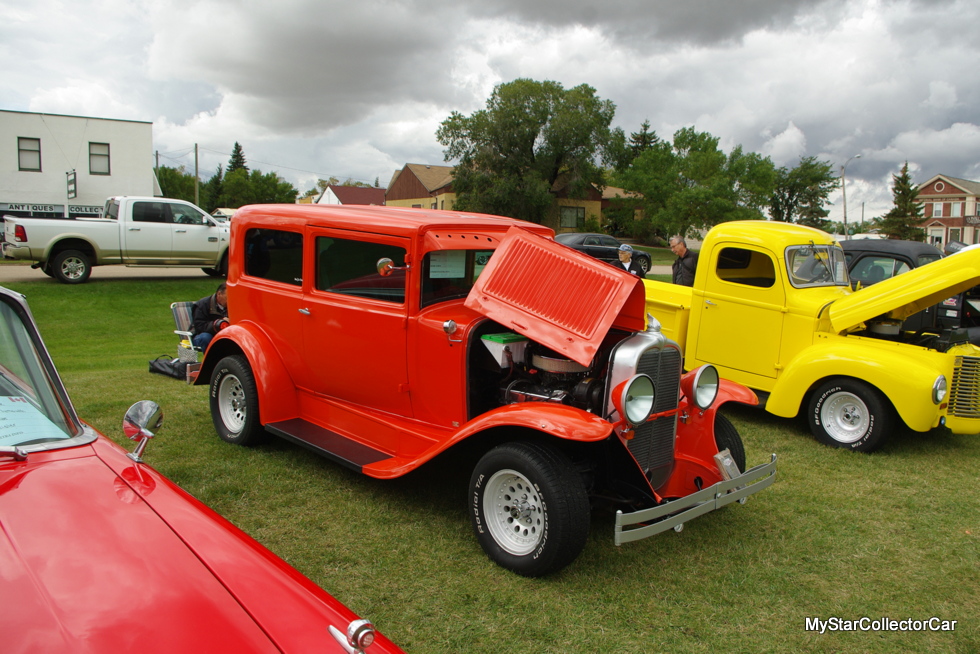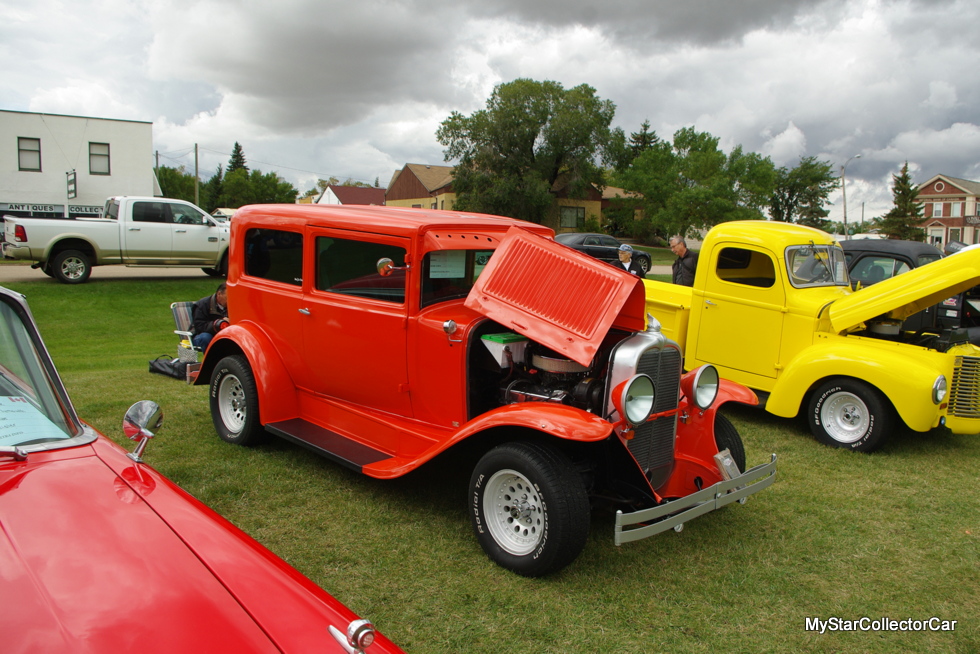 Car guys have a few unofficial rules.
One is the blood and guts rule—they have the utmost respect for bloody knuckles, grease under the skin and fingernails because those are badges of honor.
The other thing is the "burn your trailer" rule because if you build them, you drive them.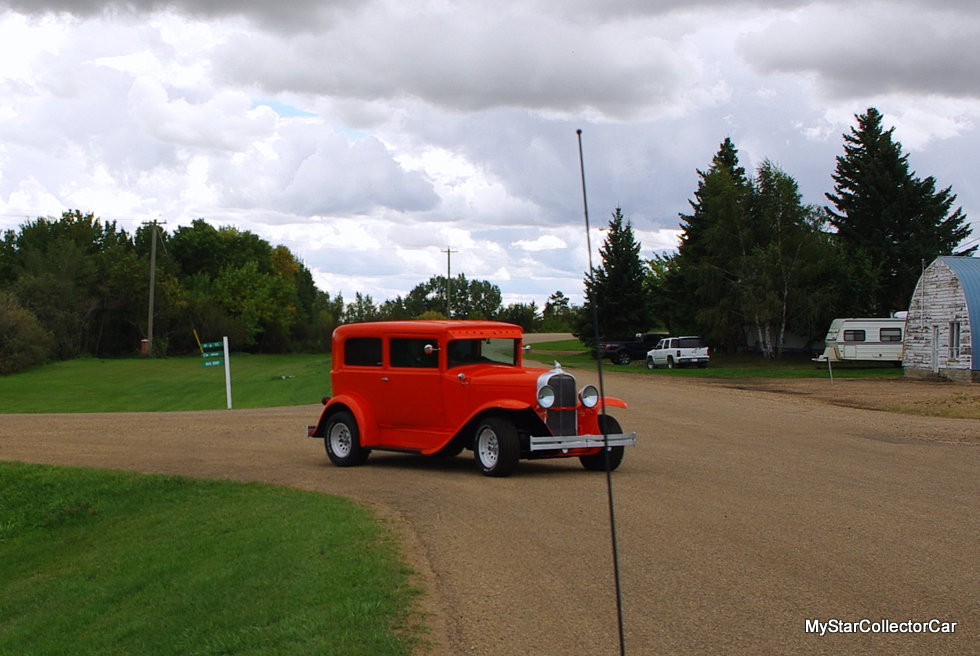 Ken Andres lives by both those rules because he builds his rides and he definitely drives them. His 1929 Pontiac is extremely rare and he wanted to build a ride he could literally use as a daily driver and build the old fashioned way.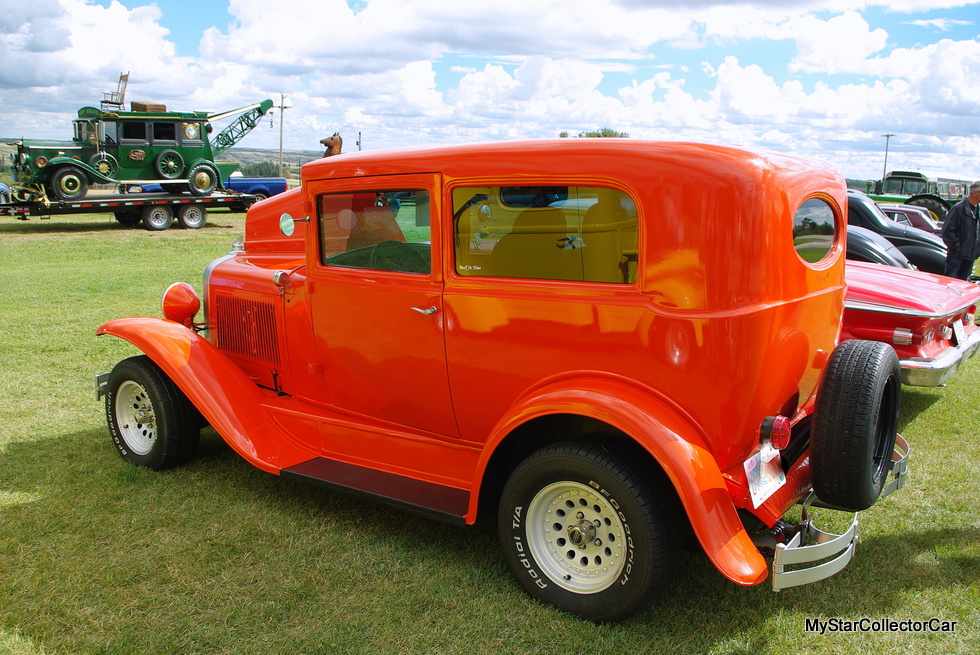 He scoured his parts yard for "stuff that would fit" –just like every old school guy who ever built a rod.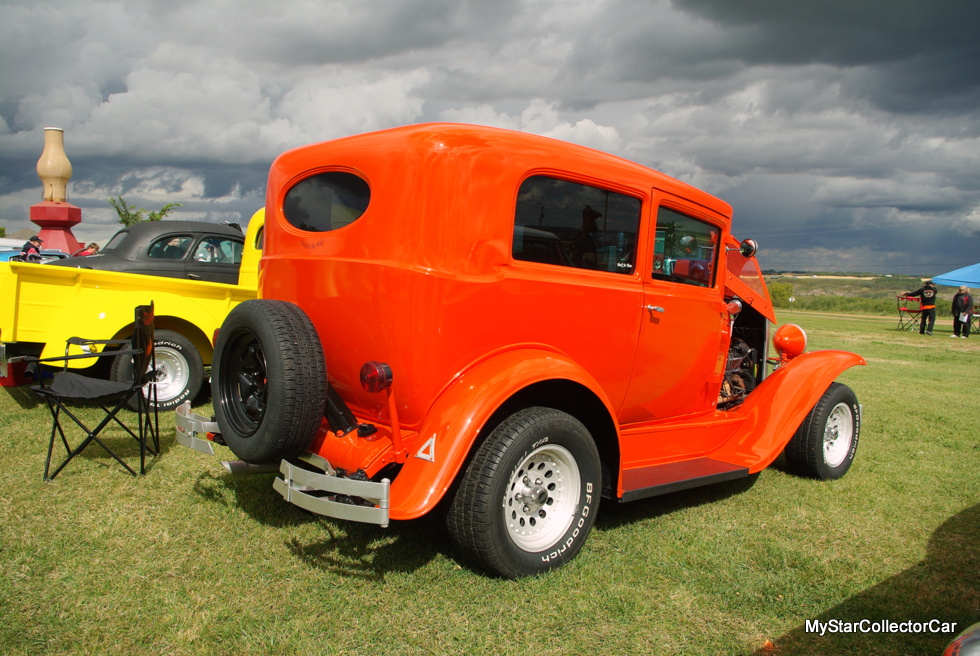 The first casualty of this four-year project was the wooden frame. He replaced all the wood under the skin of the Pontiac's body with metal so the car was described as "basically protected by a roll cage". The canvas roof was the next casualty because it was replaced with a ribbed roof from a Chevy van.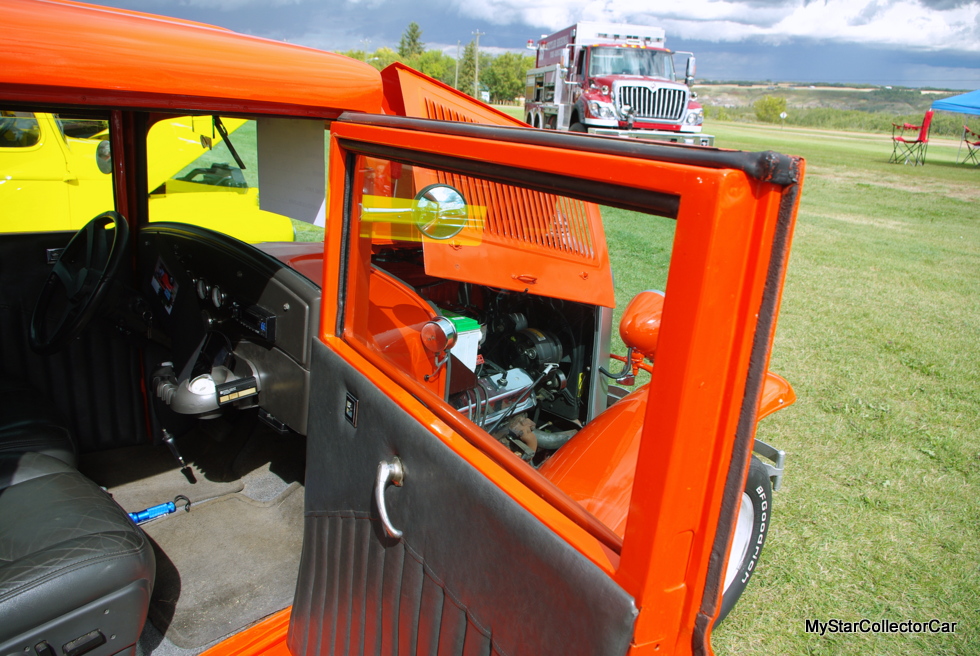 Ken likes the comfort of modern seats so he replaced the original '29 Pontiac seats with 2004 Duramax leather seats. He had to split the rear seats to make them fit and he learned how to sew via online videos, "If they could do it, I could do it",  so the door panels and modifications were all done in-house.

Now he has a rare Pontiac with incredibly comfortable, power everything, heated seats.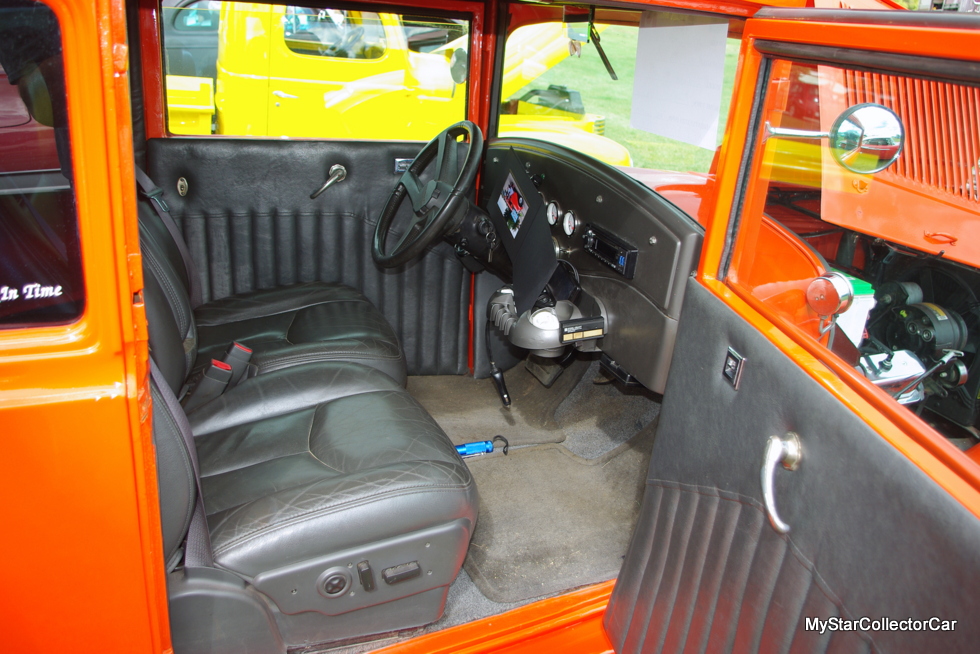 The 350 Chevy small block came right out of a truck and Ken worked some magic on it before he put it in the '29 Pontiac. The rear end is an old posi out of a Pontiac and the gas tank is the original 1929 Pontiac gas tank it carried out of the factory. Ken was amazed to see how clean it was—he said it was still "all silver inside" when he opened it up to add a sending unit.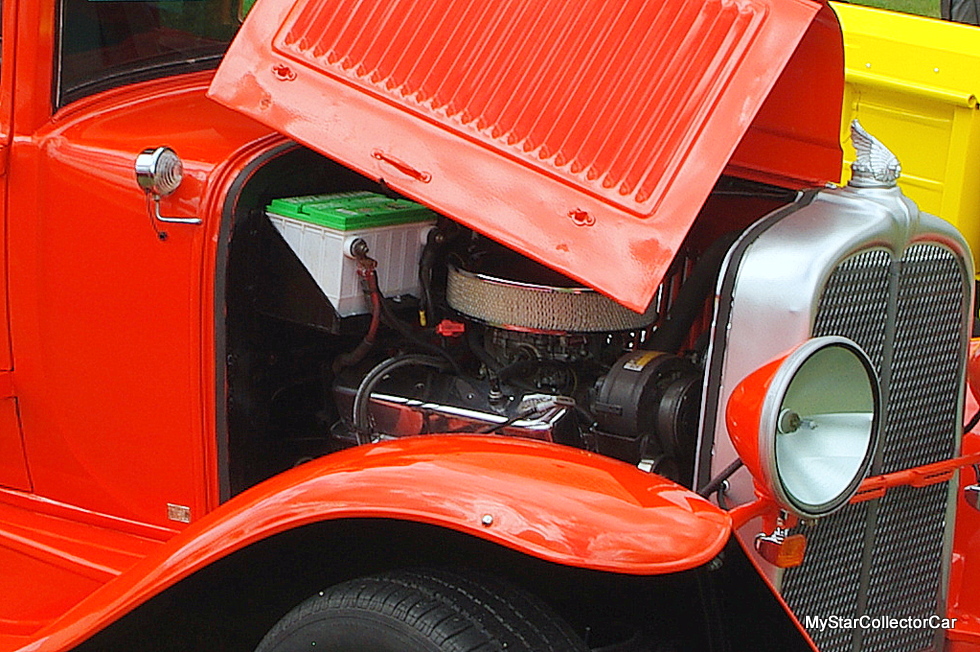 The radiator was the only thing Ken didn't handle because he needed a custom built aluminum radiator so that came from a source. The car also has a Mustang II front end because it is a daily driver so evasive maneuvers are all part of the equation and Ken added halogen bulbs to the original headlights so the headlights "are great".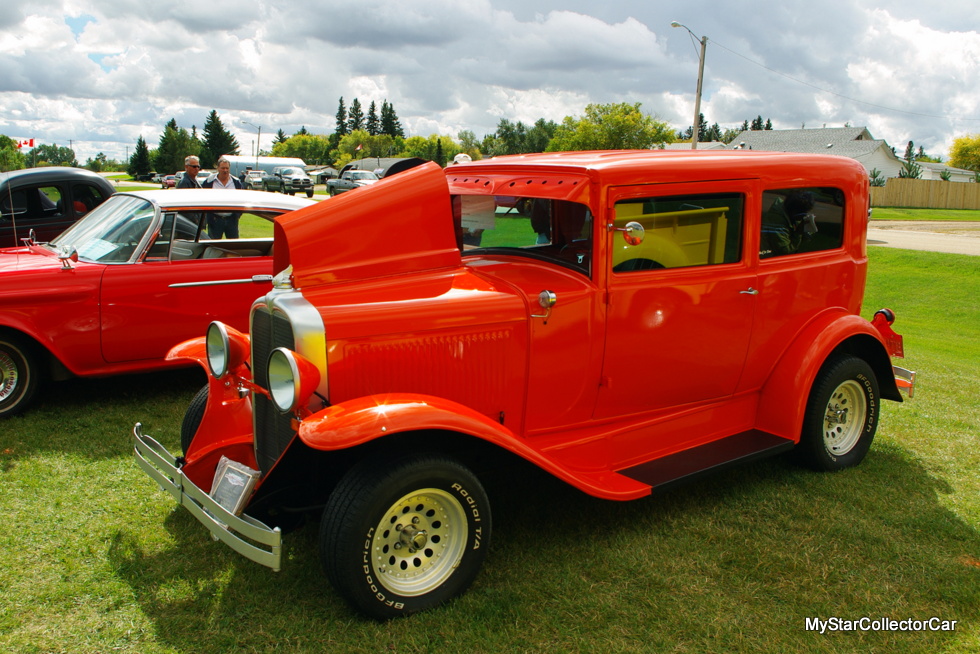 Ken had the car guys on his side because he needed a radiator cap for the old Poncho and they are so rare the best price he could find on one "was around 2500 dollars" so he kept looking until one turned up in the most unusual place. Ken explained how "It came out of an old bush car. It was in the debris of the trunk area and the guy pulled it out and asked what the heck it was". That was a 2500 dollar find of the day.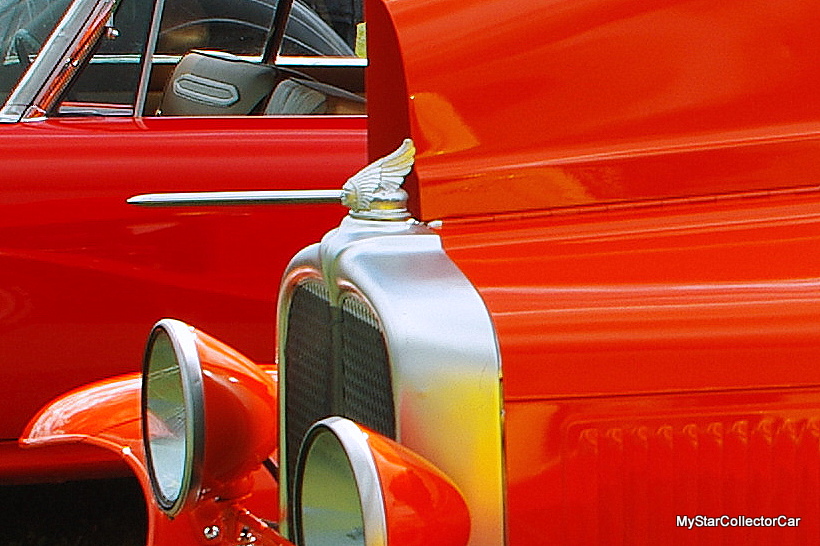 This is a true driver's car. Ken said he "can let go of the wheel and it doesn't move-it drives like a new car". He drives it everywhere and when he comes out to drive it away people are crowded around it and they always ask "why are you driving it and leaving it alone?" He's mystified by the question because he built it to drive it so he never really understands the question but he was really happy with a 2nd place finish at a big show for his daily driver.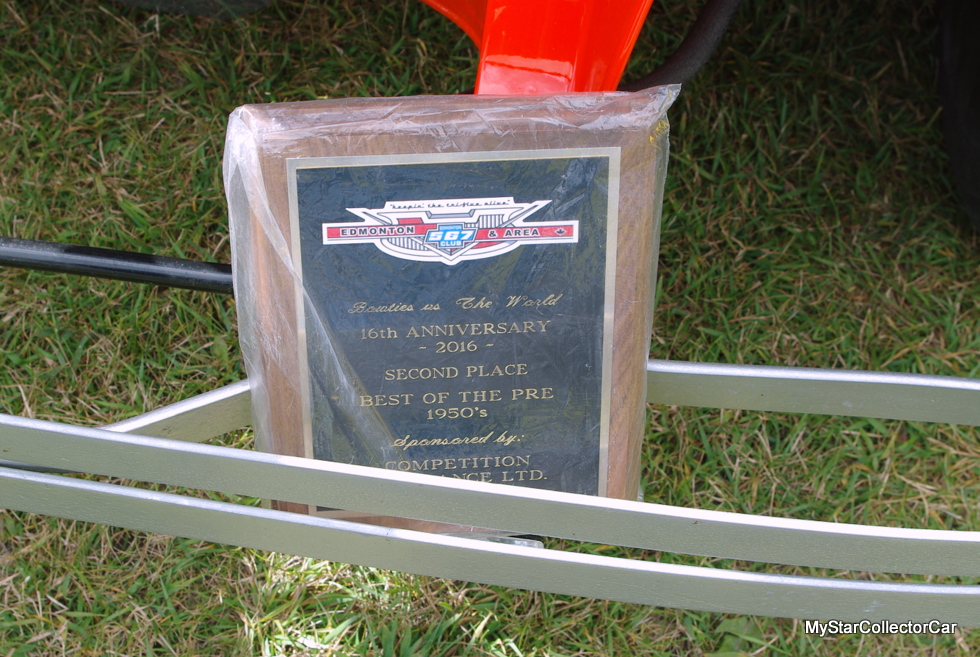 The biggest reason he built the '29 Pontiac is because of what Ken calls a "family thing". His son helped him build this and his grandson also got his hands dirty on the Pontiac so this is a true family effort because Ken started a tradition.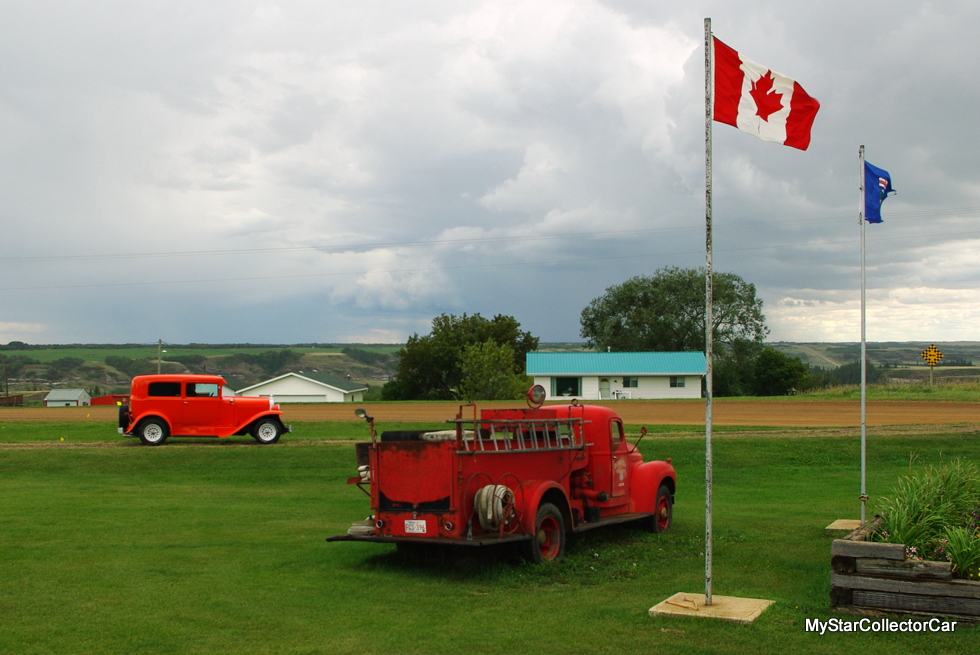 A tradition that every car guy respects because it conforms to the car guy rules.
Jerry Sutherland
CLICK HERE to Like us on Facebook
CLICK HERE to Follow us on Twitter
CLICK HERE to Follow us on Pinterest
Please re-post if you like this article.