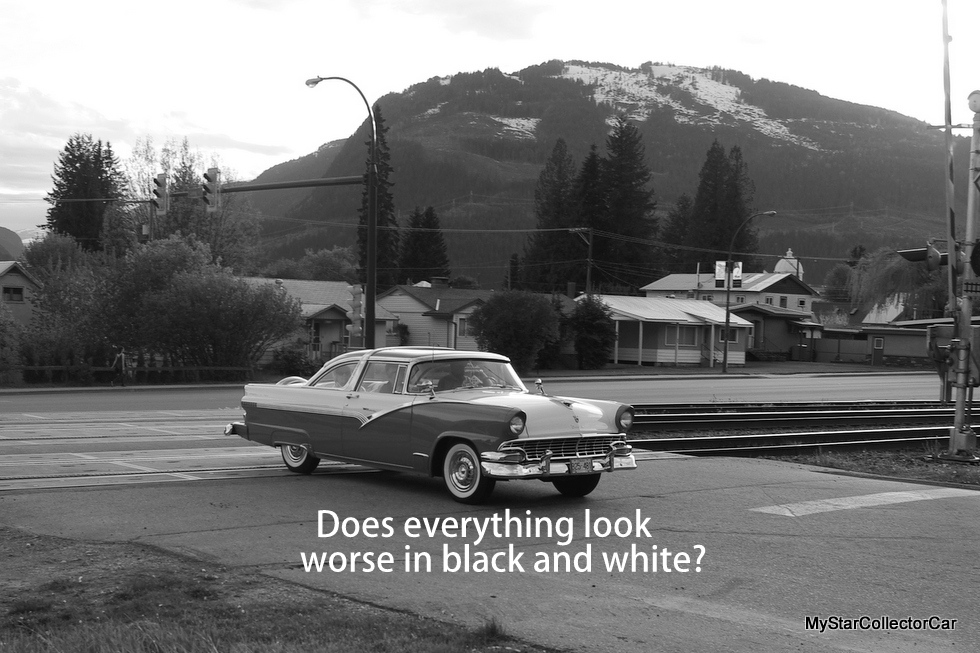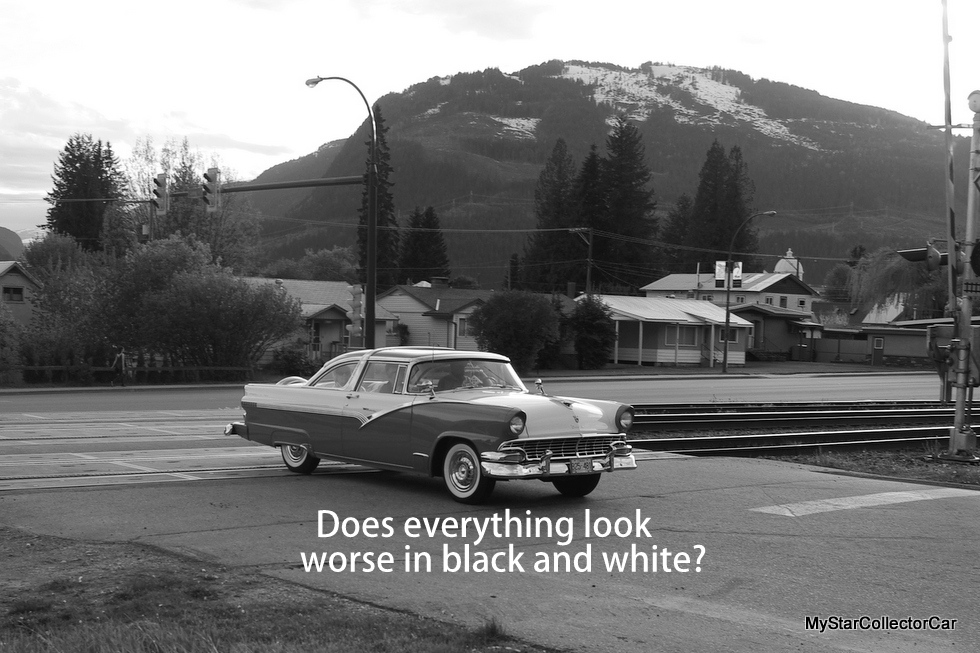 Paul Simon wrote a song called Kodachrome back in 1973.
It was a cynical look at his personal past and ended one line with the words "everything looks worse in black and white".
Was Paul right?
I don't think so. Some guys like work with black and white in movies even in 2017—you could call them artists, visionaries or government grant recipients (in Canada) but sometimes it works.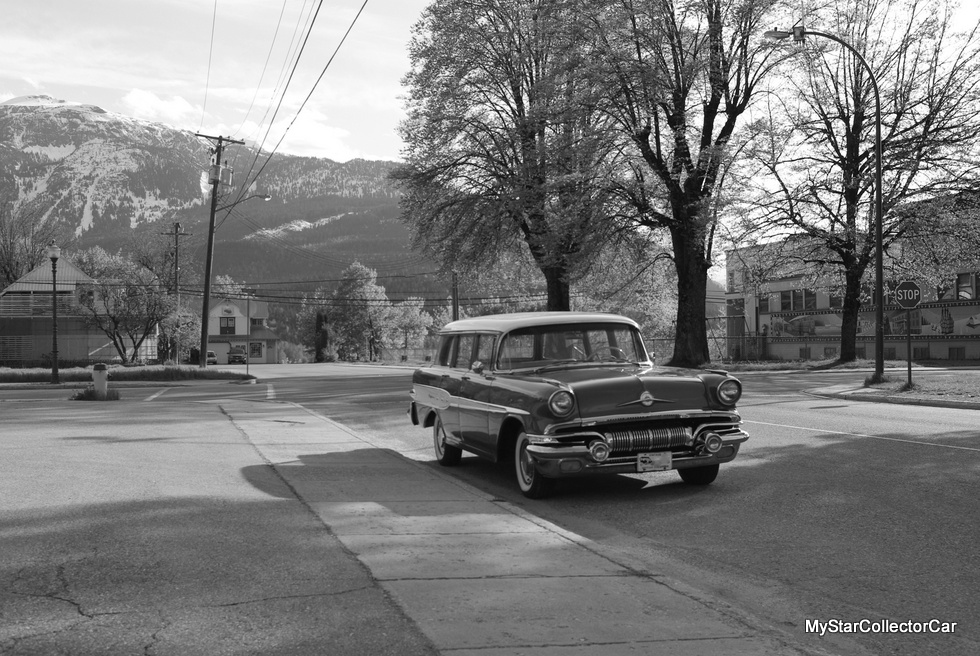 I went through some old files and found a few pictures that really took off with a black and white look.

These are from a 2012 show where there's a downtown parade. I thought this John Milner tribute deuce coupe popped in this picture.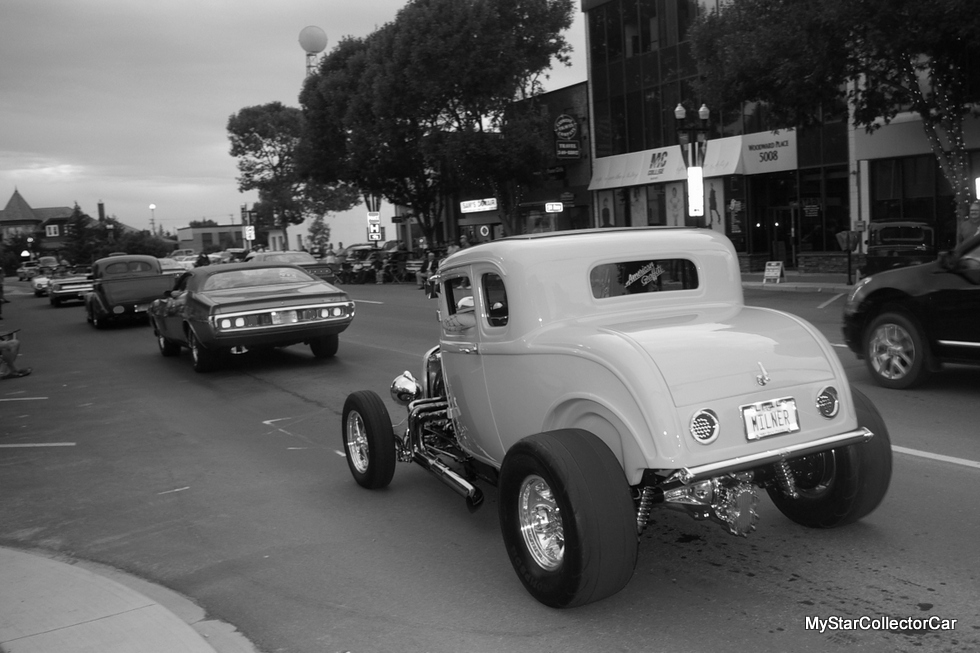 This '56 Meteor was rounding the turn back then and it set up a nice shot with the old hotel in the background.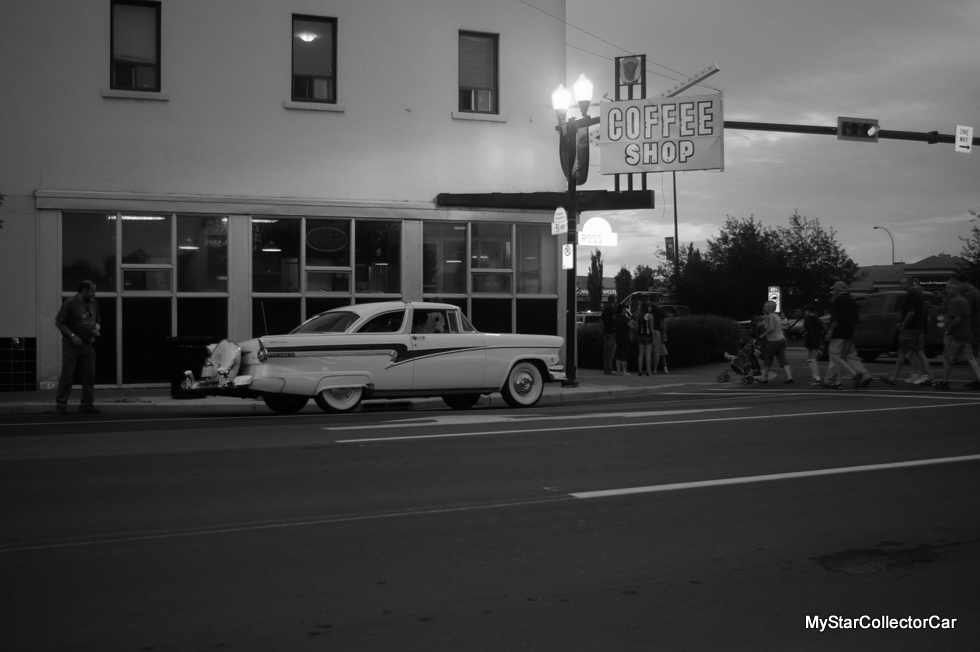 A row of classic street rods worked well in color but the black and white look definitely worked in spite of Paul Simon.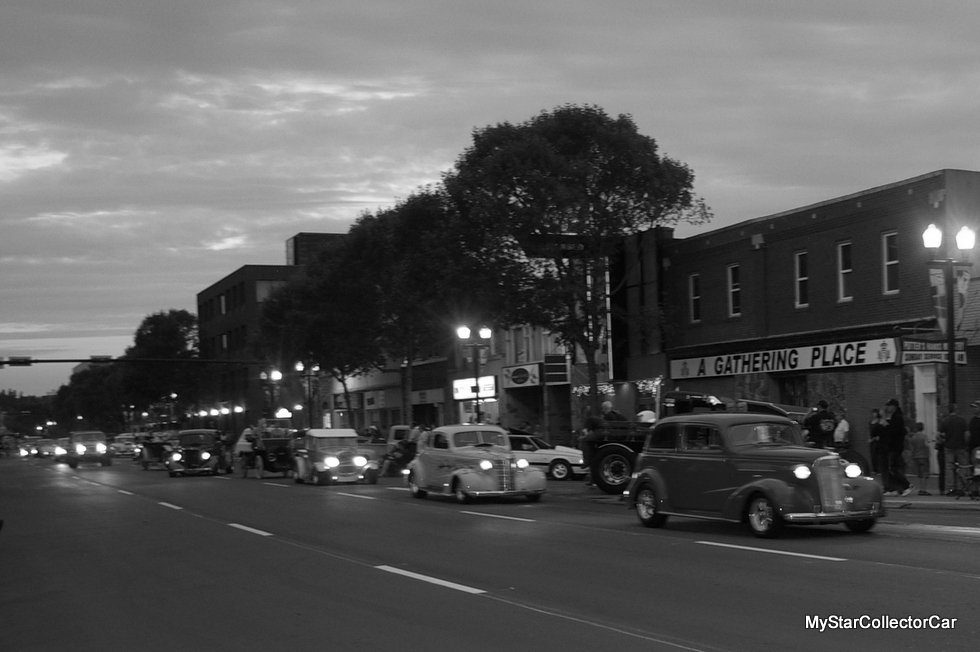 Here are some shots from a 2015 show in the same city —this street rod was the bottom of a hill leading the pack.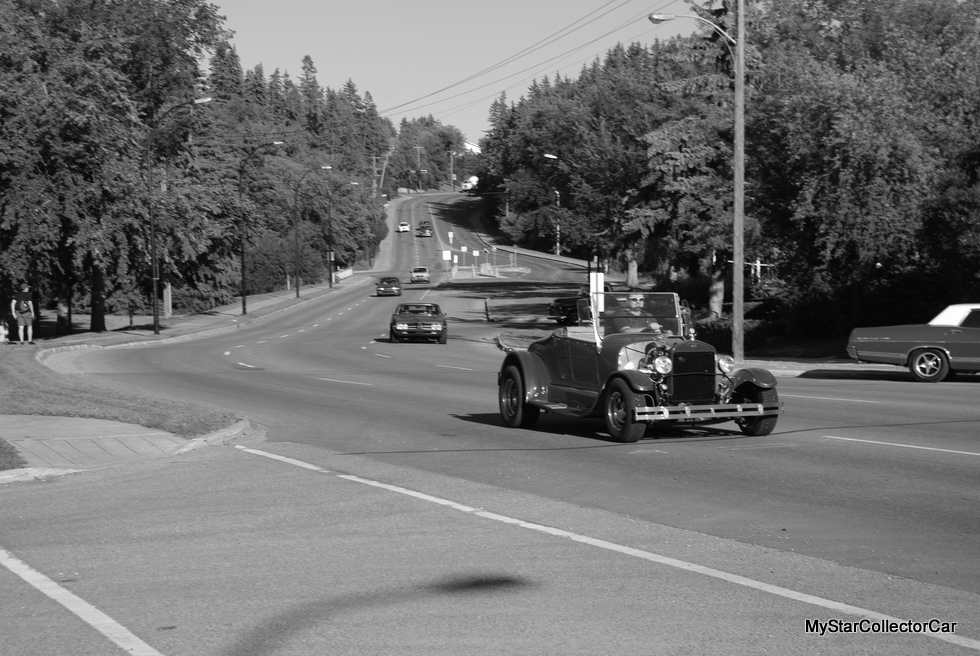 The Chrysler long roof was at the bottom of the same hill that same night—a black and white moment.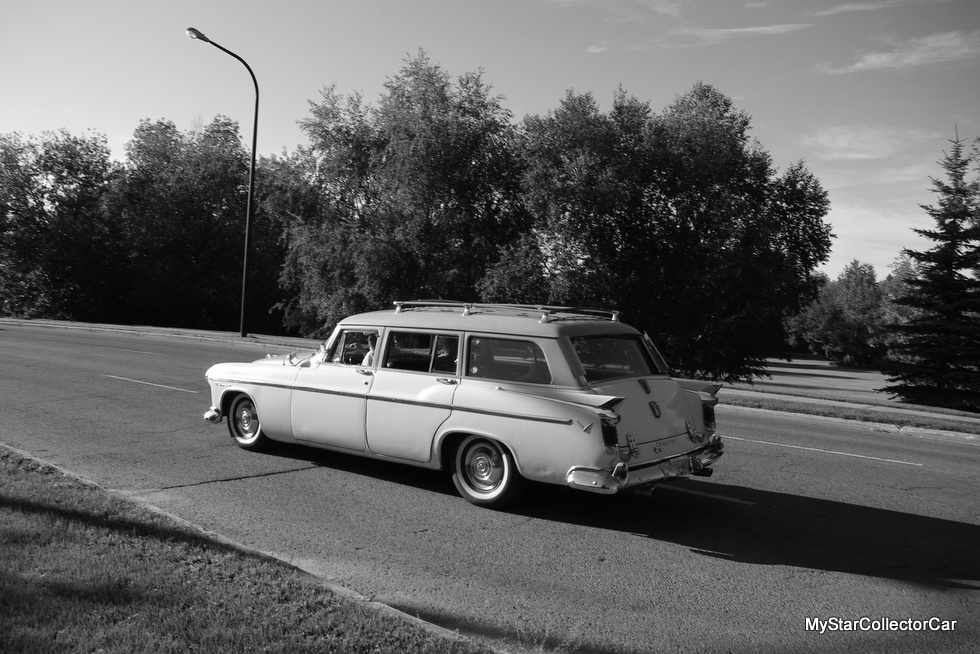 This old Chevy truck and VW van by this historical building (same show) actually looked better in the b&w format.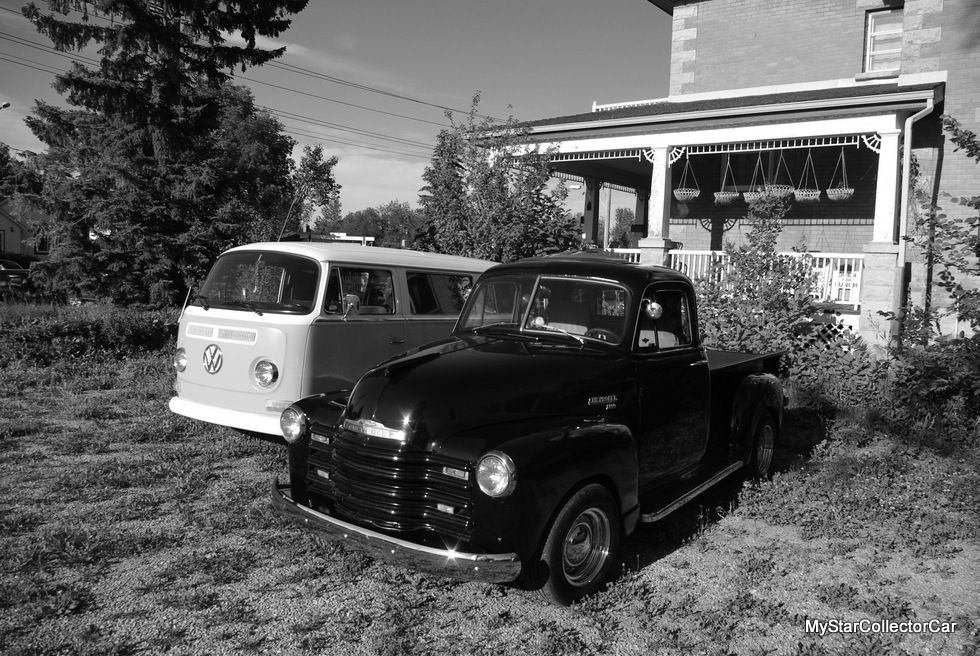 This shot was from another show in another town back in 2015. The clouds were real because the whole place was hit with hailstorm a few minutes later but the Studebaker looked great in b&w.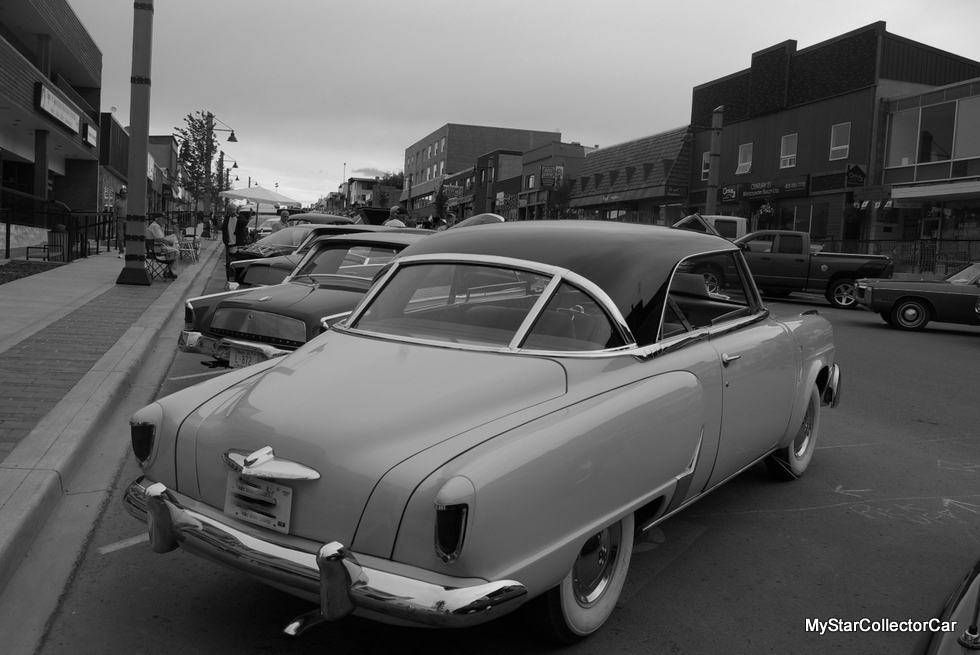 This shot was from a Friday night in a BC mountain town back in May, 2015 when the town was taken over by classic iron. I liked this Poncho because of the mountain and the car itself so no color worked well.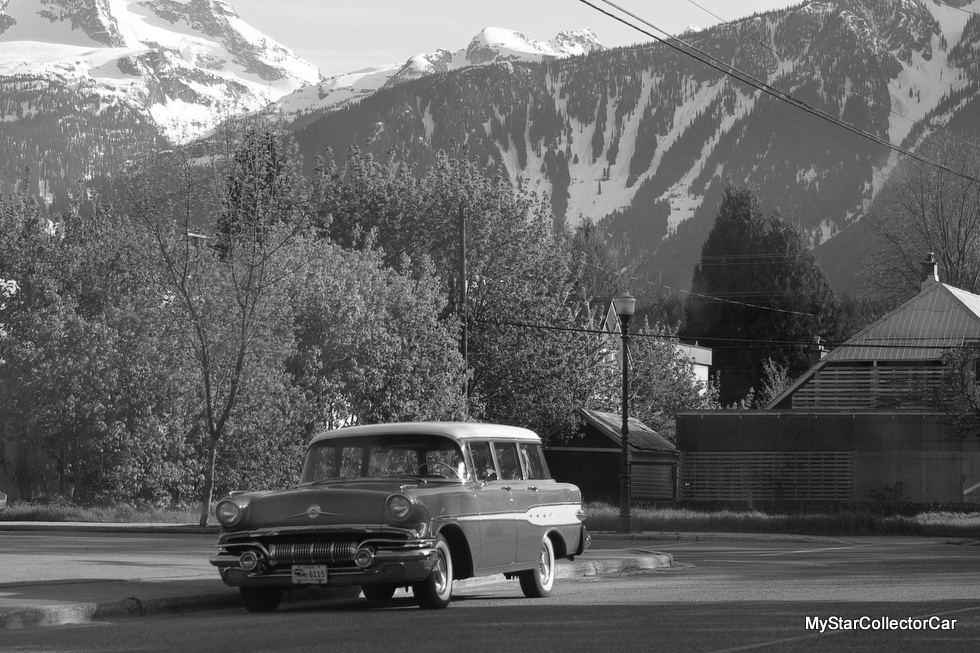 These old rides looked great beside a vintage hotel that same night—the Hudson dominated the picture in a good way.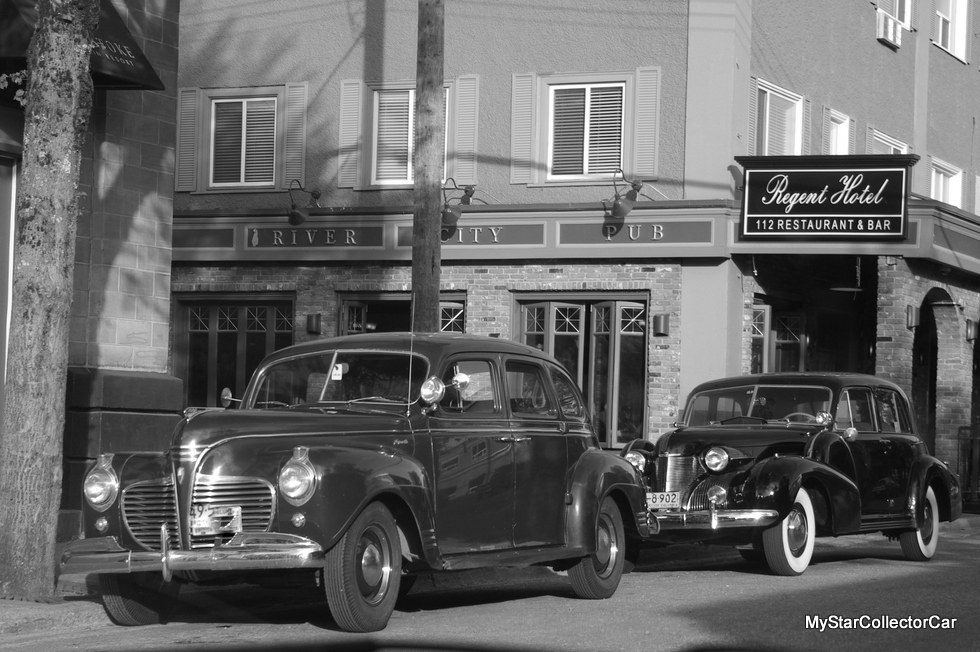 The bus, the old church and the old Chevy all looked great in black and white—period correct working overtime.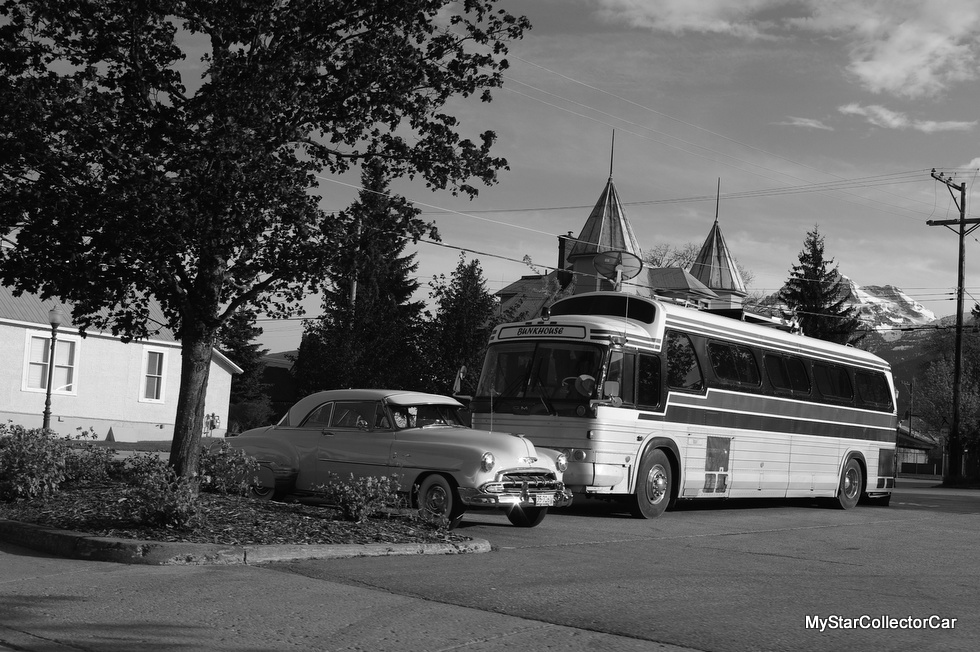 They had a meeting of late 50s iron that night—it was just flat out cool.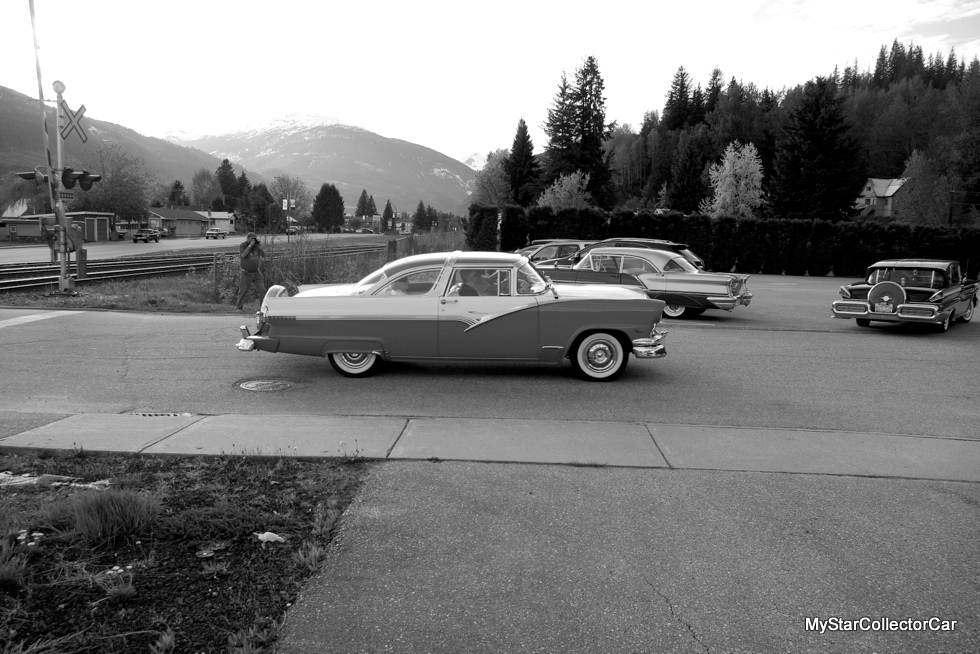 Another shot from that same night—black and white is magic in this one too.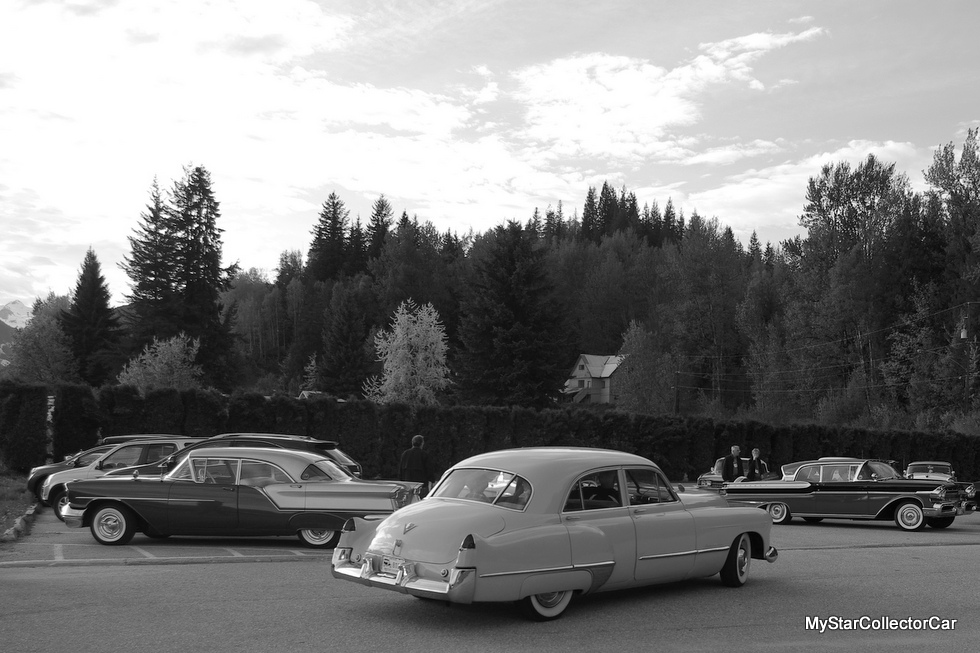 Here's a look at downtown Saturday afternoon in that same town—old buildings, old iron are a solid fit for black and white.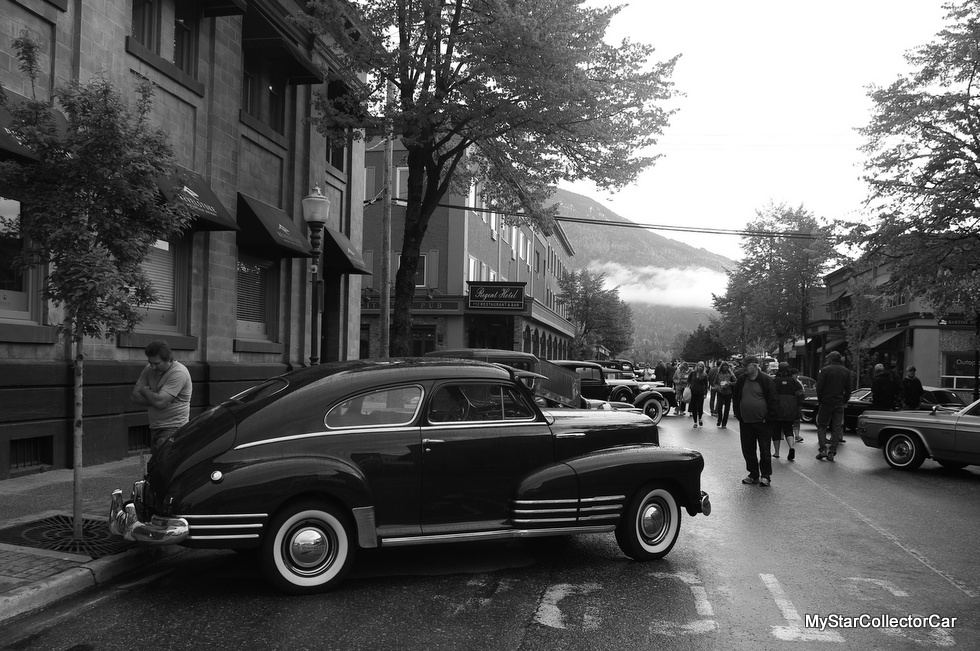 '58 Impala that same day—it was bright red but today it's a shade of grey.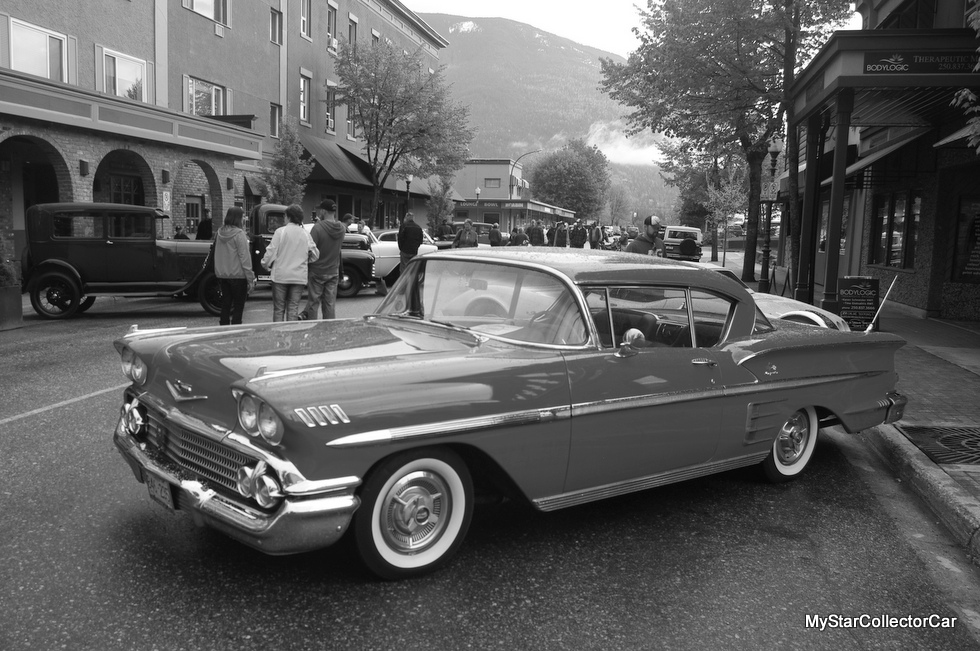 Giant Imperials tend to dominate any scene and this brute did that plus it was already black.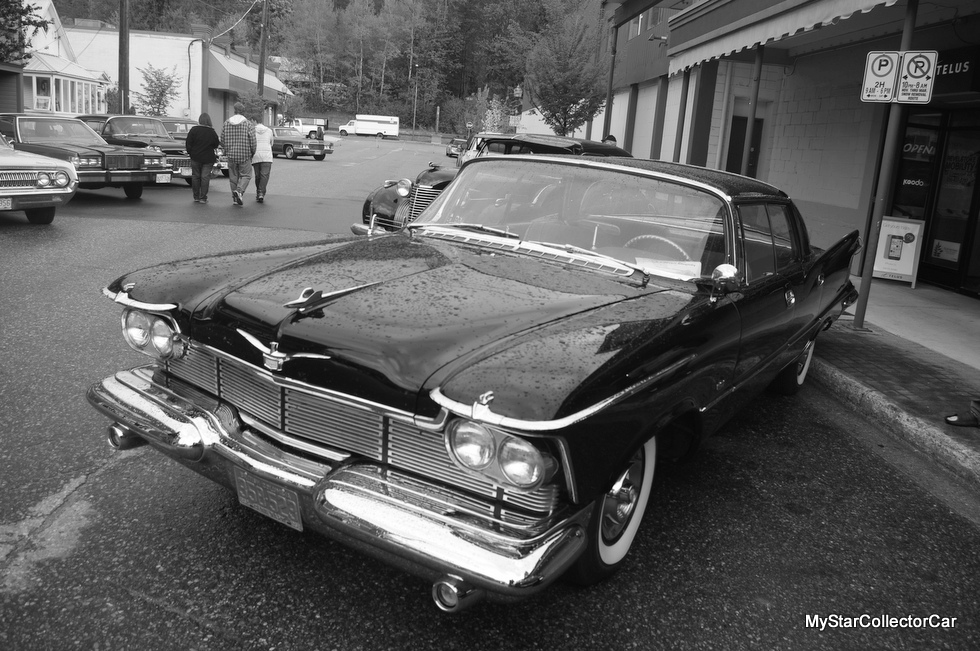 This DeSoto was at a lakeside resort show that same weekend.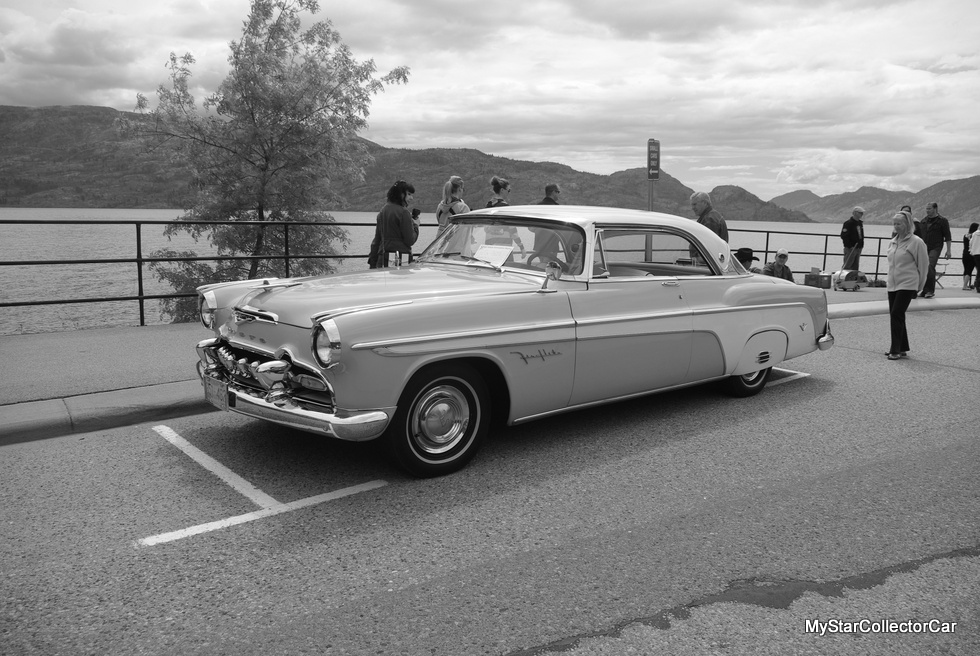 The Morgan by the lake was another entry in the same show—it worked well as a black and white.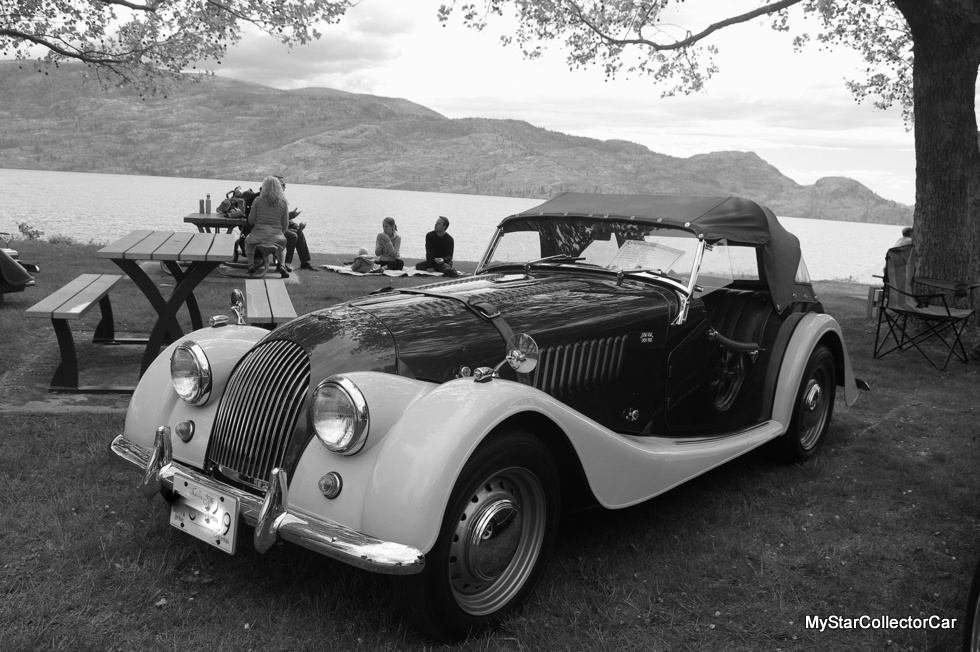 Black Caddys all have style so this b&w version by the lake focused on the car over that blue lake behind it.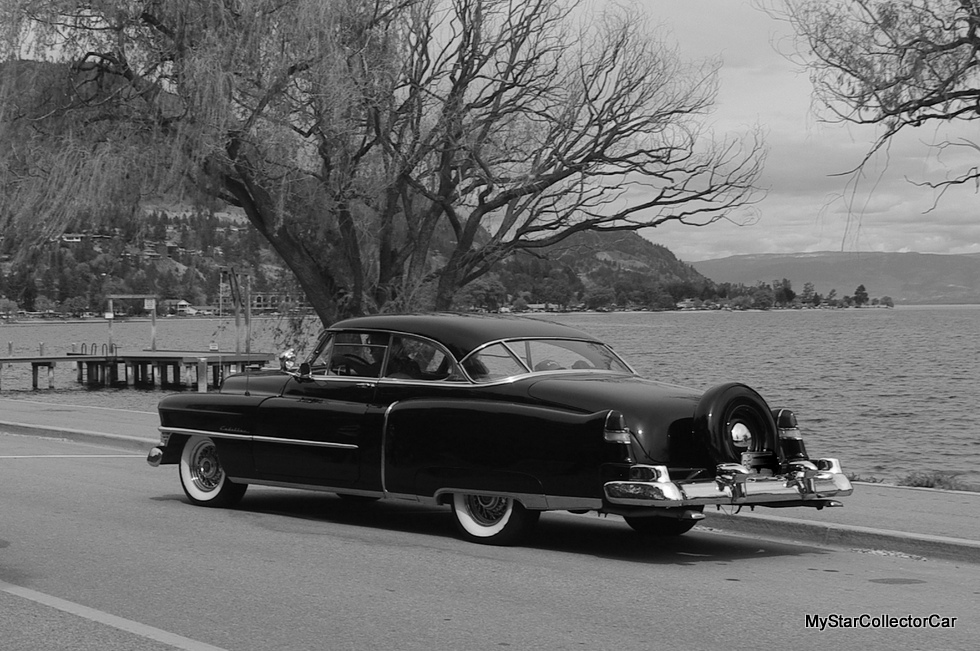 The same thing happened with this Merc—the car took the stage over the scenery.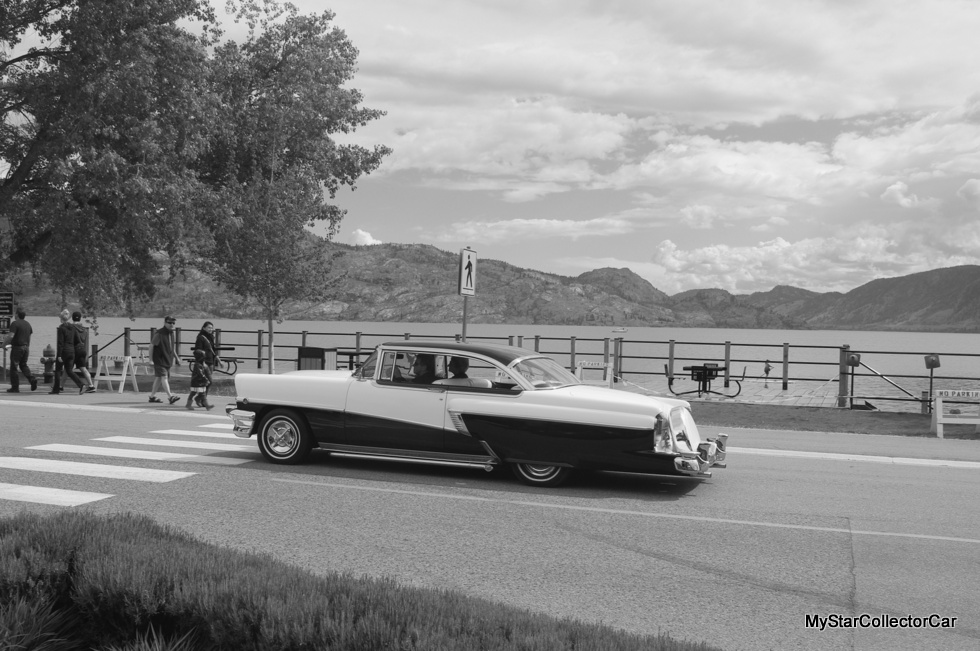 I wouldn't run black and white pictures all the time because they can get kind of staged-looking but with all due respect to Paul Simon—not everything looks worse in black and white.
Jerry Sutherland
CLICK HERE to Like us on Facebook
CLICK HERE to Follow us on Twitter
CLICK HERE to Follow us on Pinterest