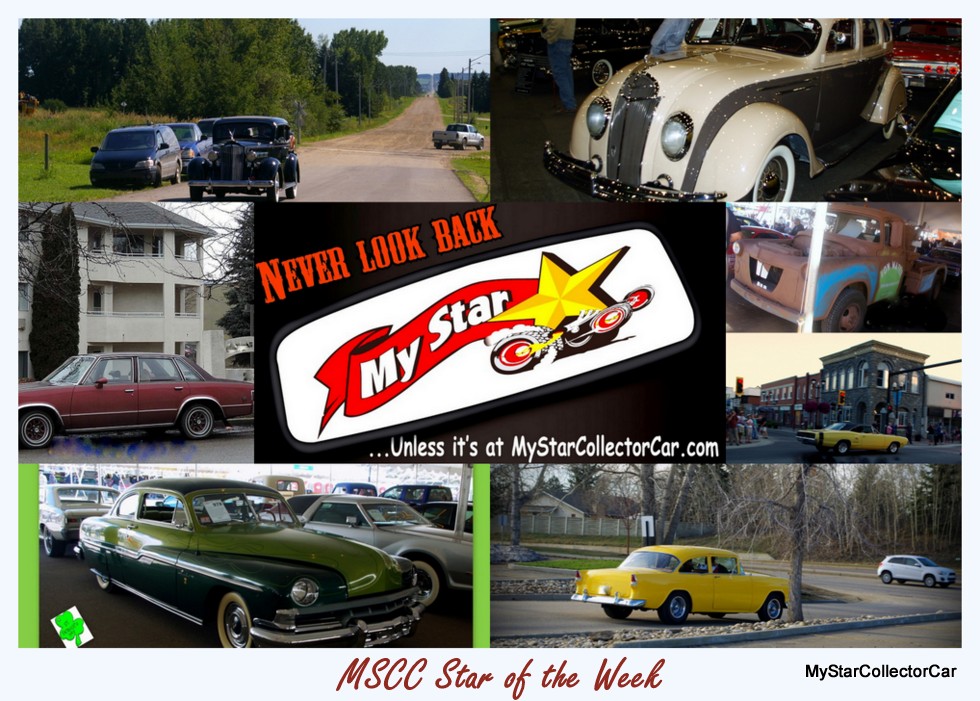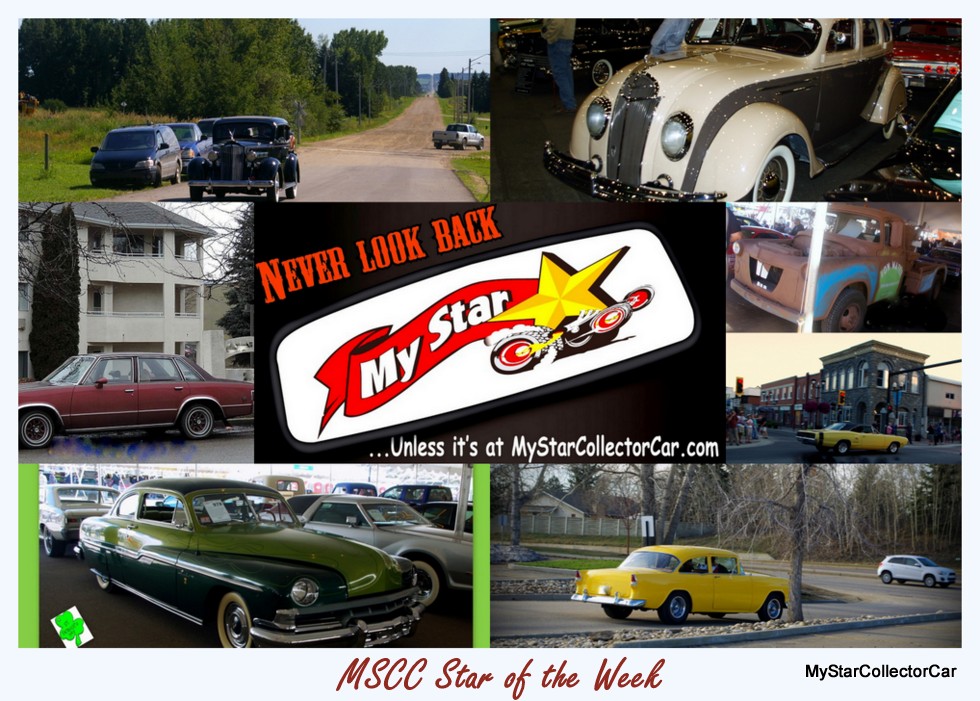 MSCC MARCH 19 STAR OF THE WEEK: LATE JULY—PERFECT WEATHER FOR CLASSIC MUSCLE
Classic muscle cars were always a little temperamental.
The amped up cams, higher compression and exotic carbs made them a little cranky – even when they were new.
This MSCC Star of the Week '70 Coronet RT was out on a balmy summer night back in 2015.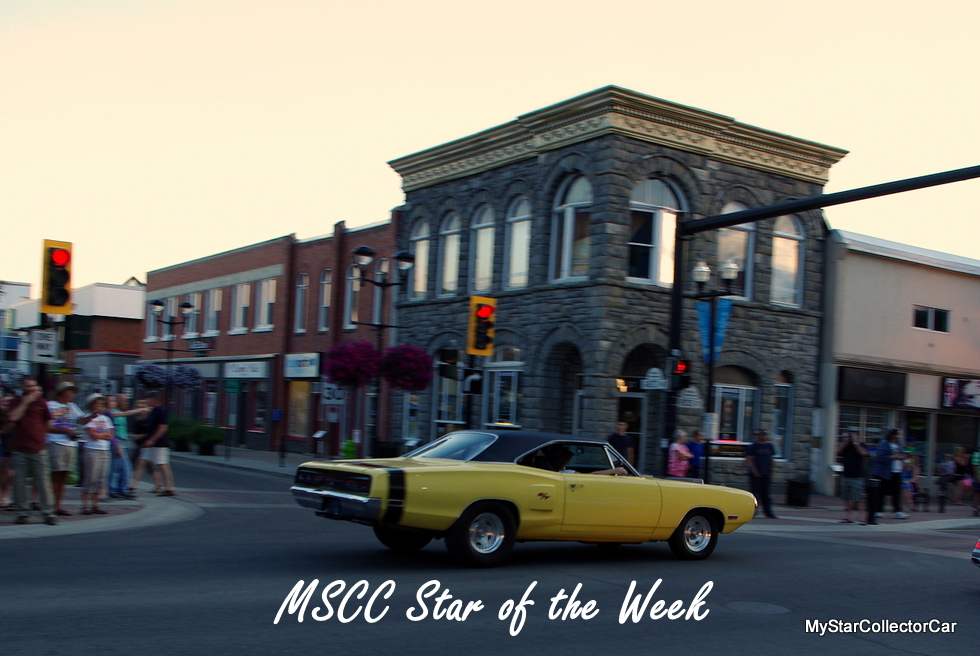 Late July—perfect weather for classic muscle.
MSCC MARCH 18 STAR OF THE DAY: 1980 MALIBU 4-DOOR SEDAN—SOME CARS DESERVE TO SURVIVE
Disposable cars became a big factor in the 1970s.
There were many players with names like Vega, Pinto, Gremlin and Cricket and they faded into oblivion about ten years after they were new.  
The 1980s were no different so we saw cars like this MSCC Star of the Day '80 Malibu 4-door sedan and most of them sure didn't make it through the 1990s.

That's why it's so cool to see a mint example 37 years later because cars like this deserve to survive.  
MSCC MARCH 17 STAR OF THE DAY: '51 LINCOLN LIDO CUSTOM—IT'S GREEN, COOL AND CONNECTED TO GEORGE BARRIS
This is St. Paddy's Day so green paint is mandatory.
The rest just falls into place on "drink until you feel like you're Irish" day.
This MSCC Star of the Day '51 Lincoln Lido fits St Paddy's Day better than a full keg of Guinness.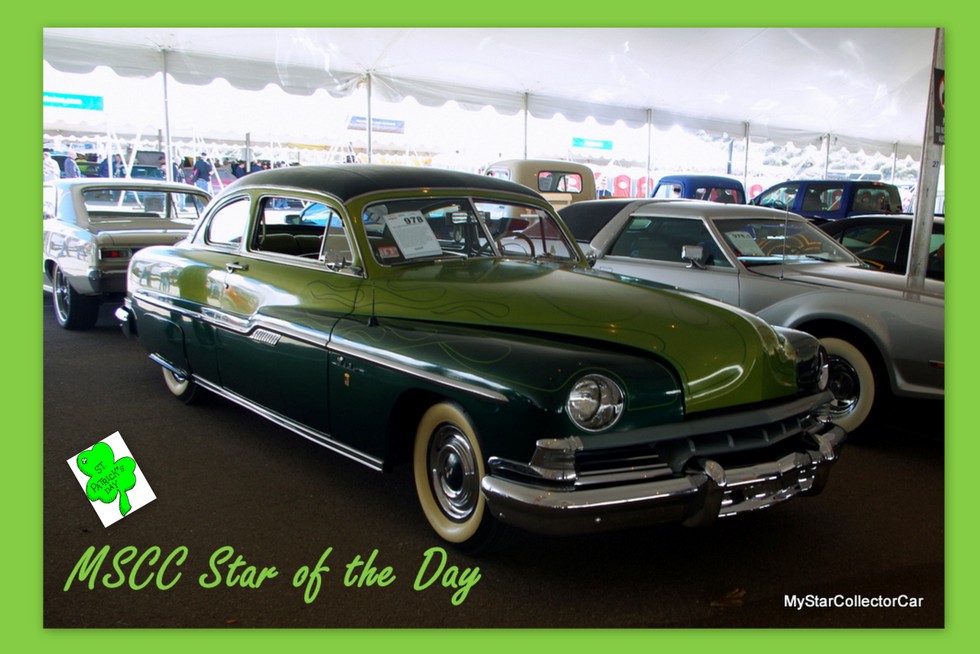 It's green, cool and customized by the legendary George Barris.
MSCC MARCH 16 STAR OF THE DAY: 1937 PACKARD 120—BACK ROAD CAR SPOTTING WAS NEVER BETTER
Back roads—especially dirt back roads aren't the best venue for vintage car spotting.
The owners tend to put a wing over their rides for obvious reasons so gravel and classic iron rarely mix.
That wasn't the case back on August 6, 2011 when I spotted this MSCC Star of the Day '37 Packard 120 coming off a gravel road.
Back road car spotting was never better.
MSCC MARCH 15 STAR OF THE DAY: TOW MATER—THIS IS HOW YOU WIN A TEN-YEAR-OLD KID'S VOTE AT A CAR SHOW
Demographics are easy to decipher at most car shows.
The Baby Boomers represent a significant segment of these shows because they have the time, money and inclination to invest in automotive nostalgia.
The Boomers like a wide range of old cars and trucks but kids focus on the same rides so they're uniformly attracted to rides like this MSCC Star of the Day Tow Mater.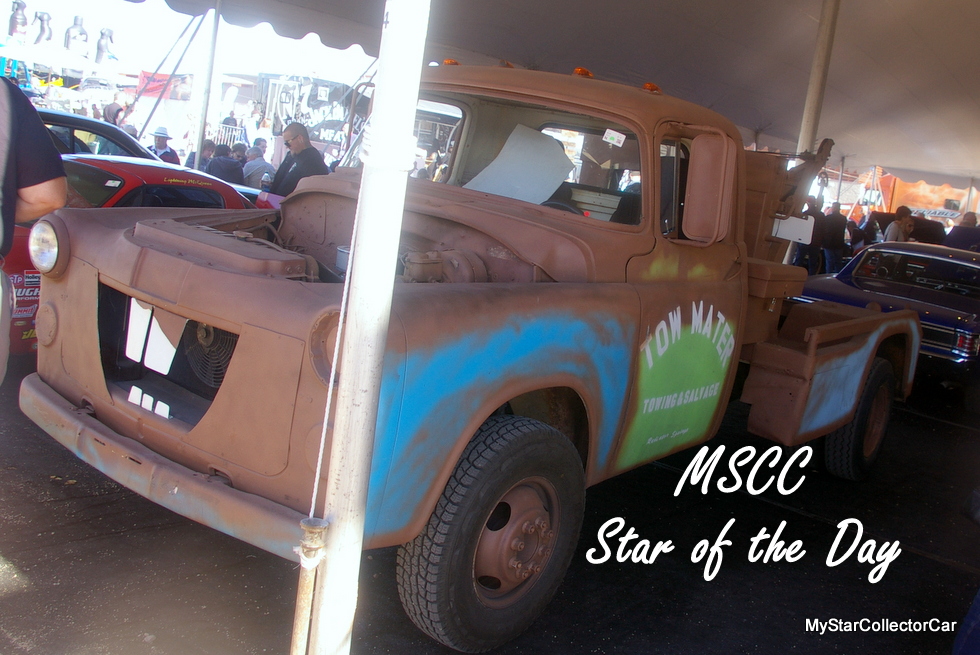 This is how you win a ten-year-old kid's vote at a car show.
MSCC MARCH 14 STAR OF THE DAY: '55 CHEVY POST—YOU CAN'T GRAFT ON TOUGHNESS
Some vehicles were born tough.
The Dodge Power Wagon is a good example because it's the John Wayne of utility trucks and it's so tough it makes a Humvee look like Herbie the Love Bug.
I picked the MSCC Star of the Day '55 Chevy post because these cars were born tough too—the only things that made them tougher were insane big blocks and radiused rear wheel wells.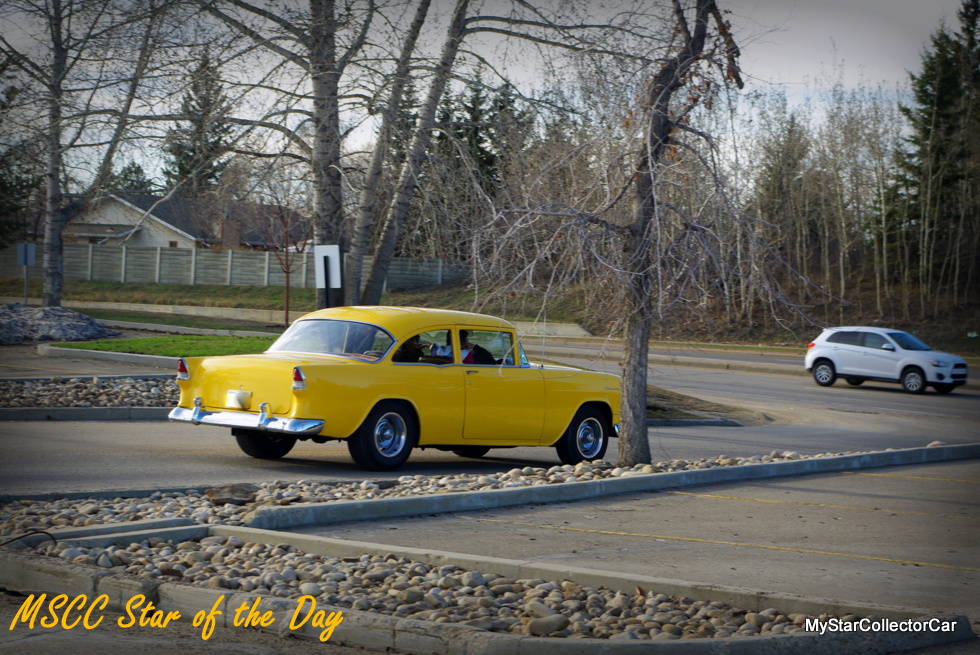 You couldn't do that with a Subaru because you can't graft on toughness.
MSCC MARCH 13 STAR OF THE DAY: '35 DESOTO AIRFLOW 4-DOOR SEDAN—CUTTING EDGE DESIGN BUT IT NEVER CAUGHT ON
The late 1930s were heady years at Detroit.
They made the migration from 4-cornered cars with external running boards to aerodynamic designs with hidden running boards and integrated fenders.
This MSCC Star of the Day '35 DeSoto Airflow 4-door sedan led the charge in design because these cars were unibody engineering miracles with tech features never seen on lower end mass production cars.
Despite all those cutting edge factors they never caught on but the Airflows did leave a legacy for the ages.
CLICK HERE to Like us on Facebook
CLICK HERE to Follow us on Twitter
CLICK HERE to Follow us on Pinterest