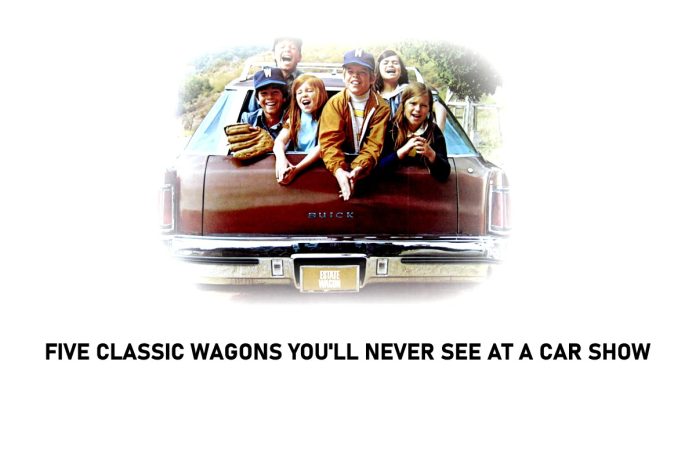 The station wagon was the SUV of the 50s, 60s and 70s because it was a multi-functional family vehicle.
Wagons did their time as a family truckster–they ended up shredded in a baler–or a demolition derby because nobody thought they looked cool behind the wheel of a long roof.
Here are five lesser known—but very cool long roofs.
The 1959 Ford Country Squire is a great example of a classic late 50s wagon with a touch of extra flair.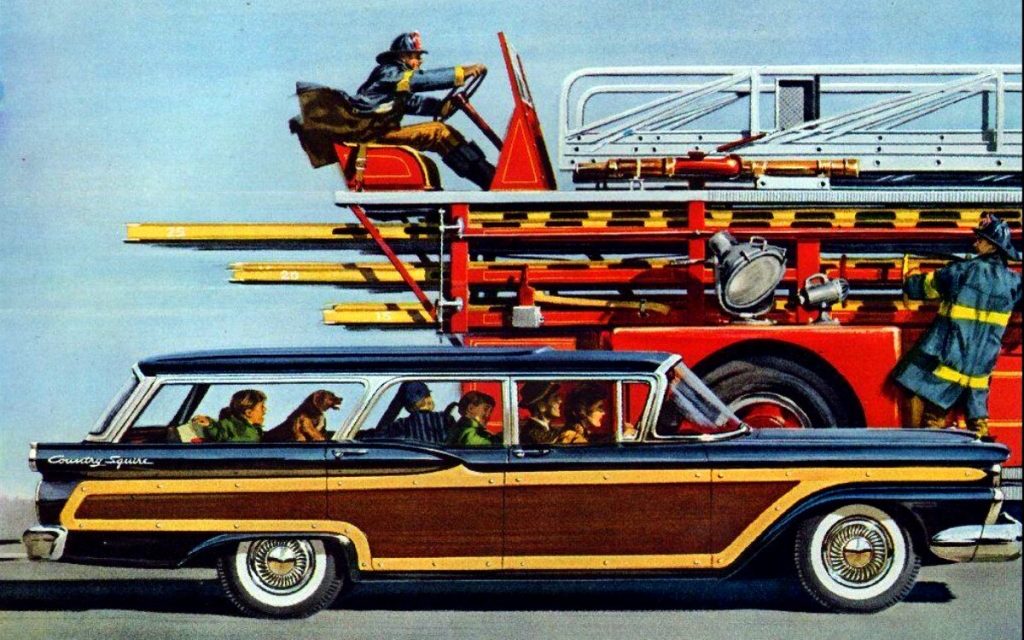 You won't see one of these '59 Country Squires at your weekly show because they made just under 25,000 of them–factor in 63 years; the disposable nature of wagons and these beauties disappeared. That makes them cool, rare–and interesting.
The 1947 Buick Roadmaster Estate was another rare station wagon from the post-war era.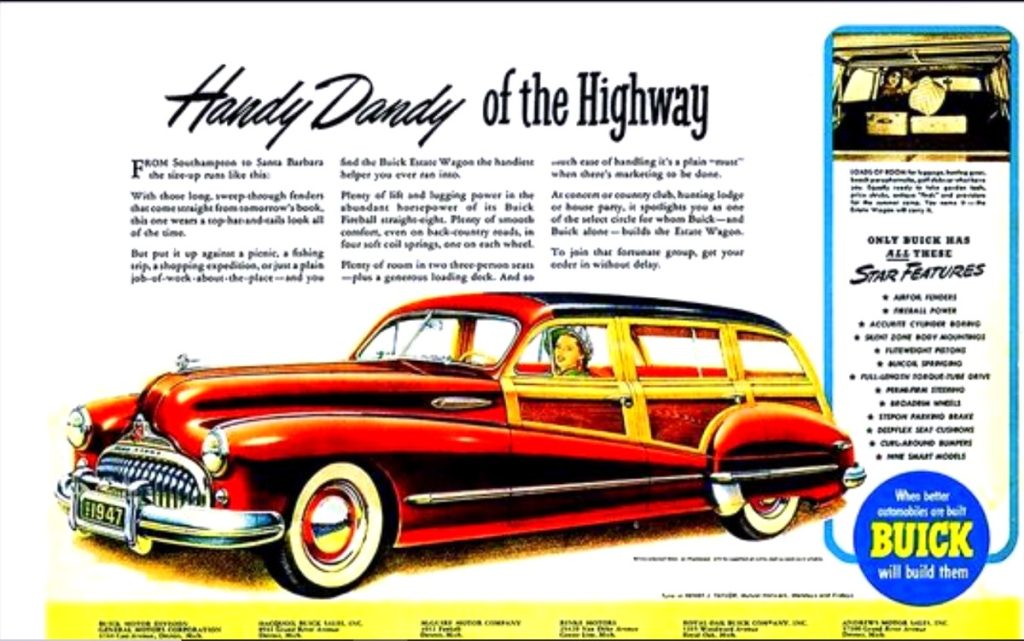 Detroit was just finding its groove again in 1947, so the '47 Buick carried a lot of pre-war styling cues—but it carried them with a lot more style. They only made 300 of them and only four are known to exist today, so your odds of seeing one in person at a local show and shine are slim to none. That's too bad—they were large and spectacular, so they'd be a huge asset at any car show.
You'll have a lot more luck seeing the third example—a 1972 Buick Estate.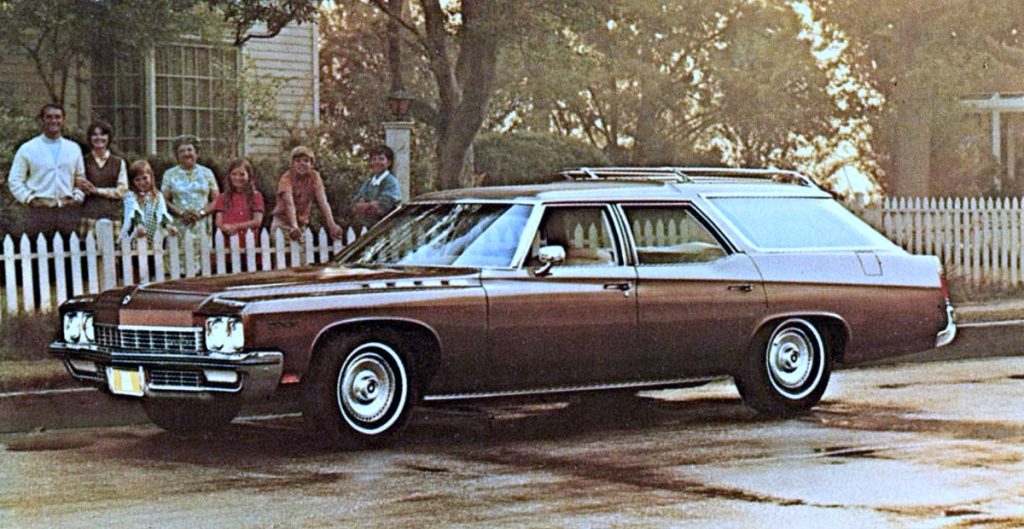 These cars were built at a time when families still used big wagons—they didn't come much bigger than a 1972 Buick wagon. The big Buick wagons ran with the slightly de-tuned 1972 version of the legendary 455, so these long roofs were naturals on the freeway. They floated down the road like a stuffed mattress on four wheels. Many of them met a grim fate at a demo derby, but the ones that did survive would definitely graft 70s cool to a 2023 car show.
The next cool long roof comes in the form of a 1961 Rambler Deluxe Cross Country.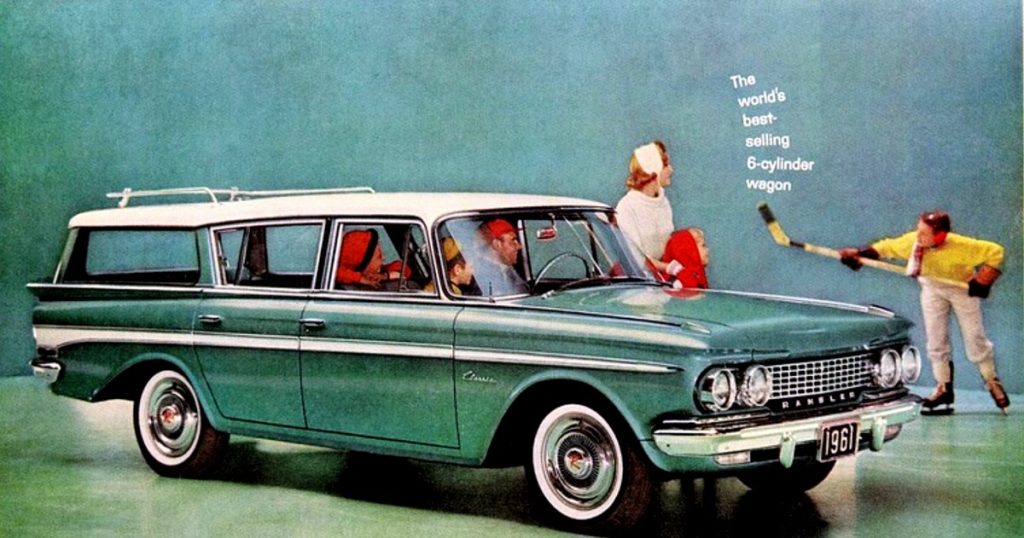 AMC was legendary for its dependable family cars, so they made some great wagons. The typical buyer was practical and cost-conscious, so many of these wagons came with six-cylinders and three-on-the-tree manual transmissions. You'll have to hit a large AMC car show to see one because these '61 Rambler Deluxe Cross Country wagons aren't extinct—but they're definitely on the endangered list.
The last example of a wagon you'll probably never see at a car show in 2023 is the 1961 Chrysler New Yorker wagon.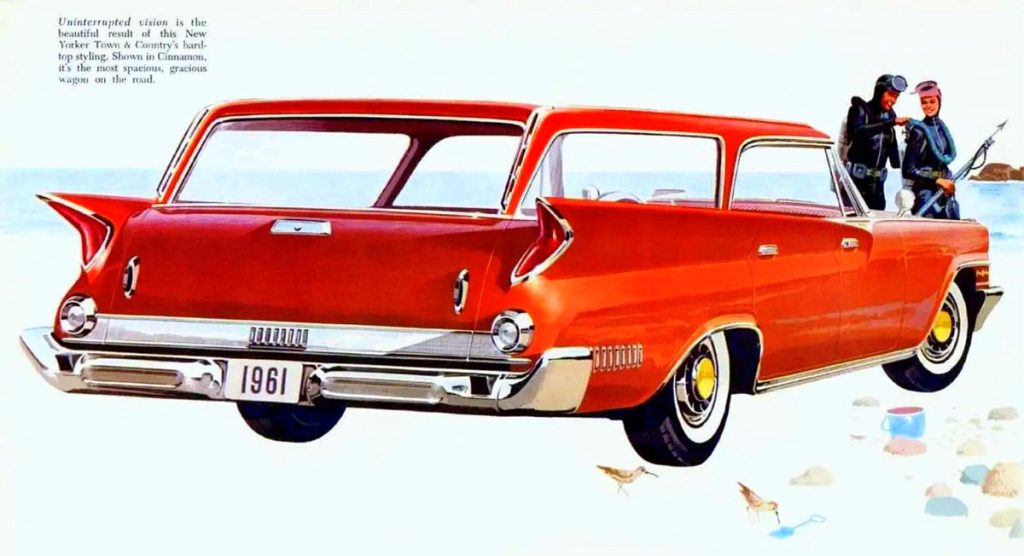 These cars carried some of the last styling touches from the legendary Virgil Exner Forward Look era at Chrysler. The 1961 New Yorker wagon was massive—even by early 60s standards. Fortunately, they had a 413 cubic inch, four-barrel V-8 under the hood. These cars had a massive list of options, so they hauled the kids in a lot more style than the neighbor's '61 Plymouth wagon. You might see one at the local car show—if your local car show is Chryslers at Carlisle—the biggest Mopar show in the world.
By: Jerry Sutherland
Jerry Sutherland is a veteran automotive writer with a primary focus on the collector car hobby. His work has been published in many outlets and publications, including the National Post, Calgary Herald, Edmonton Journal, Ottawa Citizen, Montreal Gazette, Saskatoon StarPhoenix, Regina Leader-Post, Vancouver Sun and The Truth About Cars. He is also a regular contributor to Auto Roundup Publications.
Please re-post this if you like this article.