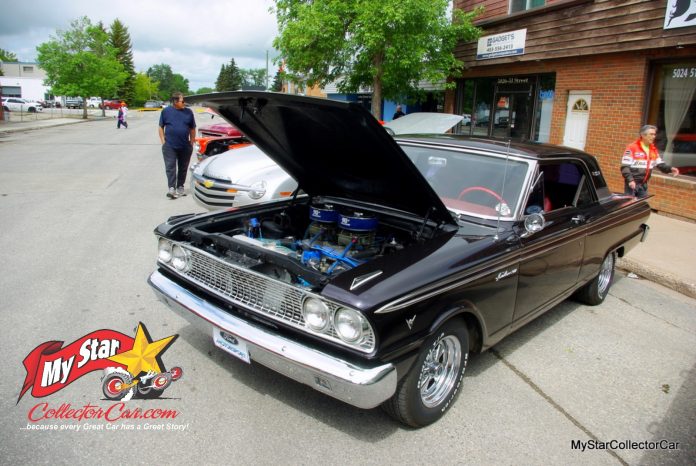 There isn't a car guy around who doesn't regret selling (or crashing) their high school car because either way it's gone forever—in most cases.
Some car guys figured it out—the best way to avoid the pain of saying goodbye to your high school car is simple.
Never sell it—or crash it.

Jerry Sutherland
Darrell Remillard figured out how to avoid the pain of losing your high school car, because he still has his 1963 Ford Fairlane. He bought it 36 years ago when he was still in high school and since then he's had many adventures in the little Fairlane.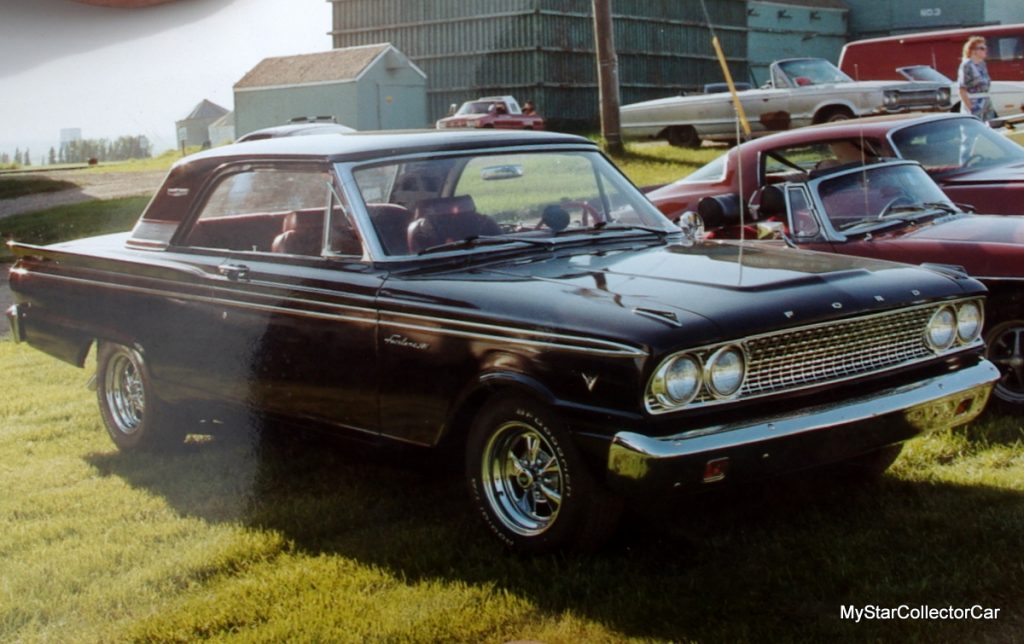 Darrell recalled how the previous owner had, "stuffed a 302 under the hood, along with a T-4 for a transmission", so the car had a few things going for it, but Darrell had other plans.
He said the Fairlane, "was painted black, but it was quite poorly done", so Darrell had a much bigger game plan—but it was a game plan within a high school kid's budget. Darrell had an asset in hand because he was enrolled in an auto tech class so he could address some of the issues and not spend a ton of money.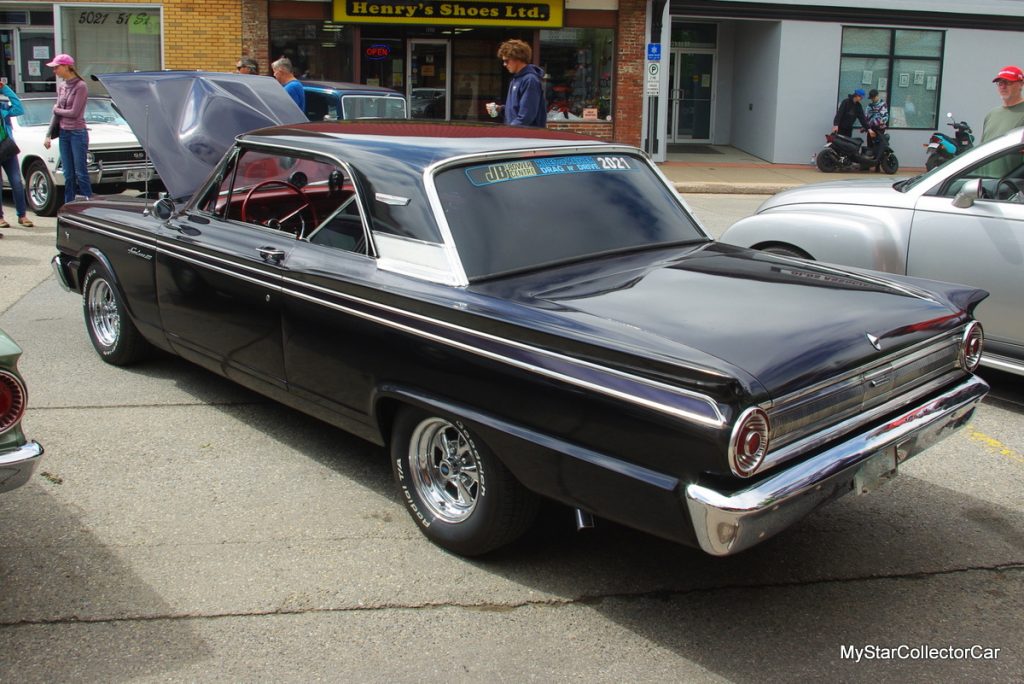 The first thing he did was "pull the car apart" and start rebuilding it within his budget—and do things that would have been done back in the late 1980s. He did all the body work and applied a higher quality paint job. He replaced the factory bucket seats with more comfortable Ford Fairmont seats and he even enlisted his mother to help match the new seat color on the door panel.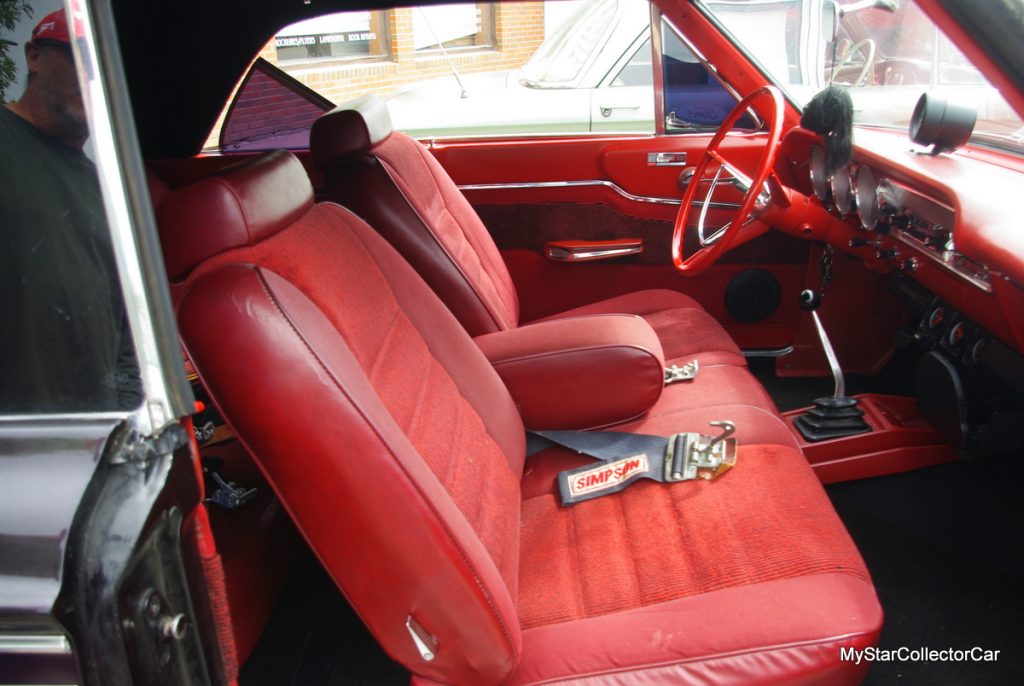 Darrell said he "started researching tricks for engines" and he found a few that he could apply to his Fairlane.
Darrell started with a "Mexican short block 302", bored it 30 over, and added Windsor 351 heads to get it to breathe better. Darrell admitted he got in over his head when he used a dual quad carb system he "had lying around"—he said "it was 10 times more work". The problems arose from grafting the intake to the 302. He retained the original 8" Ford rear end and he's proud to say he's never blown it up on the street or at the track. He also upgraded to the T-5 transmission for lower revs at highway speed.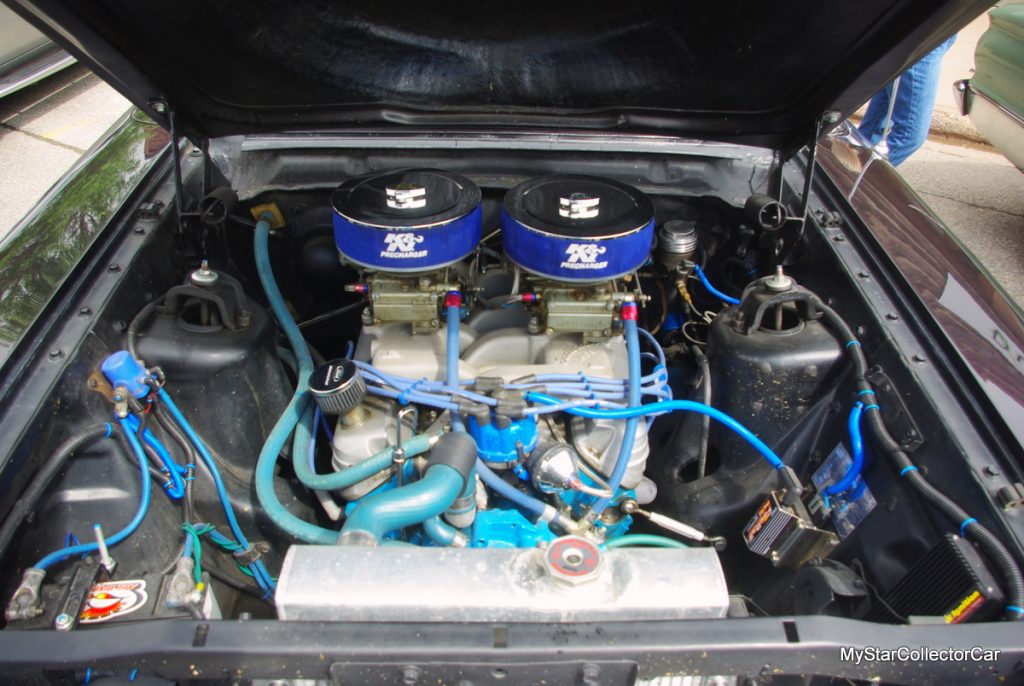 The Fairlane still looks black in low light, but Darrell said it's a custom blend called Boysenberry Purple and the insert between the side trim pieces went from red to a more subtle color that really pops in the sun. Darrell was tested 15 years ago when he had to match an add-on Thunderbolt hood to the existing paint—he passed the test because the hood blended in with the Boysenberry Purple like it was painted yesterday.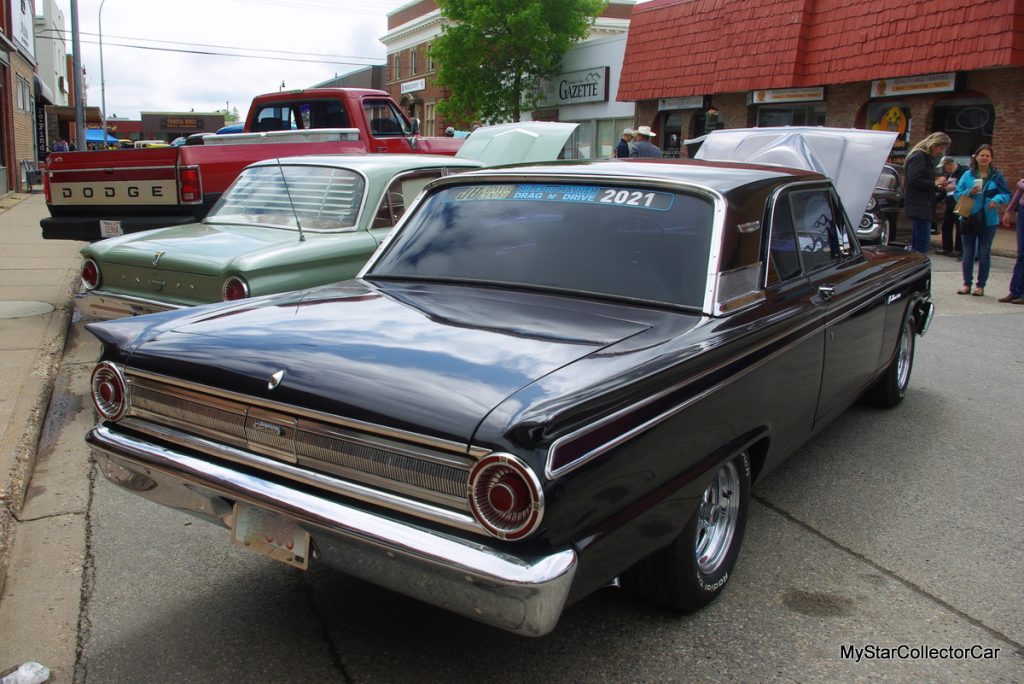 Darrell's family grew up in the Fairlane so it's still a huge part of his life, plus he's still adding up adventures behind the wheel. He took the car on a road trip called Miles of Mayhem—it's a marathon 1100-mile road trip to several 1/8-mile tracks. He made 55 track passes with no problems and gas mileage in the mid-20s.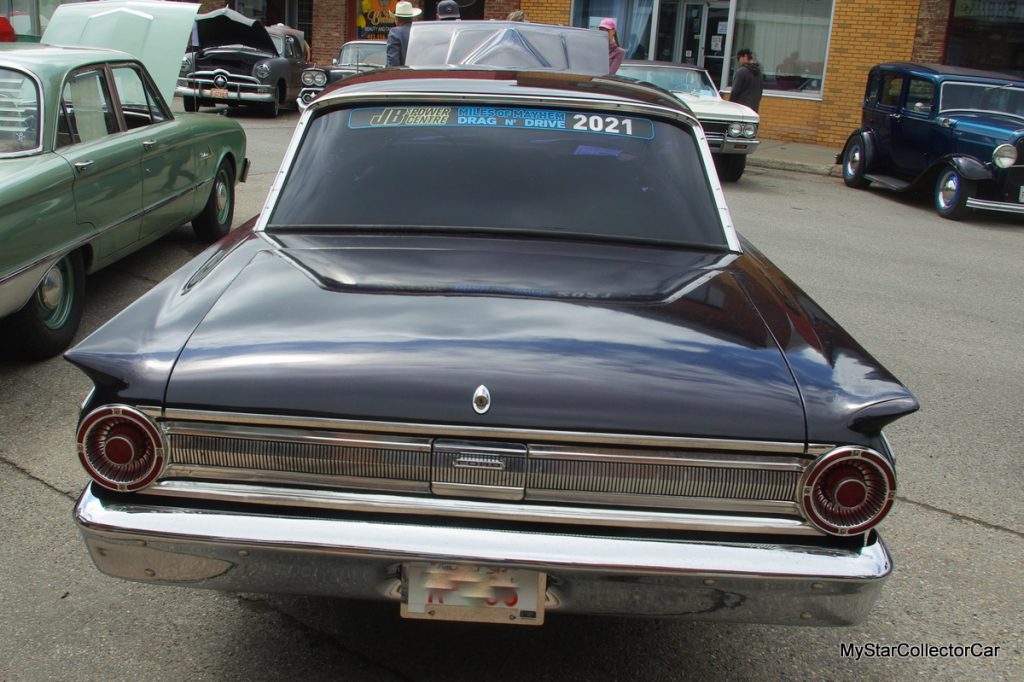 By: Jerry Sutherland
Jerry Sutherland is a veteran automotive writer with a primary focus on the collector car hobby. His work has been published in many outlets and publications, including the National Post, Calgary Herald, Edmonton Journal, Ottawa Citizen, Montreal Gazette, Saskatoon StarPhoenix, Regina Leader-Post, Vancouver Sun and The Truth About Cars. He is also a regular contributor to Auto Roundup Publications.
Please re-post this if you like this article.