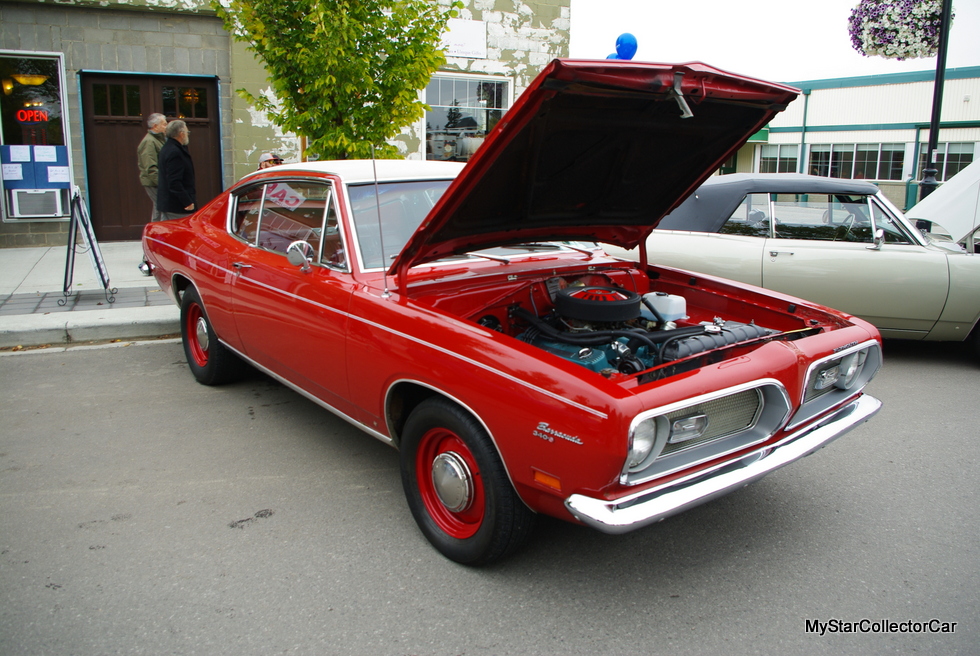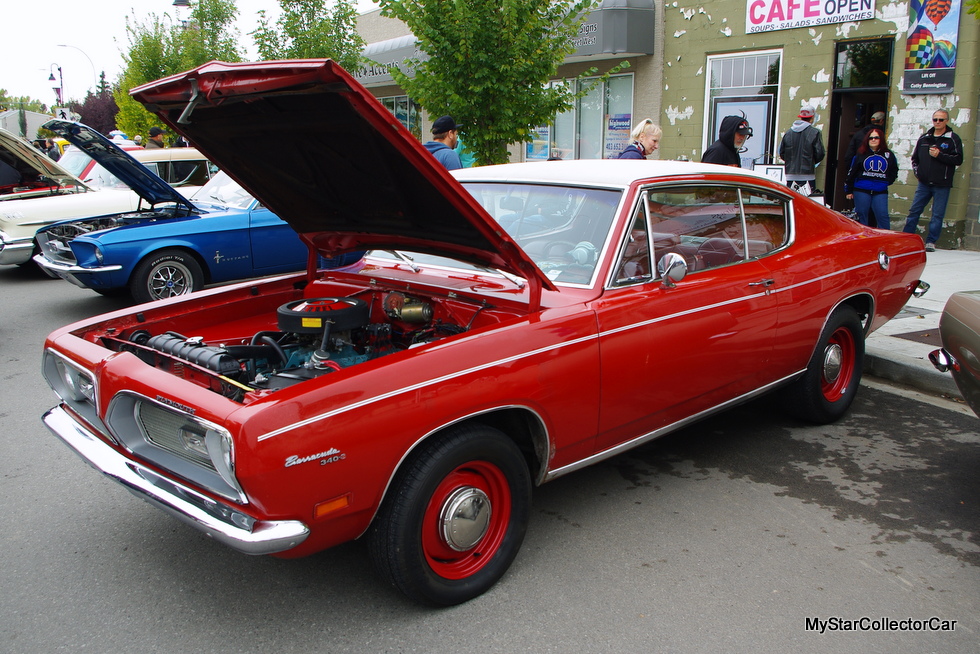 Car guys are usually born into their brand loyalty because a grandfather, father, uncle or brother turned them into Chevy, Ford or Mopar guys.
Not many sons can say their Mom turned them into a hardcore Mopar guy but that's what happened in this case.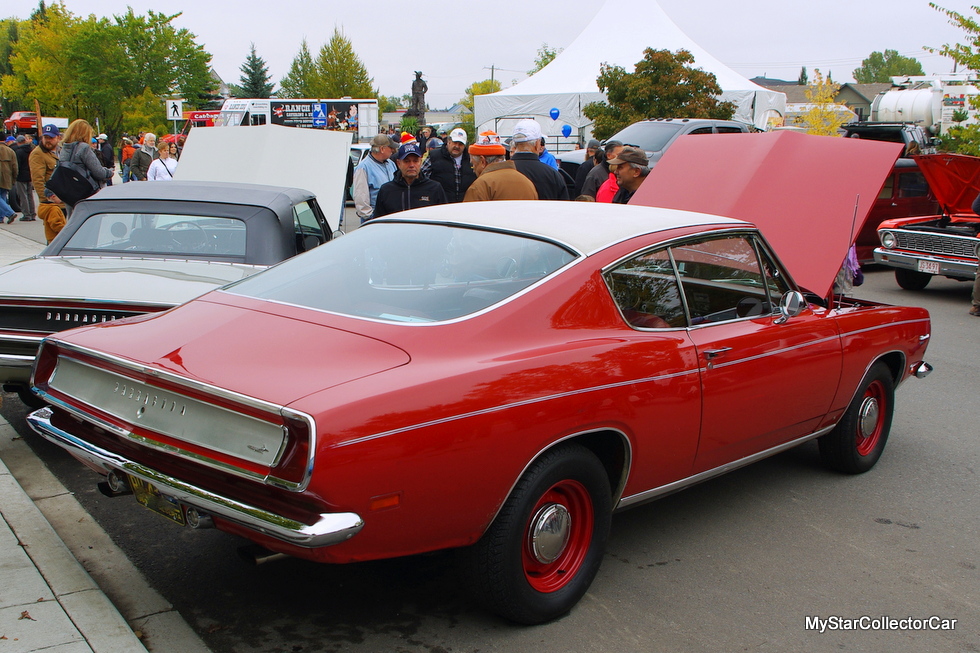 Rick Steckmeister is only the second owner of this rare '69 Barracuda Formula S 340 and he owes it all to his mother. Rick's mom bought a brand new 1968 Road Runner and she set the hook for his lifetime of allegiance to the world of Mopar muscle.  He remembers riding in her car when he was a kid so Rick definitely attributes that experience to his love all of things Mopar.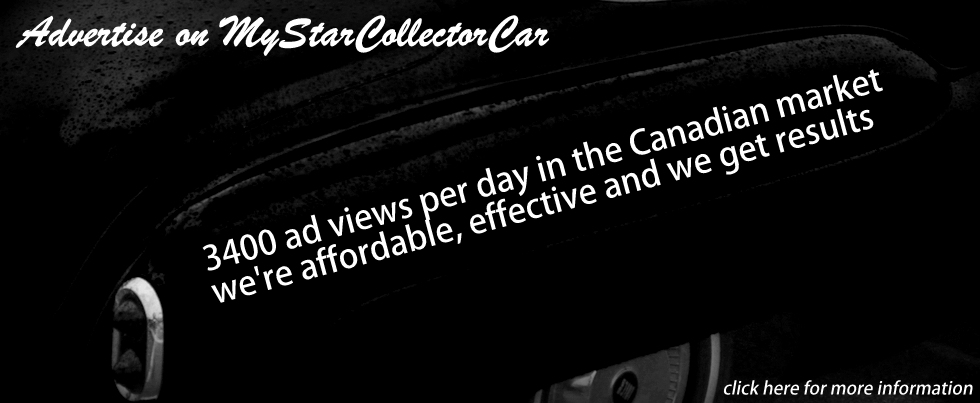 Rick has owned his Barracuda since 1986 and he admits he "drove it for three years and parked it for 20 years" so he estimates he's only put about 15,000 miles on it in 33 years of ownership. There are 100,000 miles on it now and it's the definition of a high-end survivor status '69 Mopar A-body.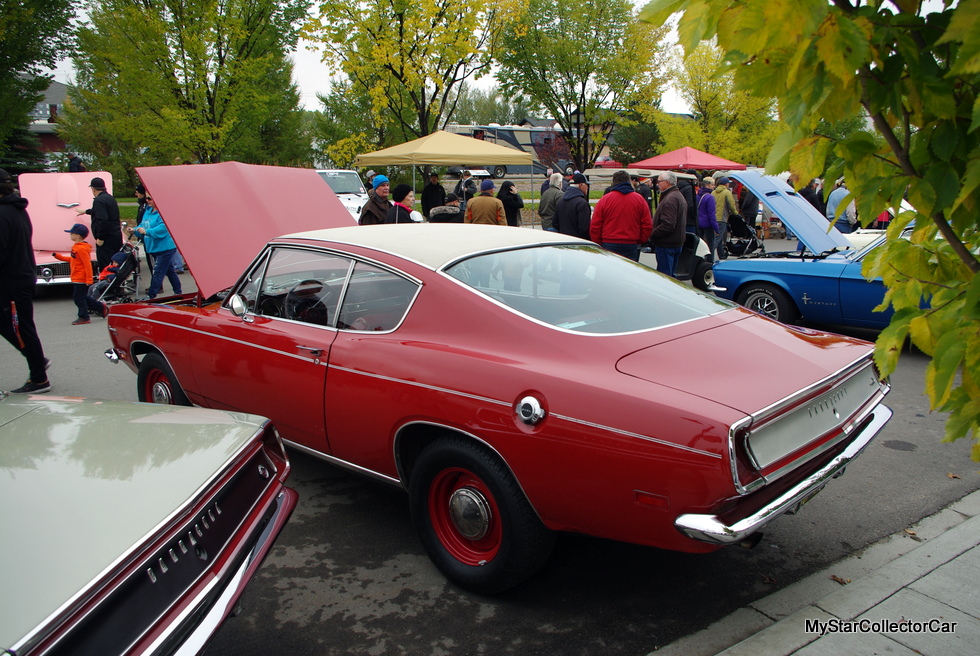 The original owner definitely looked after this car under her watch so the paint (with the exception of the driver's fender and door) is the same coat of red that left the factory. She used this car as a daily driver, garaged it at night and she stored it inside a metal building with a dirt floor after it was off the road.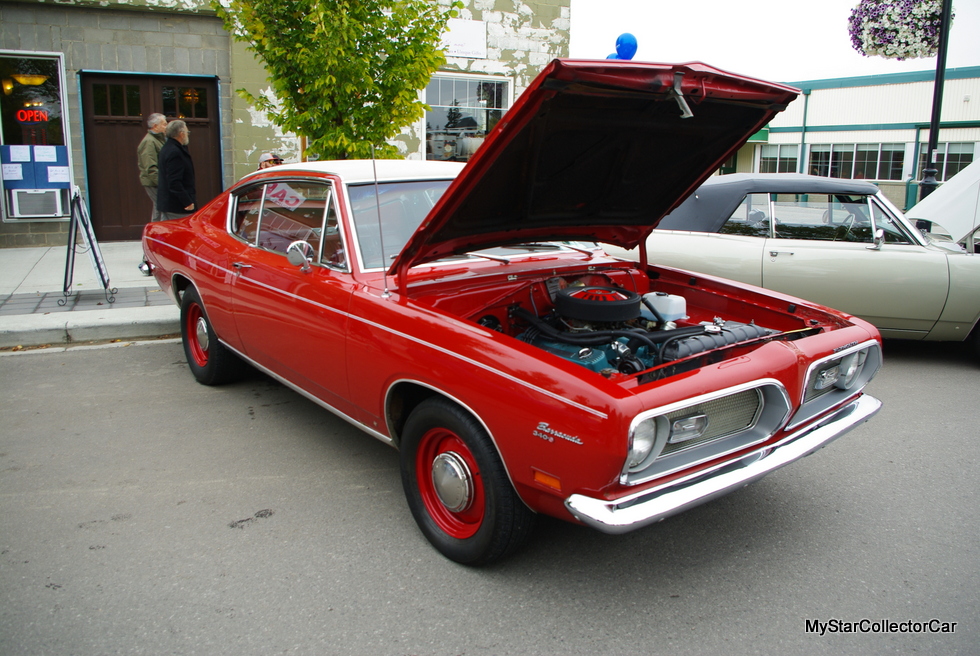 Rick said it was in the building for a few years and "it was brown when he found it so you couldn't even tell what color it was". Fortunately the metal underneath the dirt was pristine so this 'cuda cleaned up really well.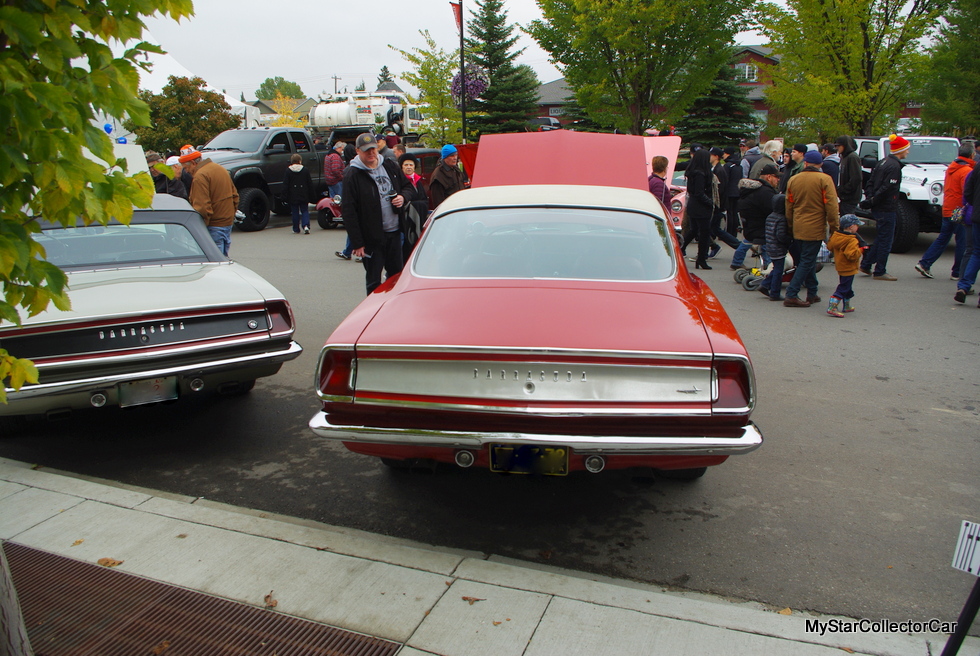 This is a high-end model so the interior appointments are over and above what you'd see on a base model '69 Barracuda. There is wood trim on the sills, map pockets and other touches you wouldn't see in lesser model but the crowning touch is the ¾ white vinyl roof. This is a very rare option and like everything else on this car, it's in great shape.  Most of the interior is factory but the inserts in the seats have been refreshed.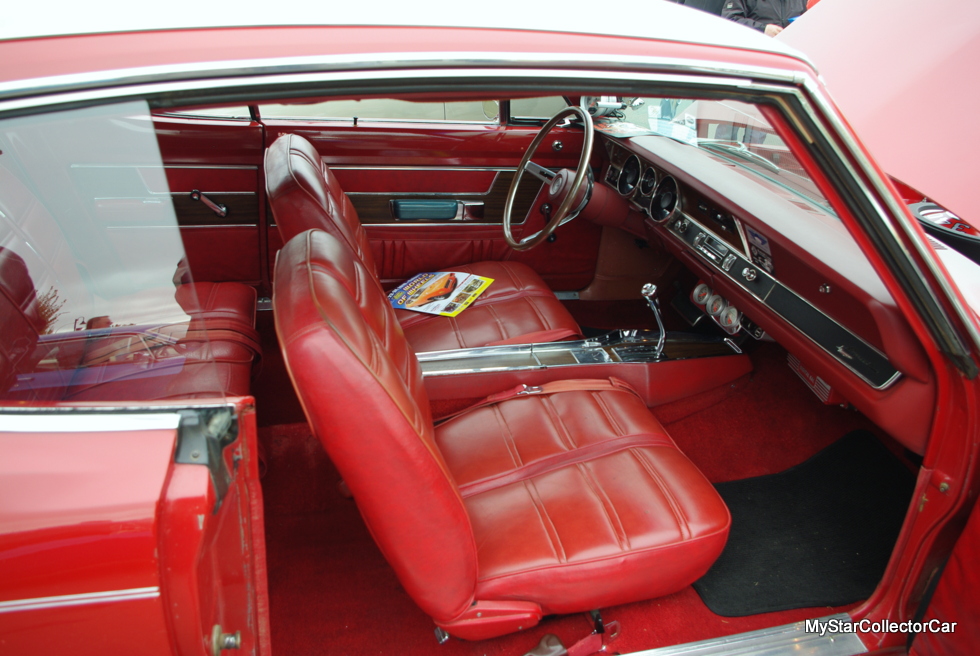 Rick is a big fan of the dog-dish look so the wheels it came with were replaced with this understated look and it works.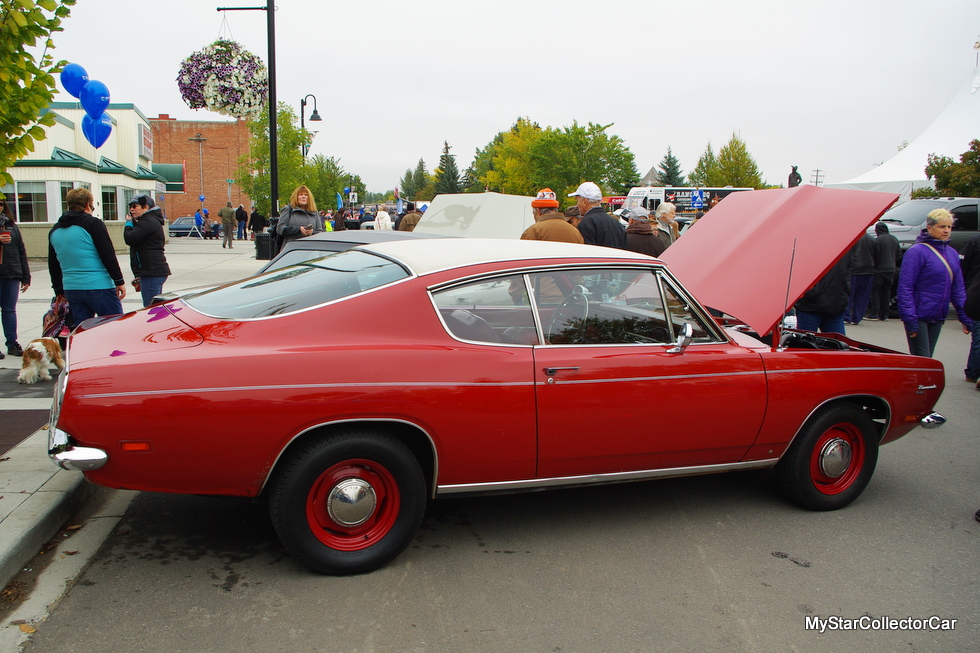 The Barracuda currently runs a crate 360 because the original 340 needs a complete rebuild so while it's on the bench, Rick can still enjoy time behind the wheel. He doesn't want to give this vintage Barracuda another twenty year holiday.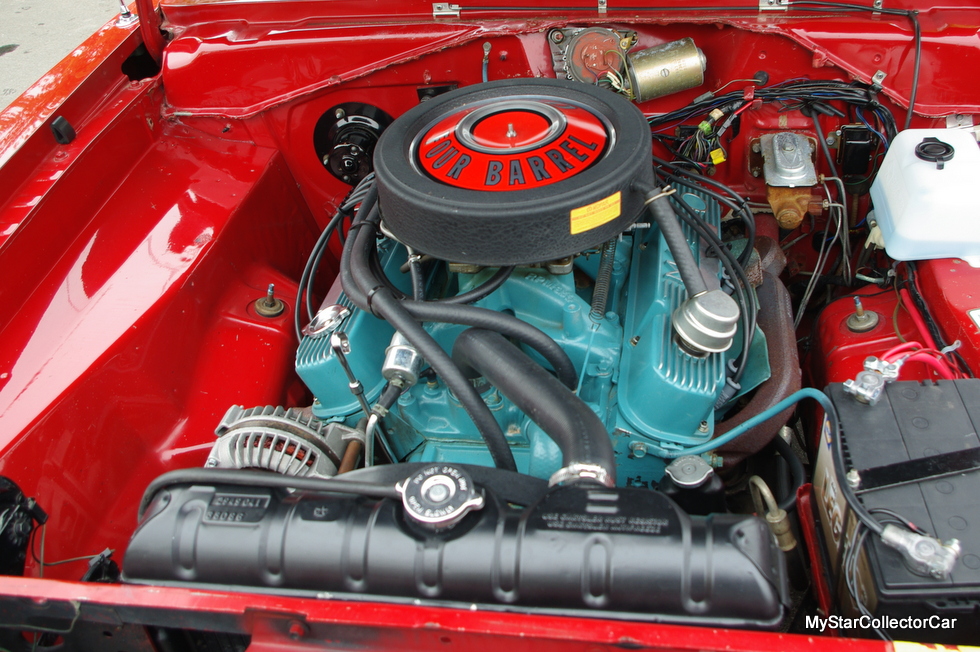 Rick is definitely not a trailer queen guy but he said he "ran into hail a few years ago" so he's less of a risk taker now because this original Mope is too valuable to risk in bad weather. Rick said his car is great on the road and it's really reliable plus (like most 340 A-bodies) it "pulls pretty good" when he hits the accelerator.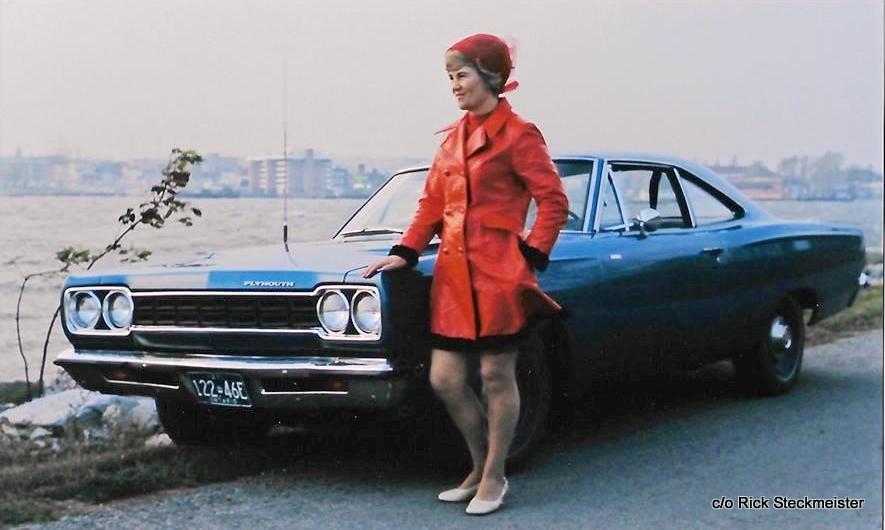 Rick owns a classic Mopar and he owes it all to his Mom and her '68 Road Runner—very few car guys can say that.     
By: Jerry Sutherland
Jerry Sutherland is a veteran automotive writer with a primary focus on the collector car hobby. His work has been published in many outlets and publications, including the National Post, Calgary Herald, Edmonton Journal, Ottawa Citizen, Montreal Gazette, Saskatoon StarPhoenix, Regina Leader-Post,  Vancouver Sun and The Truth About Cars. He is also a regular contributor to Auto Roundup Publications.
Please re-post this if you like this article.