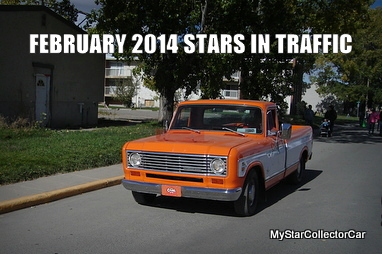 FEBRUARY 2014 STARS IN TRAFFIC: CLASS COMES IN ALL SHAPES AND SIZES
MSCC Stars in Traffic is a monthly salute to the men and women who invest in and actually drive their old rides.
There is no patience left in 2014 so a 30s era car is a liability on the road in an era when zero to sixty miles per hour in six seconds is a fairly routine performance yardstick.
This takes a fair amount of courage because the world is full of Honda drivers who cling to the belief that a '59 Olds can stop like a Civic.
Nevertheless there is one factor that you'll never exceed with modern iron.
It's called cool.
For past Stars in Traffic please follow this link.