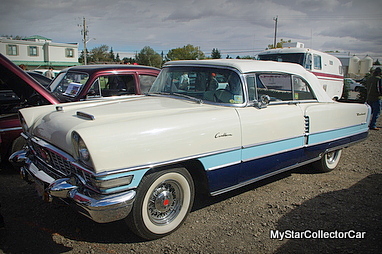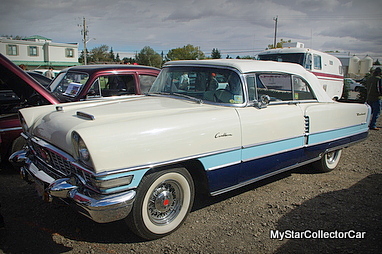 We attended a large car show late in last year's season and found a beautiful 1955 Packard Caribbean among the invited guests at the festivities.
A Packard Caribbean convertible is about as rare as a good reason to let Justin Bieber drive one of these stylish cars and we immediately searched for its owners, Peter and Roberta Bunn.
We mentioned it was a big show and we were unable to connect with the Bunns, so we left a card and hoped for the best.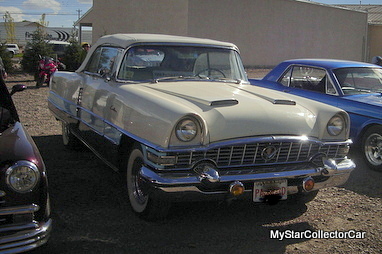 We were lucky because Peter contacted us and we were able to get the full story behind the rare car from its retired firefighter owner.
It turned out Peter had always wanted to own a Packard even though he worked at a GM dealership prior to the start of his career as a firefighter in 1961.
His first 1955 Packard was a daily driver after he purchased it in 1965 and Peter used it until the early 70s as a family hauler.
He still has that first two-door hard top Packard, but his biggest thrill is his 1955 convertible. The car was one of only 500 built in '55 and the only one sold that year at an Edmonton dealership in the entire province of Alberta, Canada.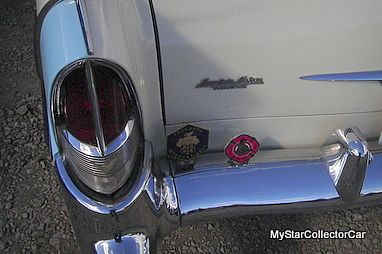 Packard was one of the smaller kids on the automotive block and eventually became partnered-up with Studebaker to survive a battle with the Big Three for the American car buyer. Thus a rare model convertible from a small manufacturer made Peter and Roberta's Caribbean convertible an instant star for them.
The car sustained body damage from a rear end collision in the late 50s and was subsequently sold to a new owner. The Packard changed addresses to Victoria, BC and then went back to Edmonton where it had a new owner.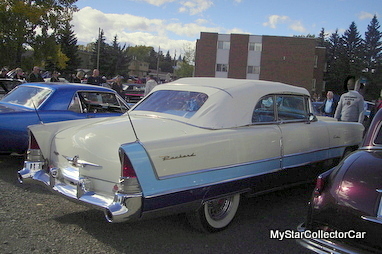 Peter had followed the car over the years and unsuccessfully attempted to buy it about 17 or 18 years ago. Eventually the car became available after the owner's death and Peter was able to negotiate a deal with the late owner's daughter.
Peter showed up with a 1959 Ford and a flat deck trailer, a combination which prompted the woman to ask him whether he could actually afford the stylish Packard convertible. He laughed about the incident and assured the woman he could pay for the car.
The Caribbean is an original equipment car and still has its 352 cubic inch engine under the hood. The factory dual carb combination blasts out 275 horses and easily keeps up with modern traffic for Peter and Roberta.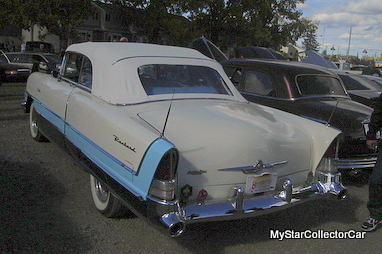 The car has been repainted with its factory paint code and the bumper was re-chromed, along with rebuilt wire wheels on the Packard. The care and attention to detail was obvious when we first saw the car because Peter has kept originality as a focal point of his ownership.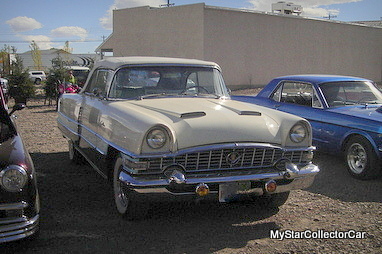 We would like to thank Peter and Roberta for their response to the note we left on their car because a rare car from a small manufacturer is a headline story every time in our world.
Jim Sutherland