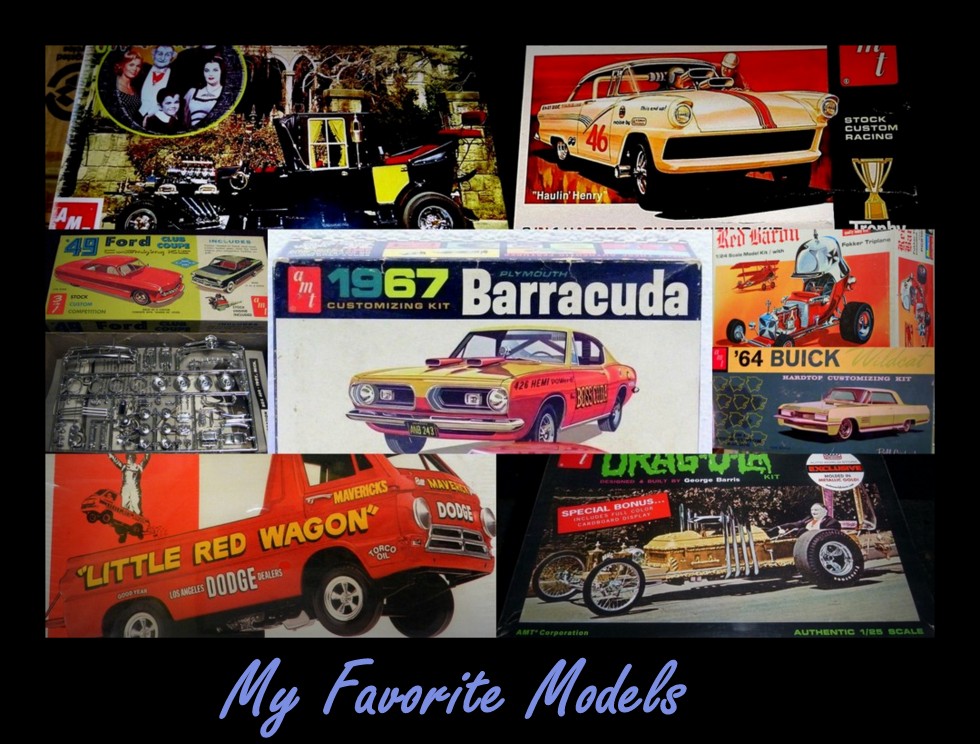 We all went through that model phase in life.
Not the annual Sports Illustrated model phase –that would come later in life.
This is all about an era when a new AMT model was like Christmas in July so here's a list of my all-time favorite pieces of molded plastic and glue.
I built the Little Red Wagon for several reasons. It was a legendary Mopar; it was a Hemi; it was a wheel stander; it was a track legend. This truck was the embodiment of 60s cool and when it was built I only had one regret—I left it in the original red. It came in a maroon-ish red and I was too cheap to pop for a $1.98 red spray bomb. I'd make worse decisions later in life but when I was 11—that was a big one.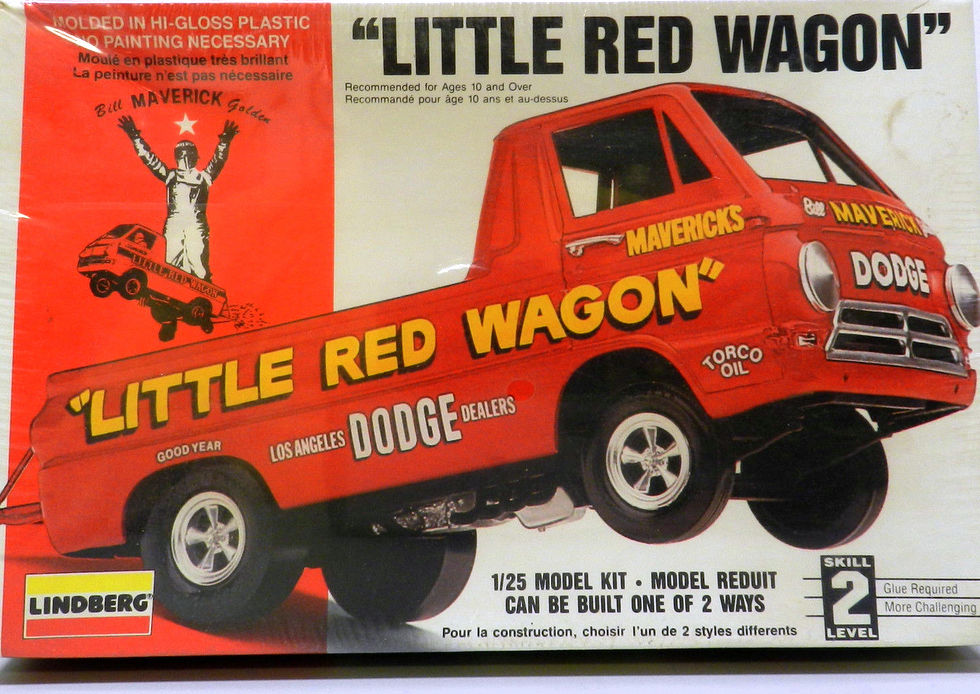 My brother Jim (MSCC co-founder) built a pretty sharp '64 Buick Wildcat model. That one was a catalyst for a lifetime attraction to these big luxury barges. Every time I see a '64 Wildcat at a show I think back to that little AMT beauty sitting on the desk.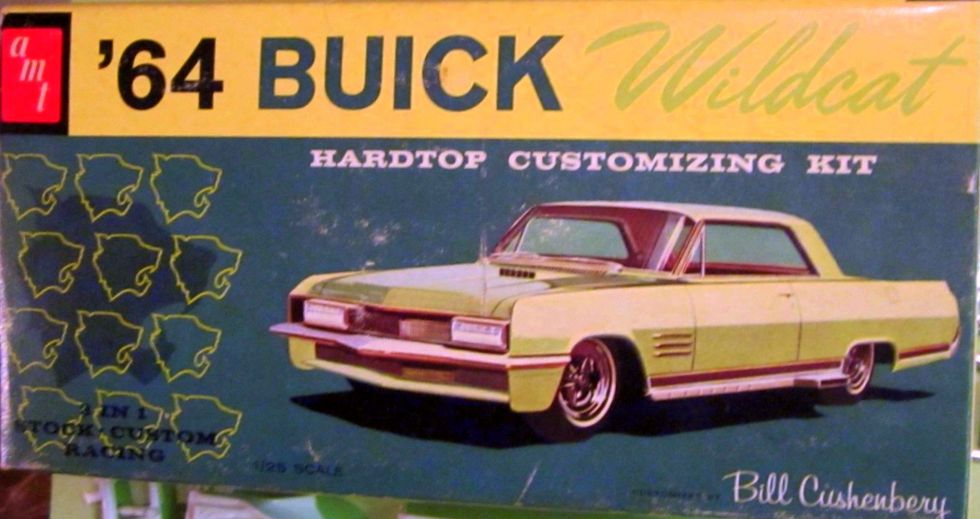 I built a '67 Barracuda model to keep company with the Little Red Wagon and it definitely made me a fan of the 2nd Gen 'cuda. I painted it light blue for some reason (could have been the effects of the glue).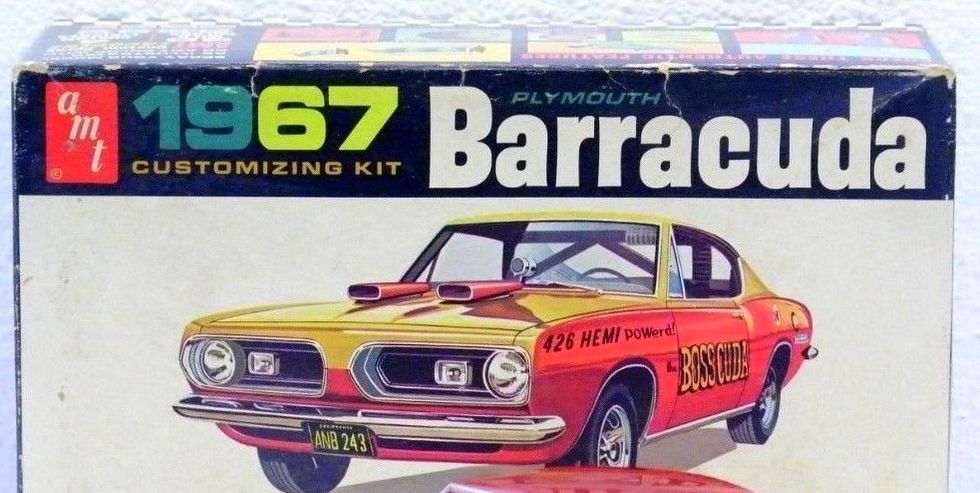 My sense of style improved when I built a '49 Ford. This little shoebox was a three-in-one model so I turned it into a gasser.  It was yellow, it was ultra-cool and it was probably my finest hour as a model maker.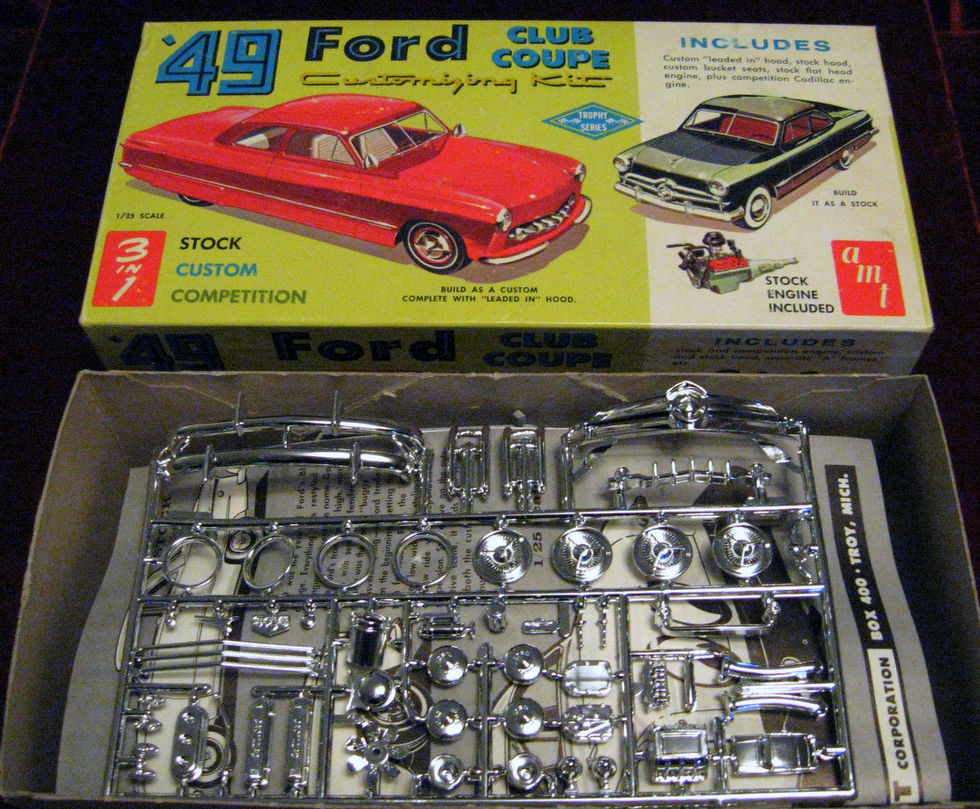 Jim built a very cool '56 Ford and he went the gasser route too. Gassers were the ultimate ride in pre-teen 60s kid world and to this day they still evoke memories of the yellow shoebox and green '56 Ford.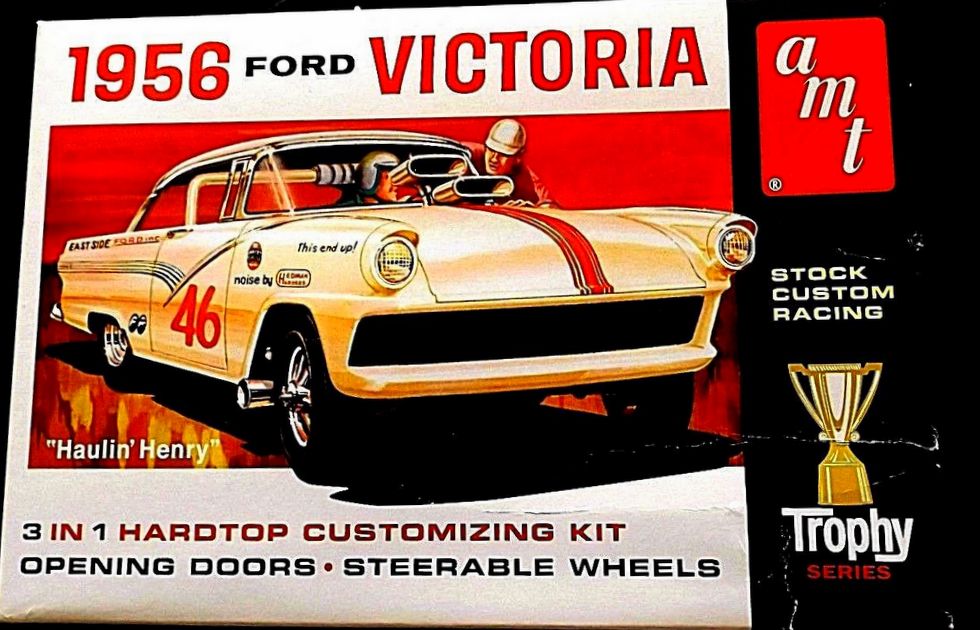 There was a neighborhood kid who was also into models but he leaned heavily into the pop culture custom world so he built the Munster's Dragula.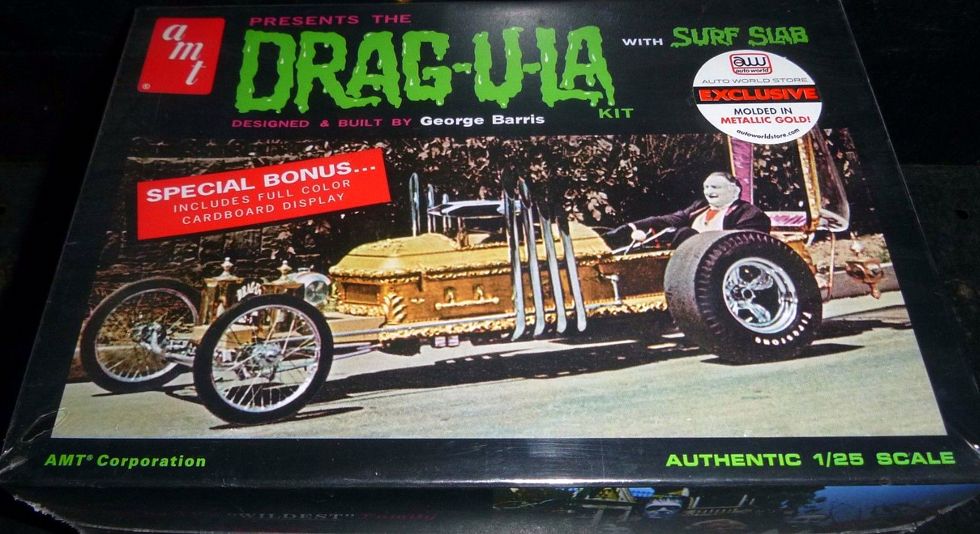 He really bought into the Munster's automotive theme so built the Munster Koach—I think he owned stock in George Barris's company.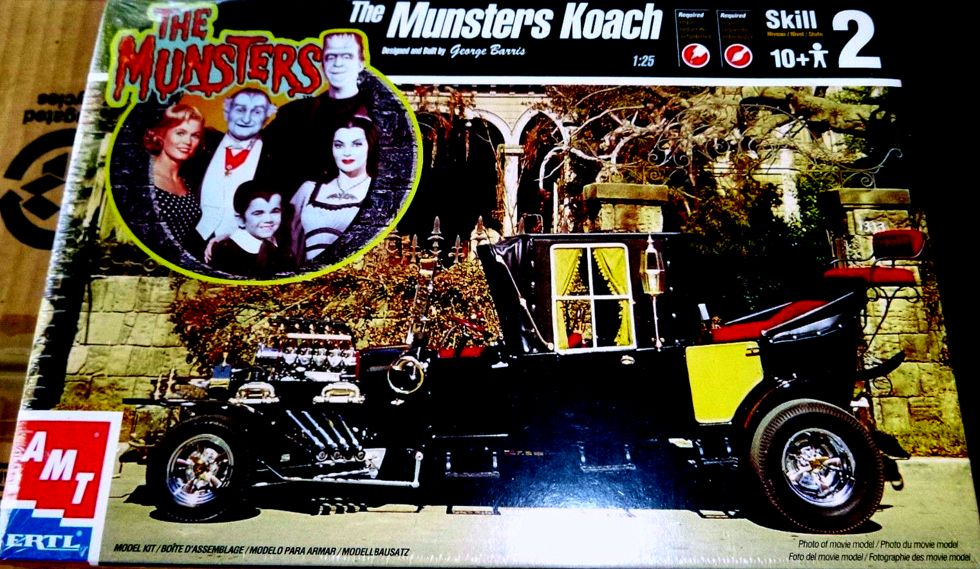 He followed up with the Red Baron. That one was a little tricky because the big chrome helmet roof would never hold up to a glue job—hopefully the real one was engineered better.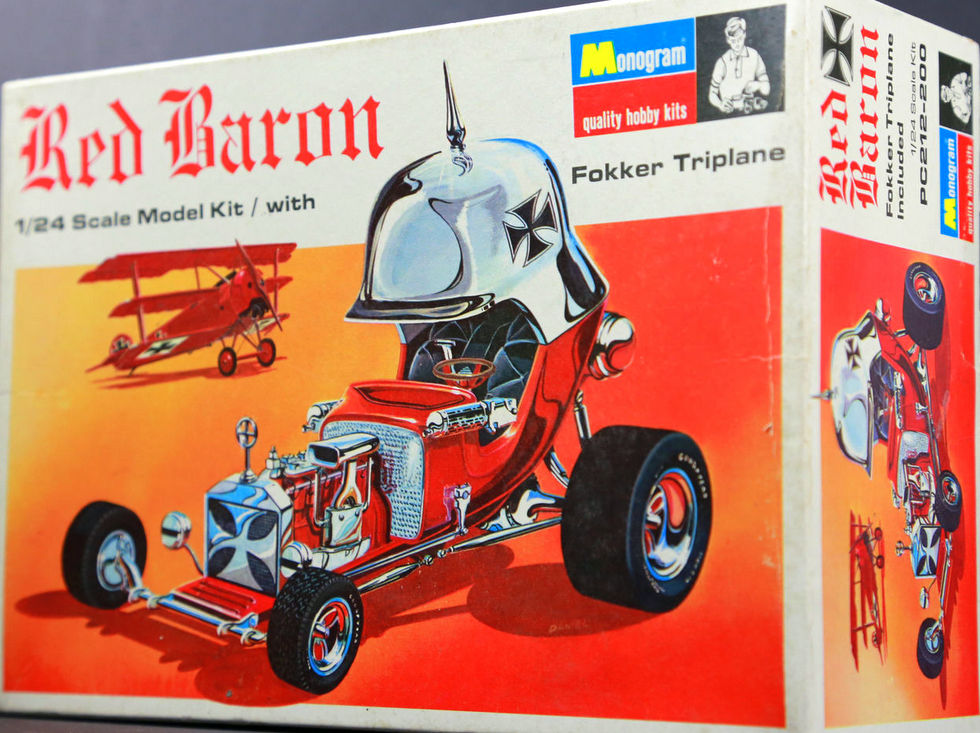 There was a lot of effort put into these models and the more I built them, the better the end result. Practice does make perfect but none of them survived the 1960s because they all met grisly fates.

The '49 Ford and the '56 Ford were stolen out of a display case after winning awards at a junior high model contest. I knew the perps in the caper but they got by on lack of evidence—the justice system was just as leaky back in 1968.
The others went out in a blaze of glory. Tim Allen talked about it often but one of the pre-adolescent male rites of passages in the 60s was to stuff a plastic model full of lighter fluid and firecrackers and touch a match to the fuse.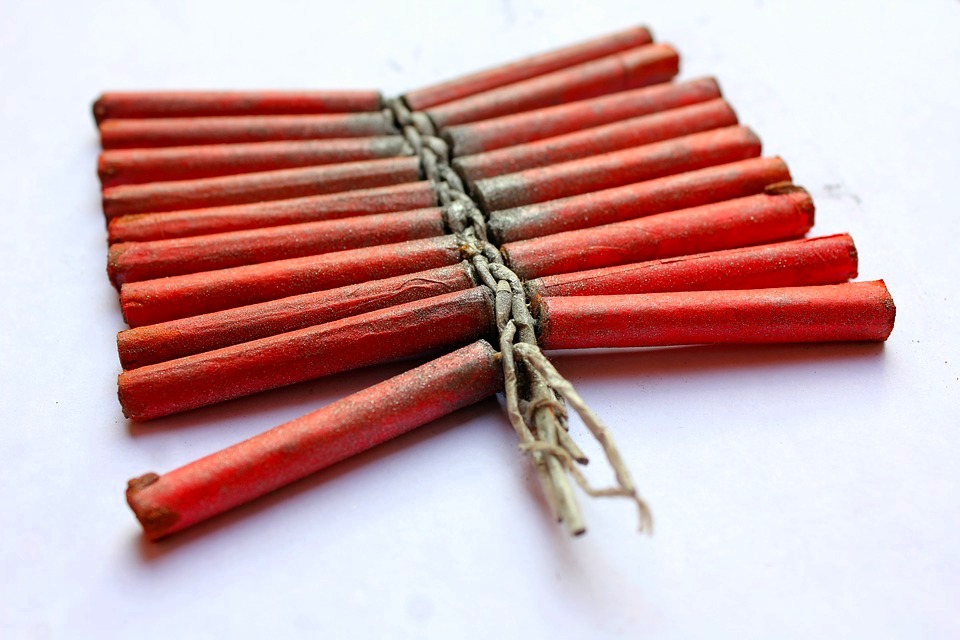 It wasn't smart but it sure was spectacular—I still miss those models.
Jerry Sutherland
CLICK HERE to Like us on Facebook
CLICK HERE to Follow us on Twitter
CLICK HERE to Follow us on Pinterest
Please re-post this if you like this article.