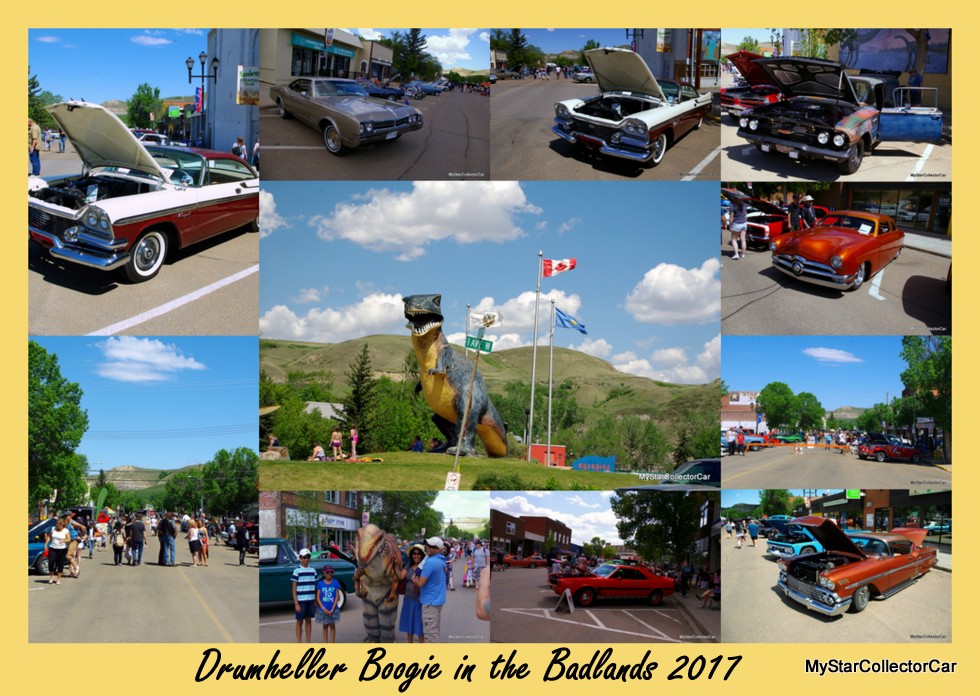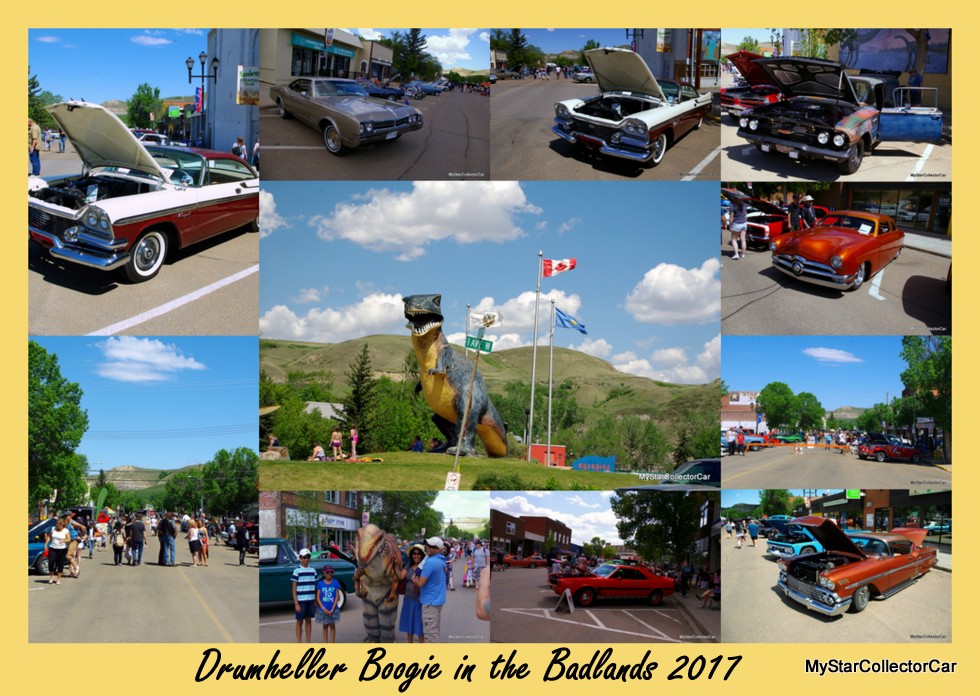 Drumheller, Alberta Canada is located in the middle of a world famous dinosaur fossil area known locally as the Badlands.
This region has produced more dinosaurs than an entire season of the Flintstones and may well be one of the coolest regions in North America.
The drive to Drumheller takes you through an area that time forgot until erosion and paleontologists started to uncover a vast fossilized boneyard for pre-historic beasts.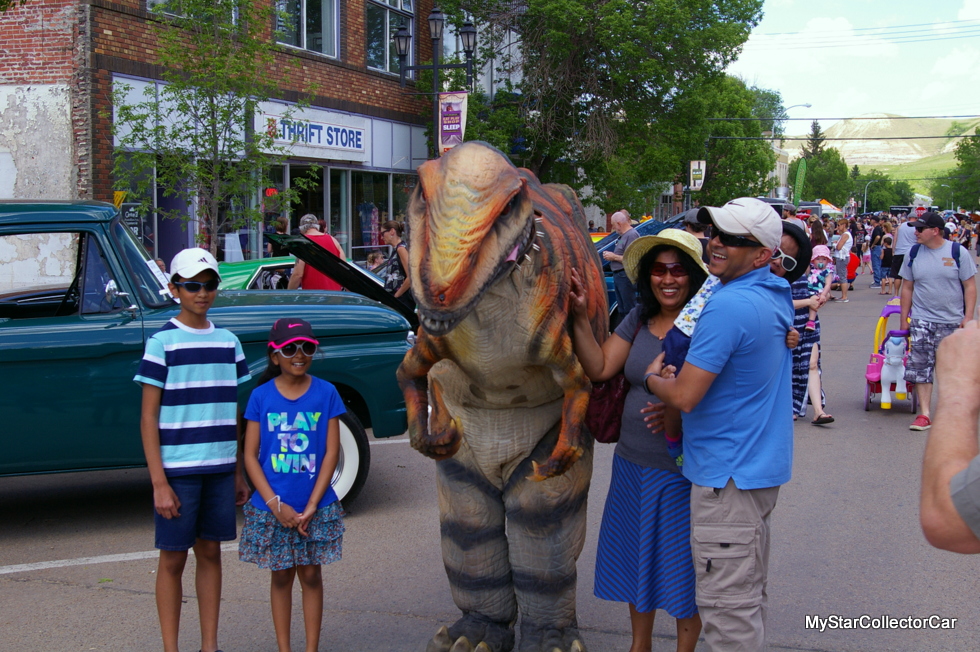 The terrain in the Badlands also has an old western movie vibe to it where one could envision a young Duke Wayne charging over a hill in pursuit of Old West justice.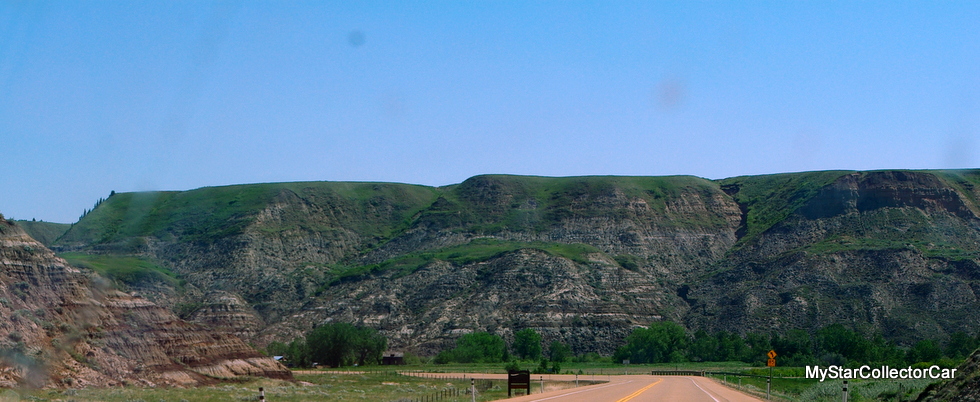 In fact, an older Clint Eastwood actually filmed parts of his famous 90s western 'The Unforgiven' in the Badlands.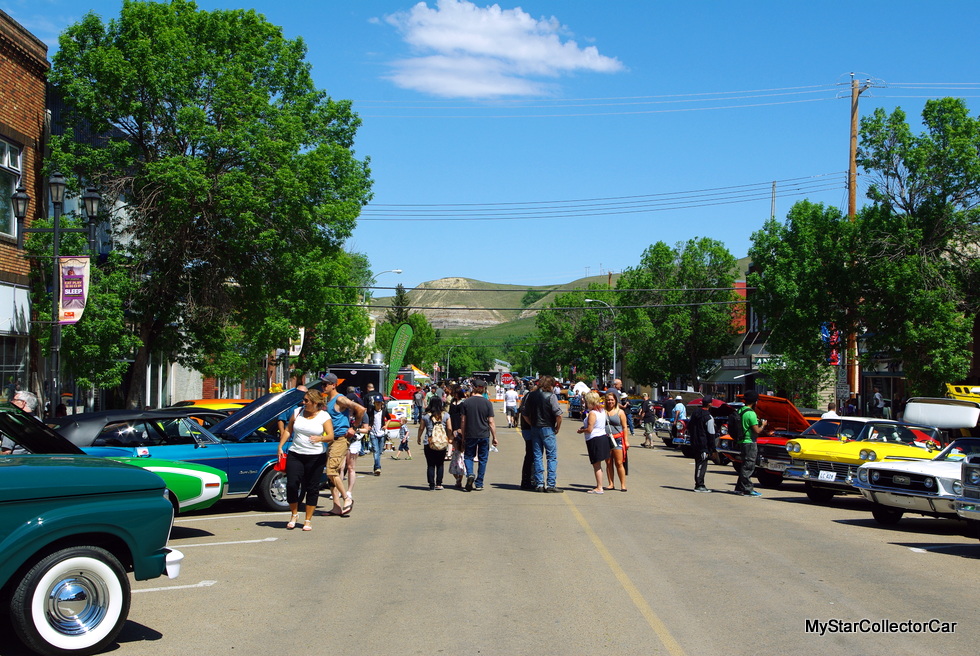 Our visit to the Boogie in the Badlands car show in Drumheller was an eye-opener because cars and concrete dinosaurs shared the spotlight at this event. The two co-exist in peaceful harmony.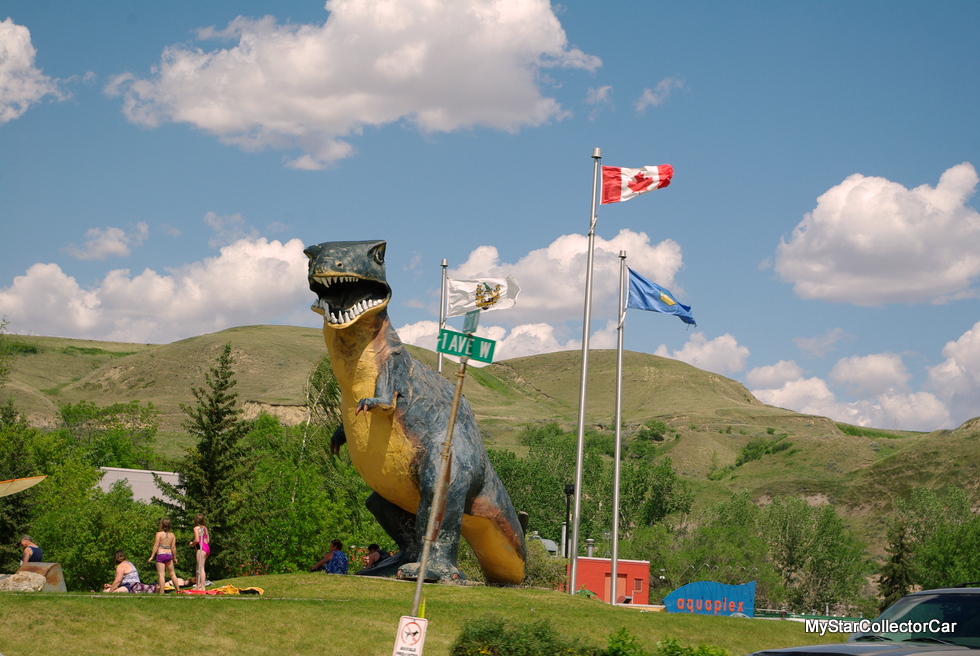 Mike Todor took on the job as the new organizer six weeks ago and he is very ambitious about the show. The proceeds of the show go to the DinoArts Association for the upkeep on the downtown statues–that's how cars and dinosaurs work together.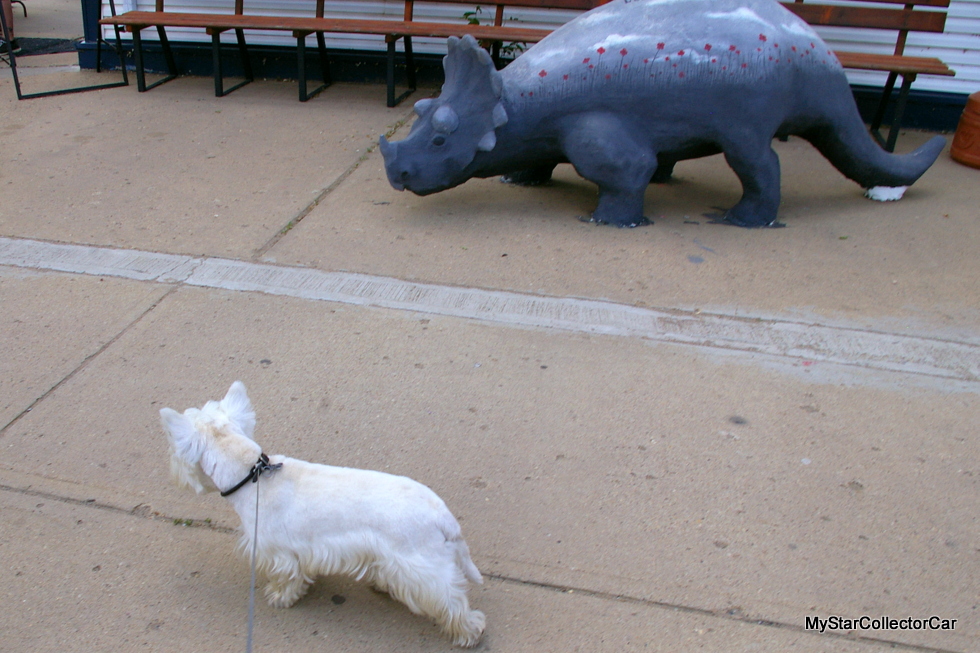 A 1960 Chevy Biscayne Sedan Delivery was an attention-grabber at the show. Its colorful owner had a long history of ownership and he had quite a story to tell about how his unusual ride had given him enough balance in his life to combat some personal issues.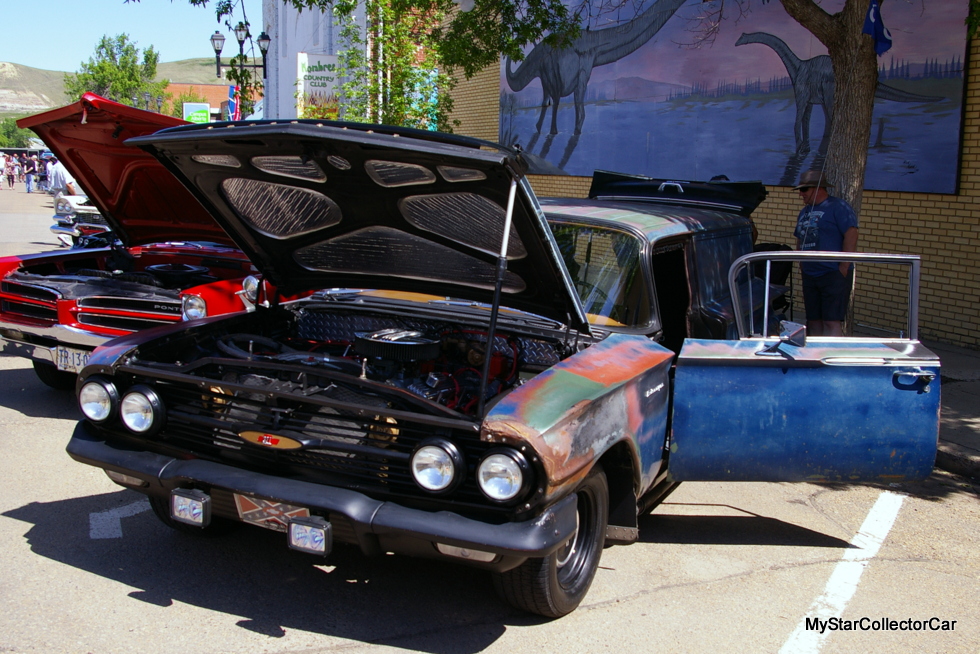 He also drives his car year round and has a set of winter tires that help him get to town during the harsh winters in his area.
This man and his unusual car will be the centerpiece for an excellent future article here at MyStarCollectorCar.

A 1966 Olds Dynamic 88 got our attention after a conversation with its owner who explained why he chose to purchase a large-and-in-charge Oldsmobile from the Sensational Sixties.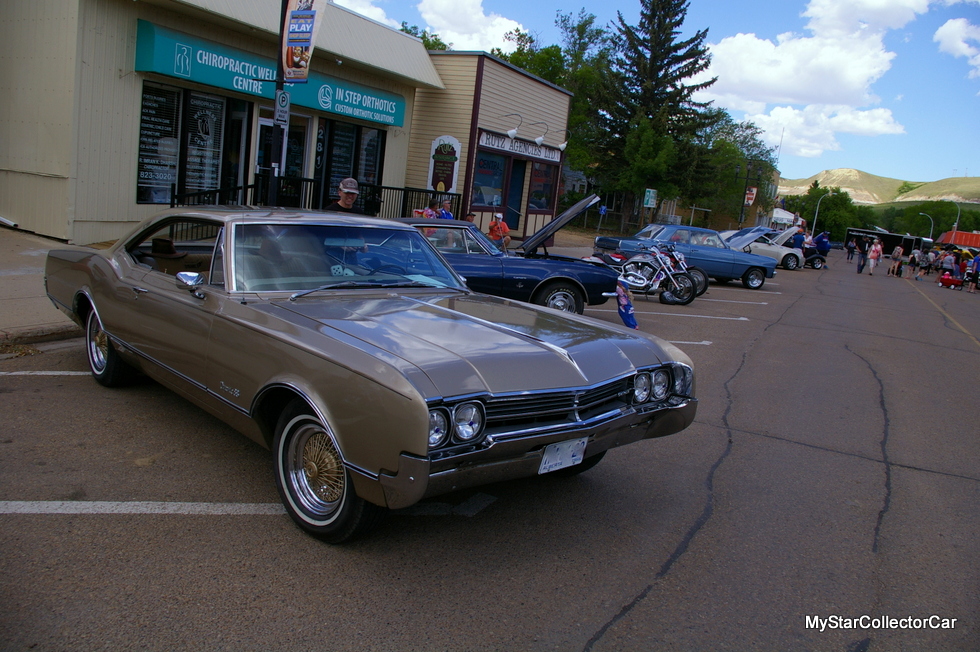 The Olds looks even better than its first day out of the factory but still retains its originality with a few smart refinements to give it even more style and class. Learn much more about this beauty in a future MSCC story.
We have a rigid rule here at MyStar: when we spot one of Virgil Exner's finned beauties at a car show, we get the story. A 1958 Dodge Royal Lancer was a stunning example of the Forward Look (finned Mopars from the back nine of the 50s) and we were lucky enough to get the story behind this very rare Mopar.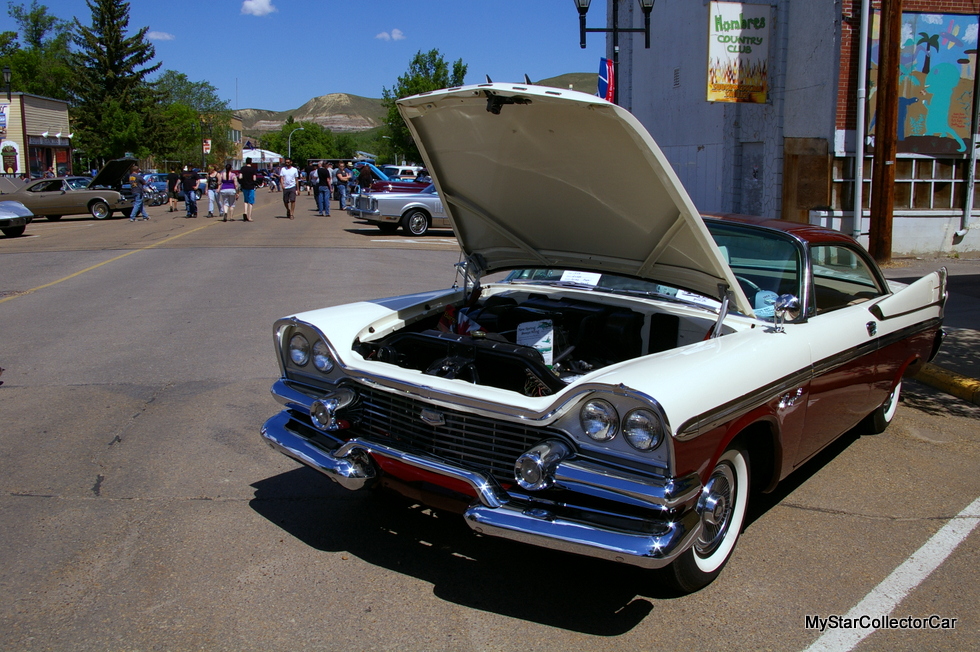 This car was actually a factory-correct Royal Spring Edition model and it has a big story behind that label-one we will share with our readers in a future MyStar article.
In complete contrast, a 1958 Chevy Impala was definitely not the same car that left the GM factory almost 60 years ago. The car has undergone a major attitude adjustment that turned this car into a killer street machine that gets into fighting form via a modern high performance Chevy small block.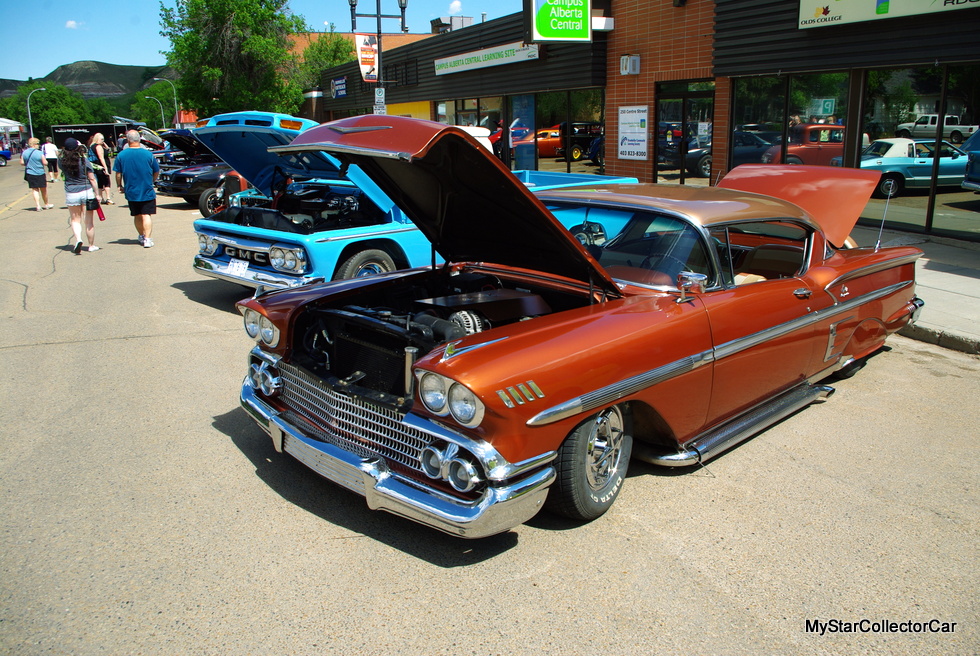 Our last guest star from Boogie in the Badlands was one of the finest custom 1950 Fords we at MSCC have ever encountered at a show. This shoe box was given a major facelift that turned the Ford into an absolutely stunning show-stopper.
Our readers will learn how a classic Ford legend was molded into a one-off custom legend in a future MyStarCollectorCar article.
Jim Sutherland
CLICK HERE to Like us on Facebook
CLICK HERE to Follow us on Twitter
CLICK HERE to Follow us on Pinterest
Please re-post this if you like this article.