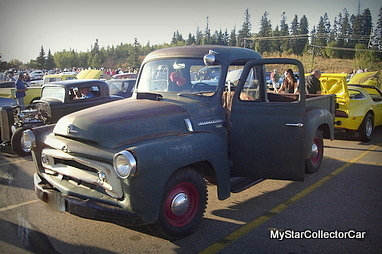 The roots of International Harvester are found in the agricultural equipment field as a pioneer in the evolution from horse-drawn farm equipment into the modern world of internal combustion farm equipment.
International Harvester also built light trucks from 1907 to 1975 and the trucks were often called Corn-binders because of their farm equipment roots with parent company IHC.
The International Harvester truck has enjoyed a loyal cult-like following for a long time and an appearance of a Corn-binder at any show will create a wave of interest.
We tracked down the owner of a 1956 International Harvester shortly after he and his truck arrived at a show last September.
Owner Brooks Jans was a colorful guy and probably the perfect guy to own a vintage Corn-binder. He has owned his IHC for about six years and enjoys every minute of time with his off-the-beaten path pickup truck.
The truck was priced right for Brooks and he was more than willing to become its latest owner when he got his opportunity.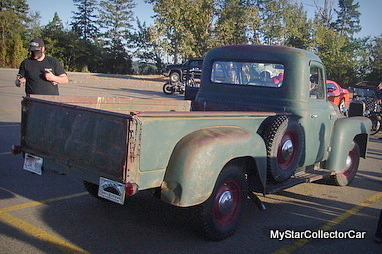 The truck came with an unusual option when Brooks found it: three sticks of dynamite and matches. Brooks did not know whether the explosives were part of a previous owner's plan to put the truck out of its misery, but he wanted to keep it on the road.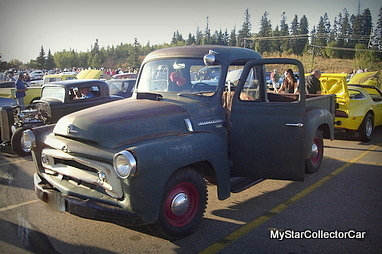 The truck is definitely not prettied-up and it retains its original straight six heart because Brooks keeps his investment on a "poor man's budget" in his words.
The outdoor faucet tap heads are a practical solution to window crank problems for the truck and demonstrate Brooks' budget-minded approach to his IHC.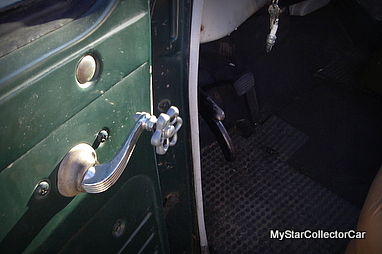 He drives it "as is" in his words and finds a cruising speed of 55 mph on the highway keeps the old girl happy. We use the feminine pronoun for the truck because Brooks refers to the truck as "she" or "her" when he discusses his beloved pickup.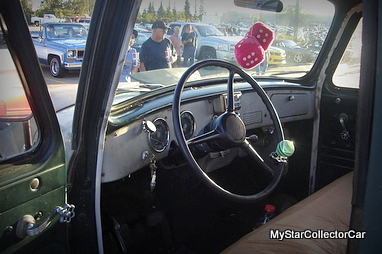 That's why, in his words he "drives her all over" and will continue to drive the truck anytime he has an opportunity to get behind the wheel of the IHC.
Brooks told us "most guys are more interested in the done-up stuff", but he is more interested in the actual driving experience. He has plans to change anything on the truck beyond his new tires which he purchased to make it roadworthy.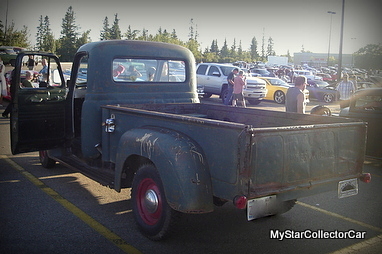 In fact Brooks believes his after-market bias ply tires are probably worth more than the truck in monetary terms, but it is clear that his truck has more of Mastercard value to him-in other words priceless.
Brooks does all of his own wrenching on the truck because he is also a Harley mechanic and the mechanical side of the equation is pretty easy for him.
A 1956 International Harvester with its original power-train and engineering is a computer-free zone, so Brooks is not intimidated by his vintage truck when it comes to working on it.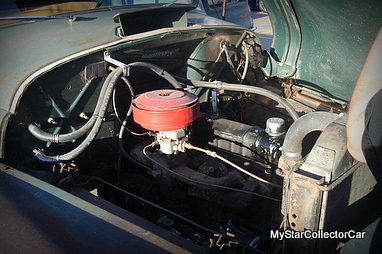 We enjoy any opportunity to connect with a vintage International Harvester pickup truck and this one was a dynamite story even without the explosives.
Jim Sutherland