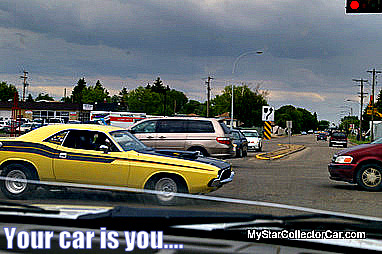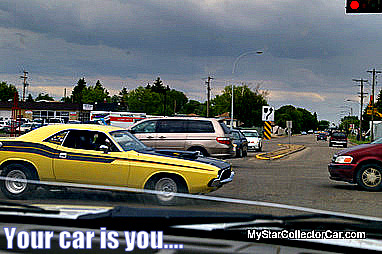 One of the signs of a great server in the bar business is his or her ability to remember a customer's beverage choice.
I worked with many great servers during my time in the bar business and the single common denominator with all of them was their ability to associate a person with their favorite beverage.
It is a transferable skill because I use that same method when I talk to car guys and girls about their beloved rides.
I will admit that it is easier to remember a hot car girl and almost forget about their car in some cases, but you get the general picture.
I attend a lot of car events simply because I believe that the only way to understand the culture is to actually hang out with them.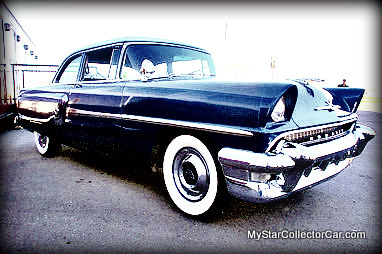 Consequently I start to associate the car guys with their cars and the owners become a part of a larger equation.
Occasionally I run into an owner in a non-car environment and I am puzzled until the person tells me about their ride. Then the light bulb goes on in my head and I remember the car, its back story in the owner's life and its most outstanding features.
For me the owners sometimes look completely different without their vehicles and I have to develop a mental picture of the occasion when I first encountered the proud owners and their wheels. I have already developed a pretty fair mental image of the car, but I might be a little hazy on the owner.
Initially, I always take a look at my photos of a vehicle before I write the story about the car or truck. My notes from an interview might be several months old and a visual look at the car inevitably adds an extra dimension to the story.
The variable in the mix are the owners. They are the unbreakable link between me and their vehicles, even if I sometimes forget them when I zero in on their cars. Essentially it is their story and their relationship with the vehicle that drives our story lines.
So, I apologize for my occasional bouts of amnesia when I encounter owners without their cars to use as a form of personal ID or four-wheeled name tag.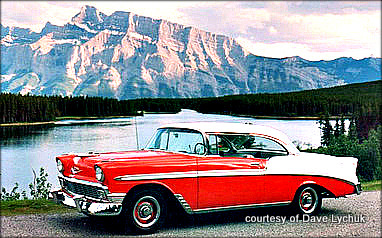 Sometimes things can get right out of hand when the owners simply become part of a car/person equation with names like Challenger Dave or '56 Chevy Dave to separate two car guys named Dave.
It happens in every car guy neighborhood.
Jim Sutherland
More stories at-https://www.mystarcollectorcar.com/