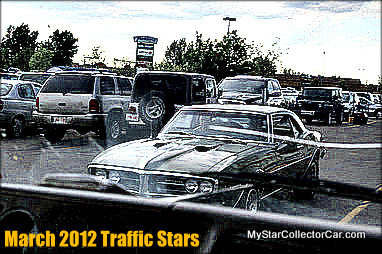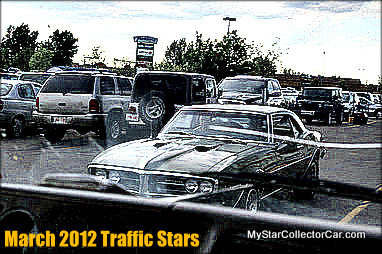 There's a brutal reality in today's automotive design-it's boring. Gone are the days when a 58 Impala looked like yesterday's news when the 59 models came out in the fall.
Those were heady days when designers were in their own space race with other designers. Who can forget when Pontiac went to vertical headlights or Buick Rivieras went to hideaway headlights?
If you let 5 years slide by in the 1950s before you upgraded your car that old 52 Ford looked like something Fred Flintstone would drive in 1957.
That's why these old cars and trucks are rolling art on the streets in 2012. There's no argument that today's cars are technologically superior and walking away from a severe crash is also more likely in new airbag equipped, crush zone cars.
The problem is that there's no soul to the new iron-that's why sightings like these are moments in time…frozen moments in time.
Here's a heartfelt thanks from mscc for the owners of these old rides-you are making life in 21st Century traffic so much easier to endure.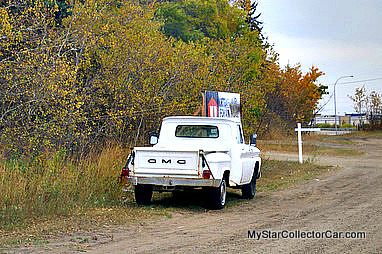 Follow us on Facebook-http://www.facebook.com/MyStarCollectorCar
Follow us on Twitter at- https://twitter.com/#!/MyStarCollecto1