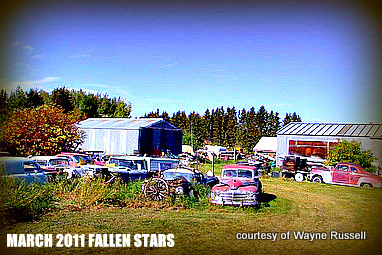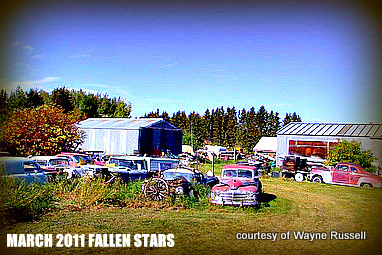 This is an endless loop statement at mscc but the reality is that rusty old iron is becoming extinct.
Gone are the days when every second farmer had a row of vintage cars and trucks because laws, scavengers and new owners wiped out these automotive treasure troves.
The urban car collections disappeared even faster when people started to not see the inner beauty in their neighbor's 57 Pontiac collection.
Collections are still out there in covert locations but the back alleys suddenly became a lot less interesting after those herds of 57 Pontiacs disappeared.
You might see them in less urban areas where the town is smaller than the average city neighborhood. You might see them in rural areas not heavily affected with a blight of acreages…but generally the clock keeps striking midnight for collections like this.
Here's look at a collection from a few short years ago. This is a typical Fallen Star roster because it truly reflects the enigmatic and very personal direction that most guys take when they assemble a group of retired cars and trucks.
Follow us on Facebook-http://www.facebook.com/MyStarCollectorCar
Follow us on Twitter at- https://twitter.com/#!/MyStarCollecto1