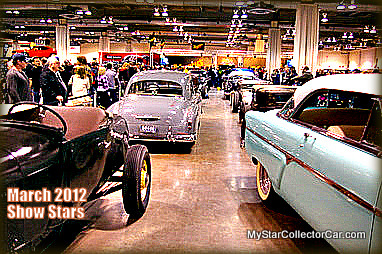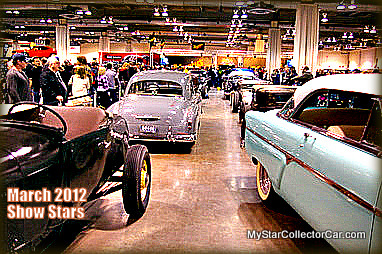 Car shows are pretty rare in the Northern latitudes when the calendar reads February. Shows like the World of Wheels in Calgary Alberta Canada beat the system because they combine the atmosphere of an outdoor show with the room temperature comfort of an indoor show.
The World of Wheels collection of old iron ran the spectrum from rat rod to show car consequently the cross section of spectators covered a wide demographic range.
They like to keep the show moving so throughout the afternoon there were constant announcements for various events. They were trying to convey a small town fair atmosphere at this show and clearly they were successful.
The show had a number of celebrities, both human and non-human, such as the Bigfoot monster truck and the legendary Chip Foose.
Like any show the real stars are the cars and trucks, so here are a few examples from the Calgary World of Wheels 2012.
Follow us on Facebook-http://www.facebook.com/MyStarCollectorCar
Follow us on Twitter at- https://twitter.com/#!/MyStarCollecto1