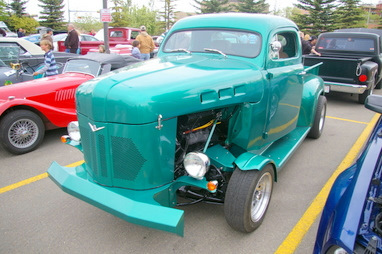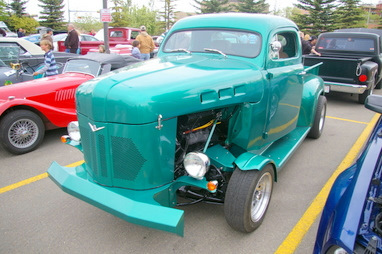 Leo Heidt is one of those guys who is very handy with the tools.
He also is very familiar with a welder because that was his job for a long time.
'Leo also knows how to put pieces together that normally don't belong together, so his 1952 Ford pickup has a few new components that didn't come off the Ford truck assembly line.'
Leo's Ford has a new heart courtesy of an old retired ambulance that was headed directly to the graveyard.
This Ford hauler now has a giant resurrected 455 Oldsmobile ticker to get from point A to point B in a hurry.
The General also provided a donor for the entire steering system and front end components in the form of a 1987 Chevy truck assembly which became another dead donor destined to breathe new life into Leo's Franken-ford truck.
The Blue Oval boys also played a role in Leo's project because his truck has front seats ripped out of a donor Taurus.
Leo's Ford truck and Dr. Frankenstein's monster share one characteristic: One looks vaguely like its origins as a truck and the other looks vaguely like its origins as a human being. Neither look like anything that you want to get angry in the dead of night.
Dr. Frankenstein had to rely heavily on available corpses and an unsteady supply of electricity to finish his project and that probably cost him time. Leo took only 3 months to complete his Franken-Ford because he had a great game plan, strong welding and mechanical talents, and a much bigger donor pool than his mad scientist counterpart.
The final result is a decidedly happier ending for the Franken-ford and its creator, Leo Heidt.
Jim Sutherland @mystarcollectorcar.com
Look for more MSCC truck stories here – https://mystarcollectorcar.com/category/trucks/