Be honest—New Year's resolutions are broken faster than a promise from a politician, but you're still going to make them because there's a slight chance you'll keep one.
The first one isn't earth shaking but it's still on my list. I'd like to see a Studebaker Wagonaire station wagon with a rectractable sliding roof at a show in 2023.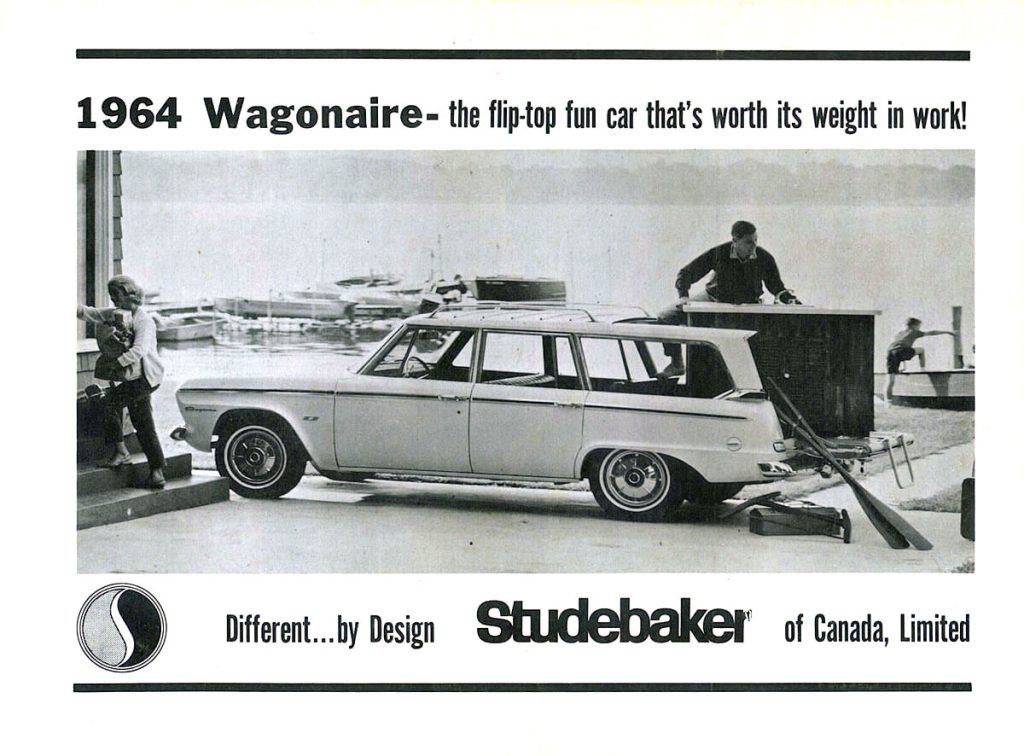 I know the sliding roof was designed for cargo, but 10-year-old me thought kids who rode in a wagon with a sliding roof were more privileged than the kids who got a trip to Disneyland at Easter break. I didn't realize at the time how 10-year-old kids never thought about rain, dust, exhaust fumes and winds that could suck a kid out faster than the tornado in the movie 'Twister'. So much for station wagon privilege.
The second thing I'd like to see in 2023 are more fin cars at car shows. I know they're not on everybody's radar, but Exner era Mopars add cool to a car show—they're like reclusive rock stars.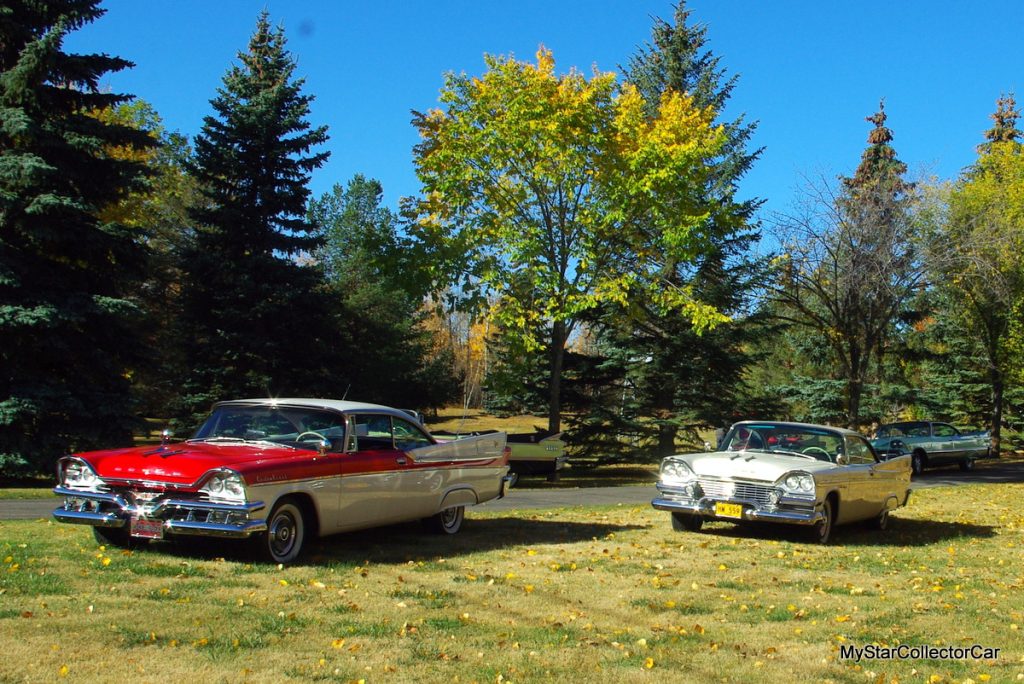 If I see a fin car at a car show, I head there at light speed—they are like quicksand to me because they suck me in every time.
The third thing I'd like to see are more survivor cars. I don't expect to see a 5000-mile Vette or a '71 Hemicuda that hasn't seen daylight since Nixon found out where the Watergate Hotel was–but I would like to see more cars (or trucks) that fall into true survivor status.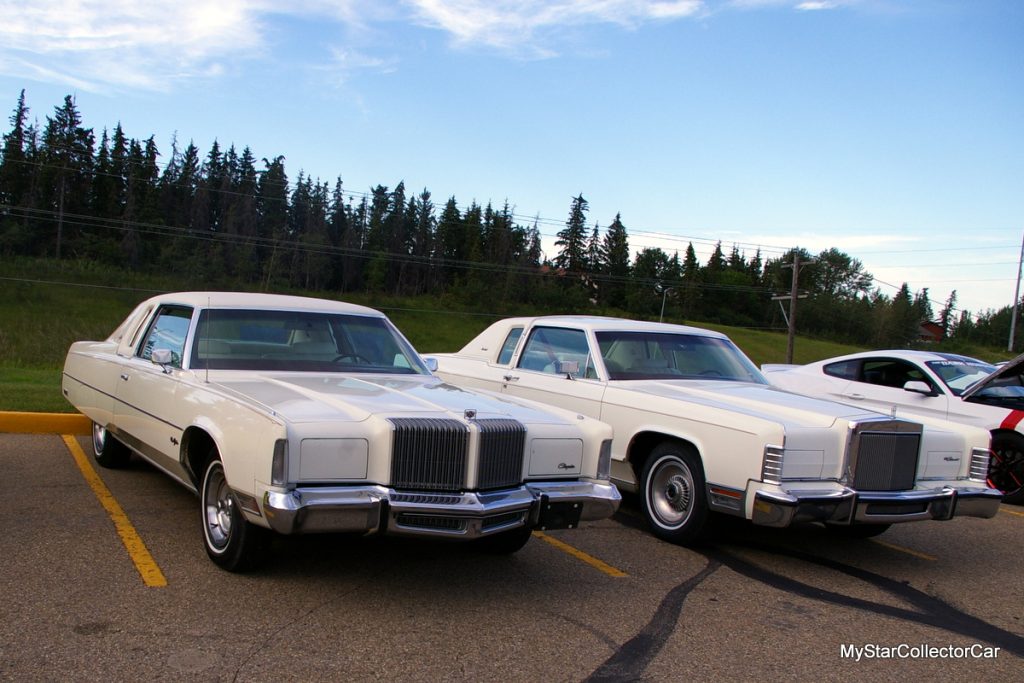 It might be Grandpa's trusty old Lincoln or a recently discovered GTO, but there's something about a piece of undisturbed automotive history that makes a good car show a great car show. The history is on display and the typical owner knows everything about it—this really appeals to my lazy side because those are stories that write themselves.
The fourth thing I'd like to see at car shows are more kids. I like their reactions to cars like a 50s era Ford panel because a 50s era Ford panle is so far removed from a kid's SUV world, it looks like it arrived from Mars.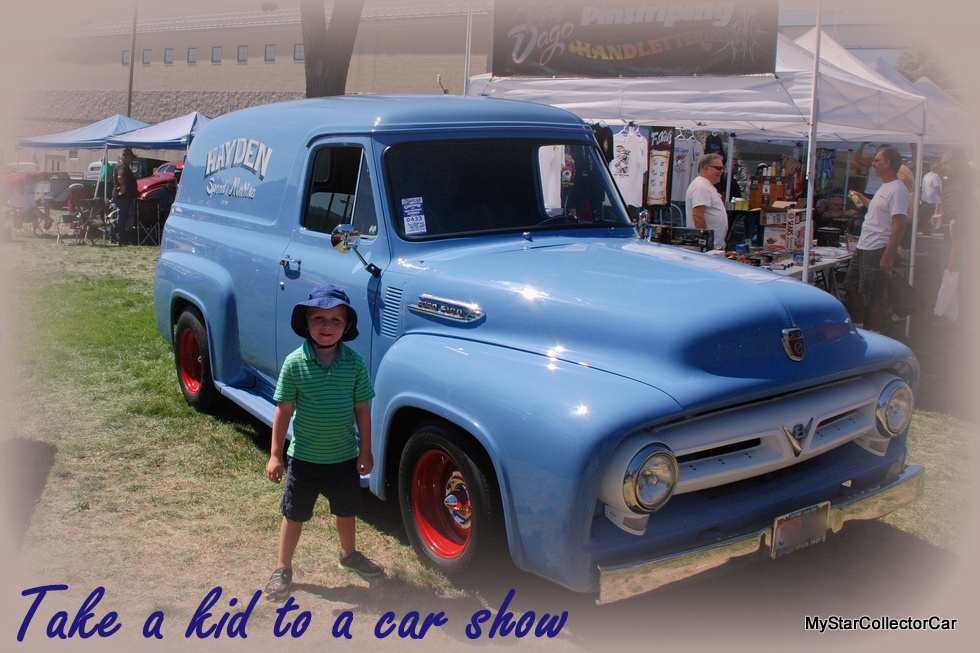 That Ford panel may be the car that draws a kid in to become a hardcore car guy or girl. There are worse things than learning how to breathe life into an old car, so if you're a parent—or grandparent get your kid to a car show. It's a hands-on, positive world—that's pretty rare in the 21st Century.
The last thing I'd like to see in 2023 is good weather. I'm selfish because I like blue skies, but I'm really talking about the organizers, because they nail down a day (or weekend) a year in advance, and after that, they're at the mercy of the weather gods.
Everything they plan is based on good weather, so organizers gamble every year. If the sun doesn't shine, they lose their audience, participants, and local business–so charities take a big hit.
By: Jerry Sutherland
Jerry Sutherland is a veteran automotive writer with a primary focus on the collector car hobby. His work has been published in many outlets and publications, including the National Post, Calgary Herald, Edmonton Journal, Ottawa Citizen, Montreal Gazette, Saskatoon StarPhoenix, Regina Leader-Post, Vancouver Sun and The Truth About Cars. He is also a regular contributor to Auto Roundup Publications.
Please re-post this if you like this article.