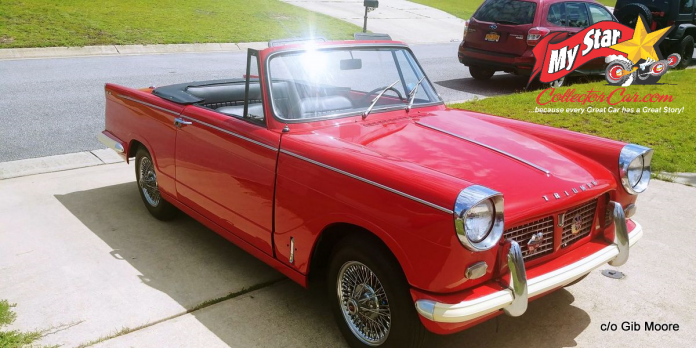 Car guy karma is something you'll never see in a tech book, but it does exist.
In this case, a good deed was definitely rewarded.
Gib Moore had just finished selling his 1978 MGB to the daughter of a man who used to own it. It was his last car and his daughter tracked down the car and Gib – even though he loved the MGB – knew she was the rightful owner.The MGB was the subject of a September, 2020 MyStarCollectorCar owner's story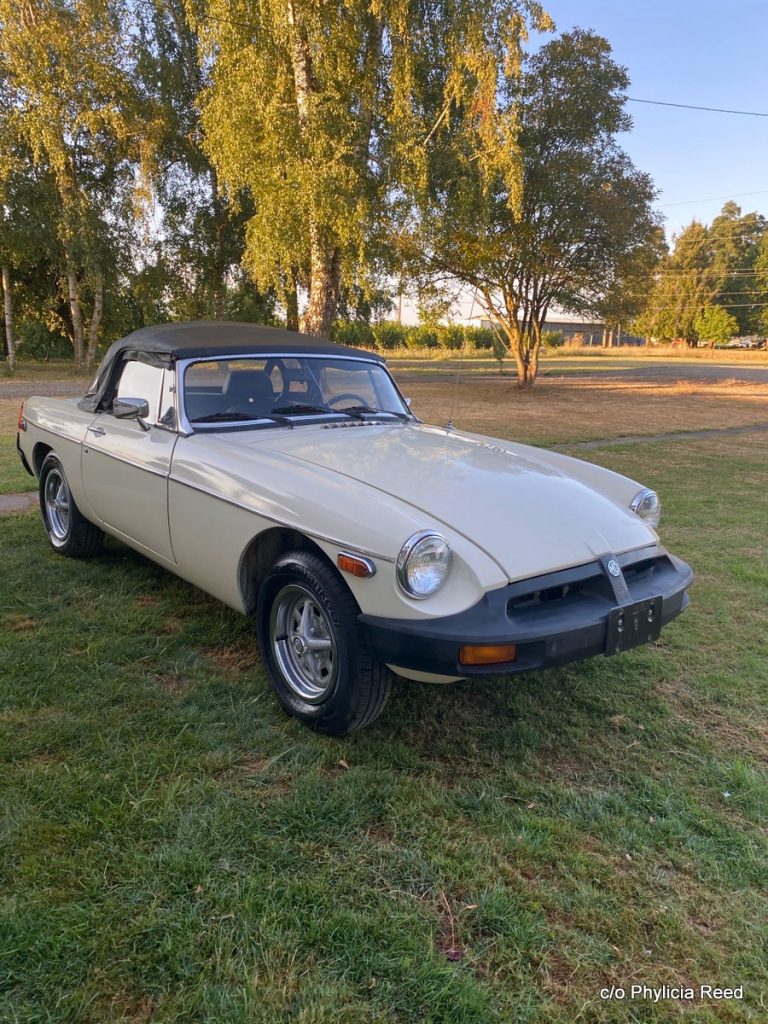 Karma paid a visit and now Gib became the proud new owner of a 1962 Triumph Herald convertible shortly after the MGB left his garage. The story began almost 50 years ago, as Gib explained: "The first car I ever owned was a red 1962 Triumph Herald Convertible exactly like the one I just purchased (except the new one has wire wheels). Bought it in 1971 when I was 16 years old and paid $250.00 for it".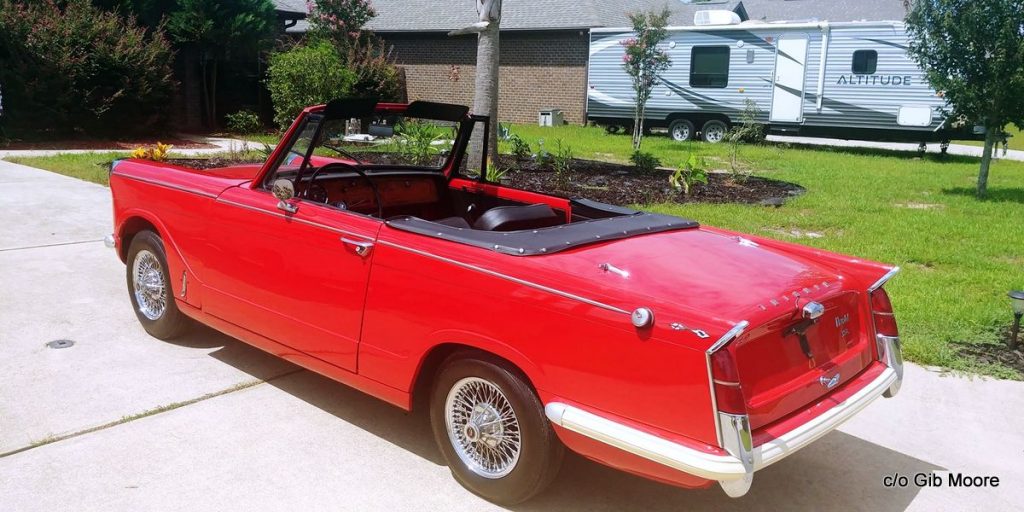 There should have been a happily-ever-after ending to this story, but fate stepped in when the Herald met a bigger car: "Its untimely end was a head on with a 1967 Oldsmobile Toronado. I was pulling out of a Chicago alley while the Olds pulled in, hitting me head on at about 20 mph causing severe damage to the bonnet of my Herald. This happened in early winter of 1972".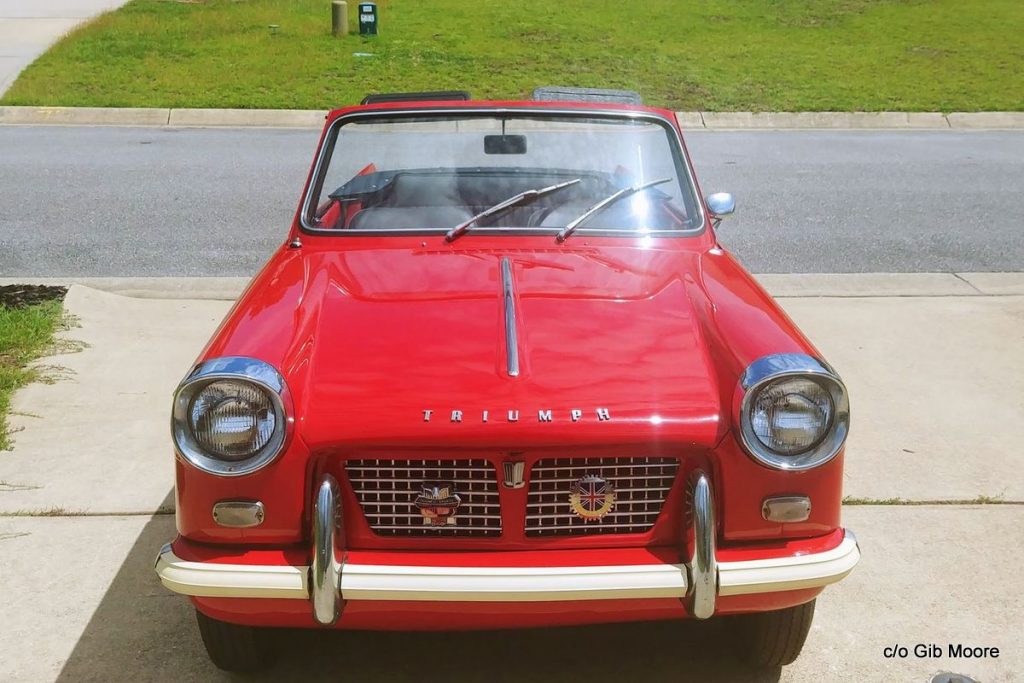 Gib admitted the loss of his first car was traumatic, so he started a search: "Yes it meant a lot to me. I tried to find my old one, but lost all of the paperwork over the years and couldn't find it. So my search for another started around 20 years and intensified around 7 years ago. I gave up and found my MGB".
The MGB changed the game: "After I got the MGB I stopped looking. I sold my MGB to Phylicia (that's a better story). The transporter had just pulled away from my house with her MGB and I went inside to go online and found this 1962 Triumph Herald right away. He had just listed the car a few hours before. I saw it and contacted him immediately and bought it".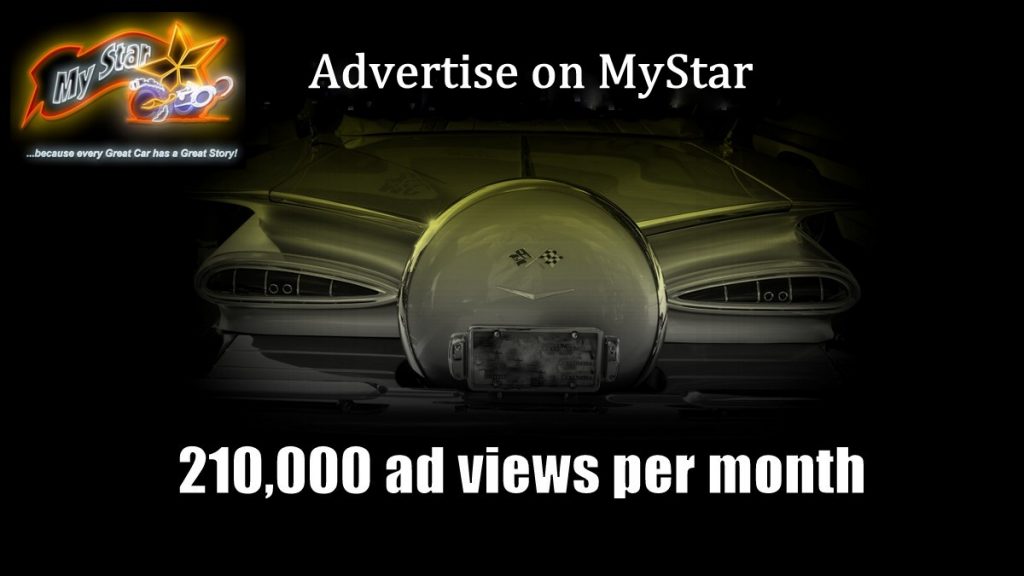 This Herald checked off all the boxes for Gib: "Yes… Exactly like my first one other than the wire wheels. (The previous owner is going to ship me the original hub caps) He was happy that I bought it as he had it for over 44 years".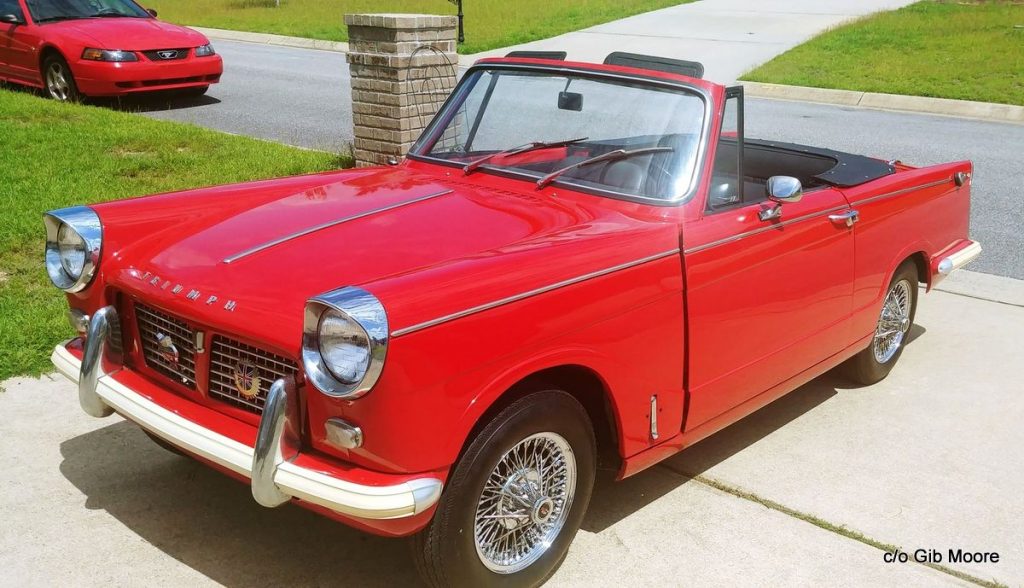 Gib was happy with his Herald: "It is in extremely nice shape. Mechanically sound. The interior and body are in great shape. Couple little things I need to do like inside door handle on driver's side is broken, I have a pin missing on driver's side trunk latch, parking brake needs work, and gas gauge doesn't appear to be working(will find out when I fill it up)".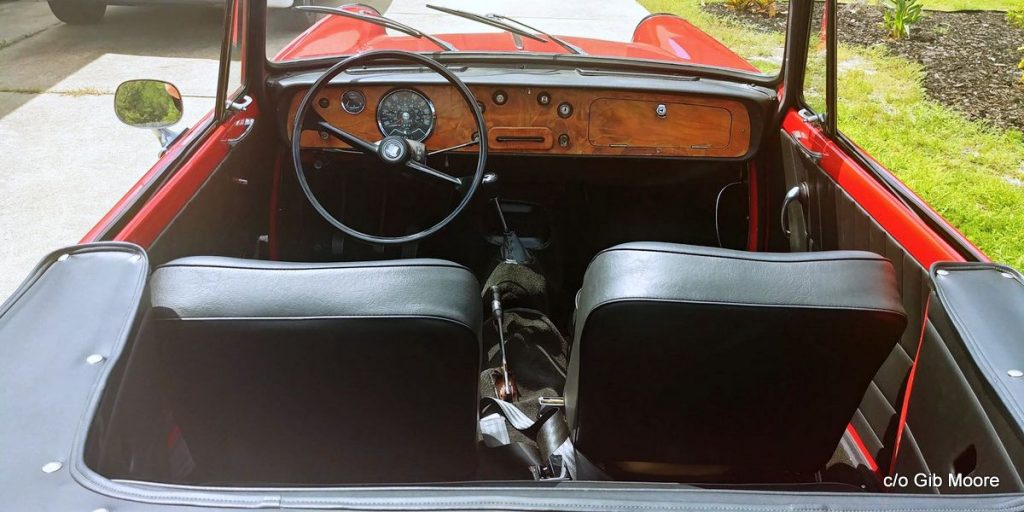 He has a simple plan for any changes to his Triumph Herald (2.0 version): "Not at this time as it is very original and I want to keep it that way". He has a simpler plan for the car's future on the road: "Will probably drive it at least a couple days a week and to car shows once there are shows again".
Is car guy karma real? Gib answered that question: "It feels great. First thing I did this morning was go out and start it( started right up). When I got home tonight and opened the garage and I saw it sitting there, I must admit I got choked up and had the biggest smile.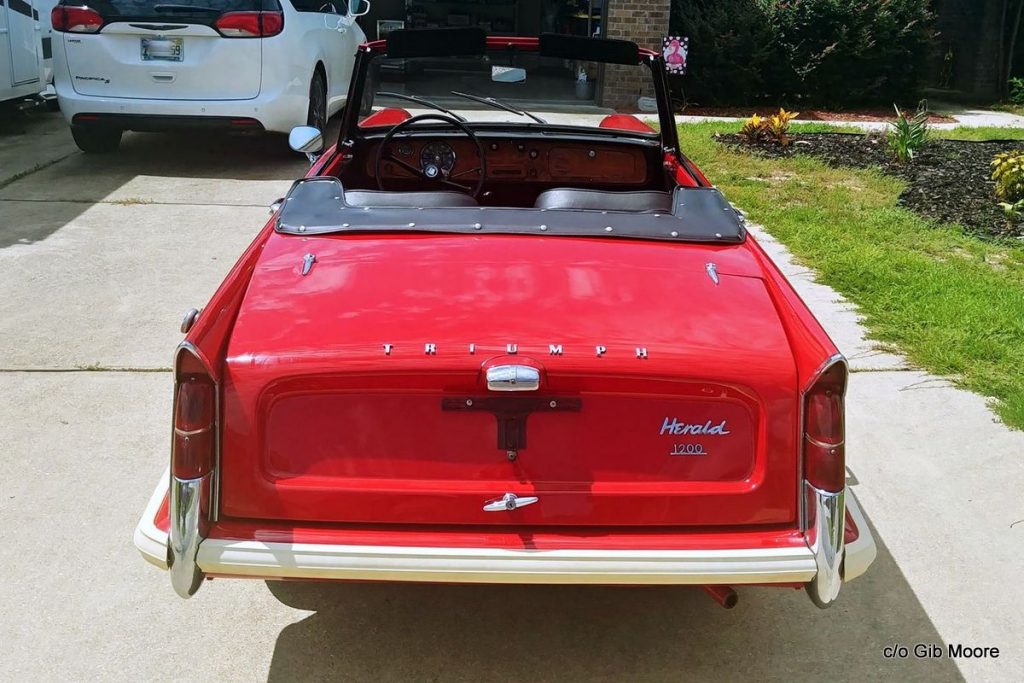 It's been 49 years since I had one and I couldn't be happier.

GIB MOORE
By: Jerry Sutherland
Jerry Sutherland is a veteran automotive writer with a primary focus on the collector car hobby. His work has been published in many outlets and publications, including the National Post, Calgary Herald, Edmonton Journal, Ottawa Citizen, Montreal Gazette, Saskatoon StarPhoenix, Regina Leader-Post, Vancouver Sun and The Truth About Cars. He is also a regular contributor to Auto Roundup Publications.
Please re-post this if you like this article.