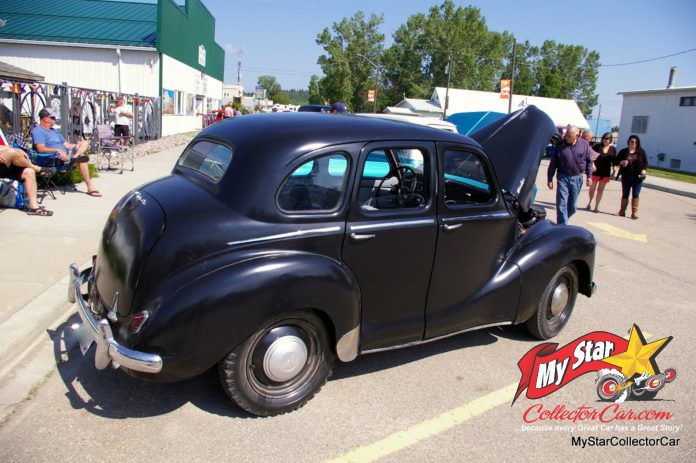 John Haynes is familiar with the Austin Devon because his first vehicle was an Austin Devon.
The big boys from Detroit were not interested in small cars at the time, so compact vehicles like the Austin and Beetle were imported to fill the void in customer demand for little cars, even though diminutive cars were still a niche market in North America.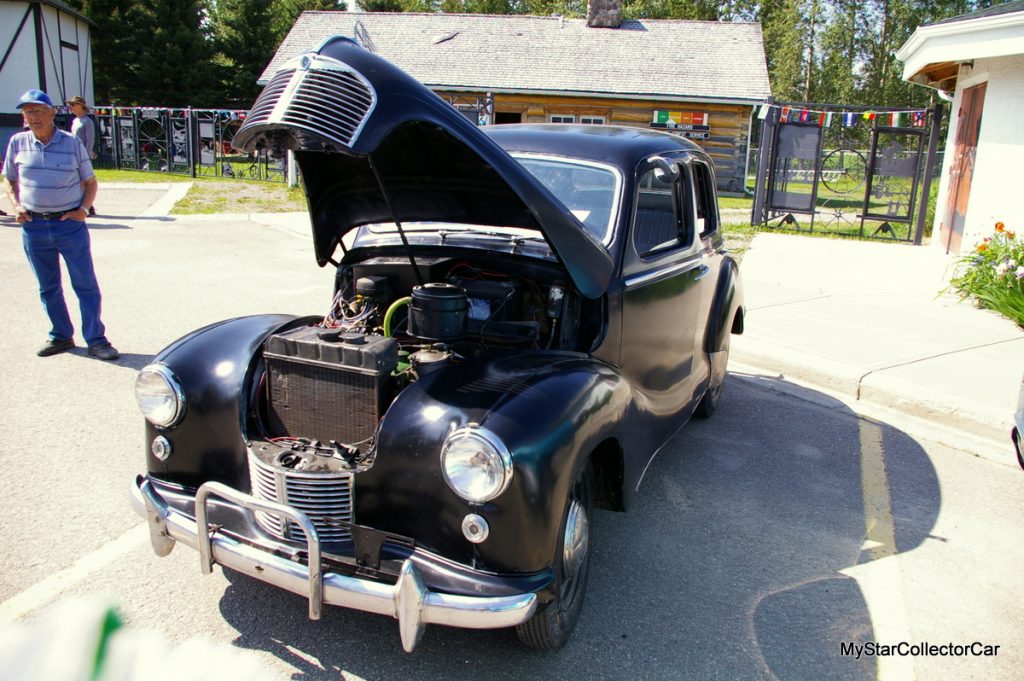 Austin Devons were urban vehicles designed to fit into small places and get excellent gas mileage due to their small size and even smaller horsepower numbers.
The tiny 4-cylinder engine in an Austin Devon resembled a lawn mower engine and only corralled about 40 horses, but these cars were never built to compete at the Indy 500, nor were they manufactured to lead a pack on an open highway.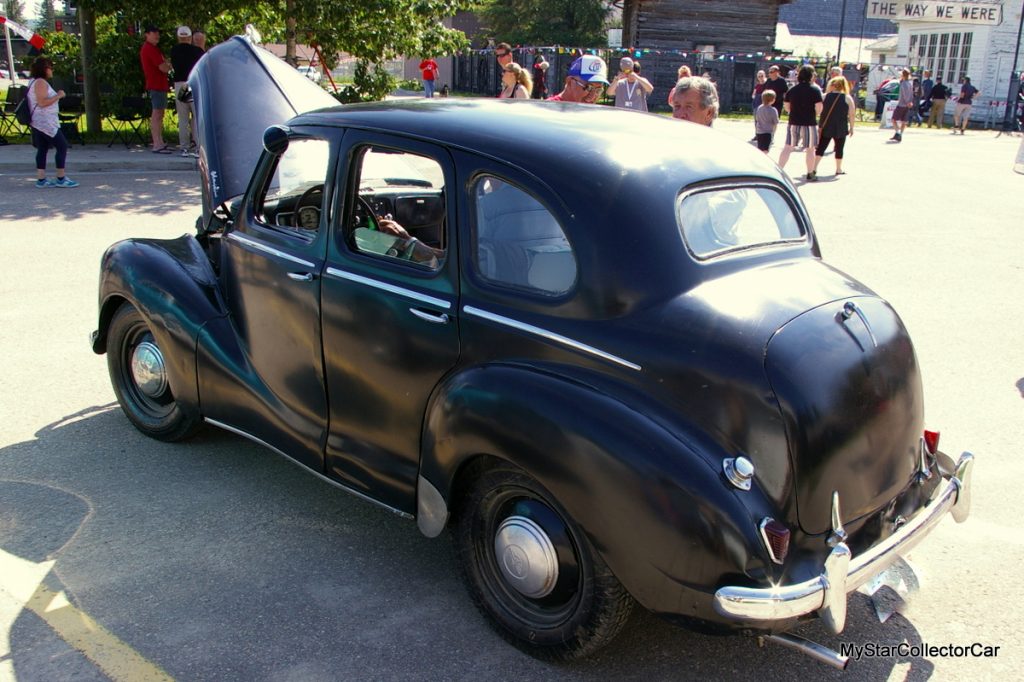 Instead, their primary purpose in North America was to fit into tight parking spaces in an urban environment and provide decent city MPG figures because of their small size.
John's 1950 Austin Devon (4 doors instead of the two-door Dorset model) sedan is owned by a guy who wanted to take a leisurely trip down memory lane in a replacement Austin that closely resembled the first Austin purchased by John 69 years ago when he was a teenager.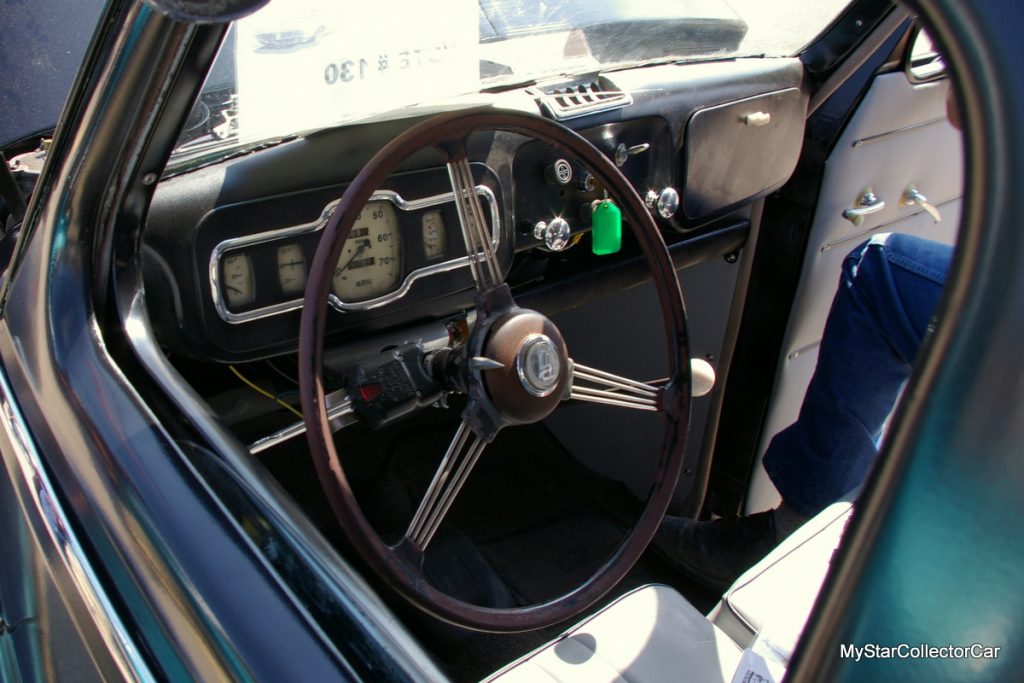 John told MyStarCollectorCar "I had no money and needed good gas mileage when I was a kid", so his first Austin Devon answered the bell in a big way for him.
John discovered his current Austin about 3 years ago and decided to rescue the 71-year-old sedan from the bush, along with a few other abandoned vehicles. John was confident he could breathe life back into the forlorn little car after his long career as a farmer, a profession that requires solid mechanical skills to be successful in that field.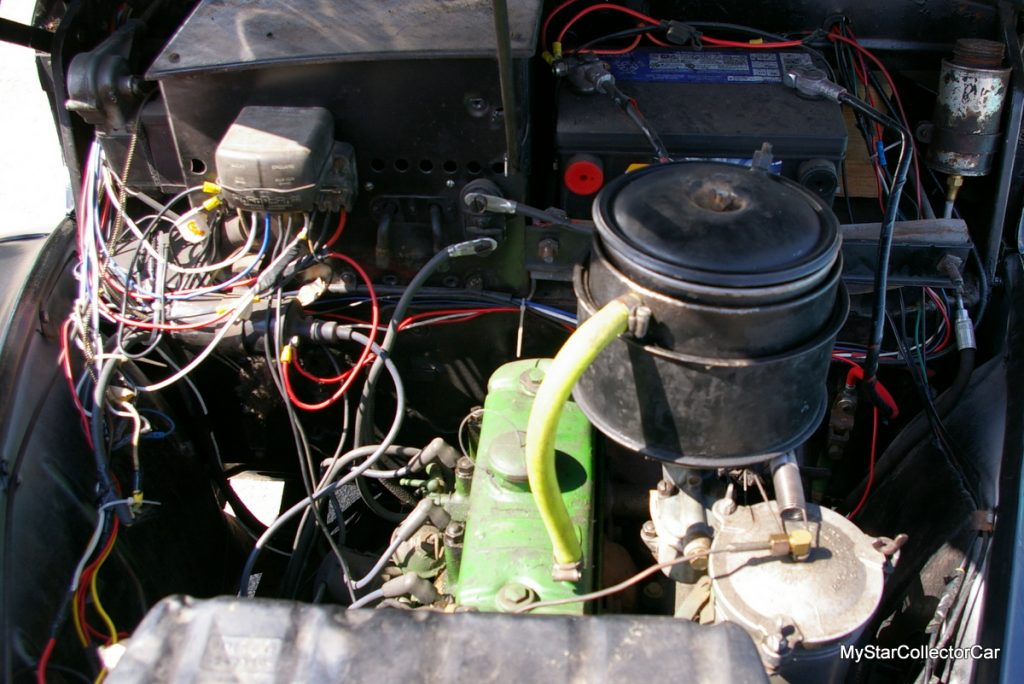 The '50 Austin had been off the road for a long time and had a seized engine, so John removed its cylinder head and poured a diesel fuel concoction into the piston chambers to loosen the engine. He was patient and waited for enough time to pass before he pounded the engine's pistons with a wood block to free them in the block.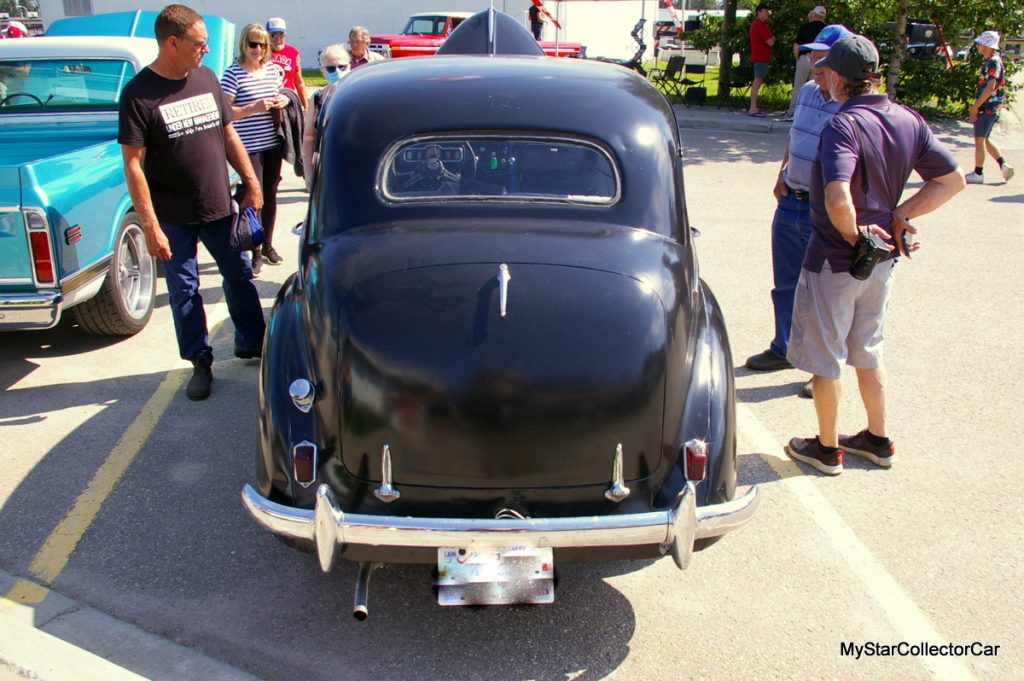 Mission accomplished because John was able to get the engine to turn and eventually got it running very smoothly with no need for a rebuild. He turned his attention to the brakes on his Austin. He was able to repair its unusual rear mechanical/front hydraulic brake system, even though it is a complicated hybrid that uses old school (mechanical) and new school (hydraulic) brake technology in the same vehicle.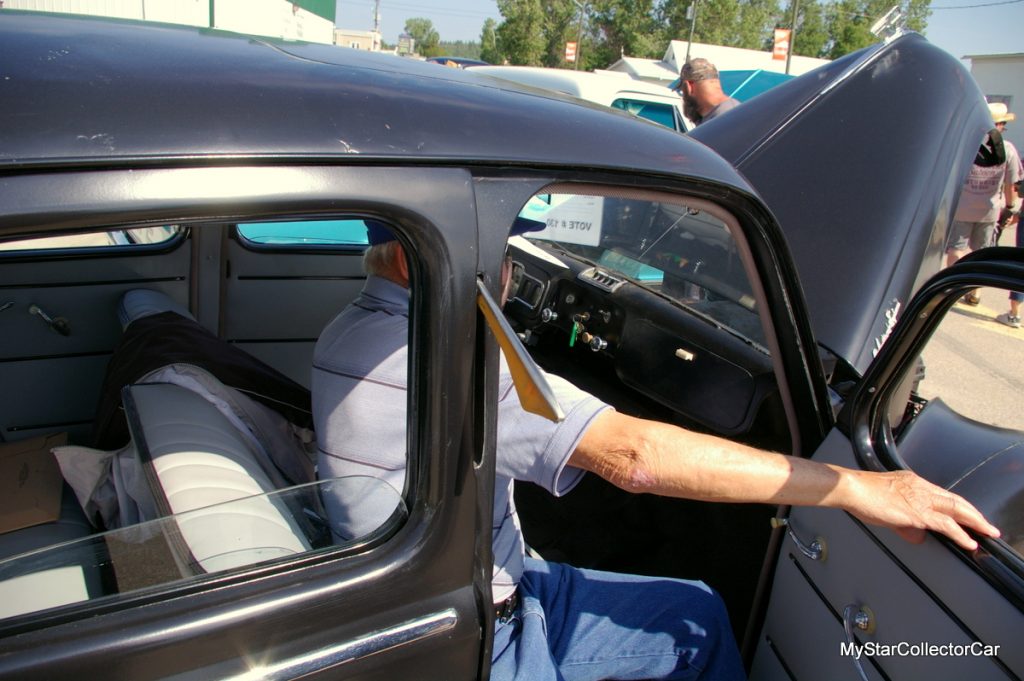 John was able to get the unpredictable Lucas electrical system in working order, including its unique semaphore signal arms that pop out of the Austin's B pillars when he flicks the turn signal switch.
1950 Austin Devon sedans even had electric wipers, a feature not common on domestic cars built during the early Fifties- and they work on John's car.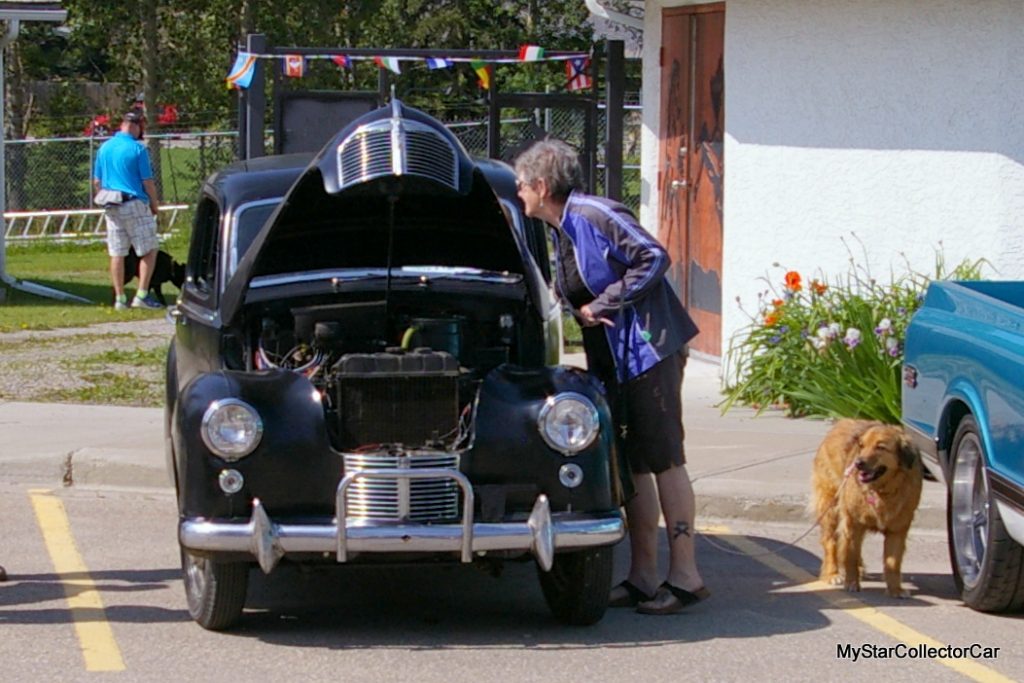 John is a hands-on car guy, but he did get a local upholsterer to tackle the '50 Austin's interior. However, John was directly involved in every other aspect of his Austin's resurrection and paid close attention to its originality during the process.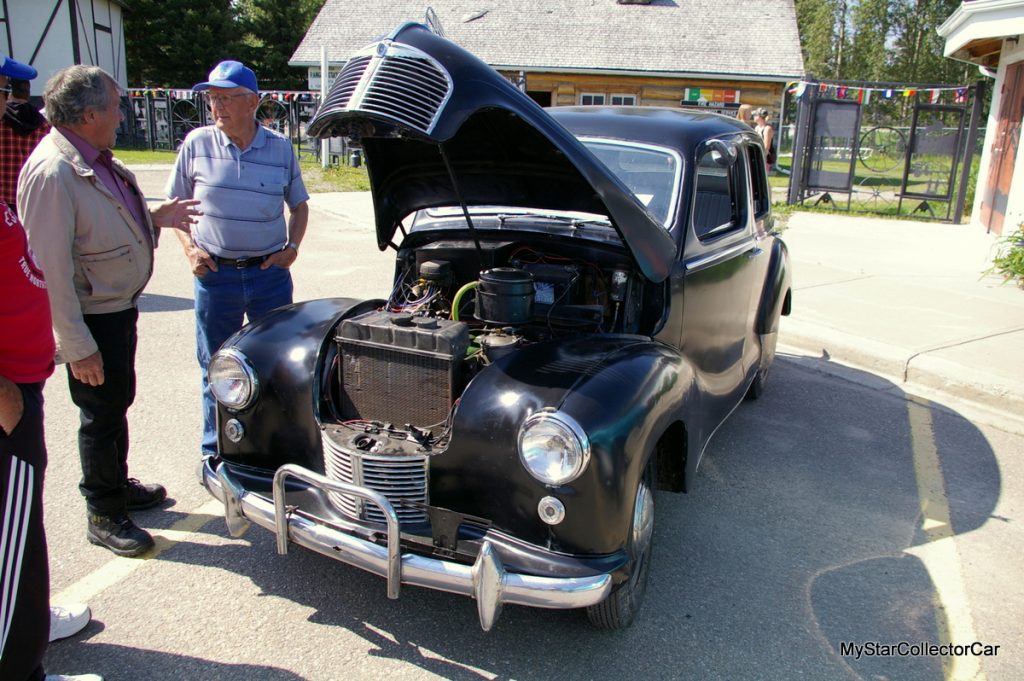 BY: Jim Sutherland
Jim Sutherland is a veteran automotive writer whose work has been published by many major print and online publications. The list includes Calgary Herald, The Truth About Cars, Red Deer Advocate, RPM Magazine, Edmonton Journal, Montreal Gazette, Windsor Star, Vancouver Province, and Post Media Wheels Section.