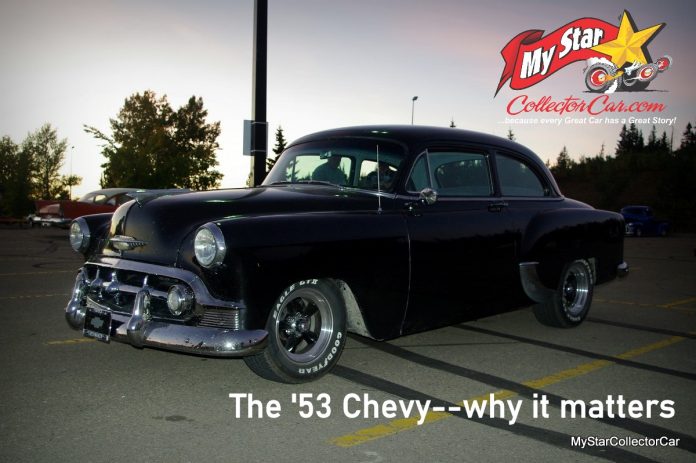 1953 was a watershed year for several reasons, including cessation of open hostilities between North and South Korea, the introduction of the first Corvette-and the first Playboy magazine…the one with Marilyn Munroe on its cover.
The 1953 Chevrolet was not on the front pages of history from 70 years ago, but the car was on the radar of buyers because over 1.3 million Chevys were sold that year.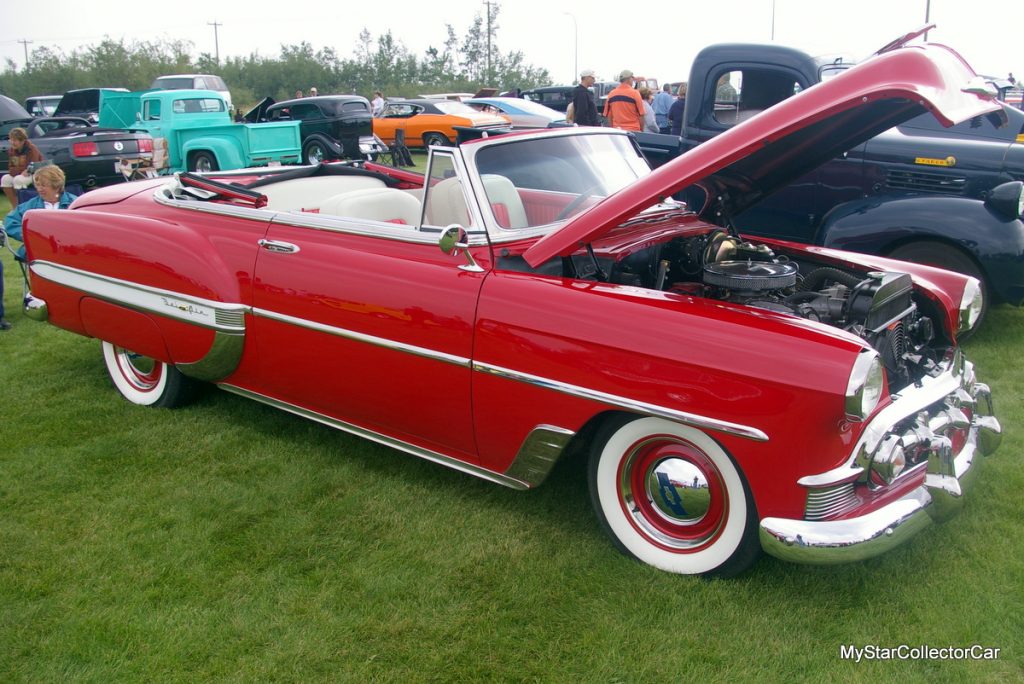 Nevertheless, we at MyStarCollectorCar believe the '53 Chevy is a remarkable car that should have climbed out of the shadows a long time ago because it was a significant transitional car built during the early days of post-war domestic car manufacturing when design changes were in the slow mix at the Big Three. Or maybe because we just think the 1953 Chevy is a cool car.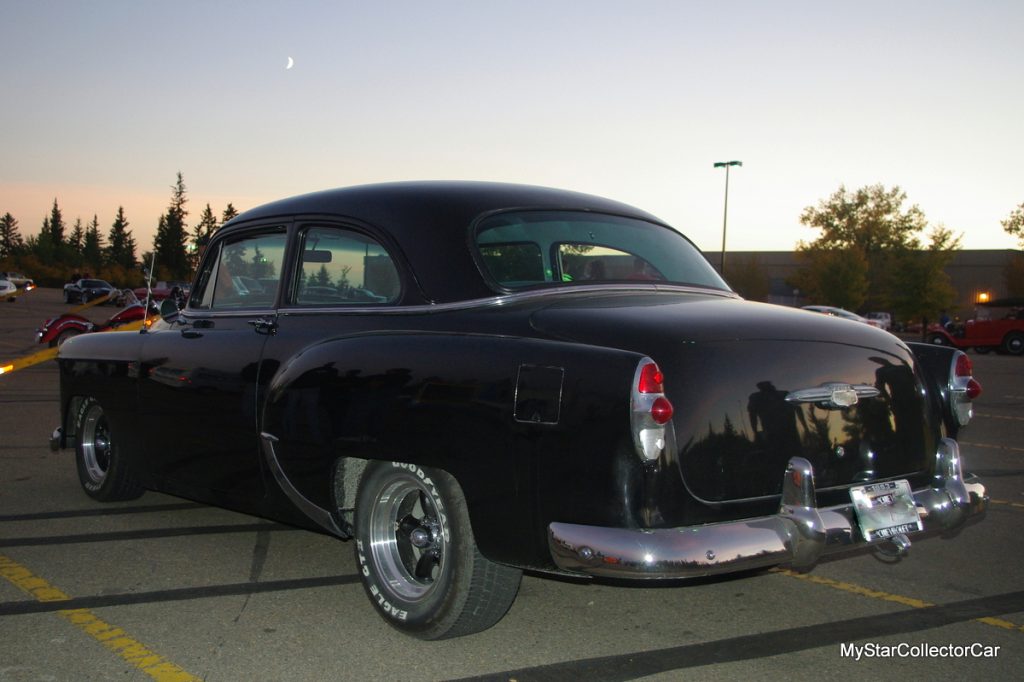 Design changes for post war Chevys began with the introduction of the 1949 models when the newer editions cars became sleeker and less bulgy than the 1948 editions, cars that were simply a carryover of the 1940 Chevy style. It took several years for domestic car builders to unshackle themselves from the World War Two effort, so new car designs were not on the table until the late 1940s.
However, the uniqueness of Chevy's first new post-war design in 1949 started to get stale by 1953, so GM gave their flagship car a facelift that separated its design from its 1952 predecessor. The result was a subtle change that clearly identified the '53 Chevy as a brand-new style of car but retained enough of the earlier Chevy style to show off its Bowtie automotive heritage.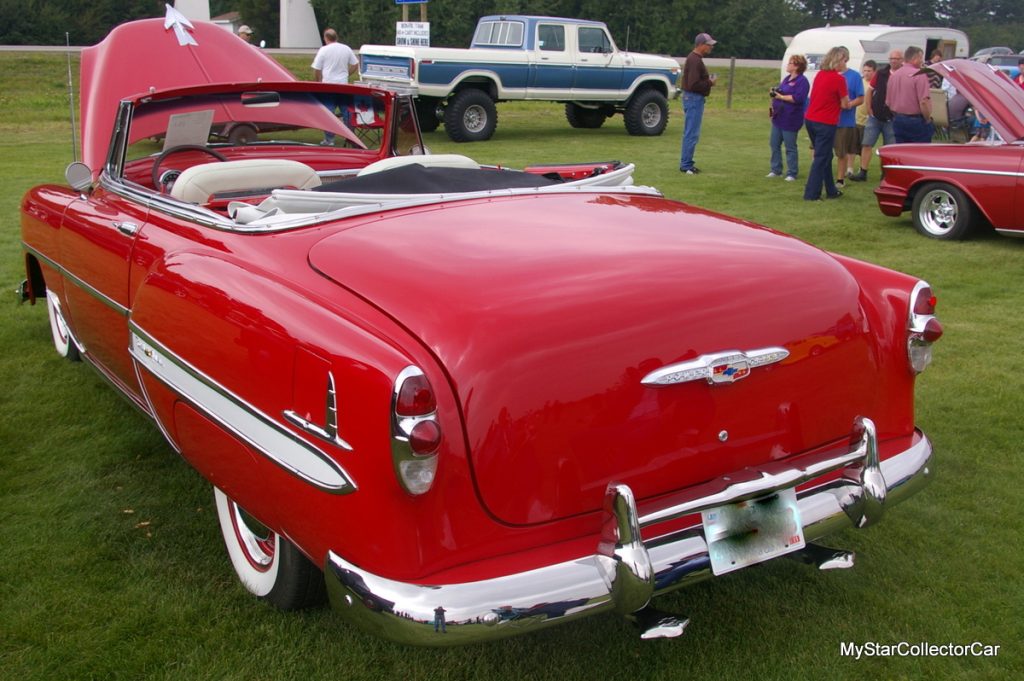 The '53 Chevy was their first model to have a wraparound windshield that offered more visibility and a more streamlined look to the car. The 1953 Chevy had sweeping rear fenders were sculpted into the car's overall design and welded to the body, while its taillights rode higher on the very subtle tailfins on the car.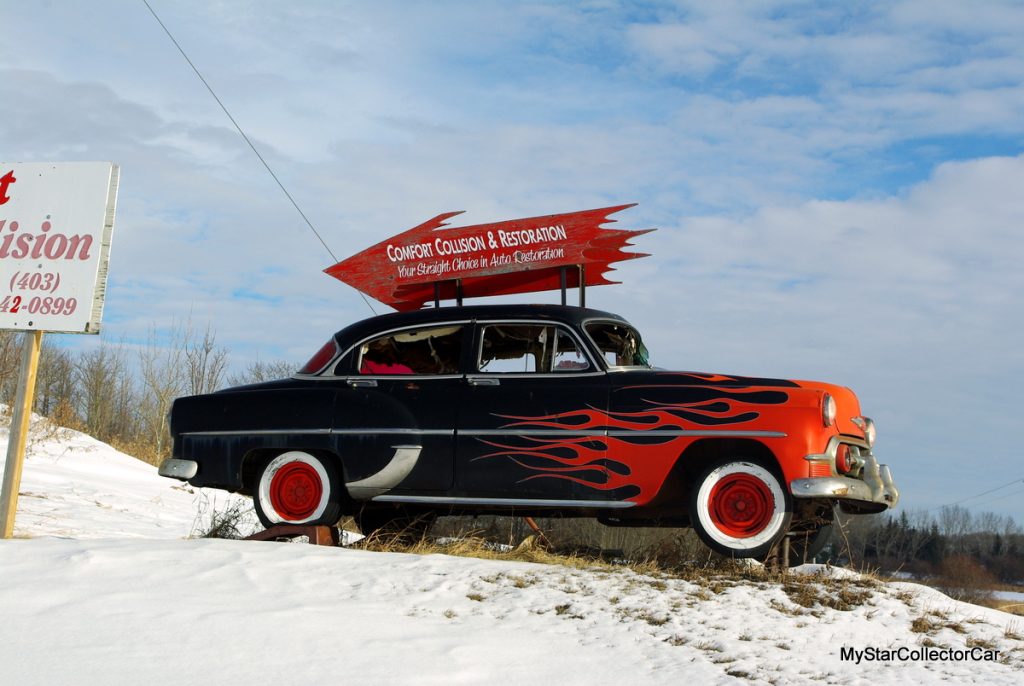 The car's new design offered more storage space because of the taller trunk lid that was part of the '53 Chevy's overall squarer design compared to the rounder lines of its predecessor.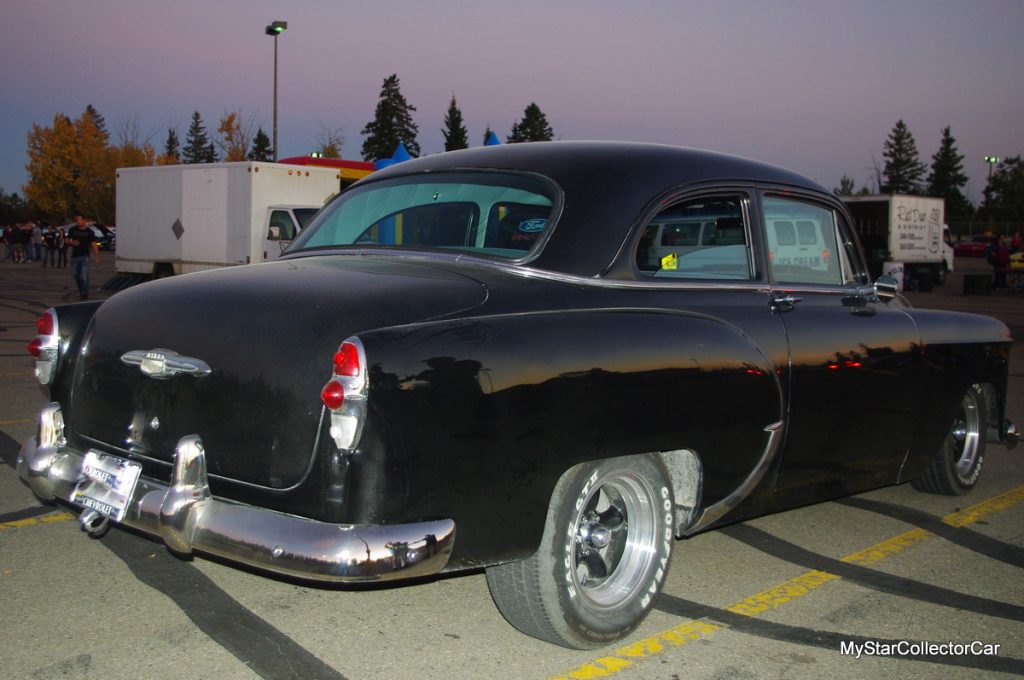 In fact, it could be reasonably argued the 1953 Chevy's design set the table for its famous Tri-Five descendants if one considers the car's squarer design and fledgling tailfins, two design features that grew into the signature look for the 1955-57 Chevys.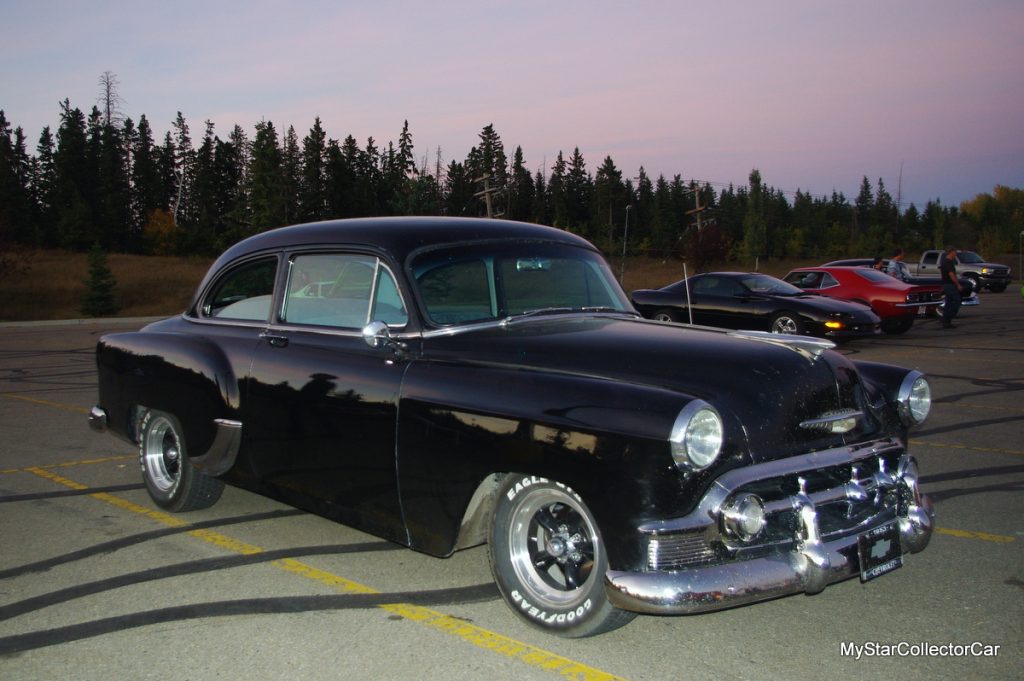 Therefore, a case could be made for the 1953 Chevy as a bridge between its early 1950s versions and the famous Tri-Five models that blazed their own trail during the early days of the Elvis era.
BY: Jim Sutherland
Jim Sutherland is a veteran automotive writer whose work has been published by many major print and online publications. The list includes Calgary Herald, The Truth About Cars, Red Deer Advocate, RPM Magazine, Edmonton Journal, Montreal Gazette, Windsor Star, Vancouver Province, and Post Media Wheels Section.