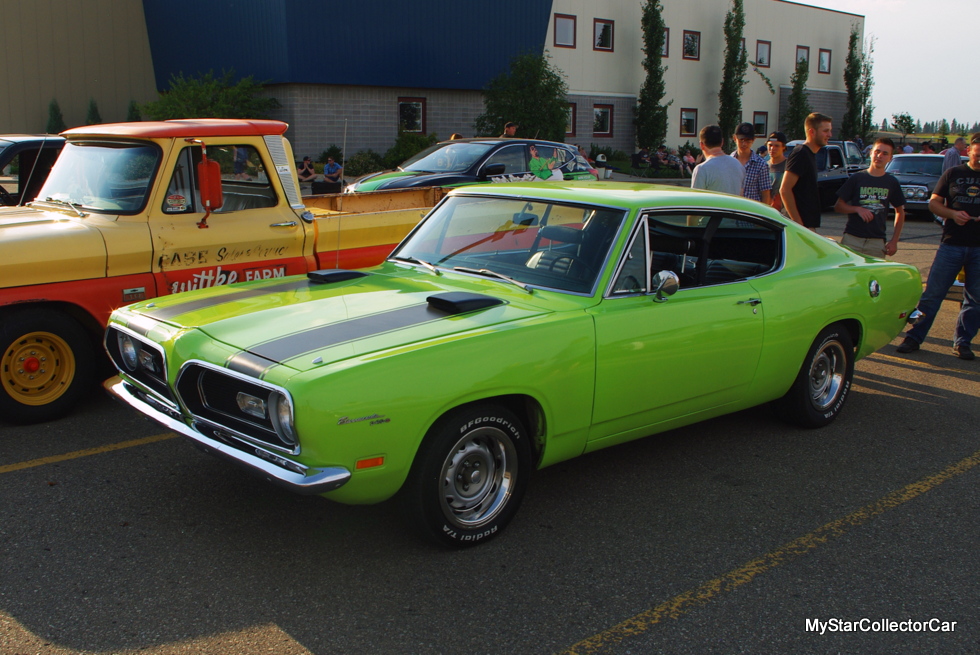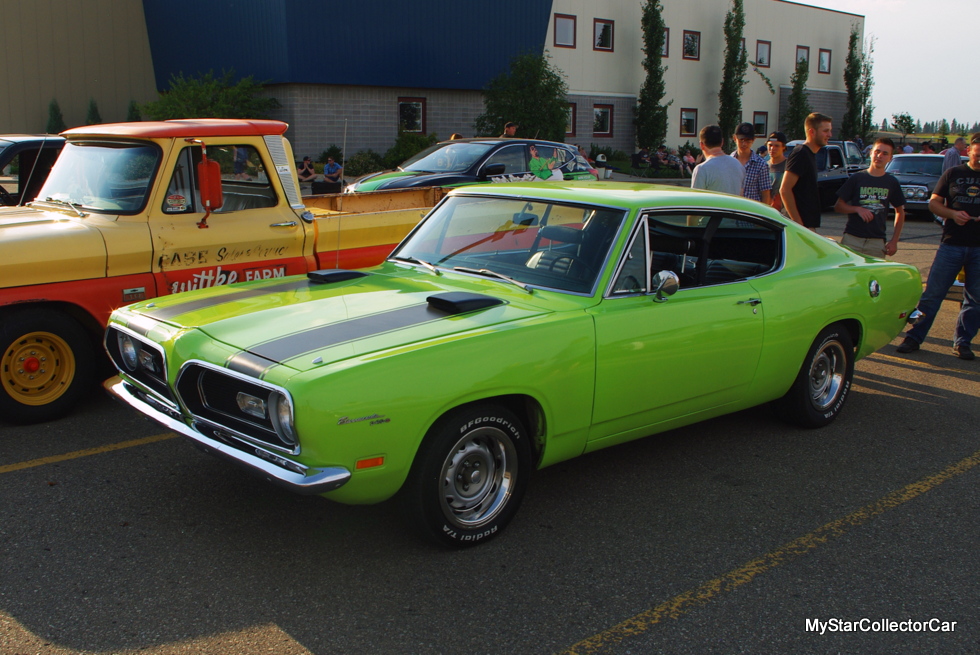 The father-son car project is one of the easiest stories to write.
The learning process is a huge factor because a car project will teach skills you won't find on a video game but another big lesson is how much hard work is required for every goal in life.
This 1969 Formula S Barracuda is a great example of the father-son car project dynamic.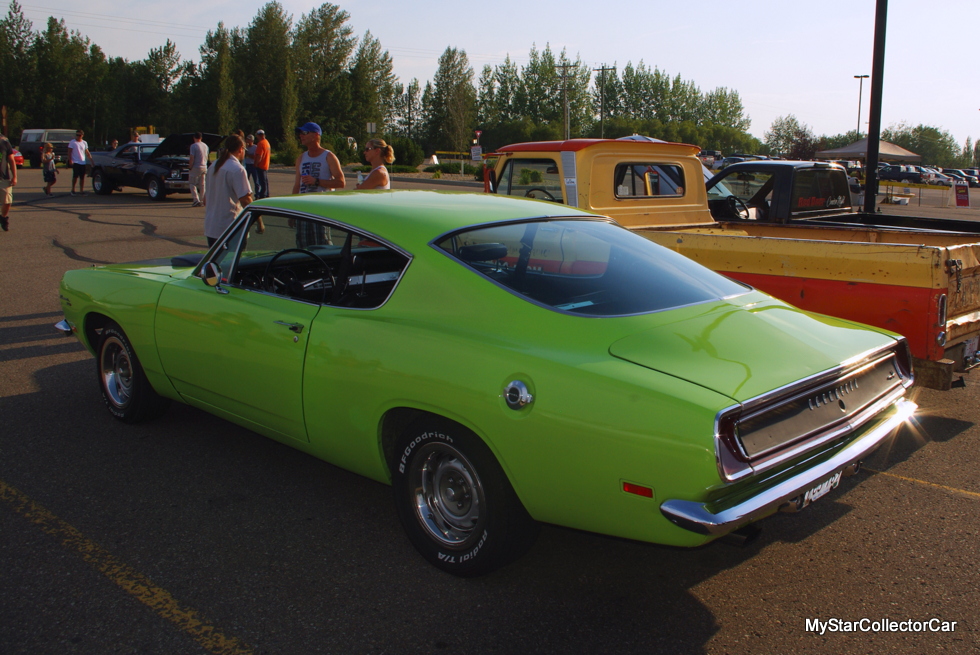 There's a major family connection to these '69 Barracudas beyond the father-son link. Todd Irving owned his aunt's '69 notchback Barracuda long before he found  this fastback for his son Chase.

Todd admitted he "trashed his aunt's car" in high school but he still has the notch back Barracuda—it was going to be the original project but it "was too far gone" to be feasible. Todd found a better candidate.

Todd and Chase are the proud co-conspirators on this classic Mopar and they definitely have a game plan so they started turning wrenches. The car came with a 273 small block but when it left the factory this was a 340 Formula S version so Todd tracked down a date code correct 340 out of a Dart. He left the 273 under the hood so Chase could "get used to the feel of the car" with a milder engine—that was a strategy his mom truly supported.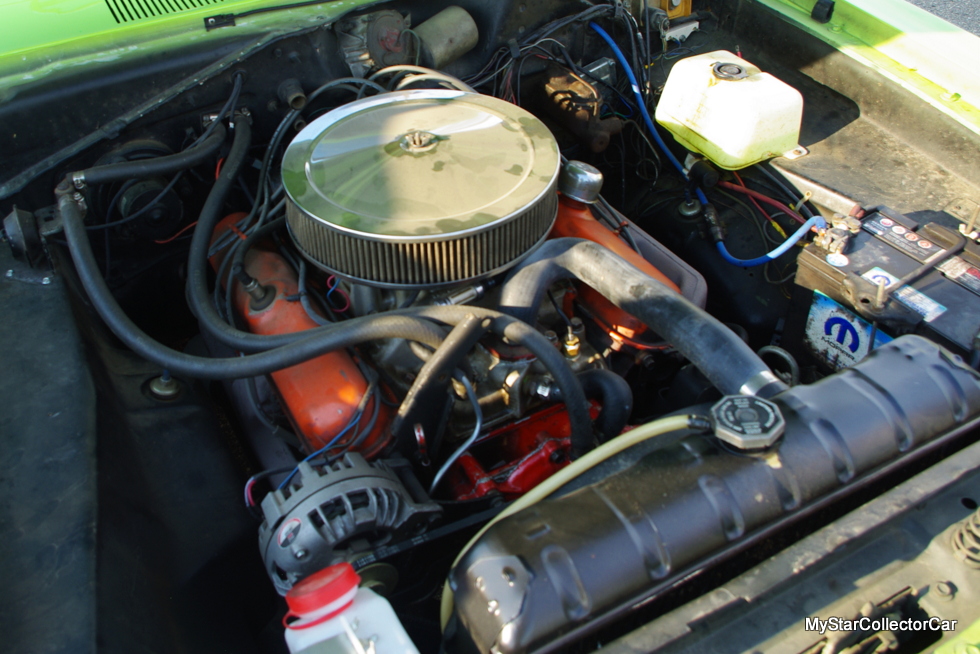 The car was basically sound when the Irvings took it over from the previous owner but it did require a lot of attention. They did the interior from front to back themselves and the result was spectacular. The seats, carpets and other interior details look factory fresh after many hours of hard work.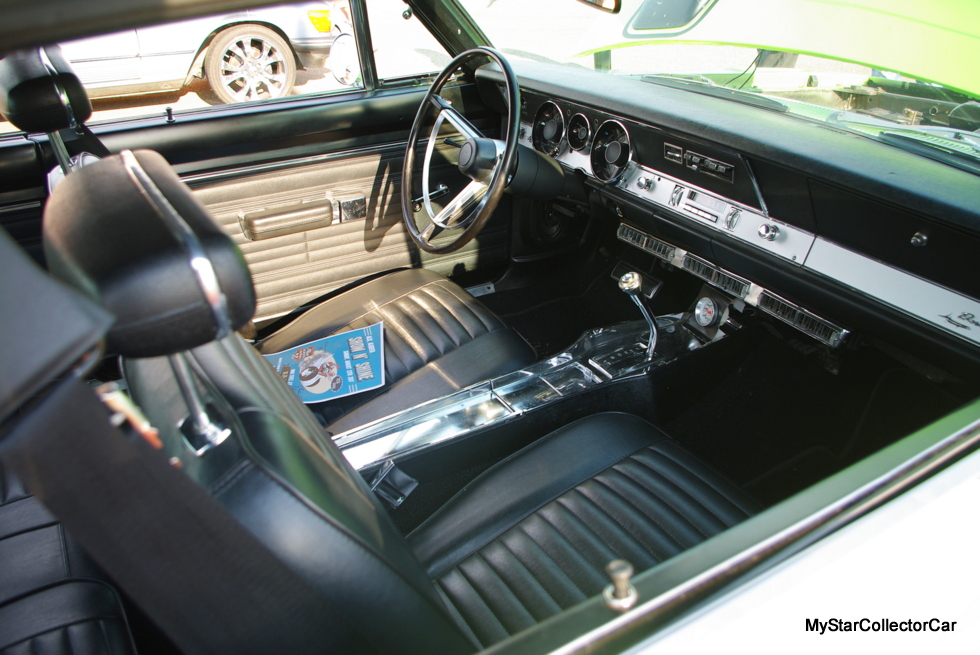 They also went after the front end so everything was looked at, inspected and replaced if necessary because Todd wanted Chase to have a completely safe car—again, his mom was completely on side with this attention to detail.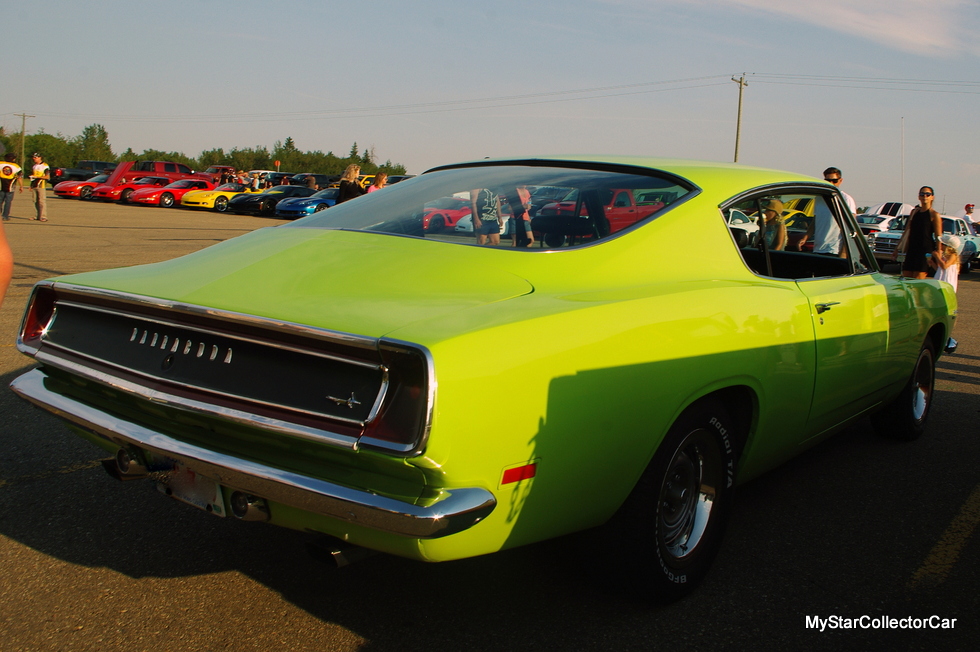 Chase had major input in the choice of paint so this Formula S has a later E-body green paint job. This was a good call because the '69 Barracuda was an attention-getting device on its own but this new paint just ups the game.
Todd's old notchback donated a tail panel and the bumpers were re-chromed to high standards.
Chase also picked out the sound system for this Formula S and it's a far cry from any factory option ever available in these cars but it does incorporate the factory radio (the guts are upgraded to 21st century standards) but it looks stock.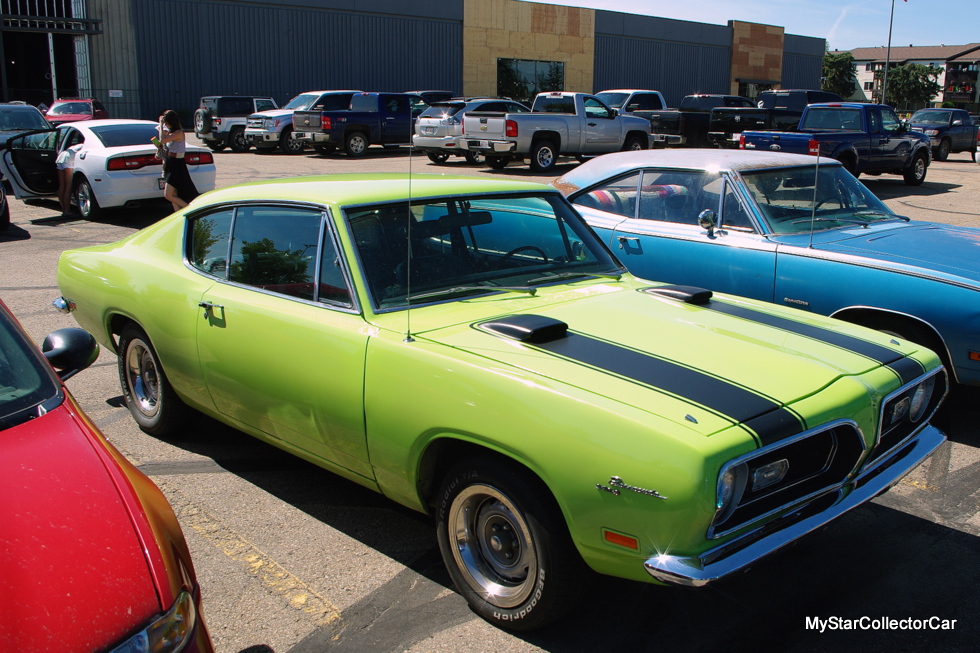 Todd and Chase part ways on the transmission issue because Chase would like to put a 4-speed in the car but Todd knows the Barracuda came with an automatic and he'd like to keep it that way. There's no defined outcome for that father-son debate.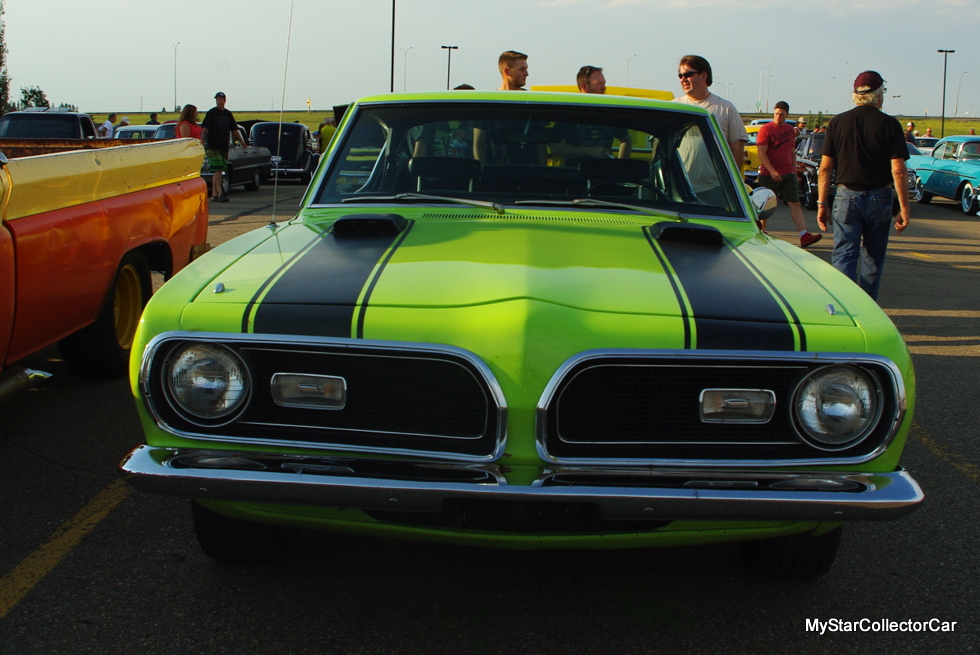 This is an ongoing project because the 340 will be the next stage in the project. Todd likes the idea that Chase has apprenticed in the car to the point where he could handle the extra horsepower. Chase admitted he's "had to get used to the feel on the highway" when he brings it out after a long winter but that's part of the old car learning curve.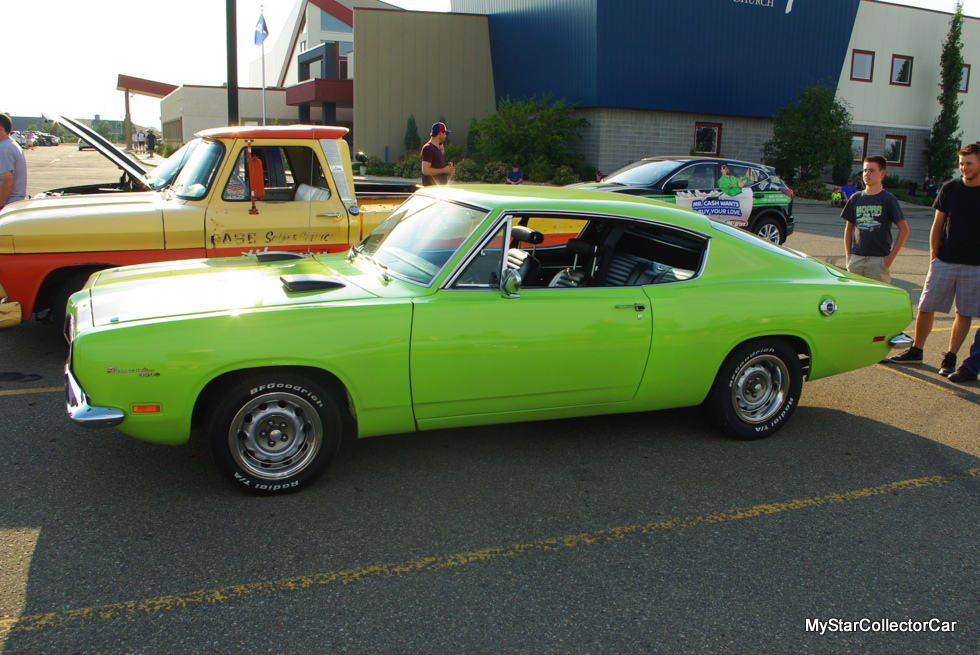 Todd is a hardcore classic Mopar car guy and he's passed that down to both his sons (his 14-year-old younger son also has a '69 Barracuda convertible in project phase) so the father-son project scenario will continue for years.
Jerry Sutherland