One of the rarest automobiles on the planet is the 1964-65 Shelby Cobra Daytona Coupe.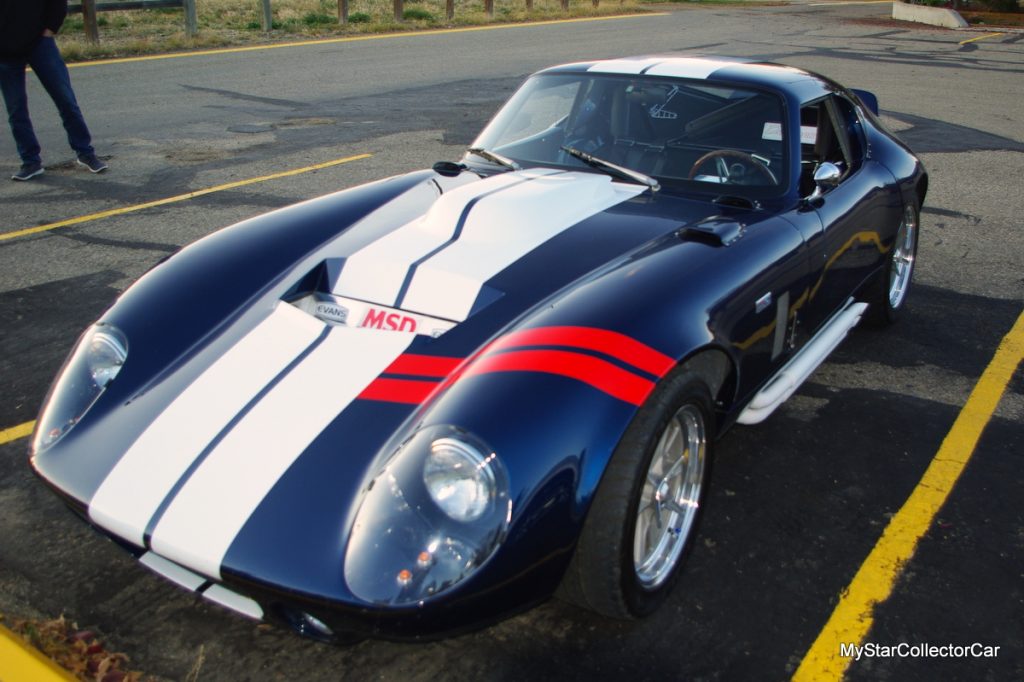 Mere mortals were not allowed to drive or own a Shelby Cobra Daytona Coupe because there were only six of them built during their mid-1960s heyday and they were born to run on racetracks. The roadster versions of the Shelby Cobra are likely more familiar to car guys, but the Daytona Coupe version was an even bigger automotive legend because of its scarcity and race success.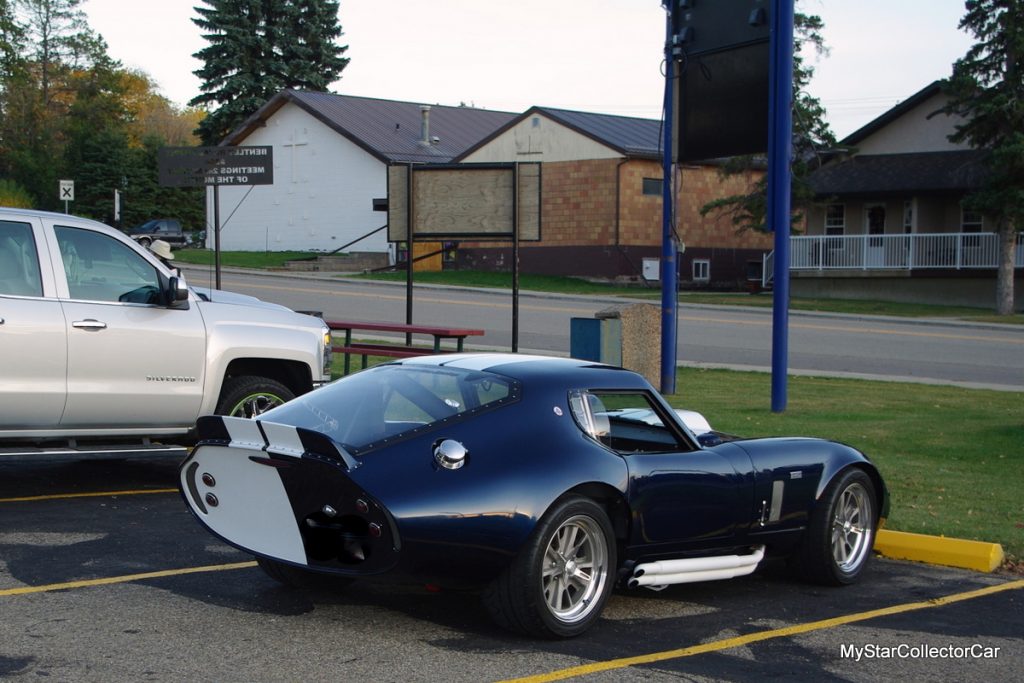 7 million dollars (US) would conceivably be a nice opening bid for one of the six Shelby Cobra Coupe models known to exist, but it is highly unlikely any of the owners are in a selling mood.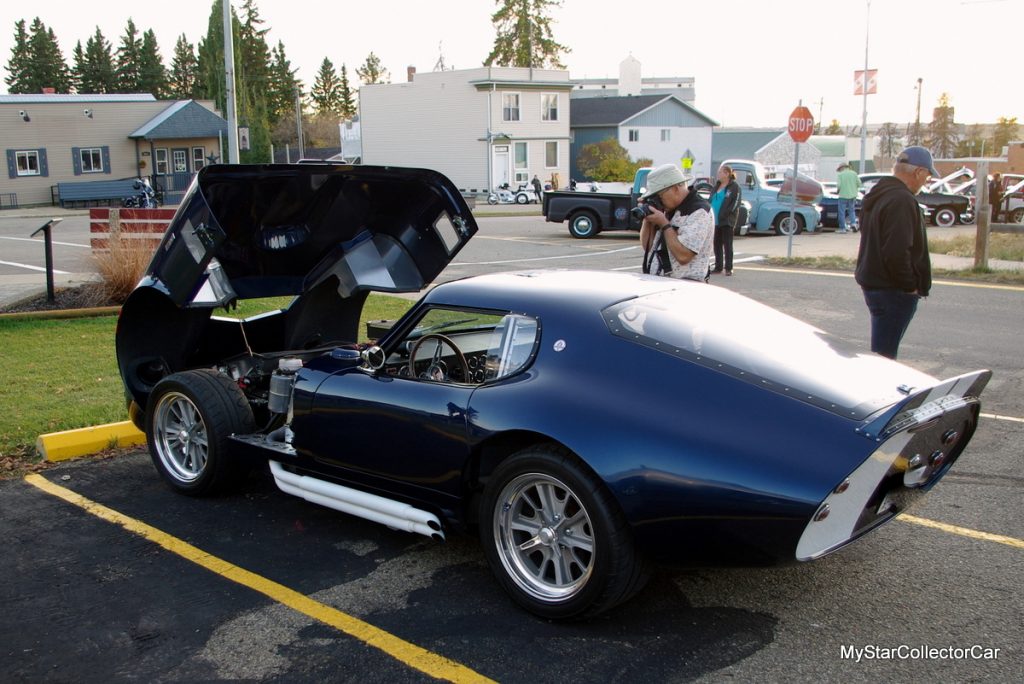 Therefore, tribute cars are the only realistic avenue for Shelby Cobra Daytona Coupe ownership. The trick is to honor the Original Six Shelby Daytona models-and even improve upon these iconic cars (when possible) during the build.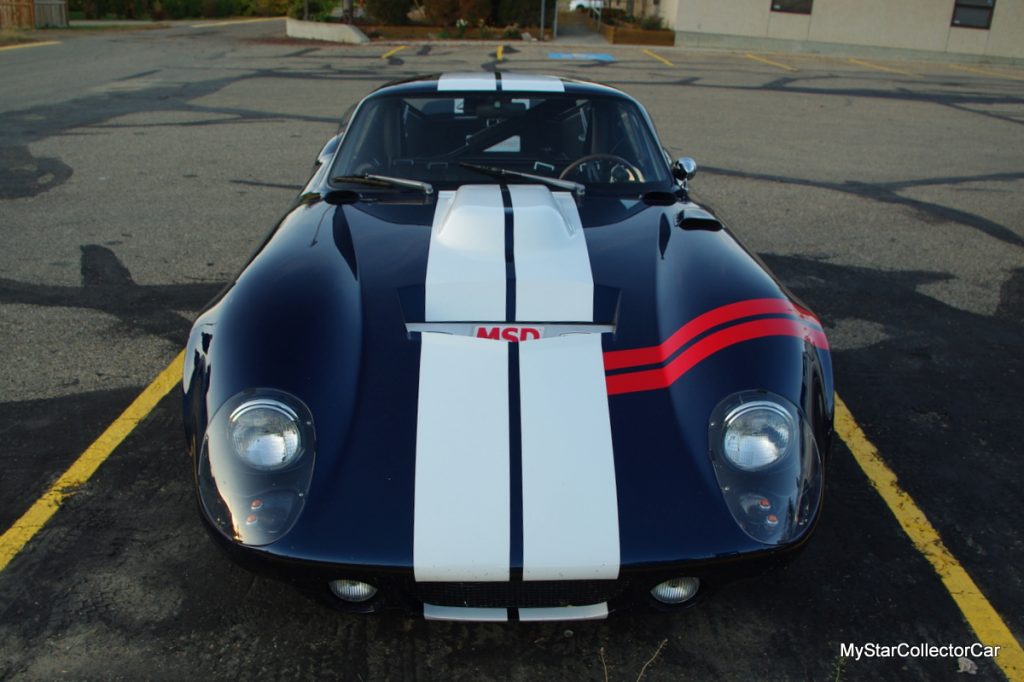 Doug Boys is the proud owner of a Shelby Cobra Daytona Coupe tribute car that answers the bell in a big way when it comes to the legendary 1960s race car. Doug's Daytona is identical in appearance to the original model and was given some notable improvements during the build process.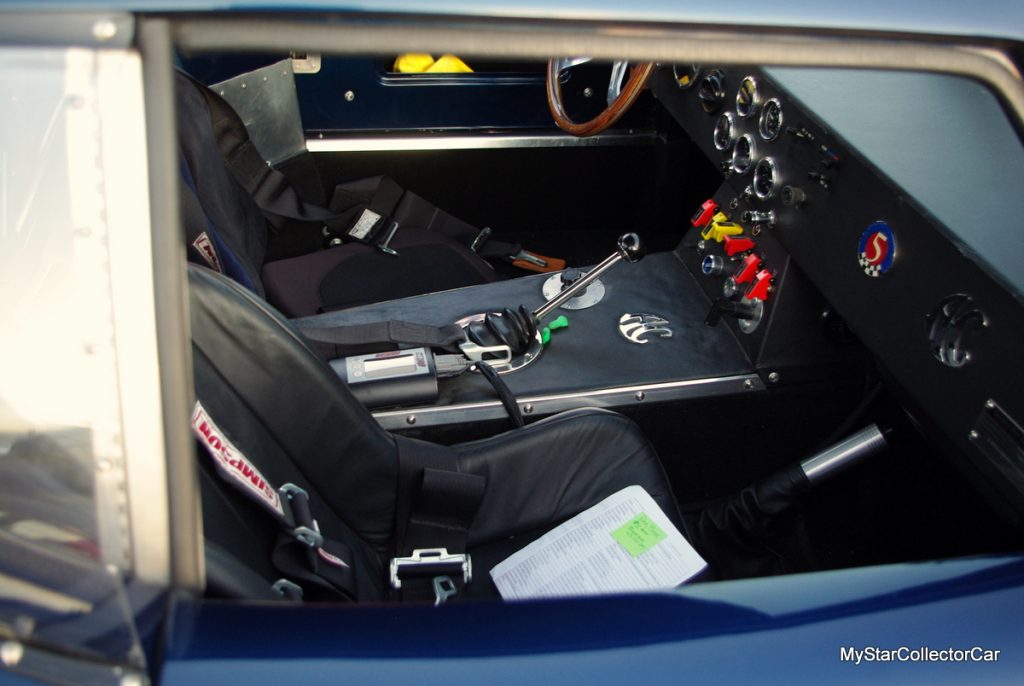 Doug recalled his childhood interests leaned heavily toward hot rods, but he was eventually swept up by the Cobra legend of brute force combined with timeless style and outrageous performance. However, the last Cobra left the Ford dealership long before Doug even had a driver's license, let alone the ability to own one.

However, Doug was also aware the Cobra legend was kept alive by aftermarket custom builders who were able to reconstruct history for the right buyer. The problem was few of them chose to build Shelby Cobra Daytona Coupe tribute cars and instead concentrated on the roadster tribute models.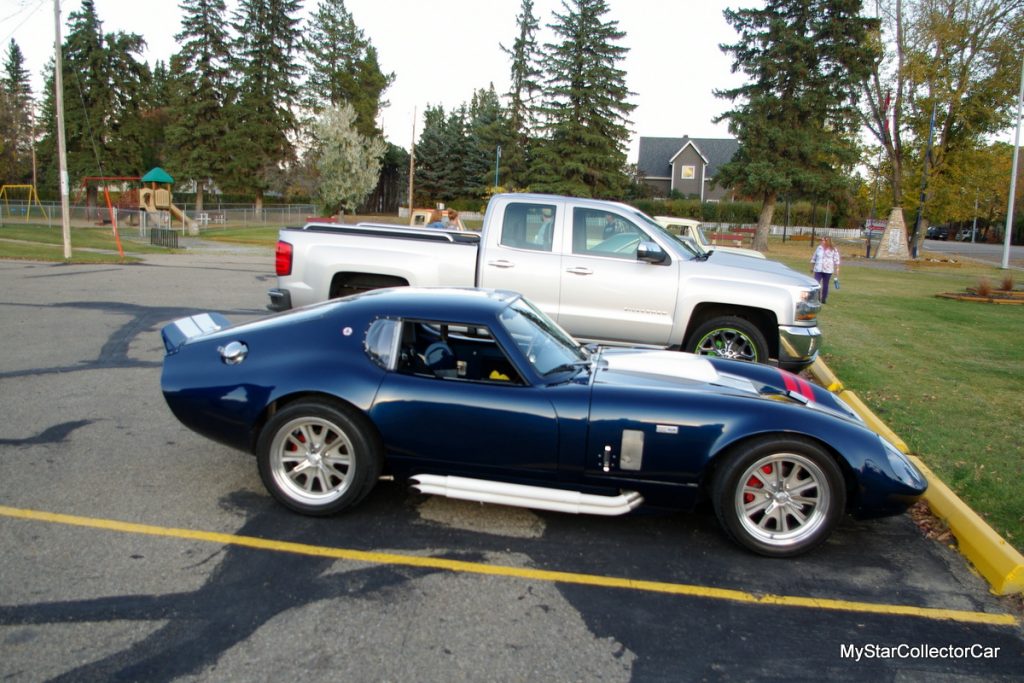 Suffice to say, it was a long search for Doug because he wanted to buy a Daytona tribute car that was built by somebody with a reputation for excellence. Eventually, the search ended with Doug's purchase of a Shelby Cobra Daytona Coupe replica that stays true to the classic overall style of the original race car, while including a few upgrades in the mix.
Doug's car has a high performance 351 Windsor small block bored out to 392 cubic inches that now corrals 475 horses. The engine is hooked up to a 5-speed manual transmission that can handle all those ponies.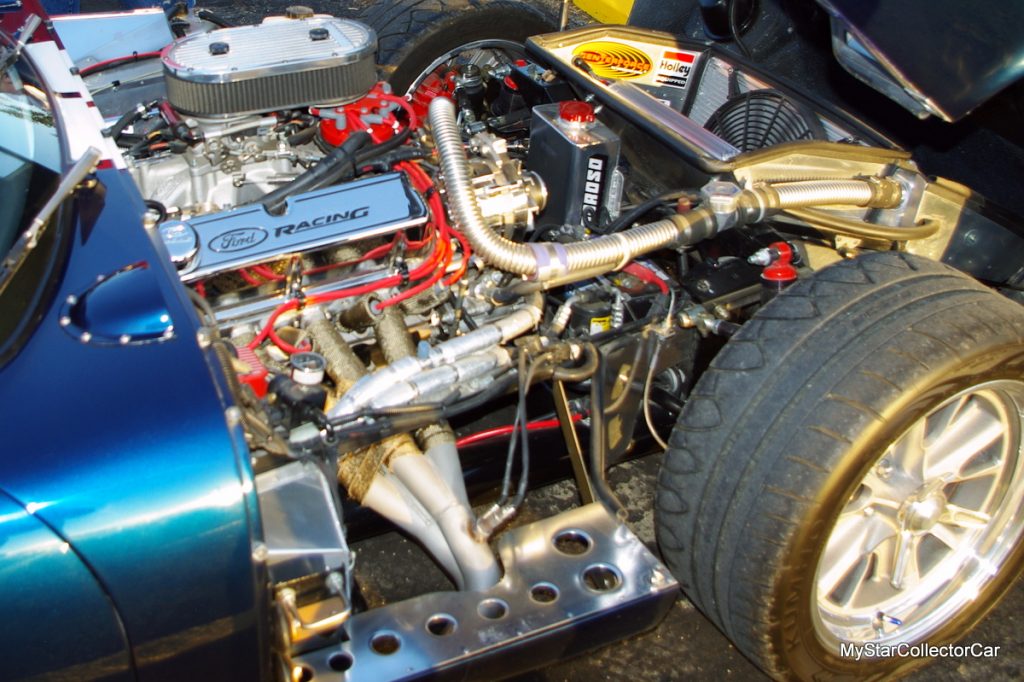 The handling and braking capabilities of Doug's car are also state-of-the-art, along with a new age EFI system that outguns the old school mechanical fuel injection stacks on the original Shelby Daytona. Sharp-eyed readers will notice the unique design of the hood on Doug's car because it has a functional hood scoop that sucks in plenty of oxygen for the EFI unit. The original car only had a hood bulge that accommodated the extra height of the fuel injection stacks.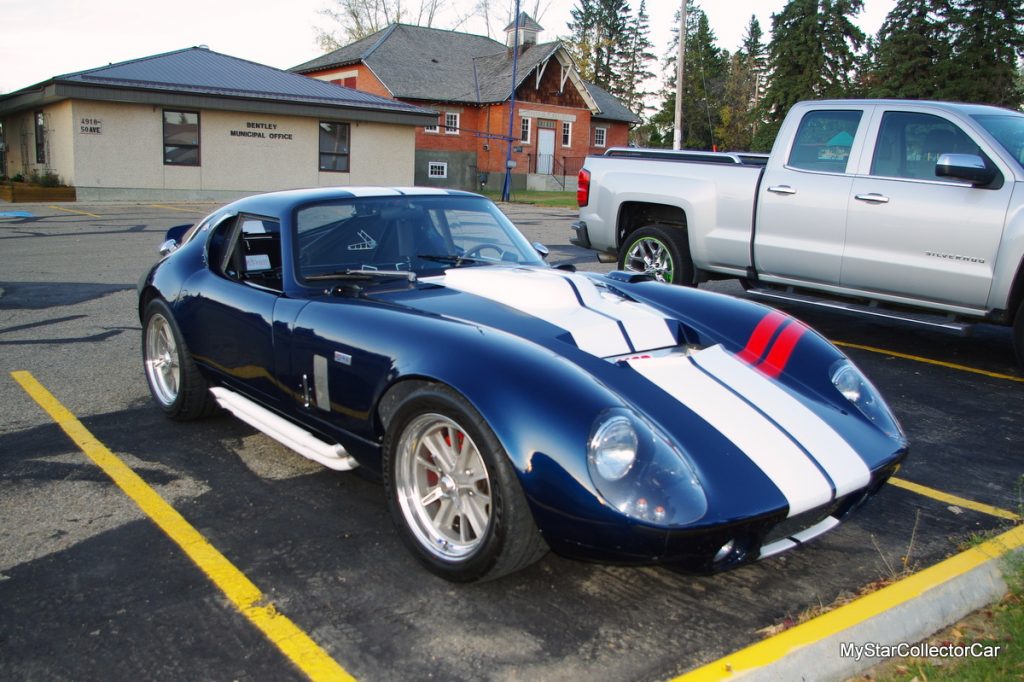 Creature comfort upgrades include air conditioning, power steering and padded race seats so Doug can enjoy time behind the wheel of his tribute to a rare classic.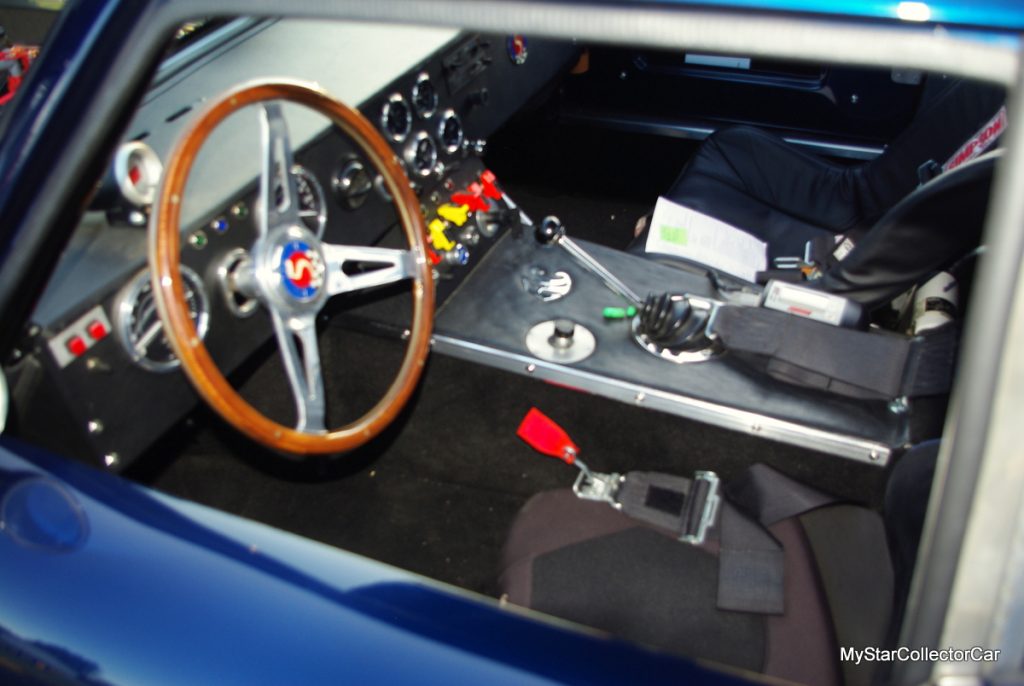 The final assessment of Doug's car was made by his mechanic when he inspected the Cobra, drove it, and ultimately dispensed some excellent advice: " That's not a car you take out unless you like talking to people."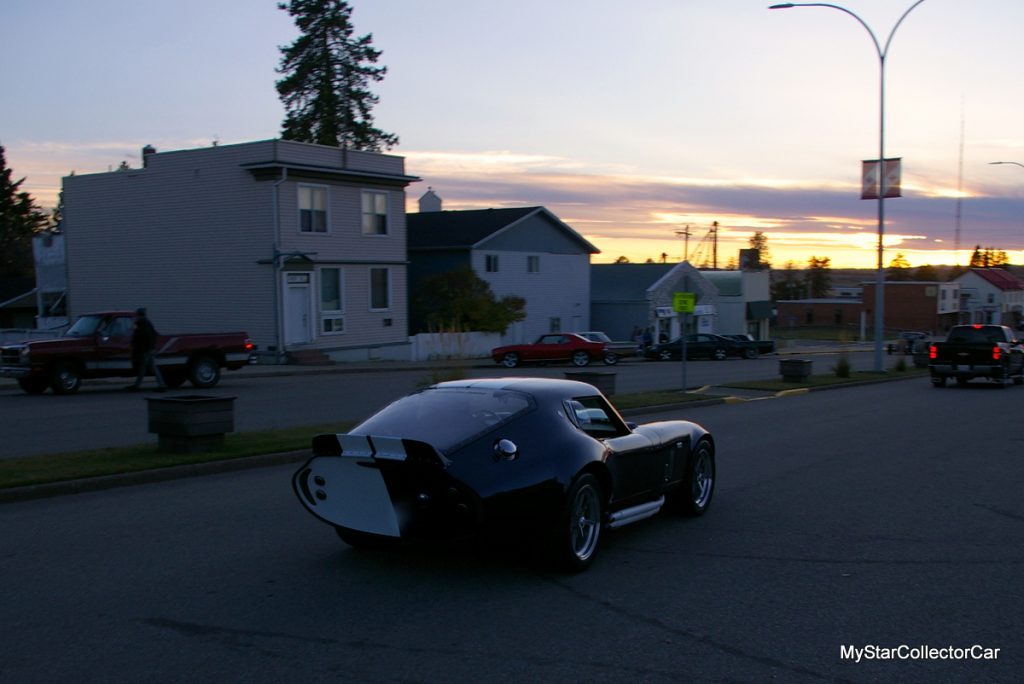 BY: Jim Sutherland
Jim Sutherland is a veteran automotive writer whose work has been published by many major print and online publications. The list includes Calgary Herald, The Truth About Cars, Red Deer Advocate, RPM Magazine, Edmonton Journal, Montreal Gazette, Windsor Star, Vancouver Province, and Post Media Wheels Section.