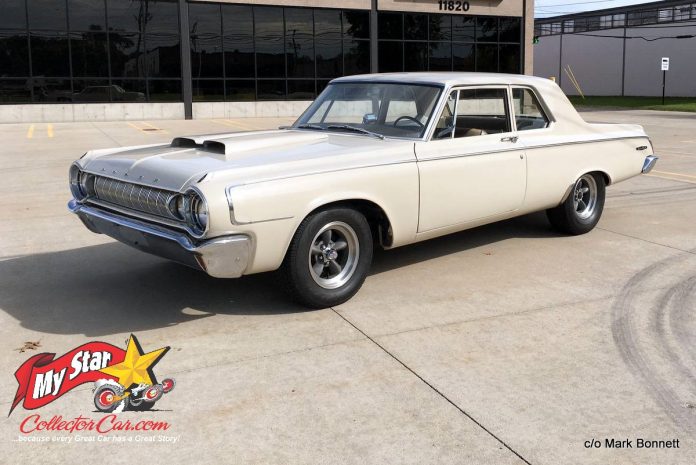 The Dodge and Plymouth Max Wedges were a major force at the track–thanks to the Ramchargers and their total commitment to dominate the ¼ mile.
Mark Bonnet is a hardcore Mopar muscle guy, and he found an original-mileage (26,500 miles) '64 Dodge two-door sedan for sale, but he bucked on the price. The asking price was way out of line but Mark was patient, so he watched the listing until the asking price descended into reality. That's when he pulled the trigger on this barebones two-door sedan.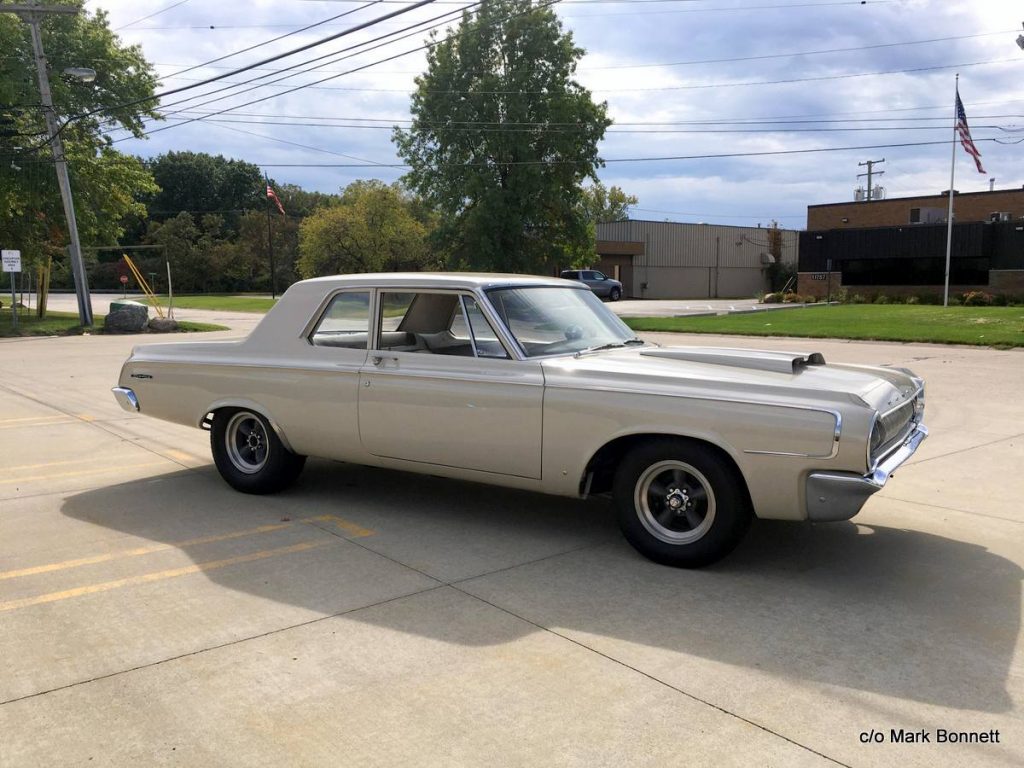 Mark knows some of the history behind this B-body Mopar. Sharp-eyed '64 Dodge fanatics will easily spot its Canadian roots, because this car has a 1964 Plymouth dash. Canadian cars were an odd blend of Plymouth and Dodges–earlier Dodges from the 50s were labelled 'Plodges' because they carried some obvious Plymouth sheet metal.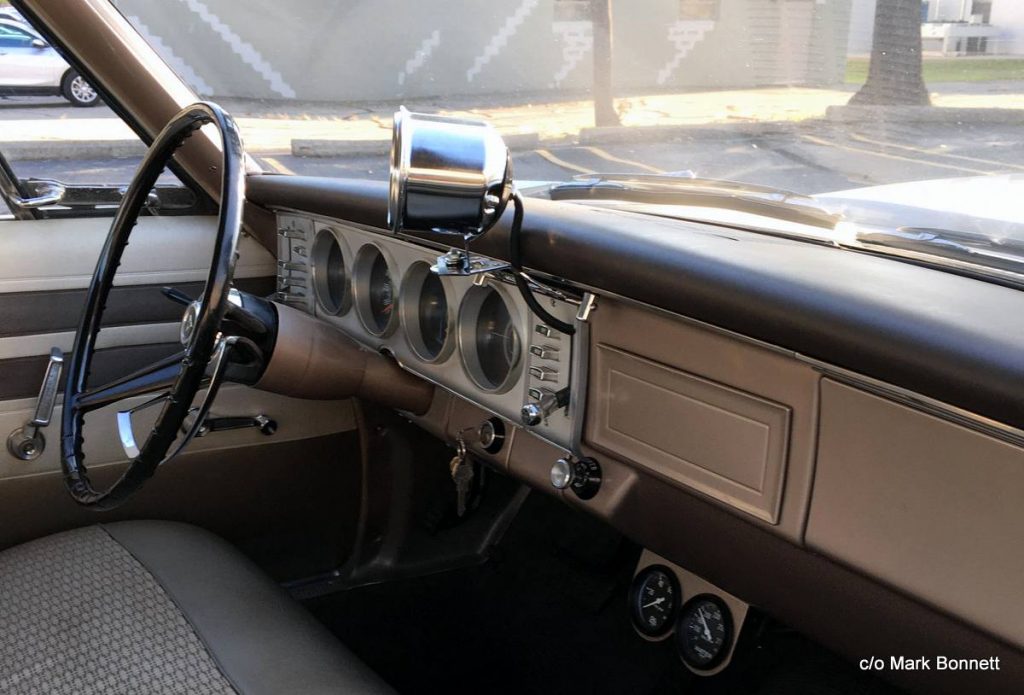 This '64 Dodge was born with a much less potent engine (slant-six), but now it runs a built 440 big-block with a vintage cross ram, dual carb setup thanks to Mark's vast inventory of parts from the past. The engine itself is a great story because Mark has owned it much longer than the '64 Dodge. He built it in 1987, built it again in 1994 and once again in 2012. The big block has made many passes at the track and the Dodge is the third car it's been placed in over the years.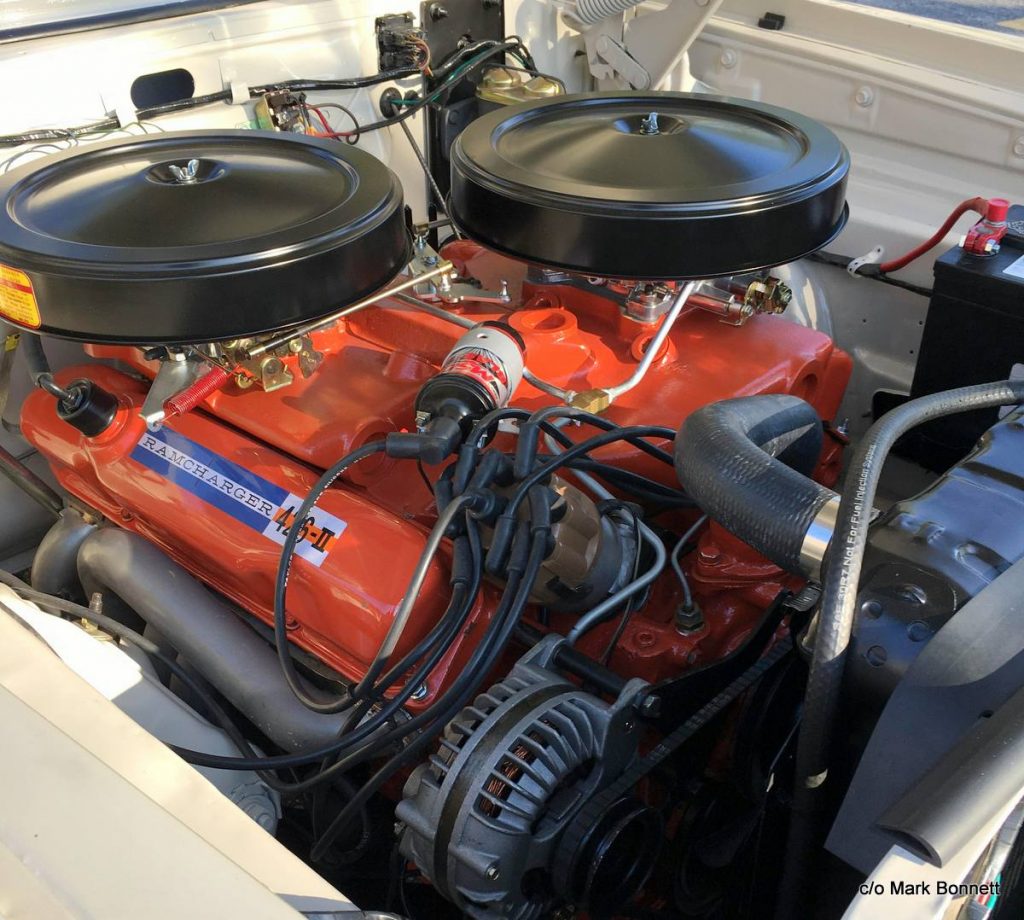 Mark sold the engine–along with the car it was in–then got it (and the car) back a few years later. The Dodge came with a very tired 440 under the hood so his much-travelled big block was a natural fit.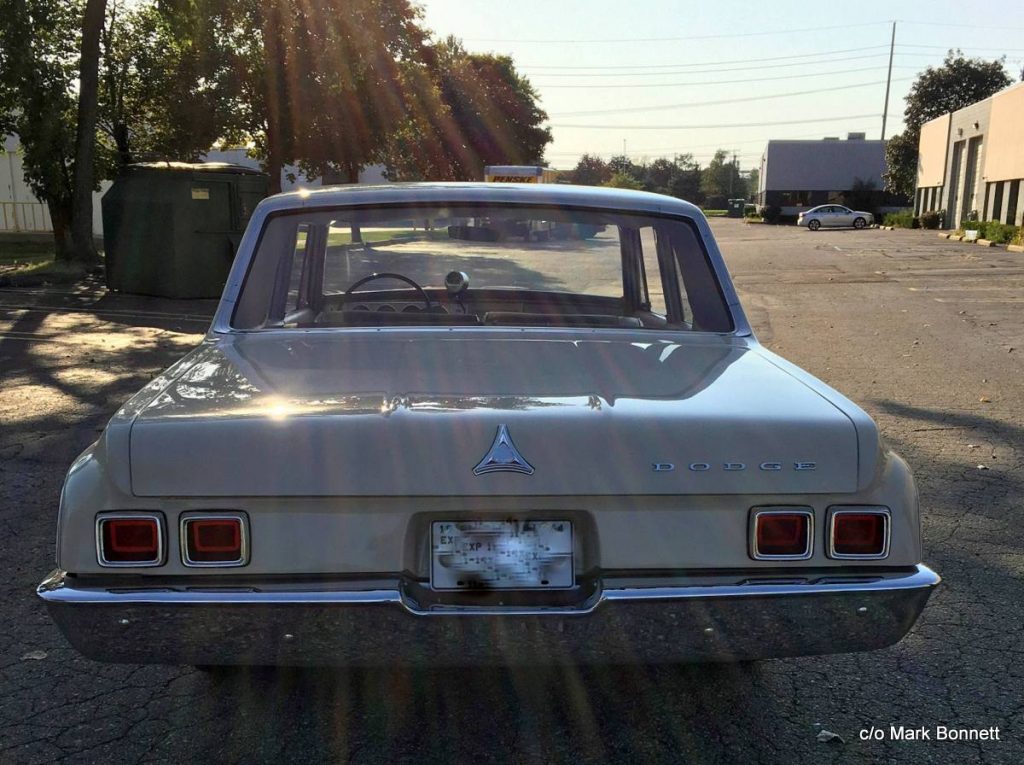 Mark's Dodge has 26,500 original miles on it and the only change from original is one repaint over the years. The interior is mint, and the car is solid–Mark said, "Everything is in generally good shape", so the cosmetics were not an issue.

This car was built to be a track car, but Mark wants to take it in a different direction. He chose a more street-friendly 3:55 rear end because a ¼ – mile ET is less important to him in 2021. It was an open header car (a sound Mark loves), but he's realistic because it's going to be more of a street car with street car sound with street car manners.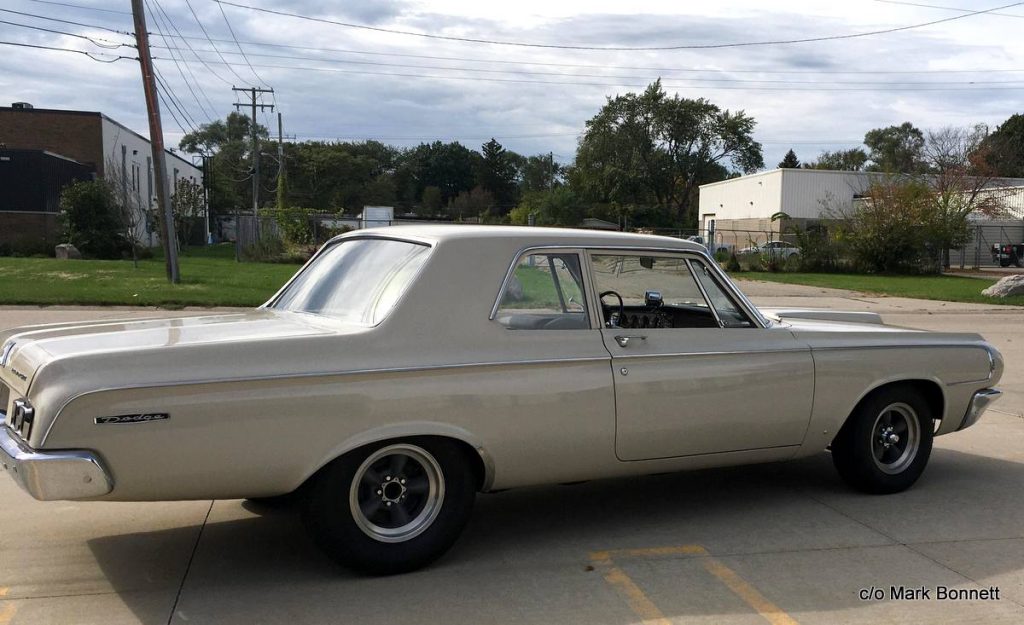 Mark said the car is "pretty smooth–not that crazy to drive". He's confident in the tricky cross ram carb setup because he's one of those rare guys who knows how to tune them so the big 440 runs like a clock. He said it, "Idles pretty good–for a cross ram".
This '64 Dodge will not be a trailer queen because Mark is a big believer in one basic lesson about old iron.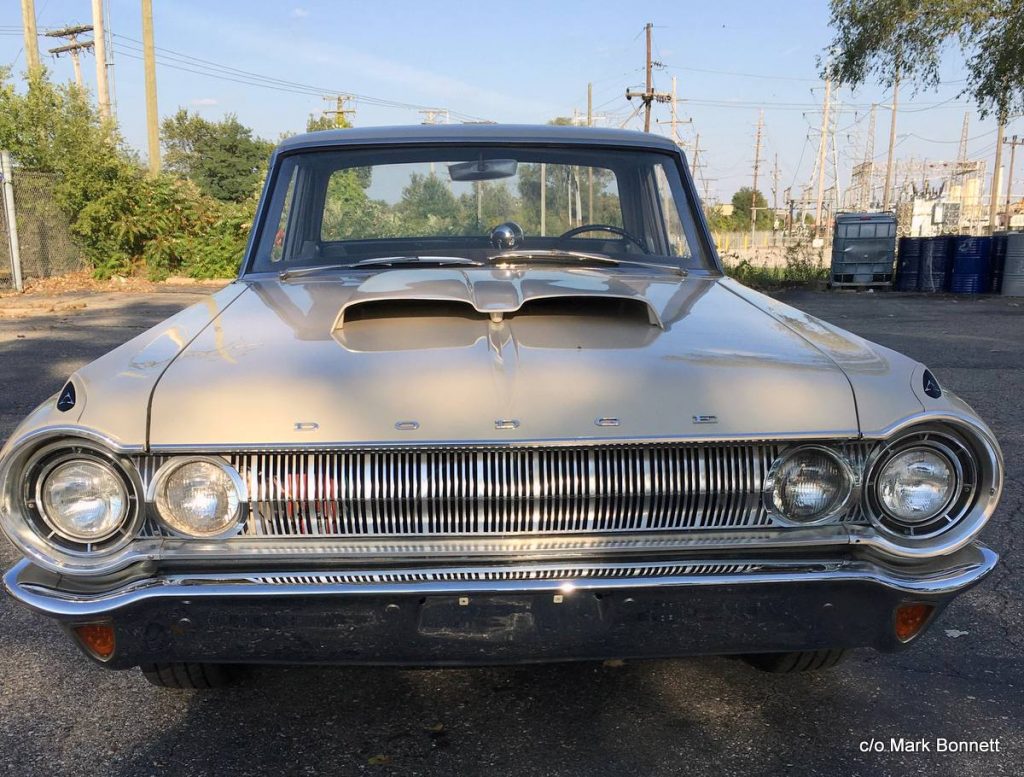 By: Jerry Sutherland
Jerry Sutherland is a veteran automotive writer with a primary focus on the collector car hobby. His work has been published in many outlets and publications, including the National Post, Calgary Herald, Edmonton Journal, Ottawa Citizen, Montreal Gazette, Saskatoon StarPhoenix, Regina Leader-Post, Vancouver Sun and The Truth About Cars. He is also a regular contributor to Auto Roundup Publications.
Please re-post this if you like this article