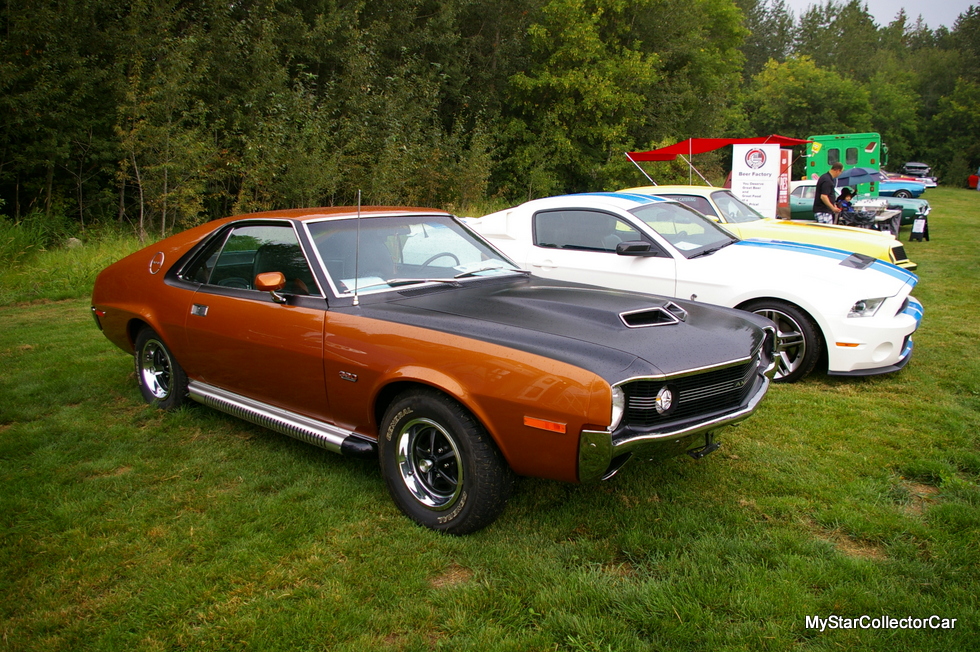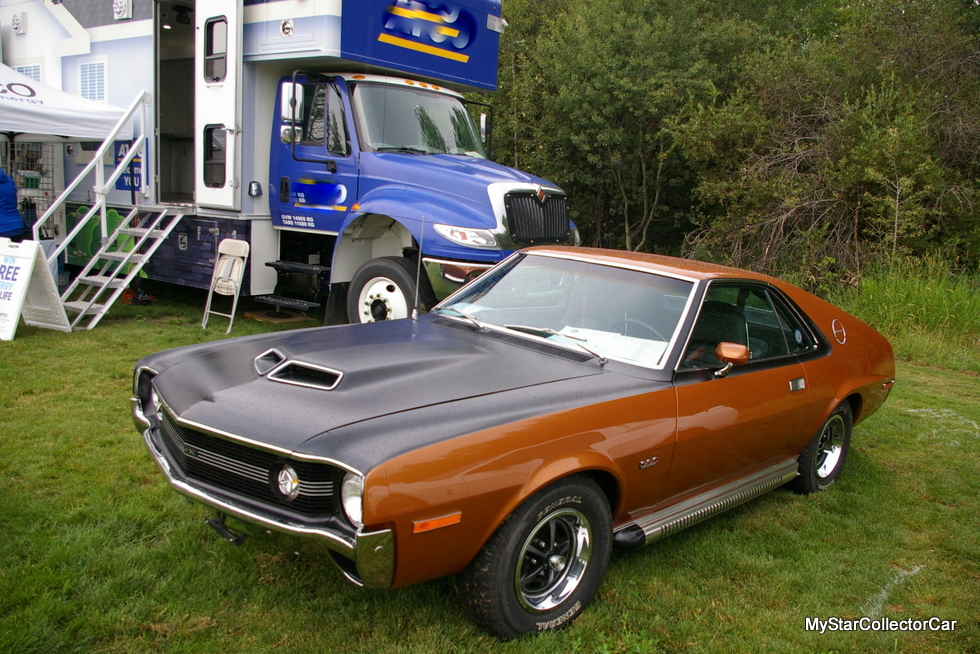 American Motors was a small company that stepped up their performance game in the late 1960s with the introduction of the Javelin and its smaller two-seater AMX stable mate in AMC's pony car division.
The AMX was essentially a Javelin built without a back seat and with a chopped wheel base.
The style worked very well for the AMX and gave it a sportier look in the eyes of many car guys.
Mark Zutz is the proud owner of a 1970 AMX and MyStarCollectorCar was able to find Mark and his car at his first car show with his classic ride. He has owned the car for over 2 ½ years following a year-long search for an AMX that required little or no work on Mark's part.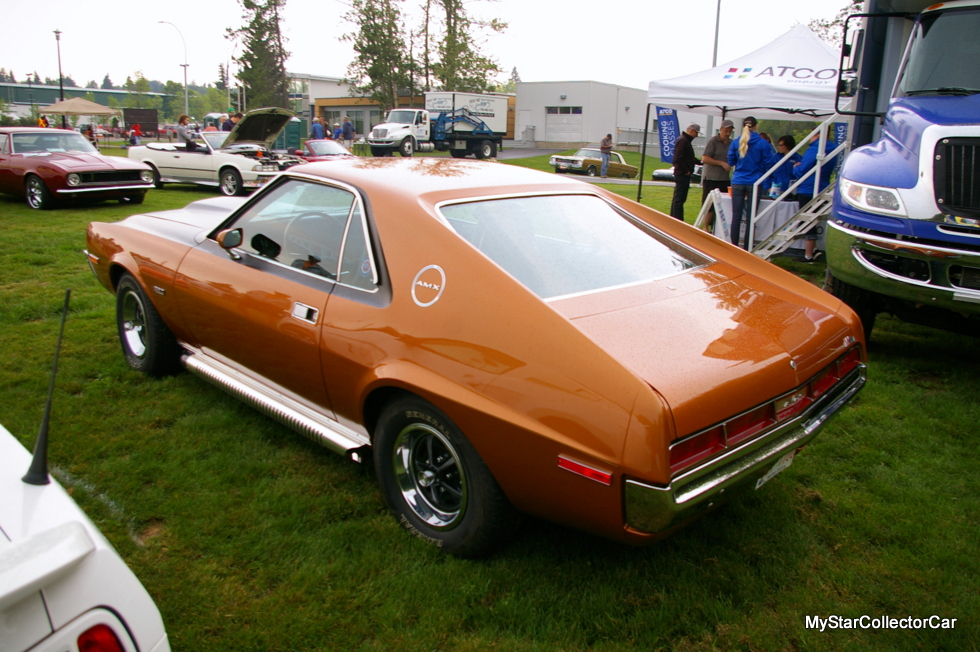 Mark is a self-described "farm boy" who did plenty of work on machinery and vehicles at a young age because farm life required a hands-on approach to mechanical issues out of necessity.

He moved on to a new phase in his life after his farm years and no longer wanted to put long hours of work on vehicles. In Mark's words; "I'm too old to work on projects-I just want to drive them". Mark owned a Javelin during his younger years and that experience also prompted his search for an AMX.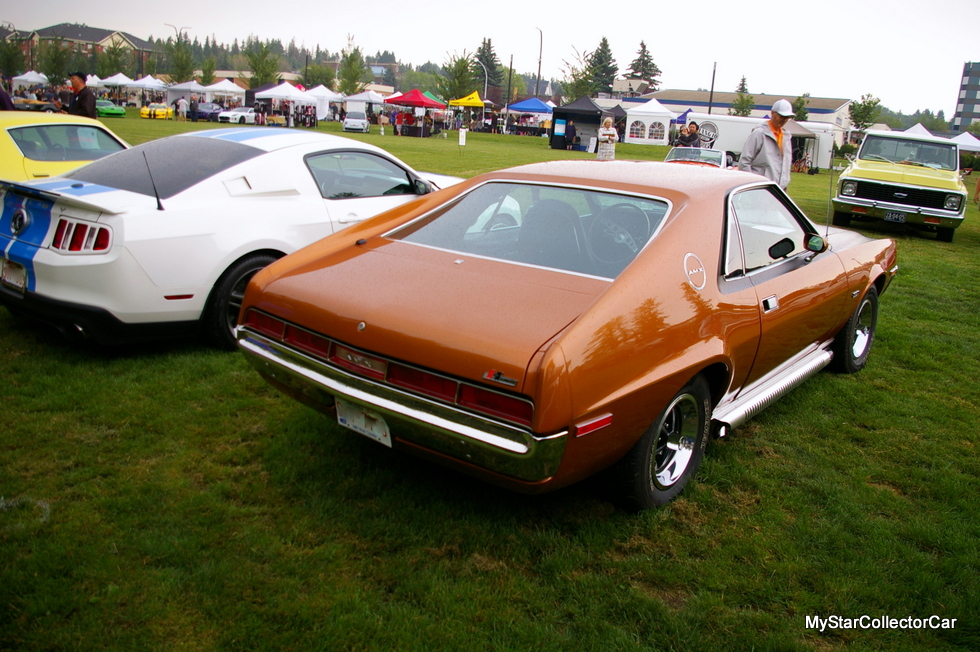 Mark's year-long search ended when he found his AMX in Boston, Massachusetts. Boston was a long distance away from his Alberta, Canada home but Mark found the car of his dreams in the New England city.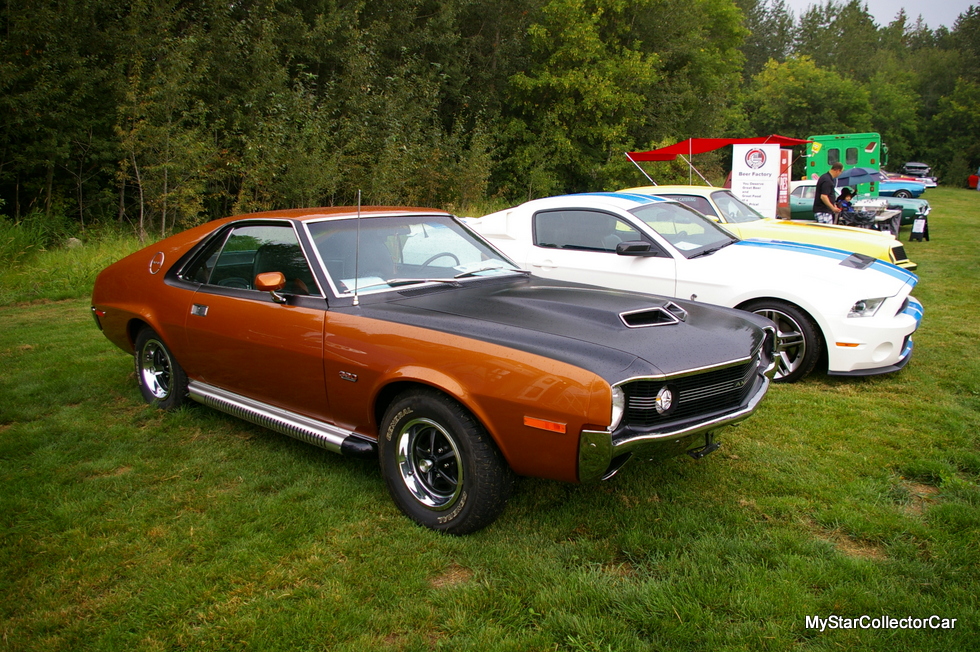 The AMX required no work and was a solid vehicle in every way. Mark explained that his '70 AMX was the last year of the first generation style for the cars- and the only year for its slightly different 390 cubic inch AMC engine that was built for flat-out performance.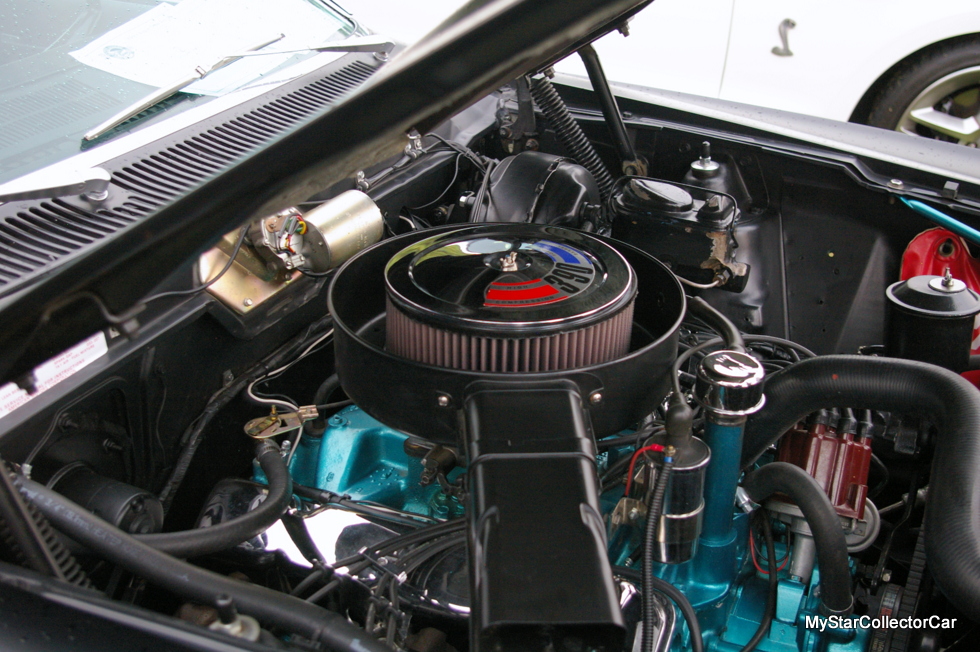 Mark also mentioned that his car has some of the Group 15 options provided by American Motors at their dealerships in 1970. The stylish side exhausts were a dealer-installed feature, according to Mark.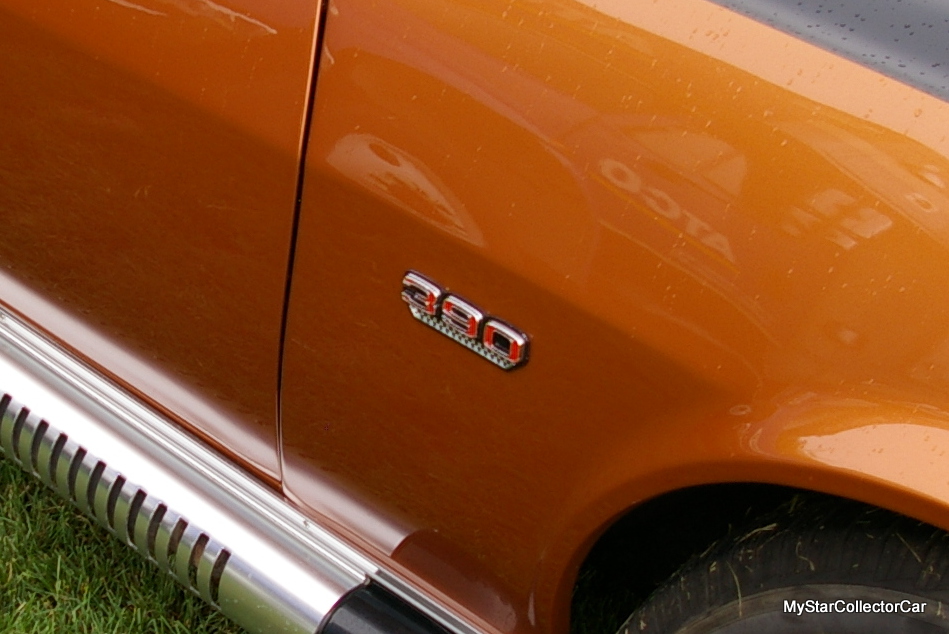 Mark noted the two-tone paint scheme on Mark's AMX is a feature known as a Shadow Mask paint option, in his words. The car has a satin black hood with paint extensions along the top of the doors to the front of the rear C-pillars.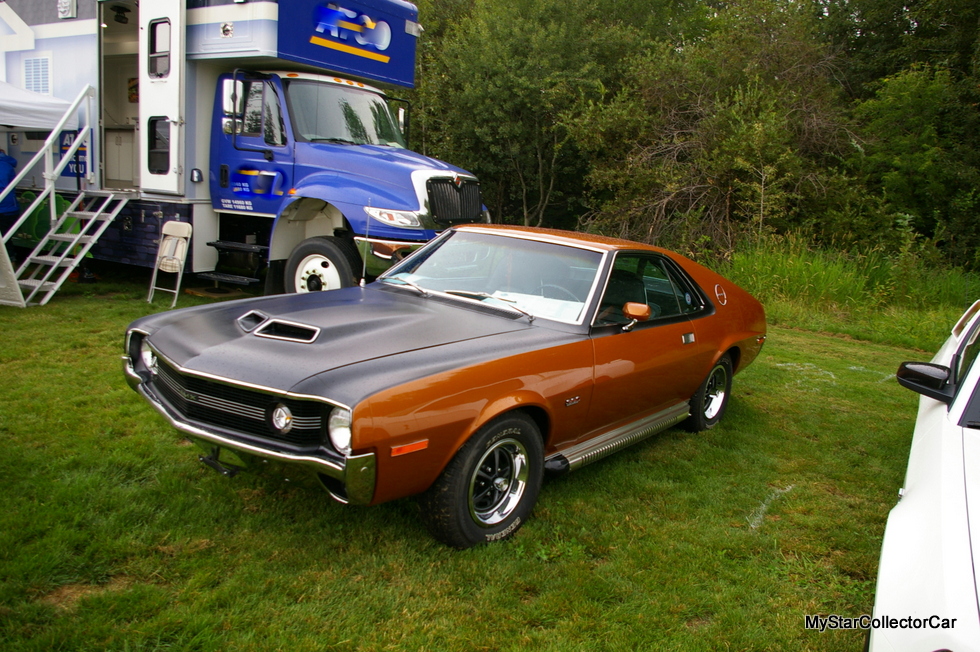 The famous AMX 390 engine breathes through a ram-air system of functional hood scoops that force air through the car's four-barrel carb. The engine is bolted to a four-speed transmission with a Hurst shifter that will do serious damage to rear tires upon request.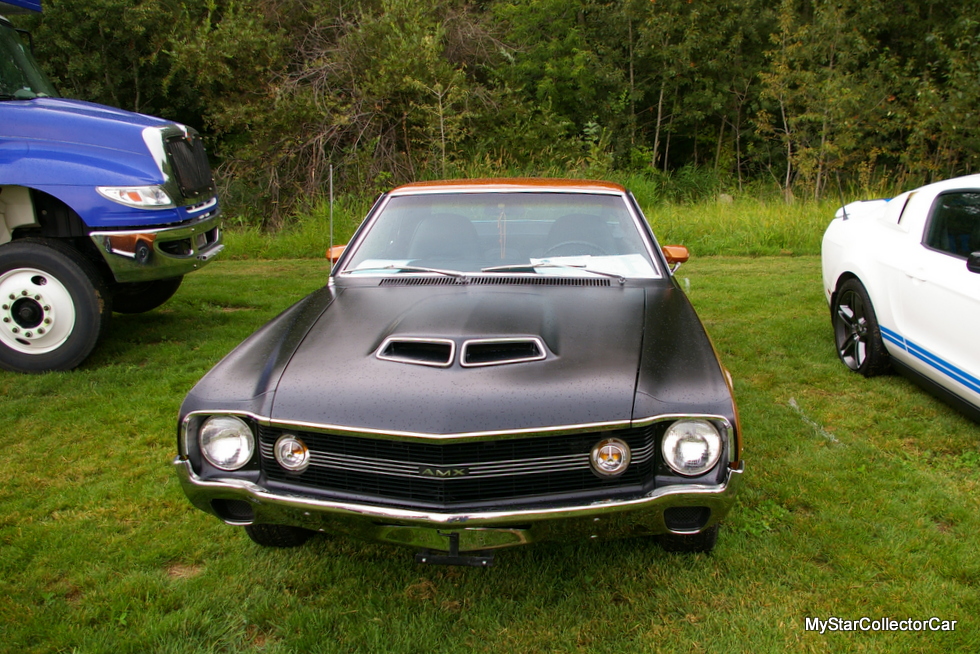 Mark's AMX also has a 140 (about 240 km) mph speedometer that was likely a good idea in 1970 for AMC when it came to a road rocket like Mark's 390-equipped car.
There are also a few creature comforts in Mark's AMX, including a leather interior and tilt steering.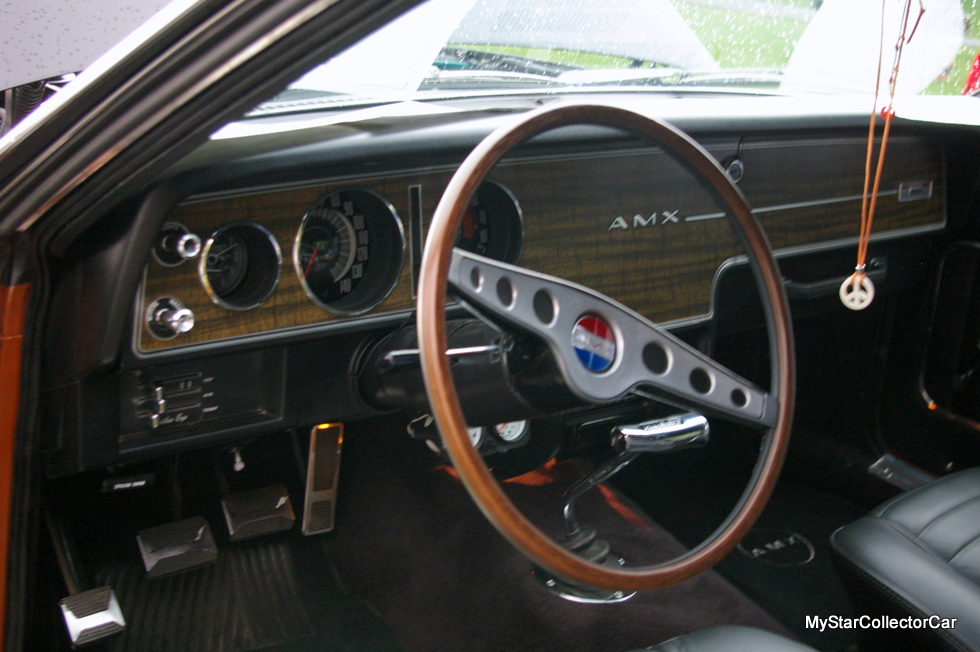 AMX was the right idea at the right time when it debuted as part of the American Motors Corporation's entry into the performance car world in 1968. A 1970 AMX in excellent condition was an even better idea for Mark Zutz when he bought his car a few years ago.     
BY: Jim Sutherland
Jim Sutherland is a veteran automotive writer whose work has been published by many major print and online publications. The list includes Calgary Herald, The Truth About Cars, Red Deer Advocate, RPM Magazine, Edmonton Journal, Montreal Gazette, Windsor Star, Vancouver Province, and Post Media Wheels Section.