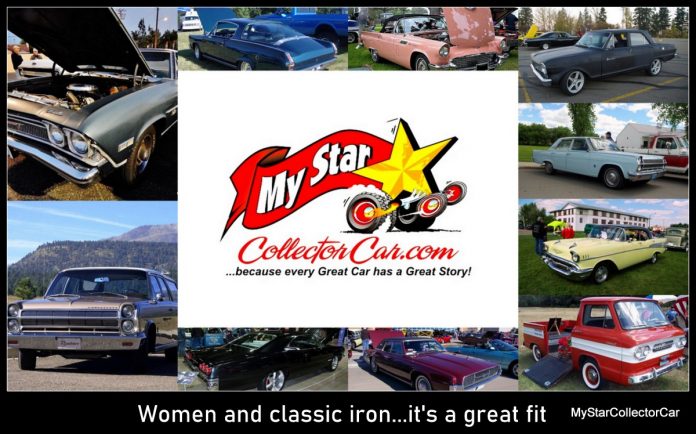 This month is Women's History Month (March 1-31) and it's also the month before MyStarCollectorCar's 12th anniversary on April 2nd ,so over the years MSCC has told many car stories.
The first female owner's story was early in MyStar's timeline when Lucy Clark introduced readers to Betsy Bird–her 1957 Thunderbird.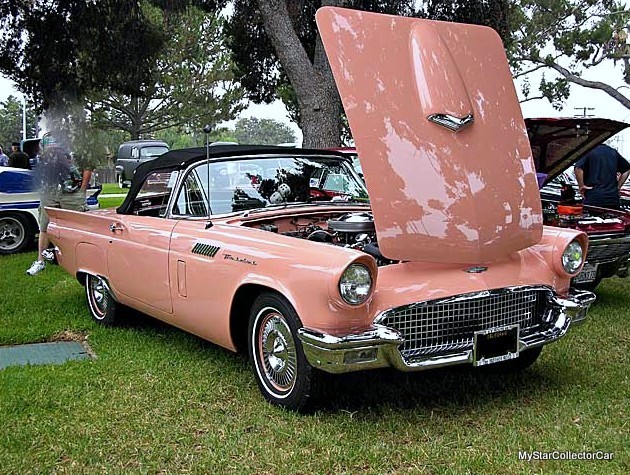 She had planned to hit 49 states in 2009 while driving Betsy, so she was committed to the cause–that's the kind of commitment that made her story great. Here's the MyStar link.
There was another great story in February 2013 when MyStar did a story about Lovely Rita–a 1965 Rambler Ambassador 990 Cross Country station wagon. This one had it all–family connections, cool car and a dedicated owner named Suzanne Edmonds.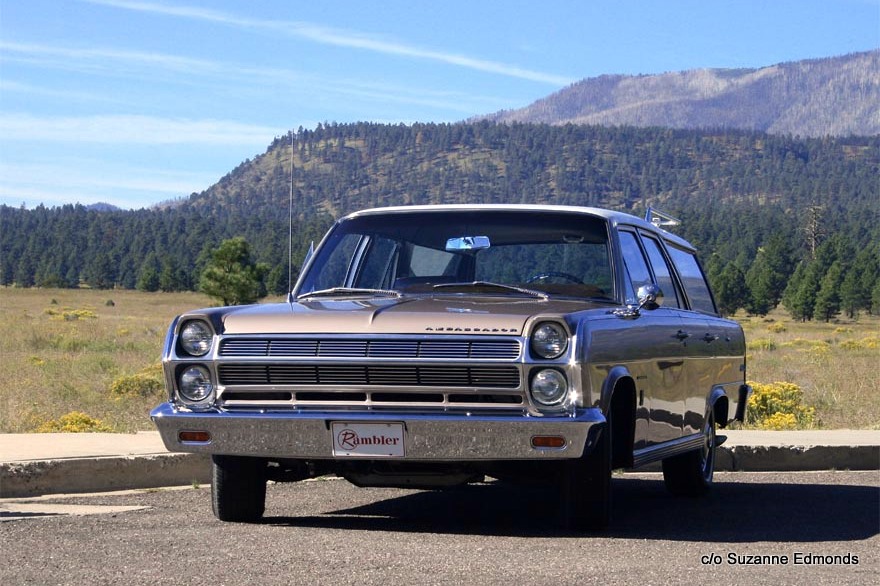 You can find all the details in this MyStar link.
What little girl doesn't dream about getting car parts for Christmas? That may seem like an odd question, but it was an actual quote from Crystal Johnson, because she was the young owner of a 1966 Barracuda.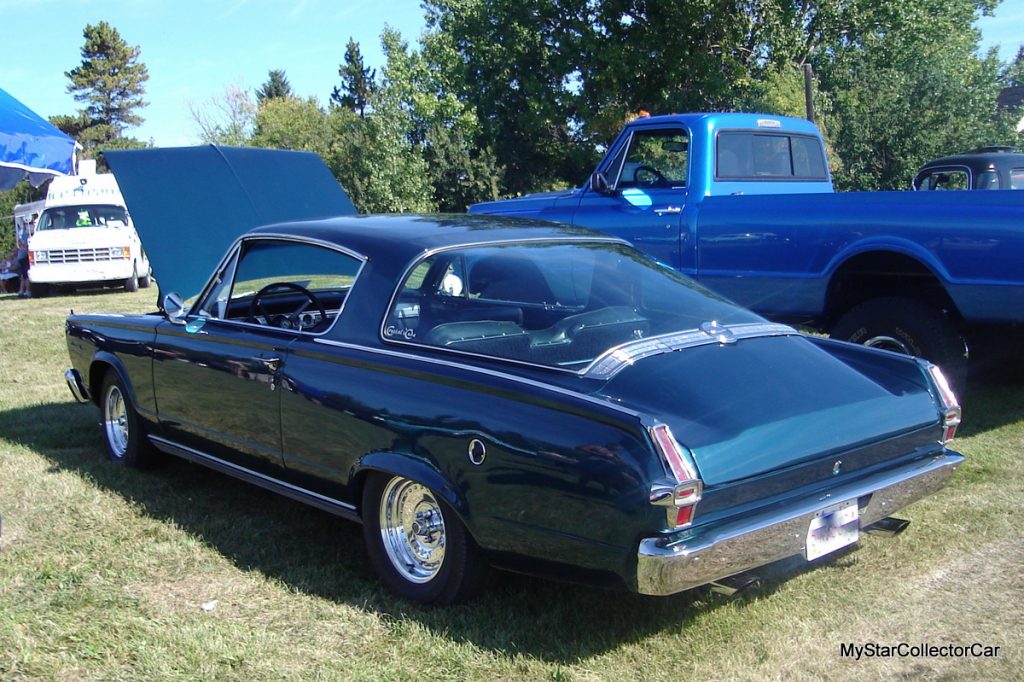 She worked on this car for years, so her hands-on attitude made a great story back in December 2013–here's the MyStar link.
Acadian Invaders are rare because they only built them in Canada, but they're even rarer when they have a female owner.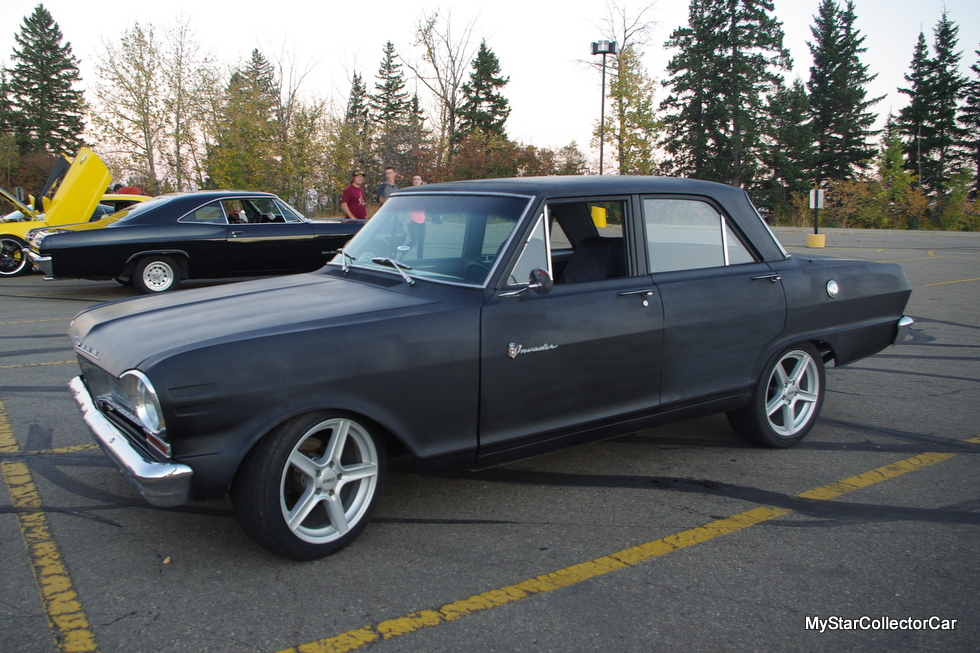 Kaley Zunino is the owner of a 1963 Acadian Invader and she made the MyStar car story list February 2014. You can read why in this MSCC link.

July 2014 highlighted another great AMC story with a strong family connection and a dedicated female owner.
Davianna Hunt owns her grandfather's 1965 Rambler Ambassador 880 so she was happy to tell her story about personal memories and he connection to this classic AMC.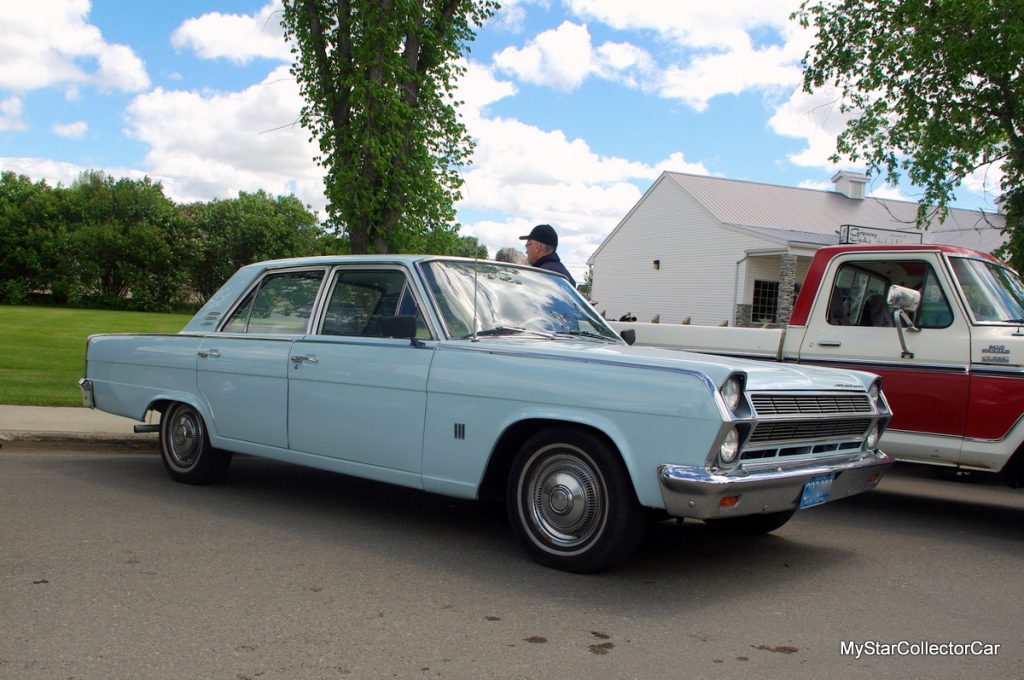 Here's the MSCC link.
May 2015 is when Sherryl Johnstone (Chevy Sherryl) debuted her '57 Chevy four-door hardtop story.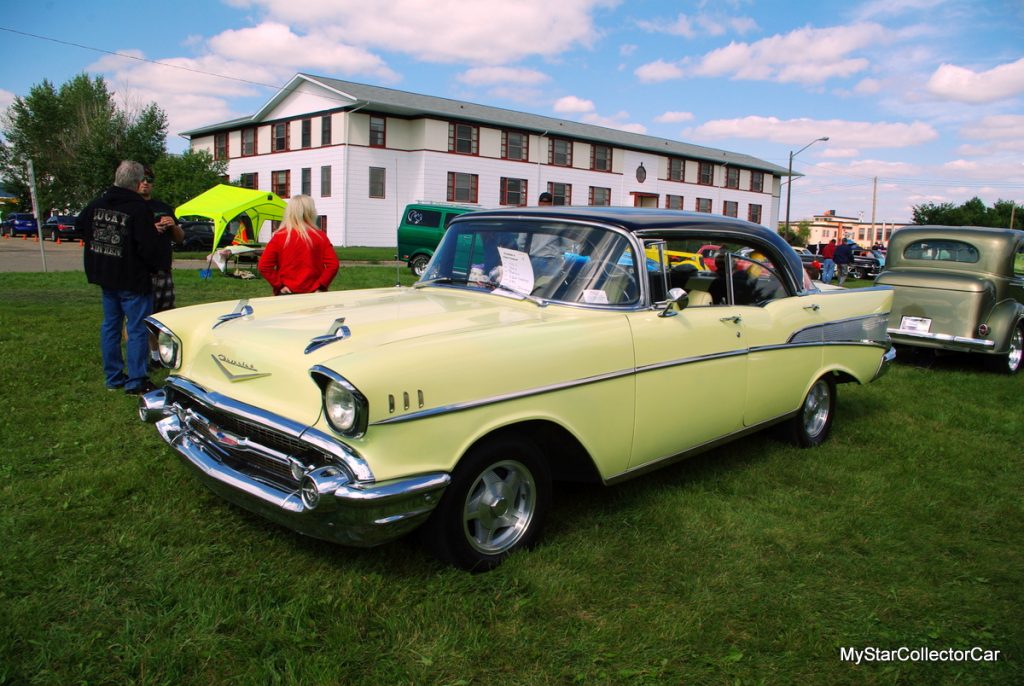 Sherryl was happy to describe life as a female owner of classic iron–here's her MyStar story.
Lucia Humes is the proud owner of a 1961 Corvair Rampside pickup named Roamin'. Roamin' was featured in an August 2015 story where Lucia made it clear this truck is not a trailer queen.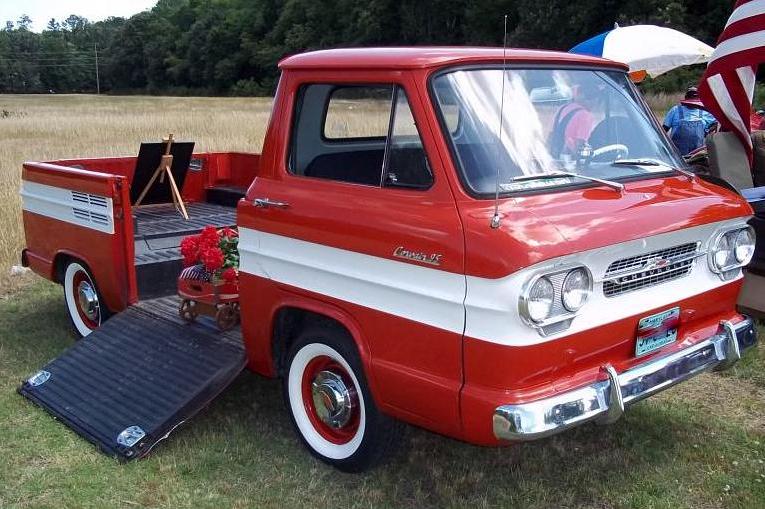 Here's the MSCC link to the full story.
April 2016 featured another great MyStar owner's story in the form of a '68 Chevelle. Cassie Nunes is the owner of this classic Chevy and she literally grew up in the world of classic iron, so she got her hands dirty on her Malibu.
The car culture is a huge part of her life as you'll see in this MSCC link to her story.
Sue MacKenzie owns a 1967 Thunderbird so that means she owns a very unique car. She made the MyStar owner's story list in April 2017 when her T-bird was featured–this was a great story on many levels because it was her first car.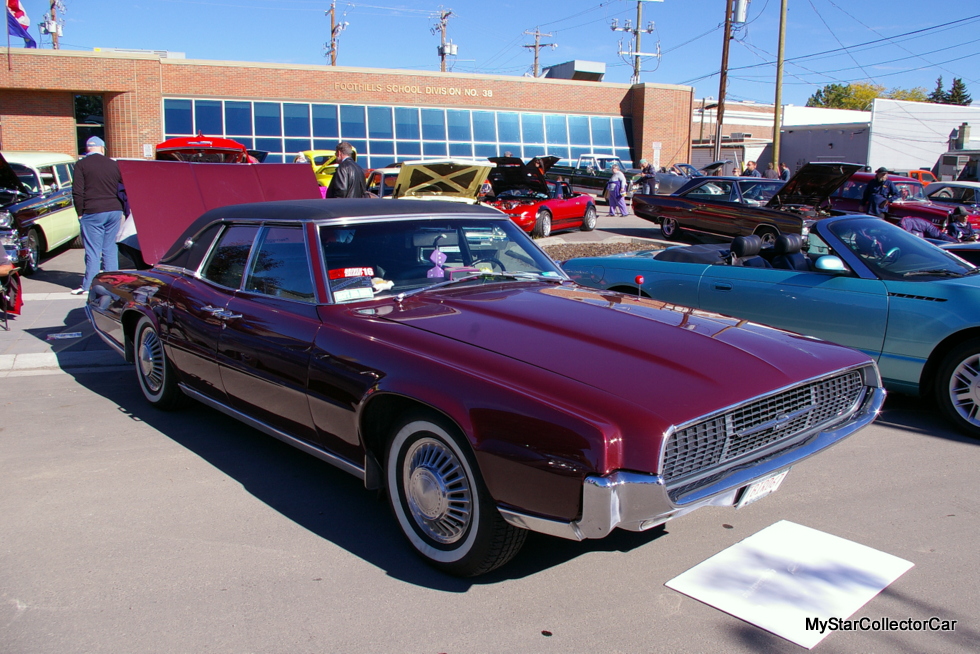 You can fill in the details via this MSCC link.
Last–but certainly not least–is a great story about a very cool '65 Impala. Crystal Chapman is the proud owner of The Dean Machine and the big story was that his was a father-daughter project.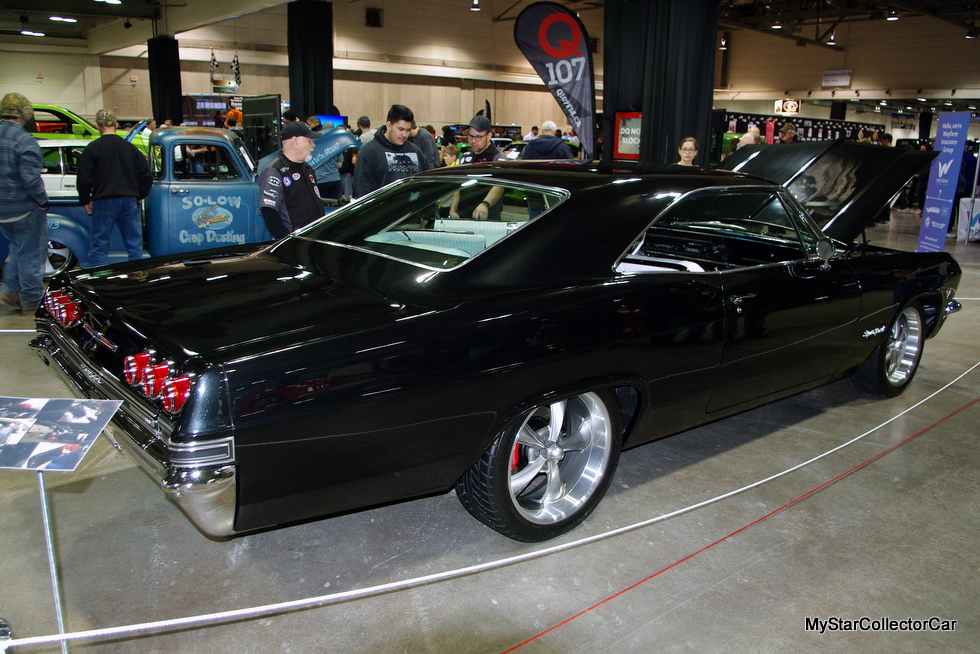 Here's the link to the full MyStar story.
By: Jerry Sutherland
Jerry Sutherland is a veteran automotive writer with a primary focus on the collector car hobby. His work has been published in many outlets and publications, including the National Post, Calgary Herald, Edmonton Journal, Ottawa Citizen, Montreal Gazette, Saskatoon StarPhoenix, Regina Leader-Post, Vancouver Sun and The Truth About Cars. He is also a regular contributor to Auto Roundup Publications.
Please re-post this if you like this article.