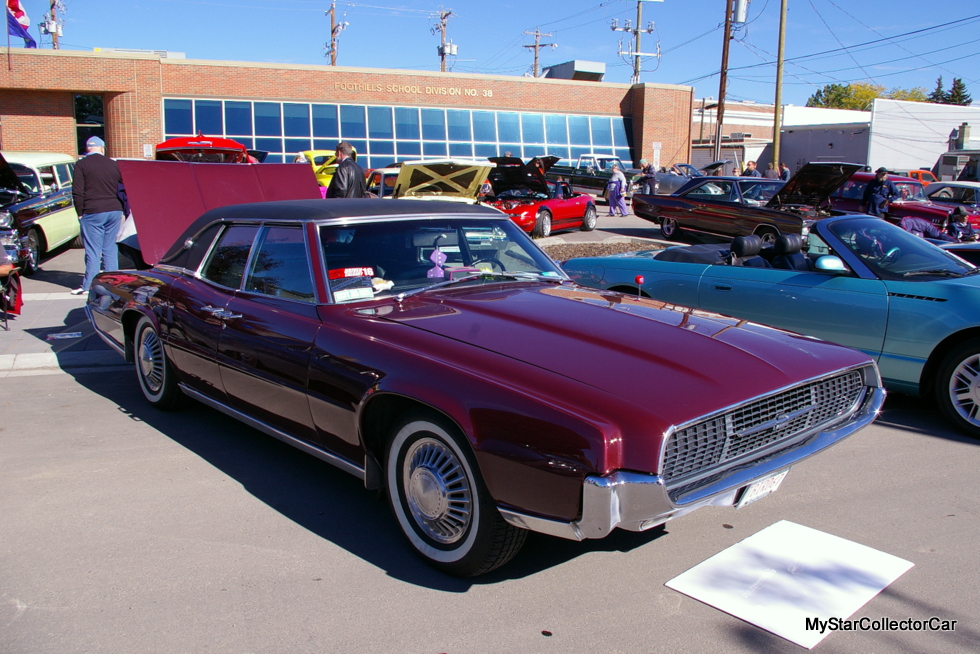 Sue MacKenzie is one of those lucky people who still own their first car.
She never has to wonder why she sold it, what happened to it, or can she find it again- because Sue still has her first car.
Sue's 1967 Ford Thunderbird continues to be a big part of her life and she is able to spend time behind the steering wheel of her first car.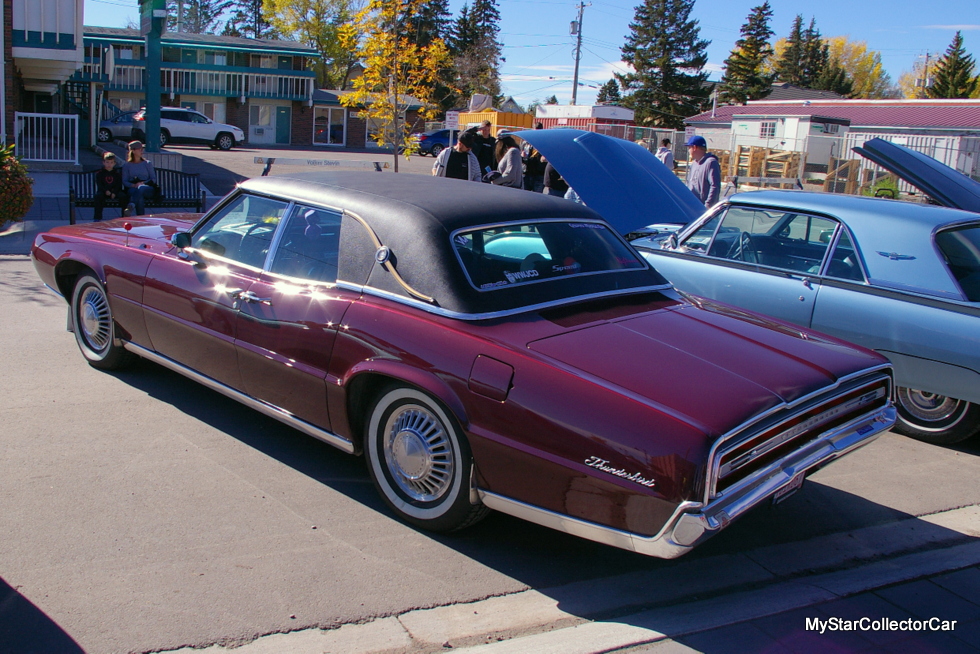 The 1967 Thunderbird represented a change in direction for the famous Ford. The T-Bird began life as a two-seater sports car in 1955 and grew into a large sedan by 1967.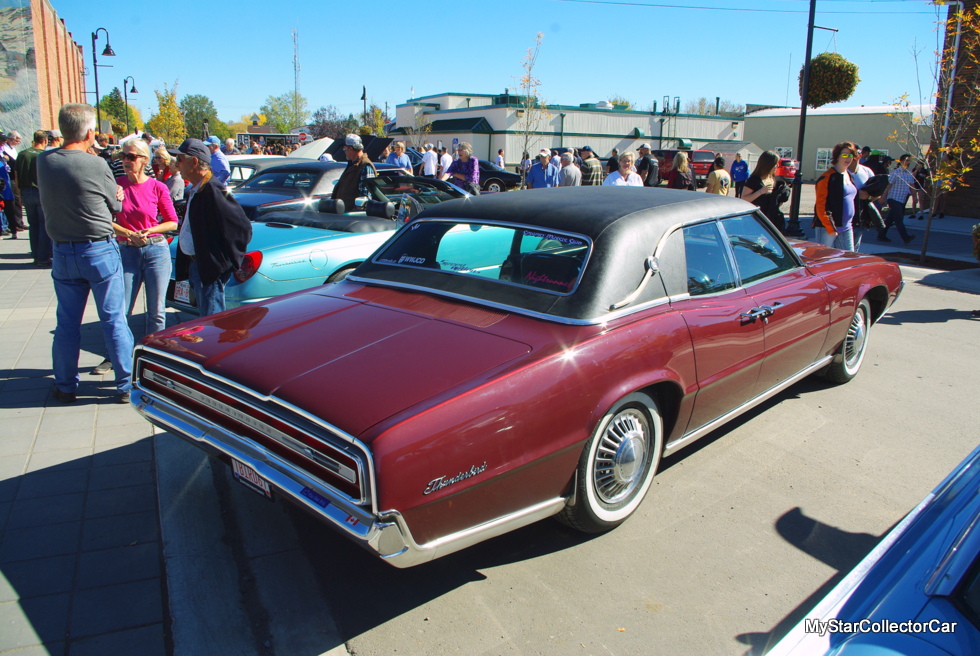 1967 was the year Ford moved the Thunderbird into the luxury car market and introduced a brand new look for the T-Bird. The move toward the luxury car market meant the Thunderbird offered big car features like comfortable seating for rear passengers in the four door versions.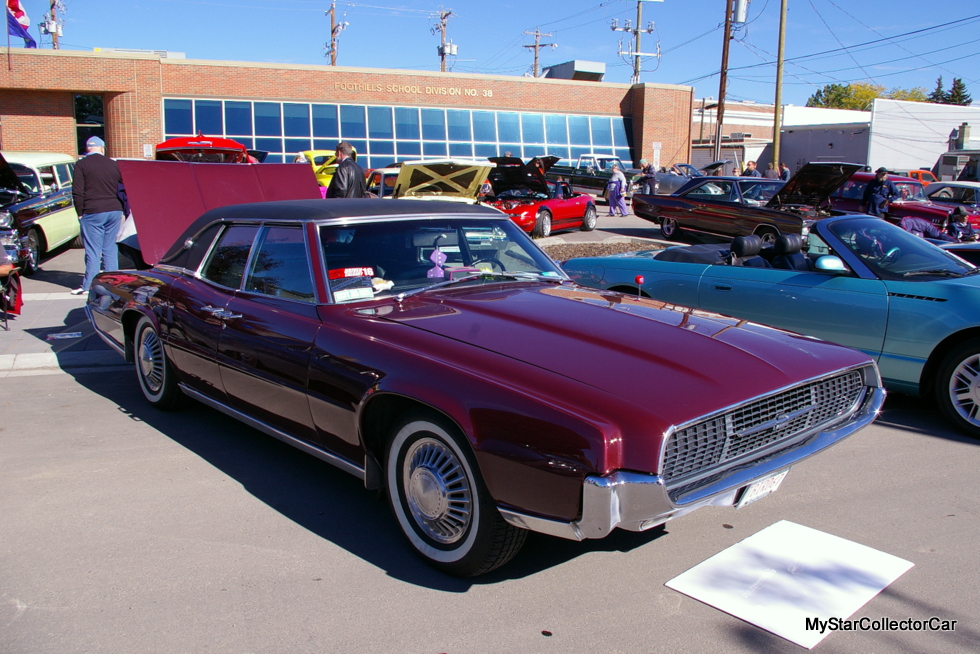 The four-door Thunderbird also offered rear doors that opened in the opposite direction of conventional doors. They were known as suicide doors and had fallen out of favor over the years on lower end cars, but Ford saw an opportunity to add this upscale door design to its 1967 T-Bird and ran with it.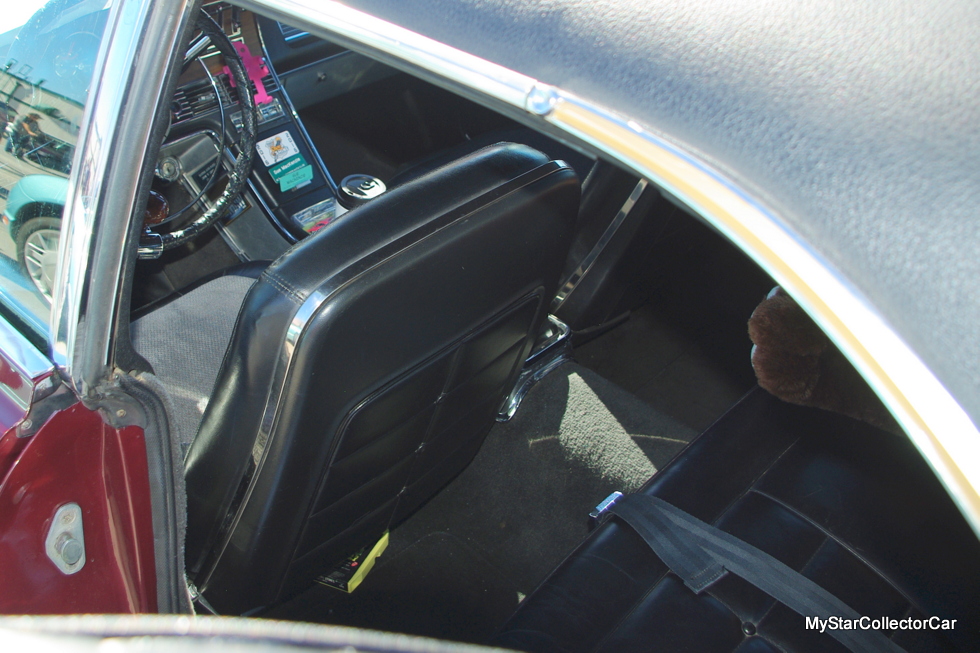 The Blue Oval Boys also put the '67 T-Bird on a full frame with plenty of rubber bushings between the frame and body to alleviate road vibration issues.
The 1967 Thunderbird also got a complete body makeover and bore no resemblance to the '66 T-Bird. Detroit had begun a movement toward hidden headlights in the 60s and the 1967 Thunderbird was the first T-Bird to get this feature.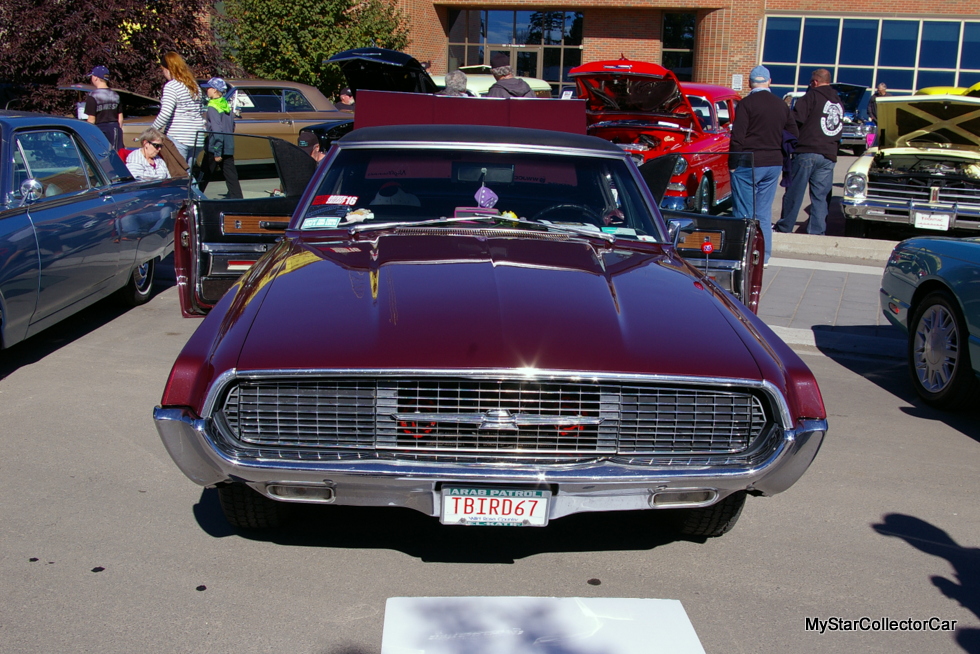 Sue's '67 Thunderbird was originally purchased by her father in the mid- 70s. Her father bought the used T-Bird in the Spokane, Washington area and brought it back to western Canada. Sue became the car's owner as a young driver with her first car and never sold her T-Bird.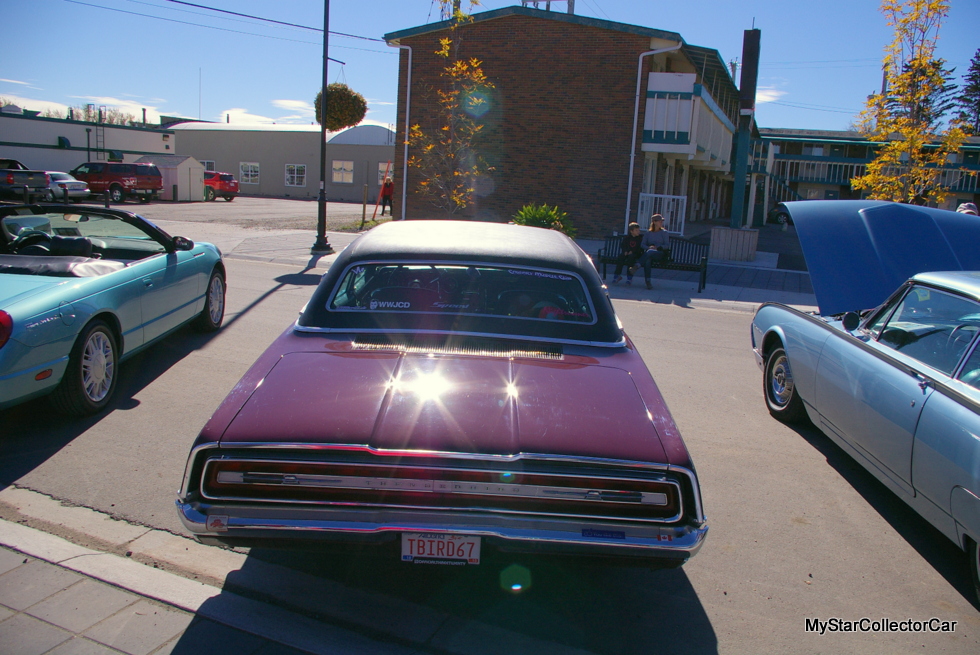 Sue even used her T-Bird for her job as an Avon lady during her early years with the car.

Most of us can only remember our first car in memories or old photos. Sue just has to look in her garage to see her first car and her T-Bird looks like it just left the showroom. She has won awards with her first car and it is easy to see why this car runs at the front of the pack at shows.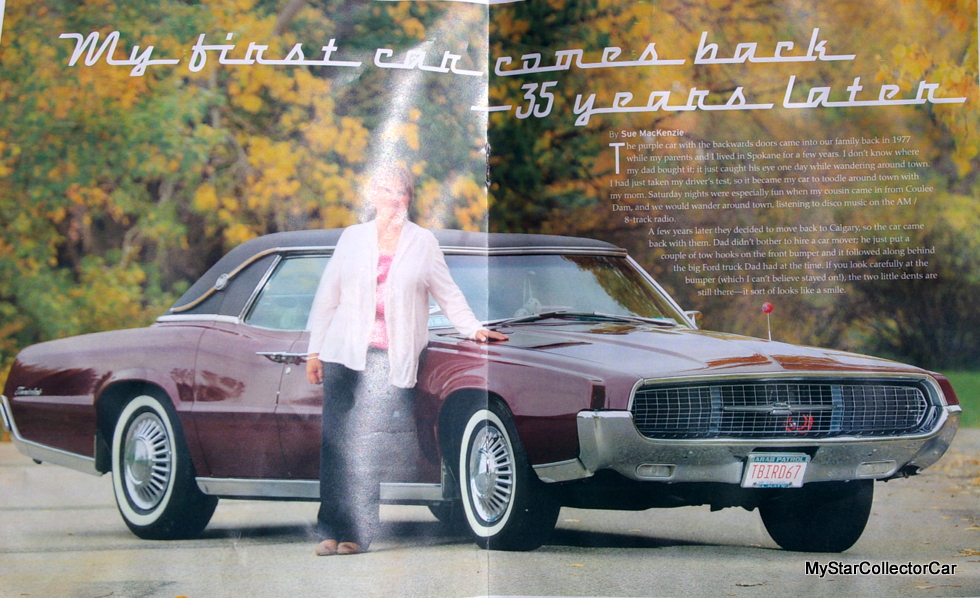 The car still has its original 390 engine under the hood. The Thunderbird also has a few other luxury features like power steering and brakes, along with an 8-track player that still "kind of works", according to Sue.
The T-Bird has about 122,000 miles on it after 50 years on the road and now enjoys a pampered life of semi-retirement. Sue says it still "runs down the road nice" and she enjoys every opportunity to drive her first car.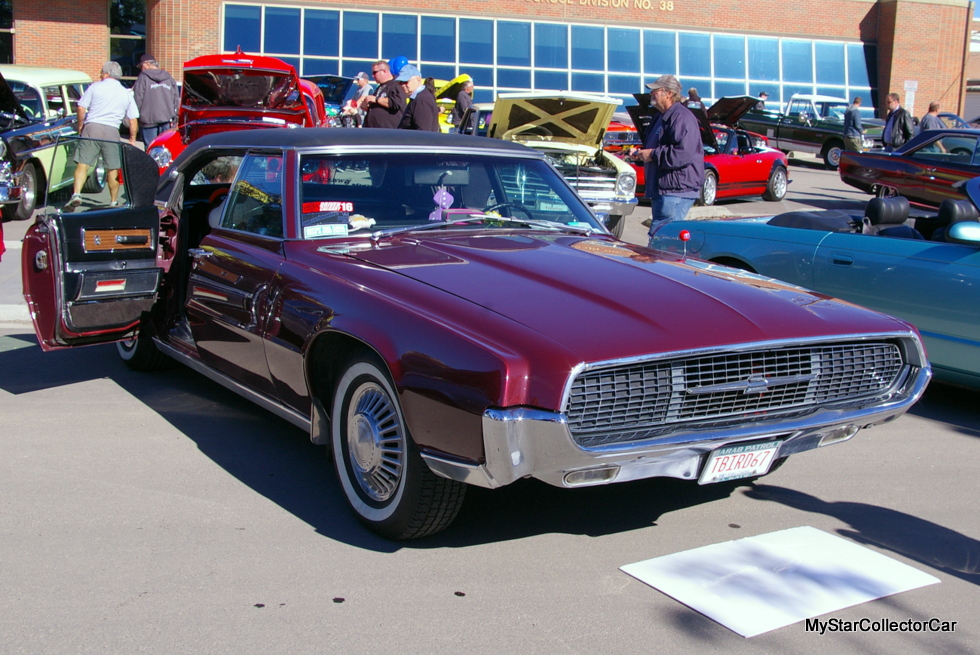 Sue is an active participant in her local Thunderbird club and enjoys her time at shows where she answers plenty of questions about her first car.
We at MSCC understand their curiosity because few people are lucky enough to own their first car.  
Jim Sutherland
CLICK HERE to Like us on Facebook
CLICK HERE to Follow us on Twitter
CLICK HERE to Follow us on Pinterest
Please re-post this if you like this article.