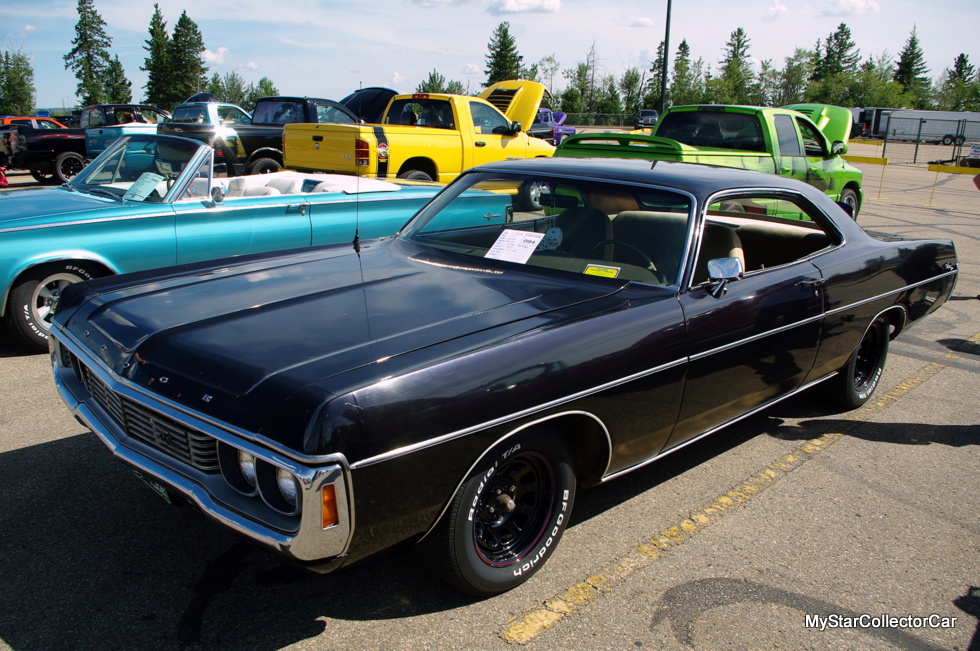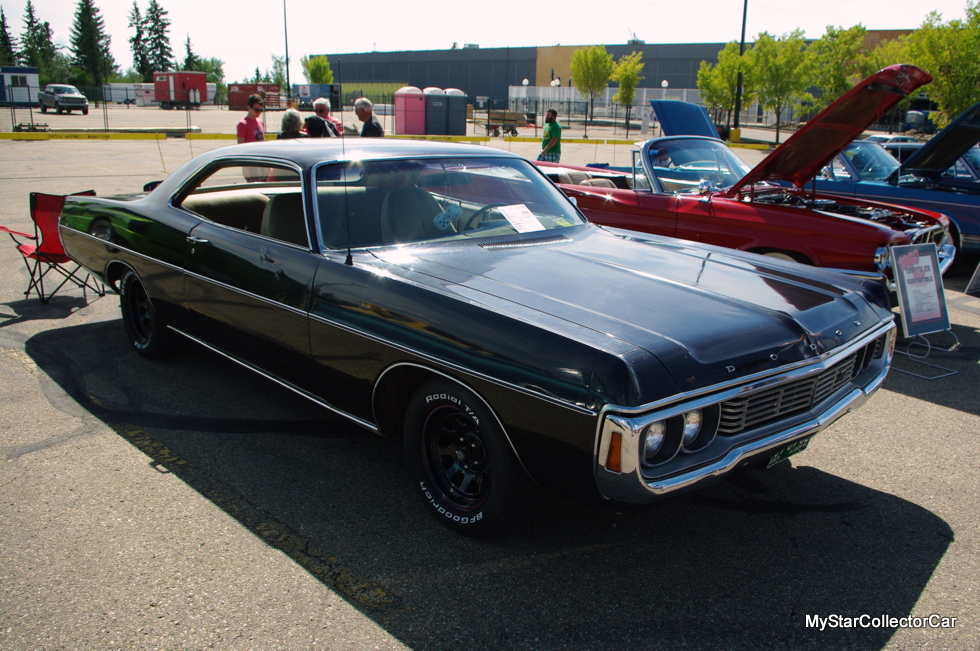 High school graduation is a major step in a young life and most grads like to mark the occasion with a significant event.
'Some grads mark it with the first tuxedo or formal dress while others mark it with a memorable event like a first limo ride.'
The most unique way to put a stamp on a high school graduation is to show up in a really cool old ride.
Erik Smelski planned his graduation around a 1971 Dodge Monaco. These big C-bodies are even rare at a big car show so Erik chose well but unfortunately his plans didn't quite work out.
Erik got the car from his grandparents after his uncle died. His grandmother wanted her late brother's car to go to a person who really respected the Dodge. Initially, they tried to sell the car the old fashioned way (word of mouth) but the market is relatively small for a '71 Monaco so Erik stepped up with an offer for the car.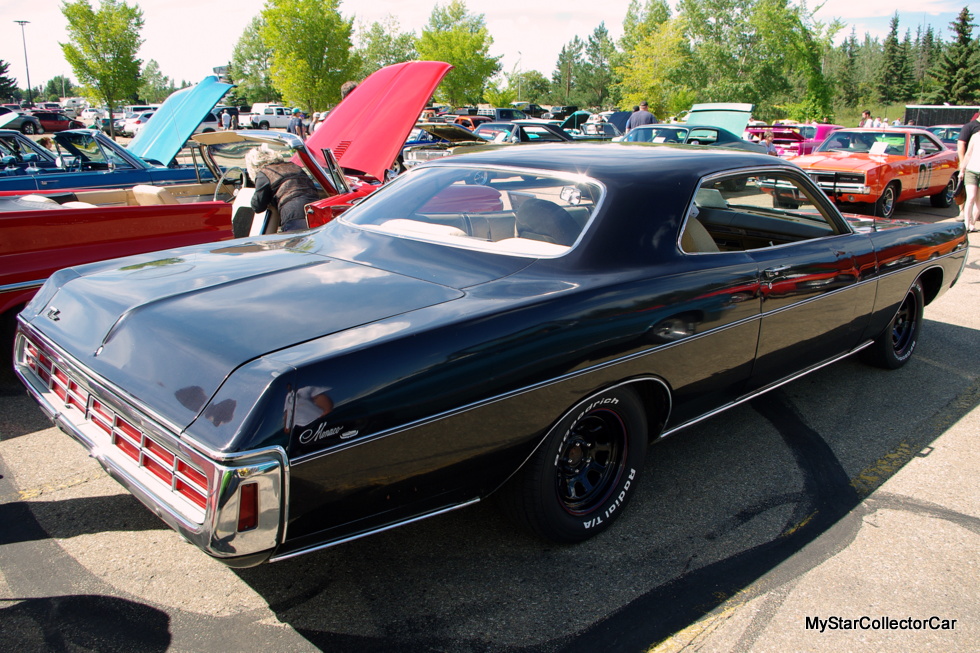 Erik's uncle had the car for about two years for about two years before he died and he'd bought it from the original owner. The original owner had all the records for the car so his uncle paid 8000 dollars for the survivor 109,000-mile Monaco.
Fortunately for Erik, his grandparents gave him a great inside deal on the car so he became the proud new owner of a '71 Monaco.
This is a fairly well-optioned car because it came with AC and a power trunk in addition to the usual array of power options like PS and PB. It has a few cosmetic issues like a big chip on the passenger side of the car but Erik is remarkably patient and logical for a guy his age.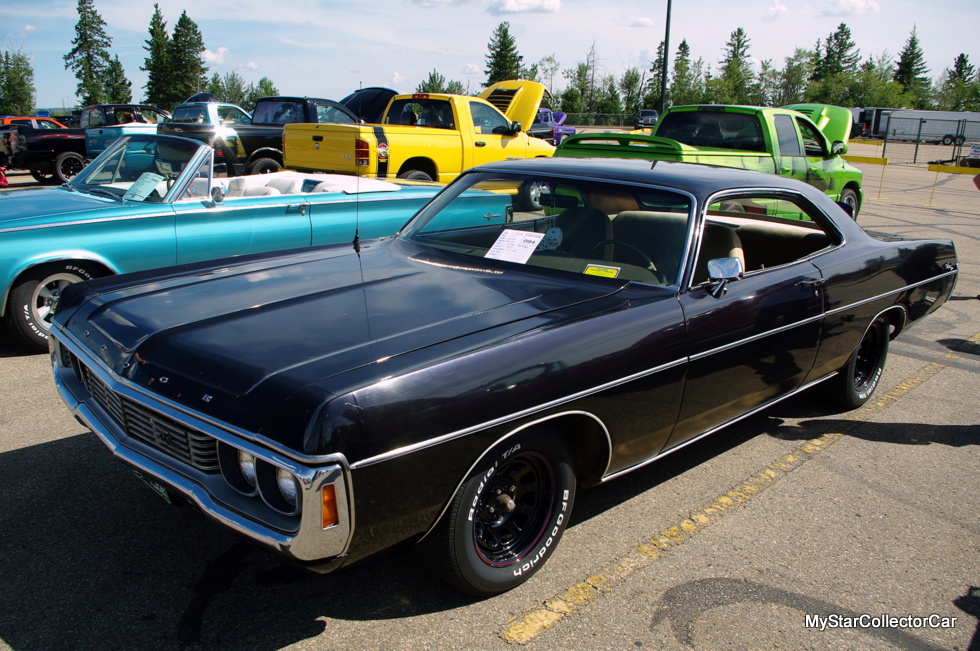 He started the car systematically and said the "gas was good and it just needed a little tuneup" but the alternator quit on an early run.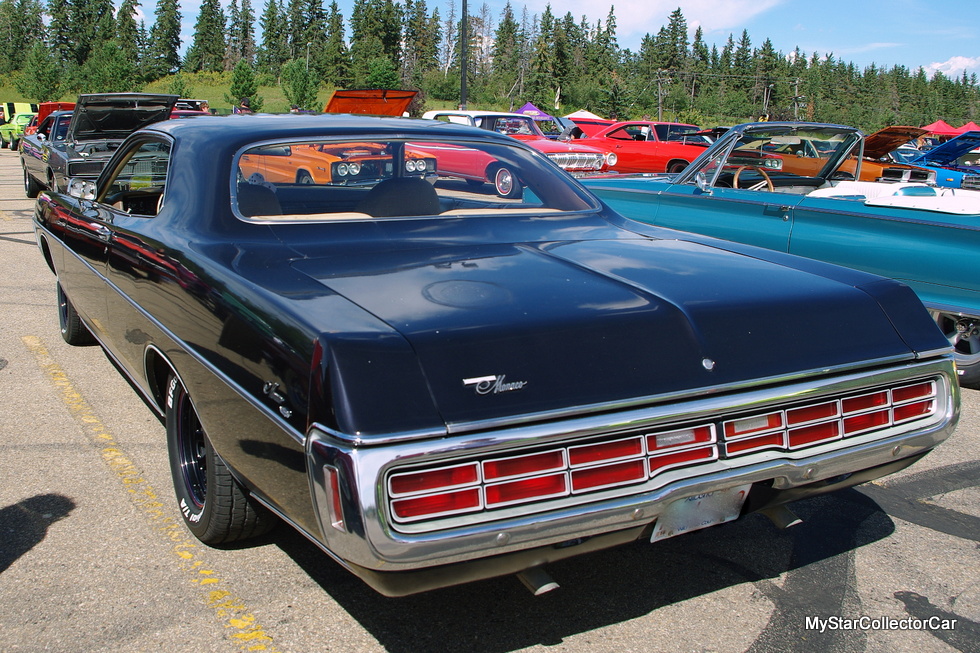 Erik wants to approach this '71 Dodge as an ongoing project so he's going to address the bigger issues on a priority basis. He wants to "get the headliner in it, fix the chip in the door and bring the seats back to stock". Erik's stated goal is to "leave it all factory".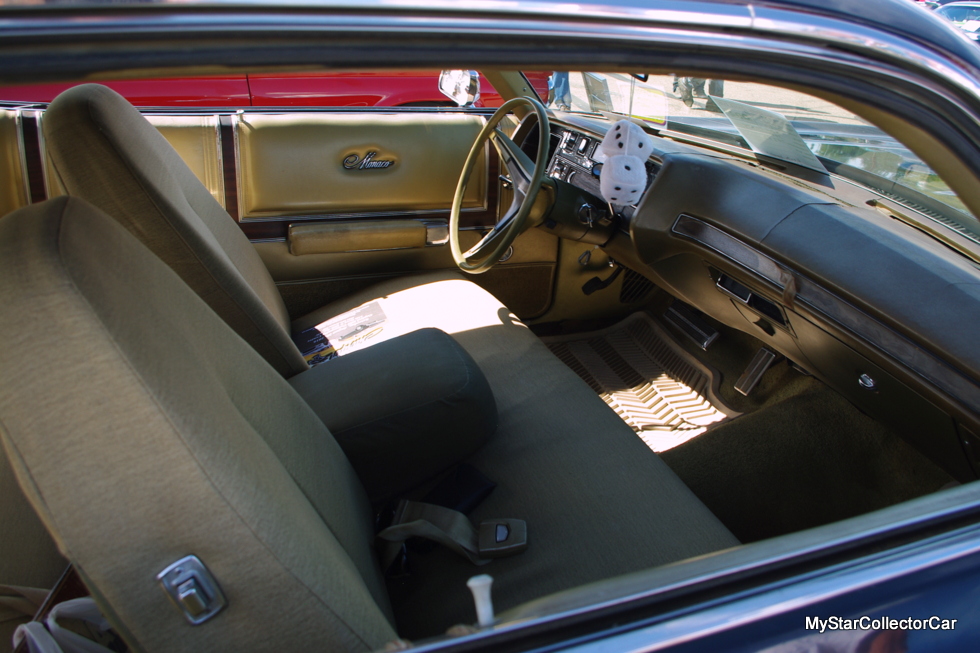 His only obvious concessions to custom are the new wheels because it "makes the car look faster" but he still has the original wheels. Erik also grabbed the dice off his daily driver pickup truck mirror because they're "more suitable to this car".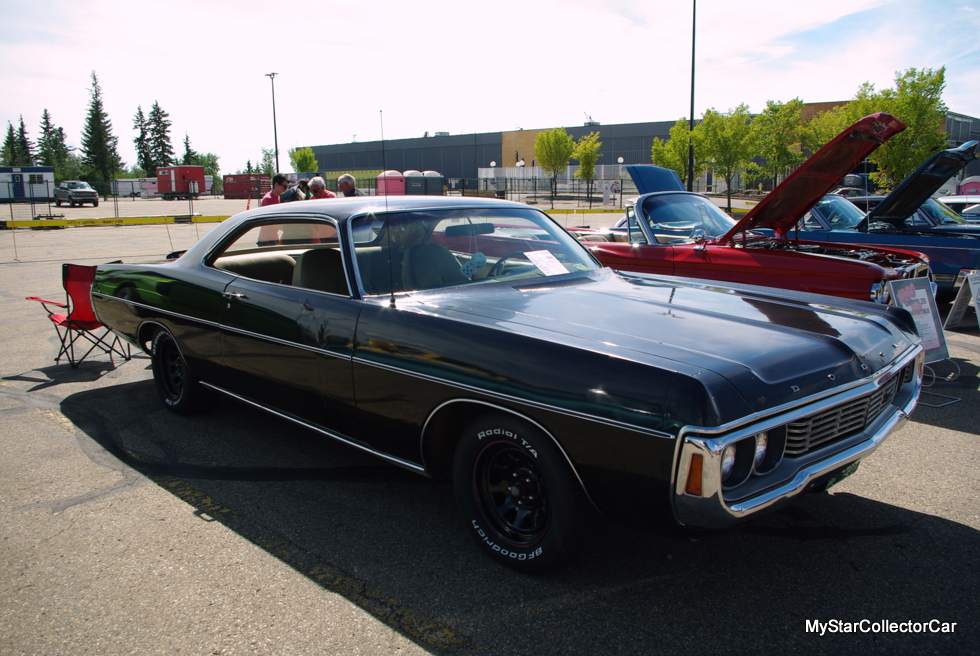 Erik is a relatively new driver and he wants to "just drive it and enjoy instead of just letting it sit" but he loves the driving experience in his '71 Monaco. He described it in very positive terms because he "always wanted a new-old car to drive". Erik said he likes the feel of the Dodge "floating down the road" and he said he runs it effortlessly at 70 miles per hour and the 383 4-barrel gets 23 miles per gallon. He said it "runs great in hot weather and in the rain" but the wipers "aren't great".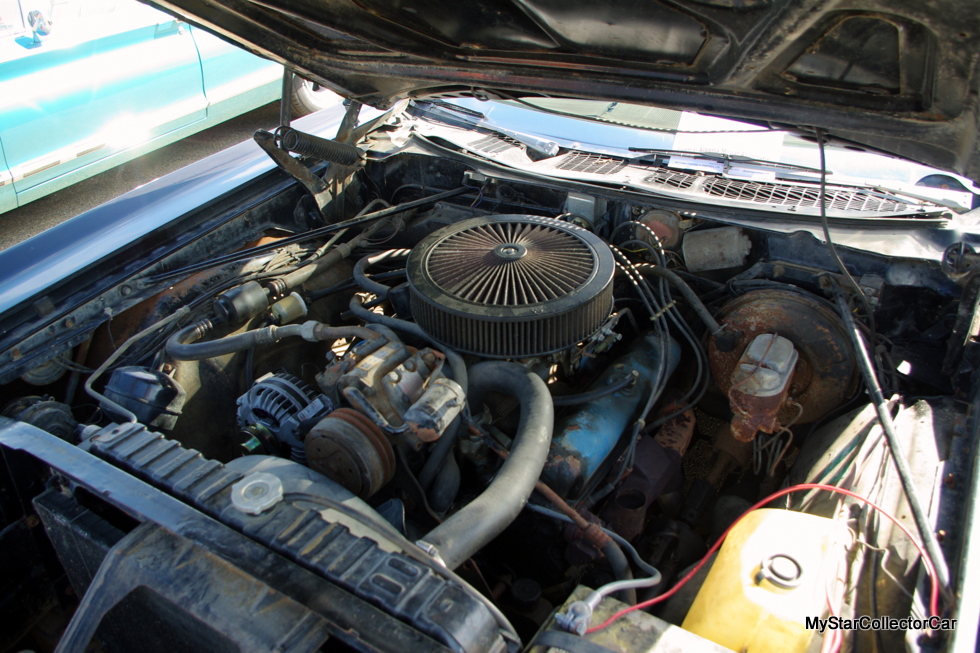 Erik only had one bad experience with his Monaco—he wanted to take it to the graduation but "the back lights didn't work" so it missed the big day.
'Fortunately for Erik there are many more big days ahead in this classic Mopar C-body.'
Jerry Sutherland
CLICK HERE to Like us on Facebook
CLICK HERE to Follow us on Twitter
CLICK HERE to Follow us on Pinterest
Please re-post this if you like this article.