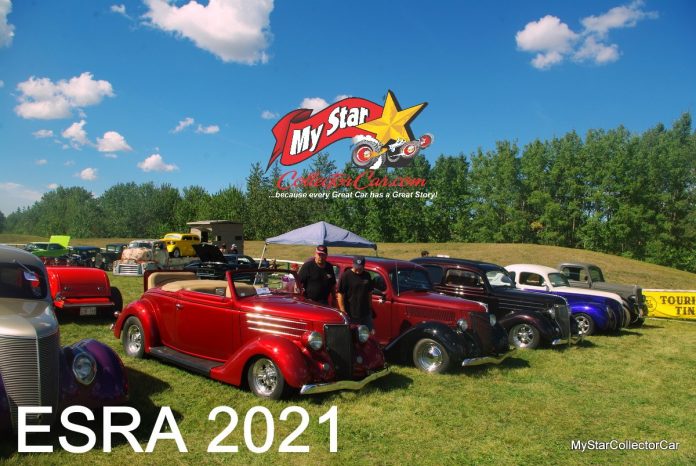 We at MyStarCollectorCar always circle the calendar date for the annual ESRA (Edmonton Street Rod Association) show because it is one of our favorites.
Edmonton, Alberta Canada (population: 1,491,000)  is one of the most picturesque cities in Canada during the summer months, so the ESRA shows are held in one of Edmonton's many green belts, including their new location this year at the Whitemud Equine Center.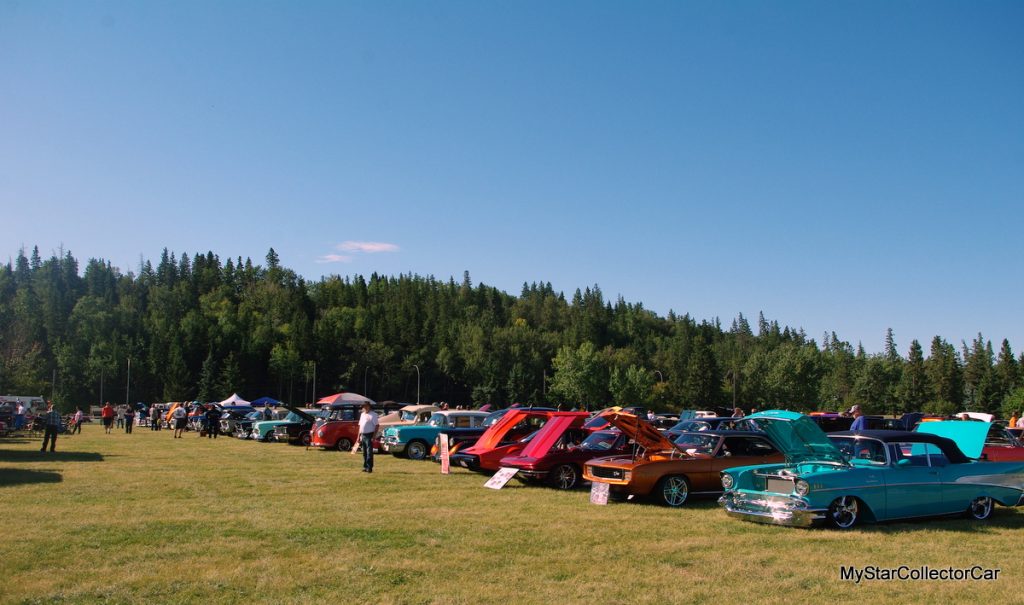 A car show on the grass is a real asset and the Edmonton Street Rod Association leans heavily in this direction, including their 2021 event held this past weekend. The trademark of the ESRA show is the variety and quality of entry vehicles at this event, and this year was an exceptional one in our opinion.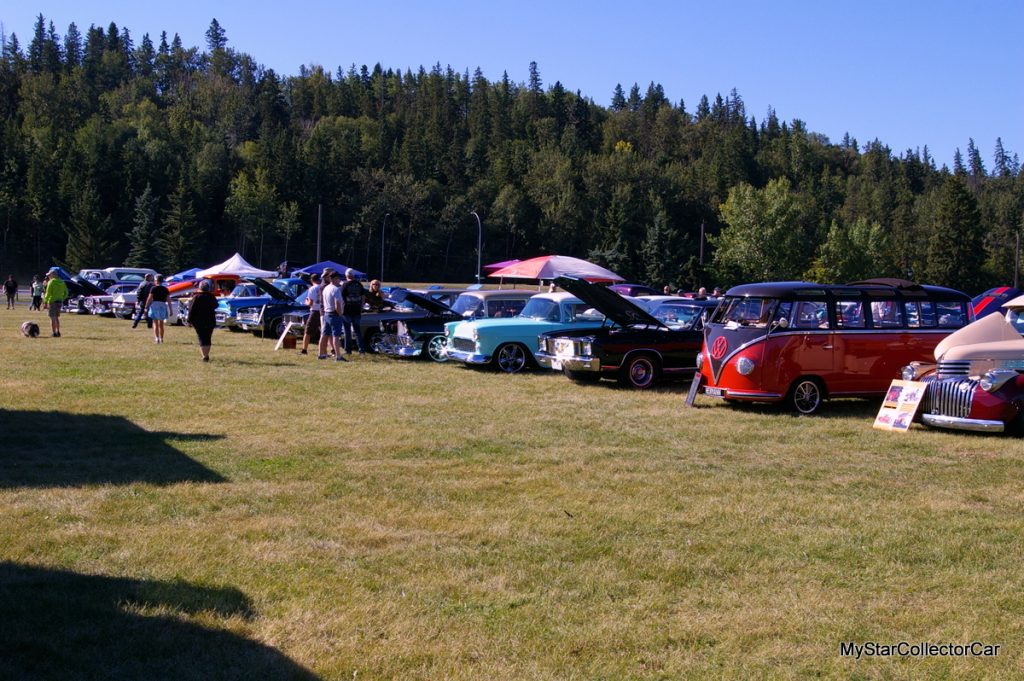 For example, a 1959 Bedford resto mod van was a star at the show, mainly because there are very few of these unique British delivery vehicles left in North America, let alone a Bedford van that has undergone a wild custom upgrade in every conceivable way.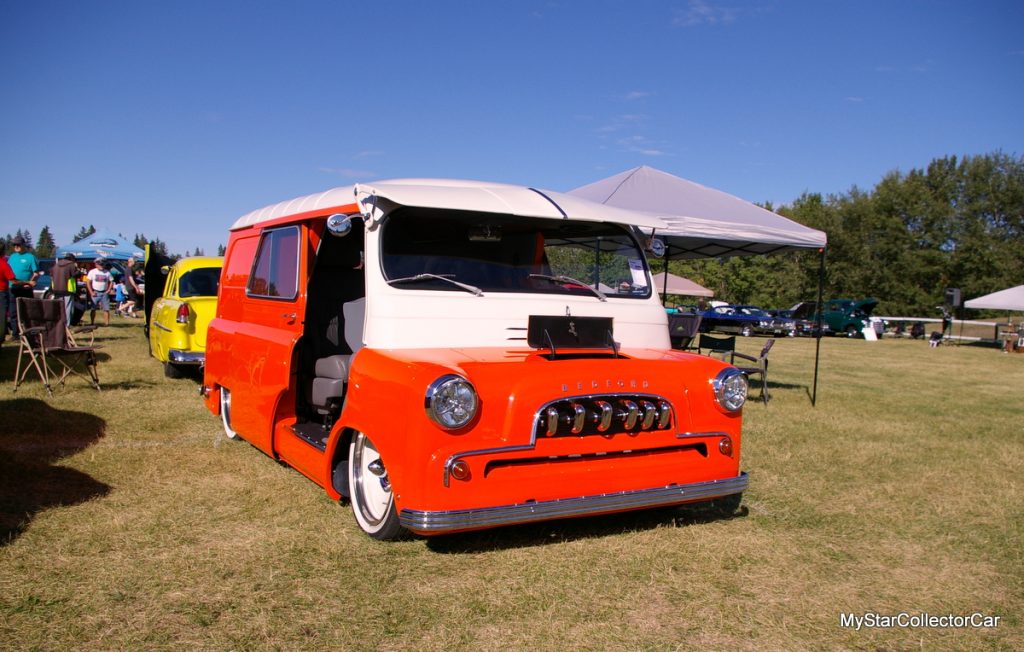 MyStarCollectorCar was able to interview the Bedford's understandably proud owner and she was able to fill in the blanks for our many questions about her cool custom van. Look for the complete story in a future MyStarCollectorCar article.
The second-generation Corvette Sting Ray carved its own path during its 5-year model run and is one of the true superstars in the car hobby.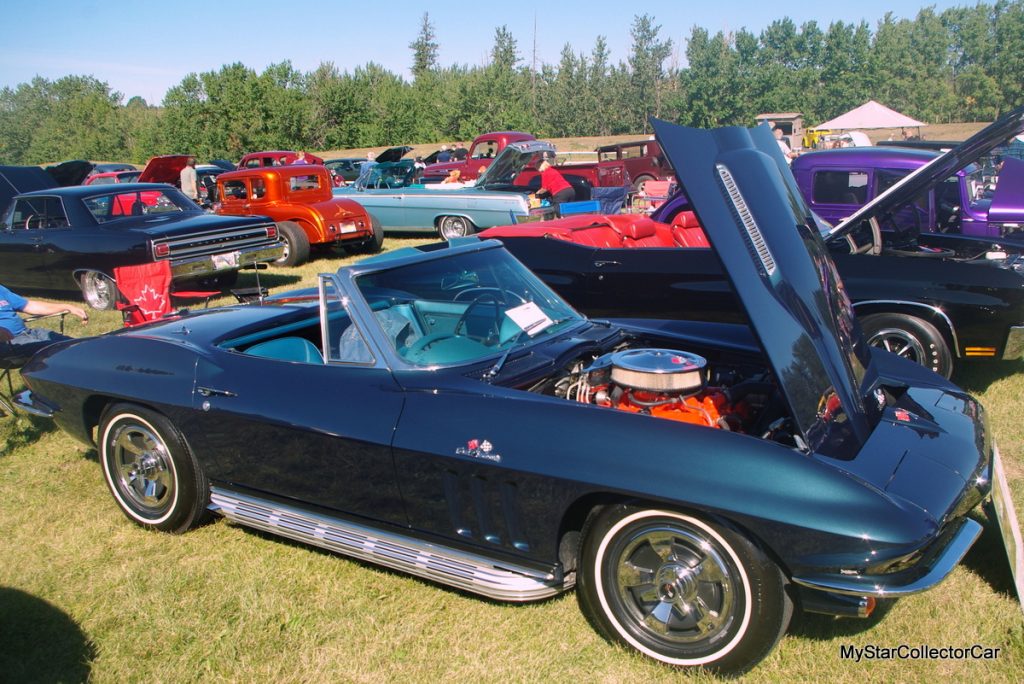 A 1966 Corvette convertible with a factory 427 under its hood is a car that runs at the front of the pack (figuratively and literally) for car guys, so MyStarCollectorCar was pleased to get the full story behind this beast of a car and will run a future feature about it.
One of the big TV star cars is the General Lee, a 1969 Dodge Charger that became a legend for an entire generation of car guys.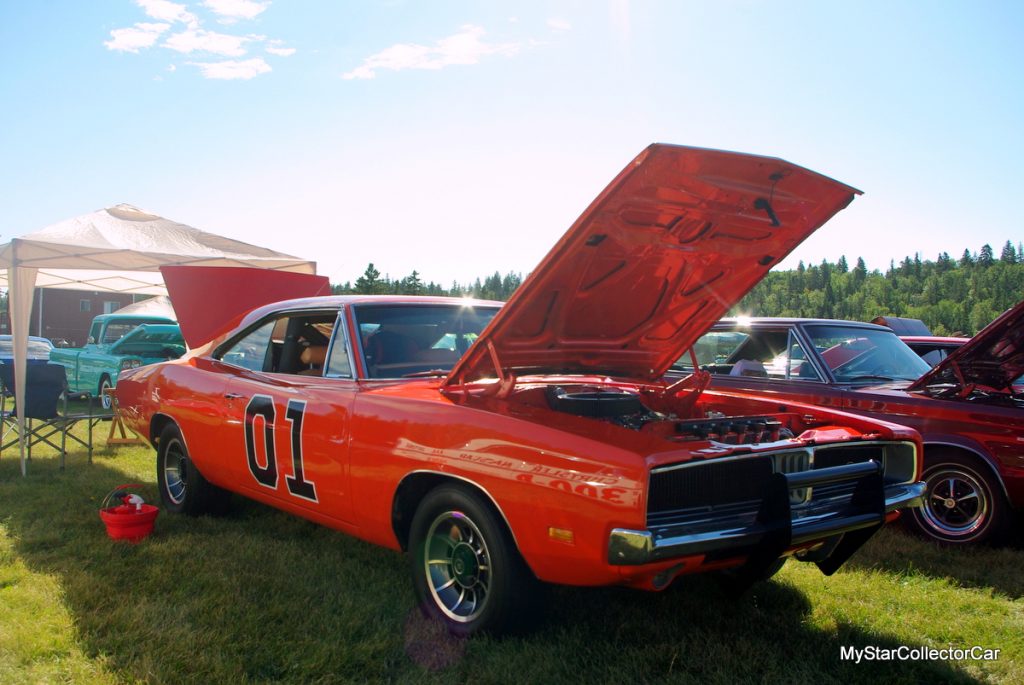 MyStarCollectorCar found a tribute General Lee Charger that is an exact replica of the TV car and will run its story in an upcoming piece.
How many people can say "I use a 106-year-old car as a daily driver during the summer"?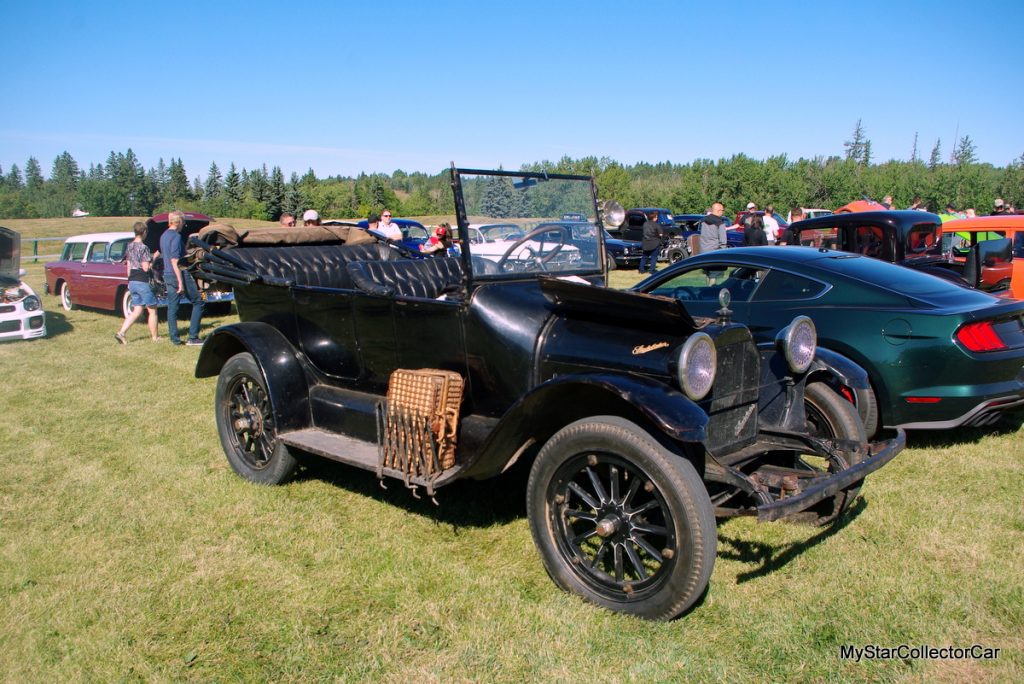 The list is very short for obvious reasons, but MyStarCollectorCar caught up with the owner of a 1915 Studebaker who uses his car on a regular basis during the summer months. We will run the full story about this remarkable old car in a future article.     
The other end of the spectrum was a fast 1970 Chevelle LS6 convertible equipped with a 454 and likely the only one in existence with its long list of factory options.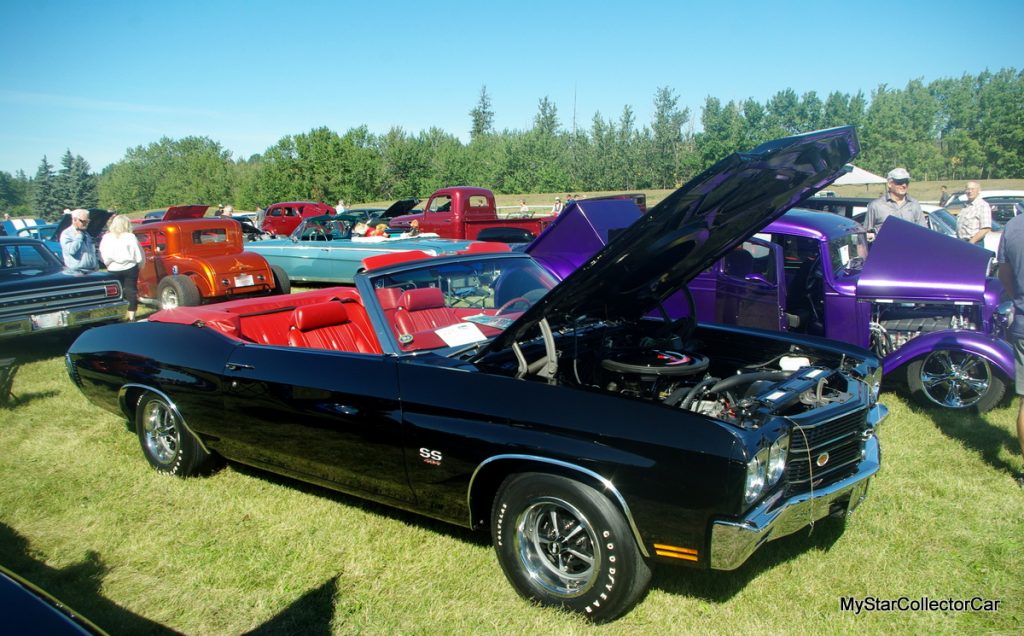 The car did not have an armed guard, but we at MyStarCollectorCar would have understood why it might have extra security around it because this drop top is that rare. Our readers will learn more about the car in a future MyStarCollectorCar feature story.
A 1948 Prefect built by Ford of England also caught our attention at the ESRA show.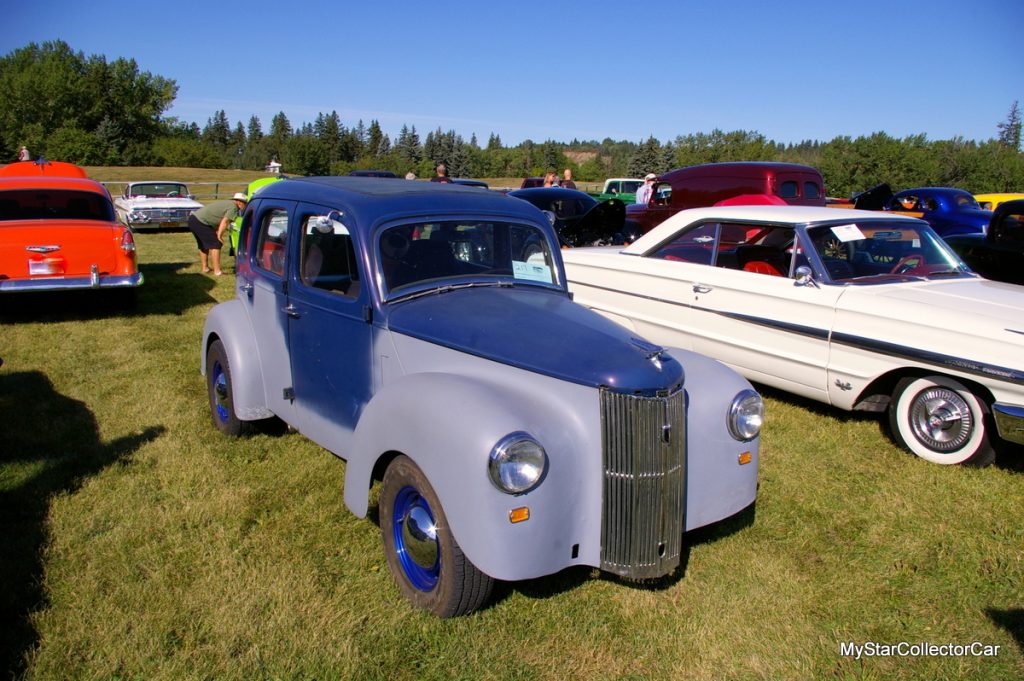 The Prefect had undergone a major transformation under its current owner's watch and is now a completely different car compared to the mild-mannered little Brit compact that arrived in Canada 73 years ago.
The full details behind this resto mod project will be revealed in an upcoming MyStarCollectorCar piece.

A 1959 Chevy truck started out as a cool resto mod project-but ended up as a tribute to a late hockey legend who was a big influence on the pickup's owner, a car guy with a passion for hockey and the vintage vehicle hobby.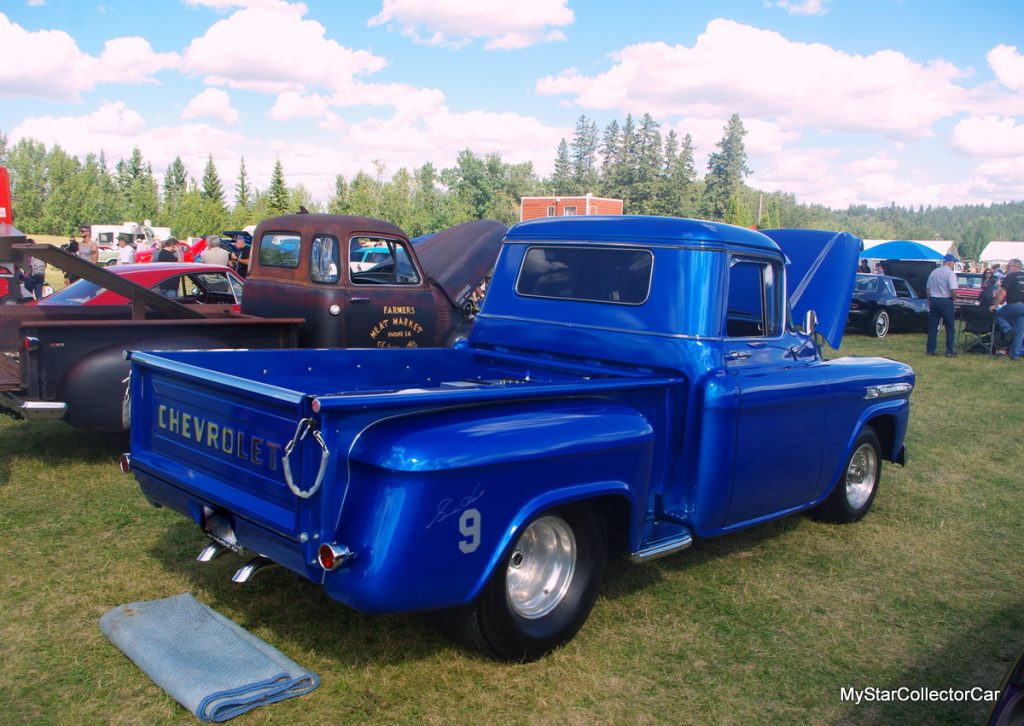 MyStarCollectorCar will connect the dots in a future article.
Vintage trucks have grown in popularity over the past few years, including the Sweptline Dodge pickups from the 1960s.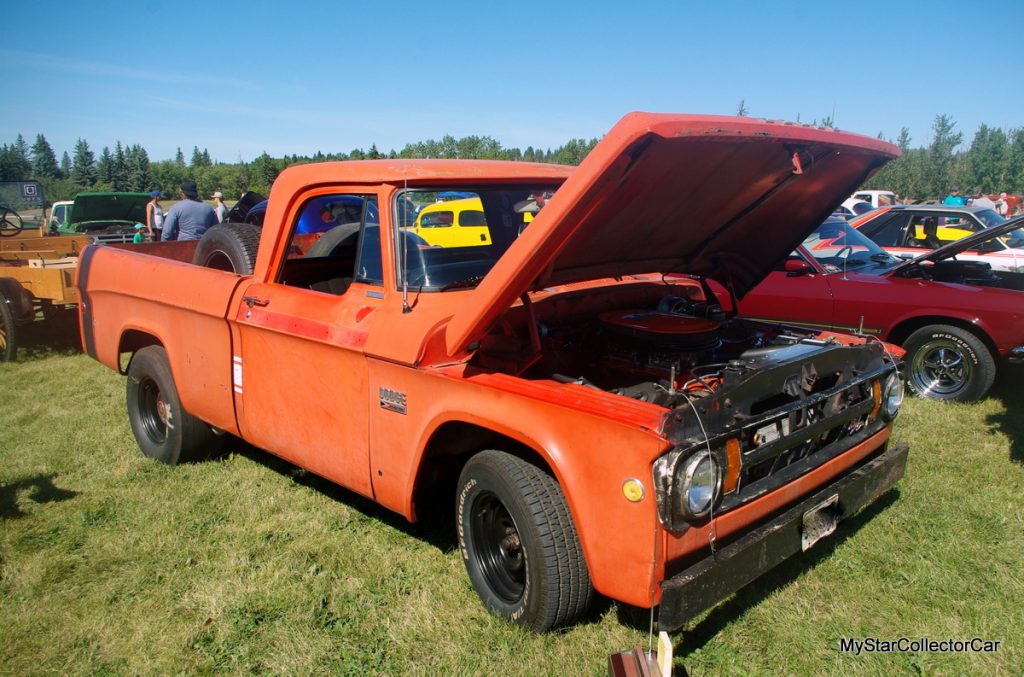 A 1969 Dodge truck with a vintage 1950s-era Hemi under its hood had a story that needed to be told to our readers, so MyStarCollectorCar will reveal all the how-and-why details in a future feature.
By now MyStarCollectorCar readers will have noticed the large variety of vintage rides at the ESRA show, including a highly unusual 1962 Imperial Crown South Hampton 2-door hardtop.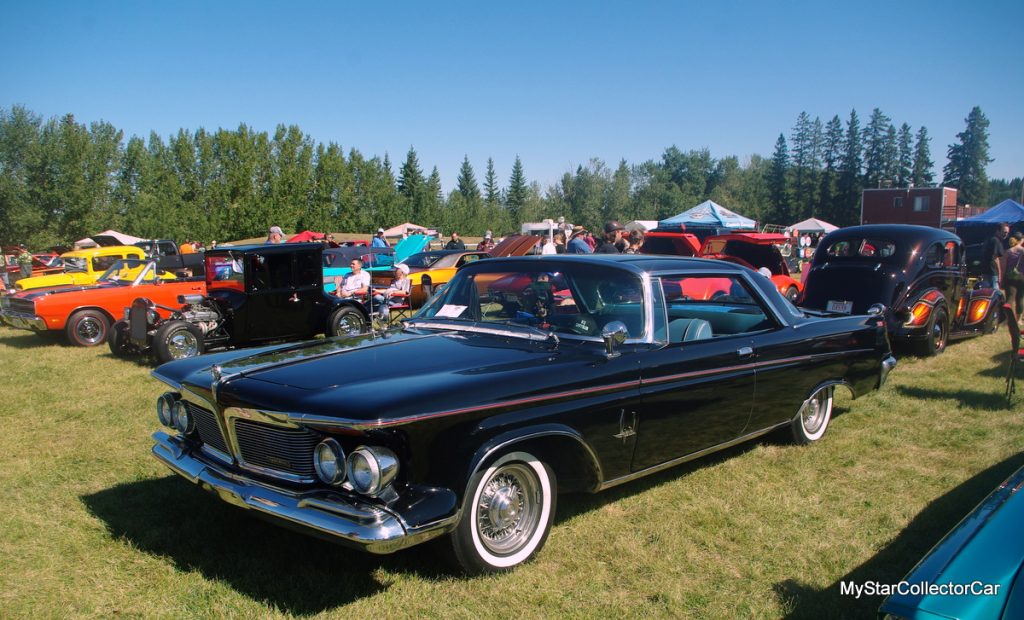 We have never encountered one of these finned beauties in a 2-door hardtop version, let alone gotten the story about one, but we were fortunate enough to get the full story behind the 59-year-old Impy and so will our readers in an upcoming MyStarCollectorCar article.
Last, but most certainly not least, was a custom 1972 AMC Javelin that was nicknamed "Freaken stine" by its owner.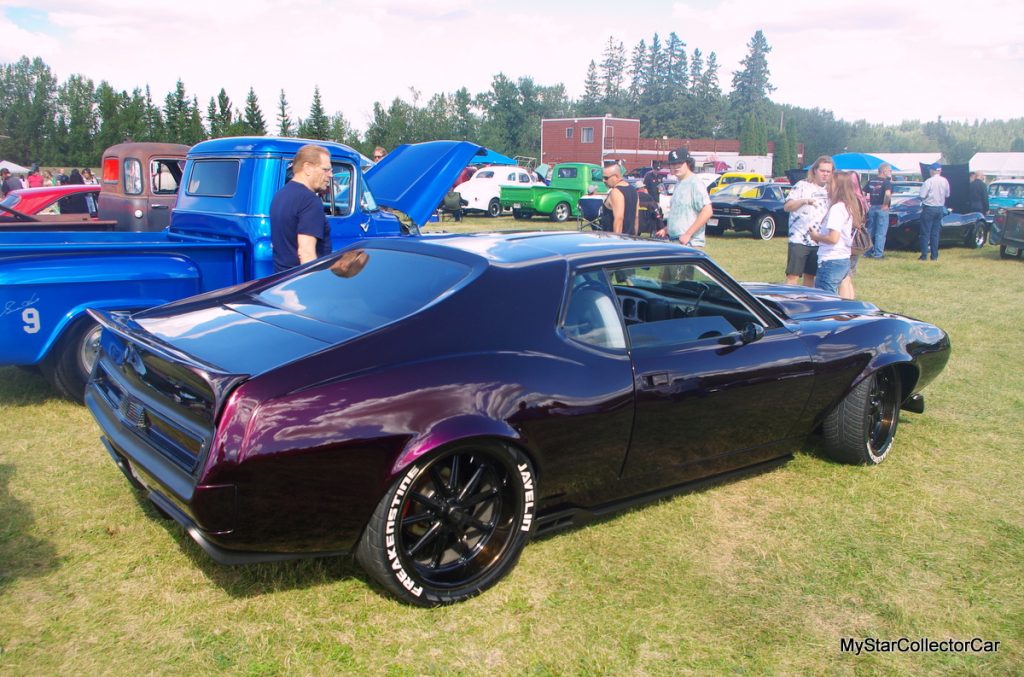 There are many reasons why this Javelin has a unique nickname and very cool custom skin, and MyStarCollectorCar will cover the reasons in a future article.
BY: Jim Sutherland
Jim Sutherland is a veteran automotive writer whose work has been published by many major print and online publications. The list includes Calgary Herald, The Truth About Cars, Red Deer Advocate, RPM Magazine, Edmonton Journal, Montreal Gazette, Windsor Star, Vancouver Province, and Post Media Wheels Section.