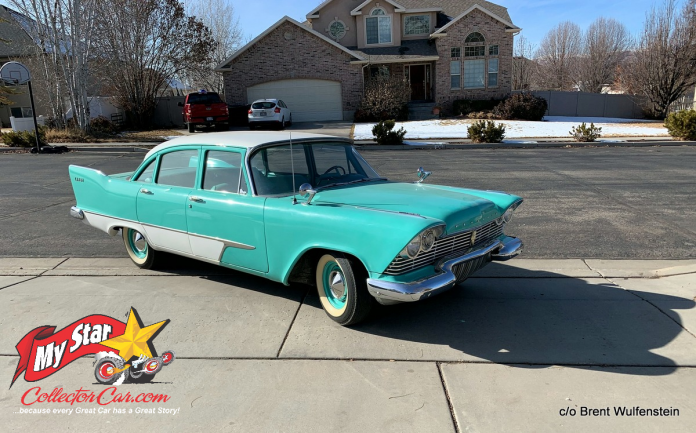 Four-door sedans have been the flavor of the month for donor cars for so long there's a good chance Fred Flintstone had a parts car parked in his back yard.
This 1957 Plymouth Savoy had a much happier—and intact second life as a family legacy car. Brent Wulfenstein is the proud owner of this Forward Look family hauler from the 50s and he was happy to explain its history: "My dad bought this for $250 as a parts car for a 1959 Plymouth Savoy two-door that had been owned by my great-grandmother on my Mom's side. This 1957 Savoy now has under 52,000 original miles. My dad became the second owner in 1988-89 with 42,000 miles".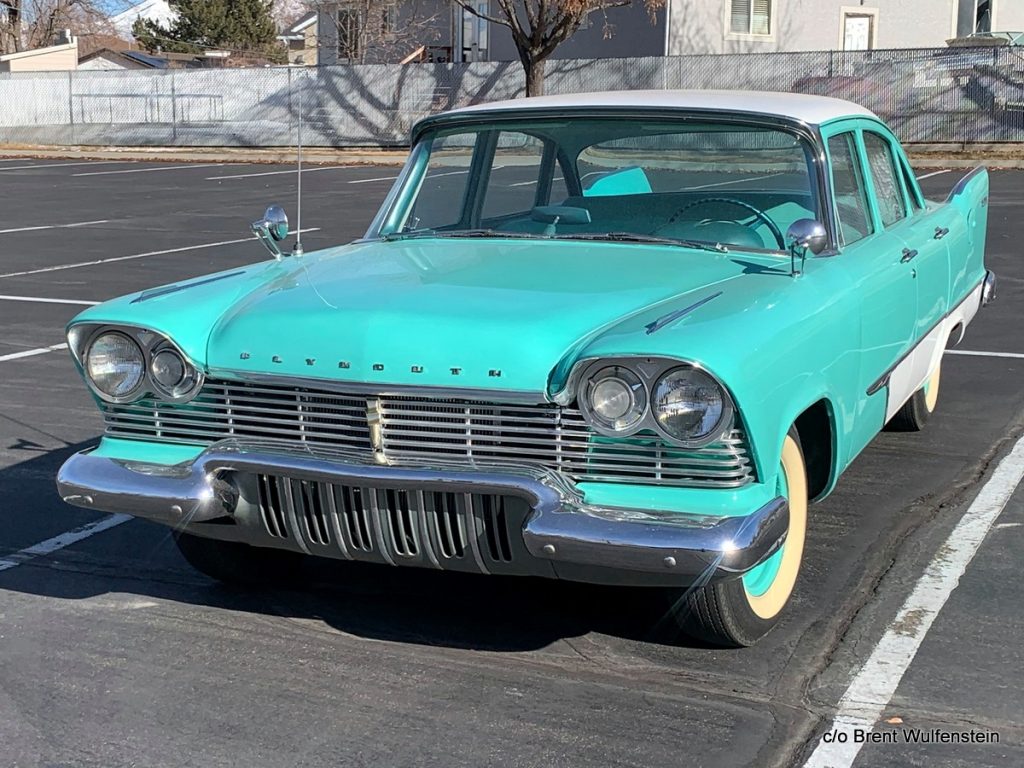 The old straight-six flathead Plymouth was remarkable from the start: "He put a little gas in it and while being towed home, he popped the clutch and it started. He drove it home from the rest of the way from having been sitting in the field".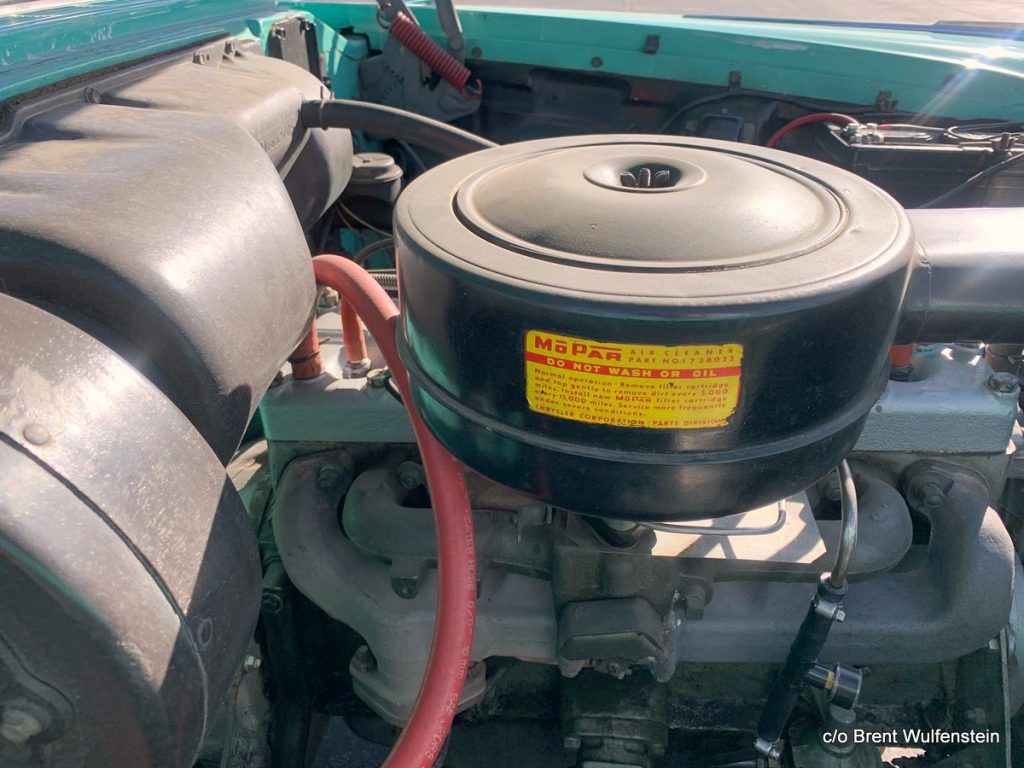 This was a true survivor despite its storage history: "When he started pulling things out like the worn seat covers saw that it still had the original near perfect seat covers underneath. The interior of this car has only had minor repairs and is mostly original to this car from 1957".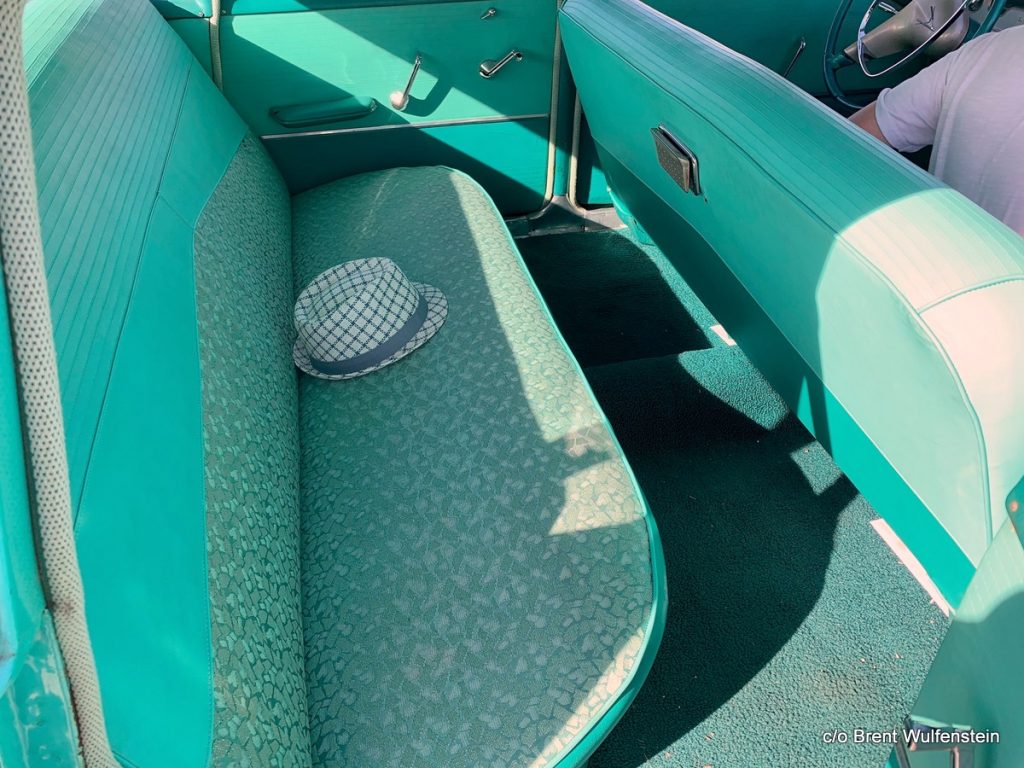 "It still had the old fabric covered plug wires. If I remember correctly, the car had been sitting in a field for at least four years and the day it was purchased my grandfather was towing it with my dad steering. My dad put it in gear let the clutch out and it started up…with no battery".

Brent explained how he and his dad connected with the Savoy: "After my dad decided to keep it, it became a father/son project. I was only 10 years old or so at the time and wasn't much help, but I did enjoy it. Some of my favorite memories are looking for parts off cars in an old junkyard. When I purchased my first house with a garage, he signed the title over".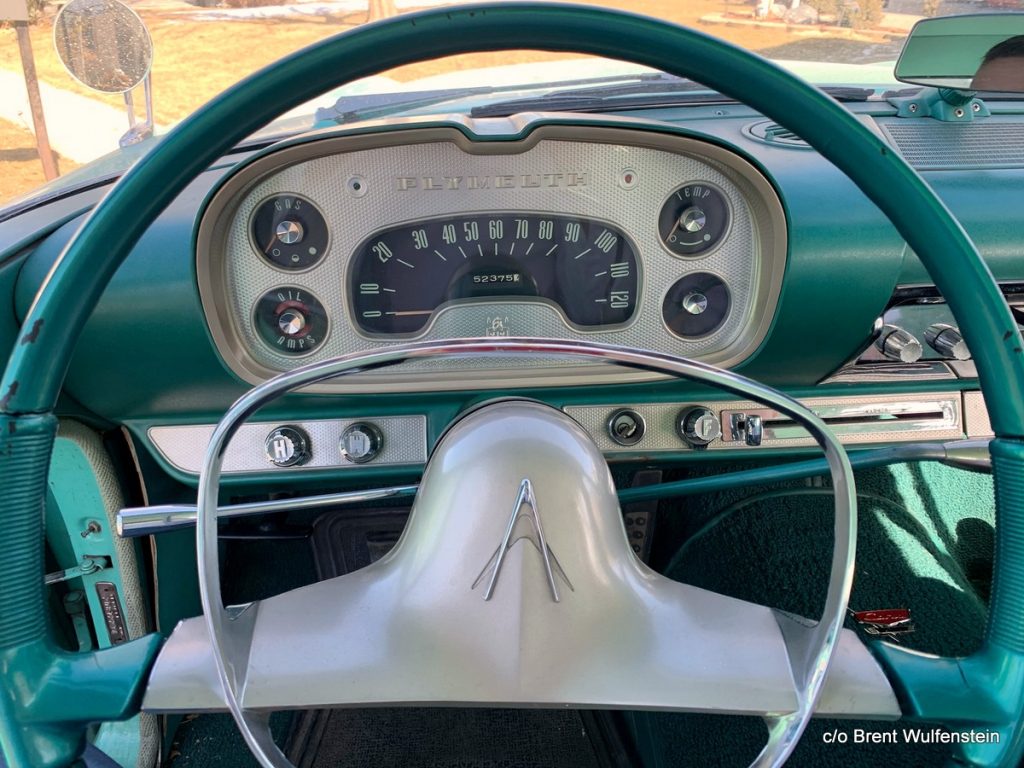 This was a solid car, so Brent had only minor details to address: "Since I have owned it, I have replaced the front valance with the correct year part. It had been in a small accident in the 1950s and it had been replaced with a 1958 valance. I have repainted a few parts here and there as they have been chipped or damaged. I put new rings and pistons in the motor a couple years ago. Some of the stitching in the rear seat is beginning to come undone between the vinyl and the fabric. That will be the next project".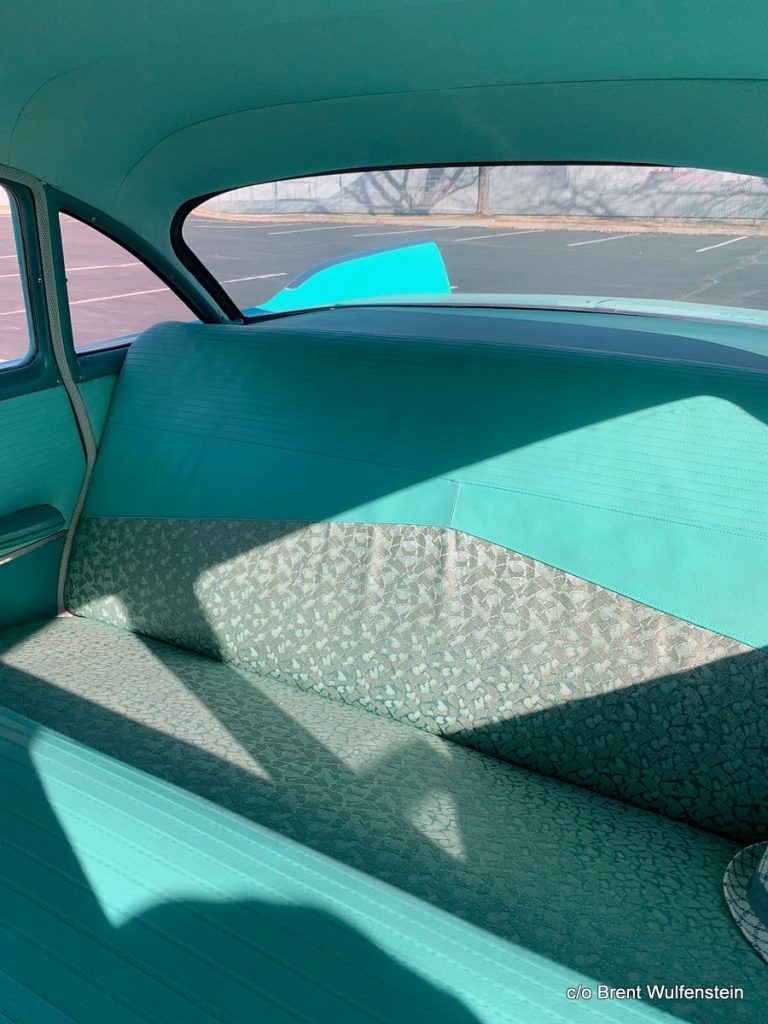 Brent puts on a comfortable number of miles on the low-mileage car every year: "It was not ever a daily driver but has been insured as a vintage vehicle and driven only a few hundred miles a year since then. I don't drive it much but I'm starting to more–now that I have had the engine out for the piston rings and I'm not as worried about keeping the mileage low. It has just enough flaws that I don't mind driving it".
The driving experience is exceptional: "It drives great! It is very quiet. With the levers and pedals It feels like operating a machine while sitting on a sofa. It's very enjoyable. It feels plush and spacious compared to newer cars. My longest drive in it is probably only 100 miles or so at once".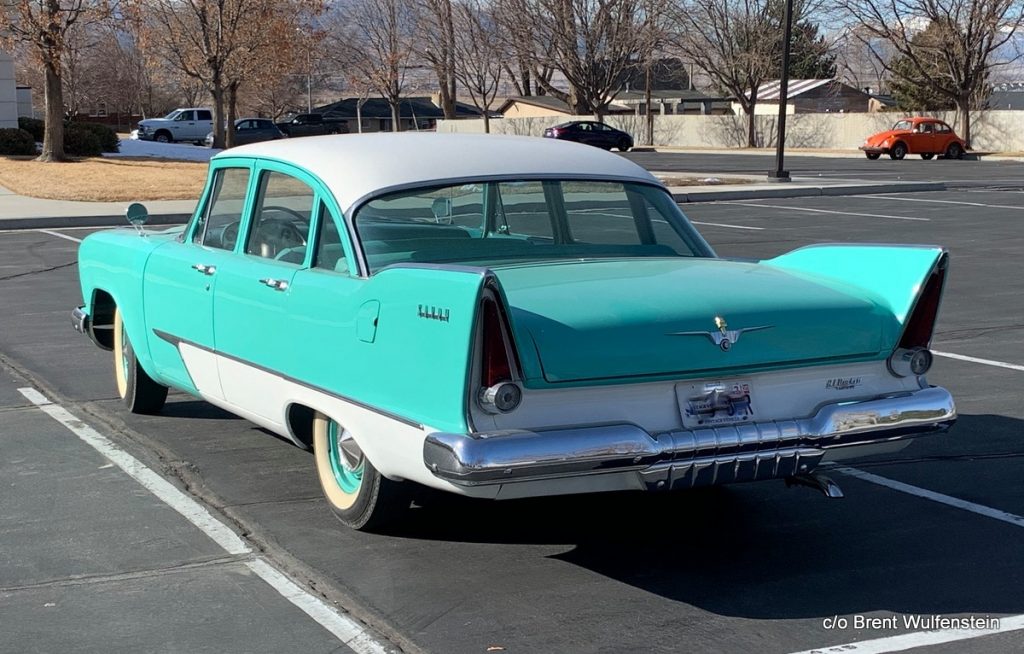 Brent's Plymouth is also a movie and TV star: "It was in the movie 'The Sandlot' during the opening credits and a few other shots. In the show it belonged to Benny "The Jet" Rodriguez's family. It was seen at a car show and selected to be in the movie. It was also in the made for TV film 'The Bulkin Trail".
This star car also earned a nickname: "My kids had me take it for a school show and tell a few years back and I gave a big of history on it. When I told them about the movies it had been in many of the kids told me it was in a third movie.. and now the car has a new name. Flo from "cars". For a few years following the release of that movie I would often hear people walking down the road yell out "It's Flo!" I made some eyes for it and took it to a local show where it was parked next to some incredible cars where Flo was the crowd favorite with people taking photos almost non-stop with the car".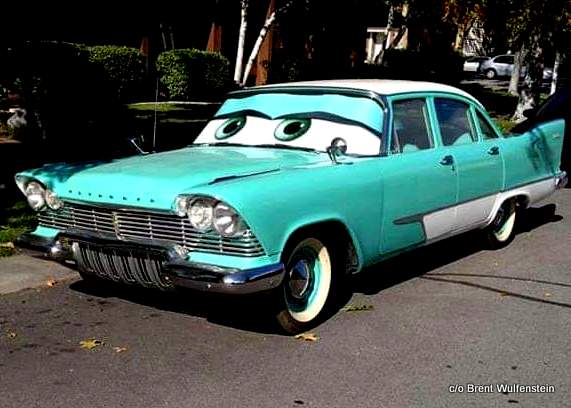 By: Jerry Sutherland
Jerry Sutherland is a veteran automotive writer with a primary focus on the collector car hobby. His work has been published in many outlets and publications, including the National Post, Calgary Herald, Edmonton Journal, Ottawa Citizen, Montreal Gazette, Saskatoon StarPhoenix, Regina Leader-Post, Vancouver Sun and The Truth About Cars. He is also a regular contributor to Auto Roundup Publications.
Please re-post this if you like this article.