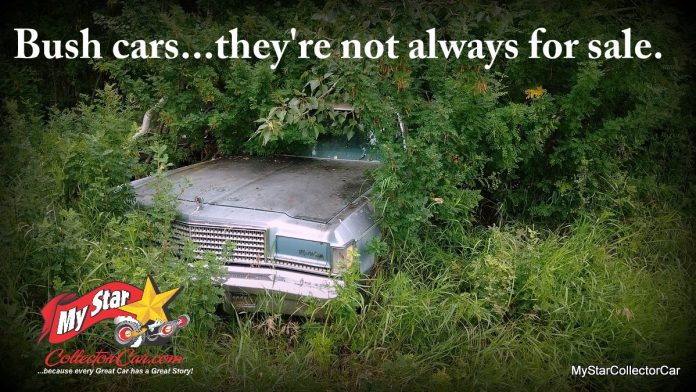 MyStarCollectorCar used to run a feature entitled 'Fallen Stars', a monthly pictorial that showcased old cars and trucks in an advanced state of decline.
Most of the aging relics had been banished to a forgotten parcel of land-or sent to a wrecker for a mercy killing. There was no light at the end of the tunnel for most of these vehicles, they were either forgotten and rusting away in slow but merciless fashion-or crushed after they yielded a few good pieces to vultures with a toolbox and cutting torch.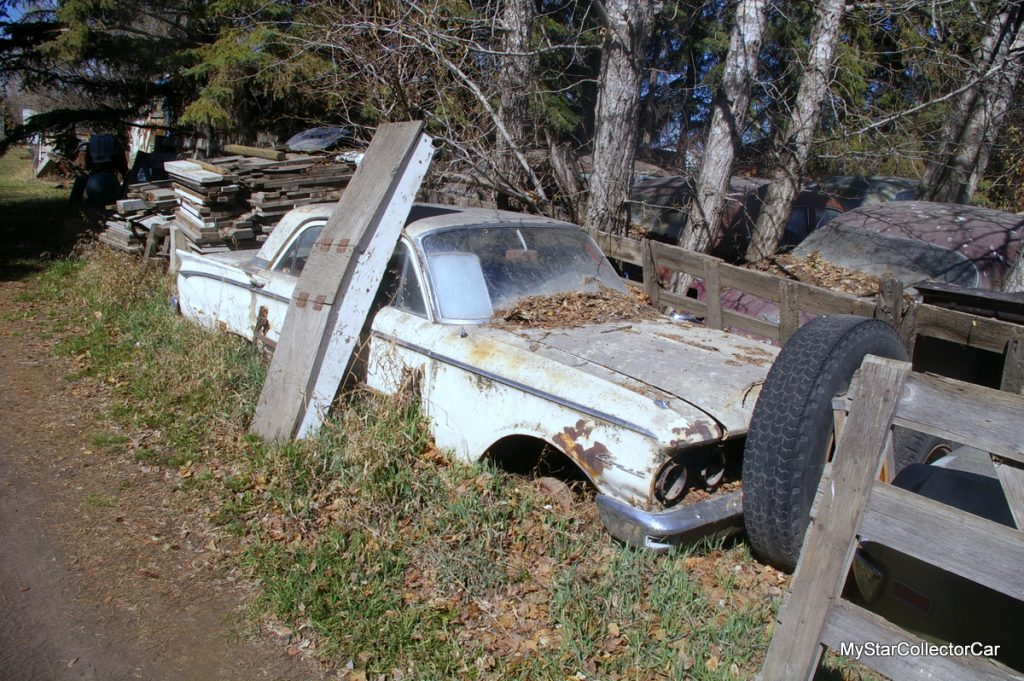 We at MyStarCollectorCar spent countless hours chasing down photos of these doomed vehicles, but eventually we wanted to keep a positive spin on the vintage car hobby and stopped our search for the 'Fallen Stars' monthly feature. We wanted to keep things on a positive note, so 'Fallen Stars' was retired from a regular MyStarCollectorCar rotation.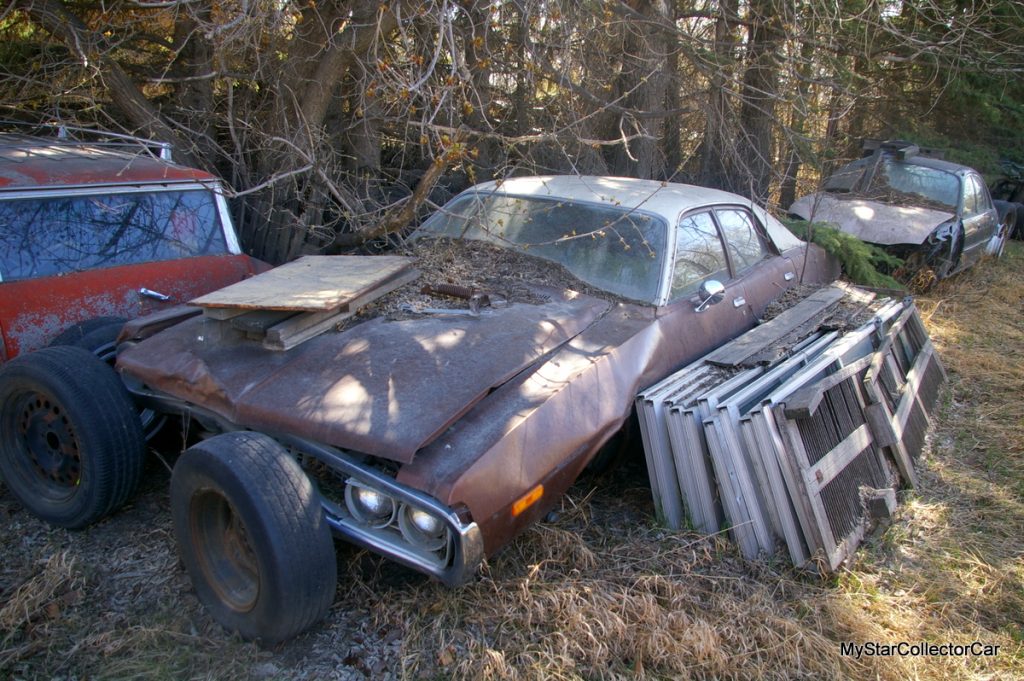 We have a large collection of photos from our 'Fallen Stars' collection. Most of the ill-fated vehicles no longer exist, except in our digital photo library and as framed wall art in some cases, but they will always exist in the hearts and minds of car guys who remember them as family haulers and memory makers.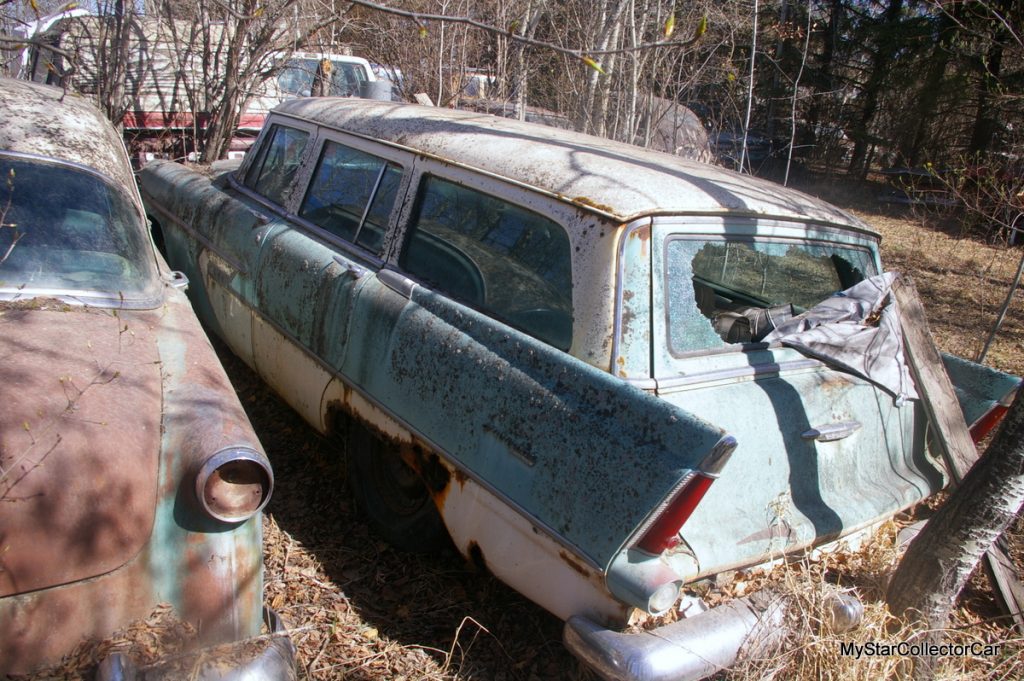 Time became a mortal enemy to the old rides and eventually they outlived their usefulness when repair bills and drastic style changes caught up to them over the years.
However, there was always a reason why many of these vehicles never left the property after the old road warriors could no longer answer the bell for their owners. That reason was sentimental.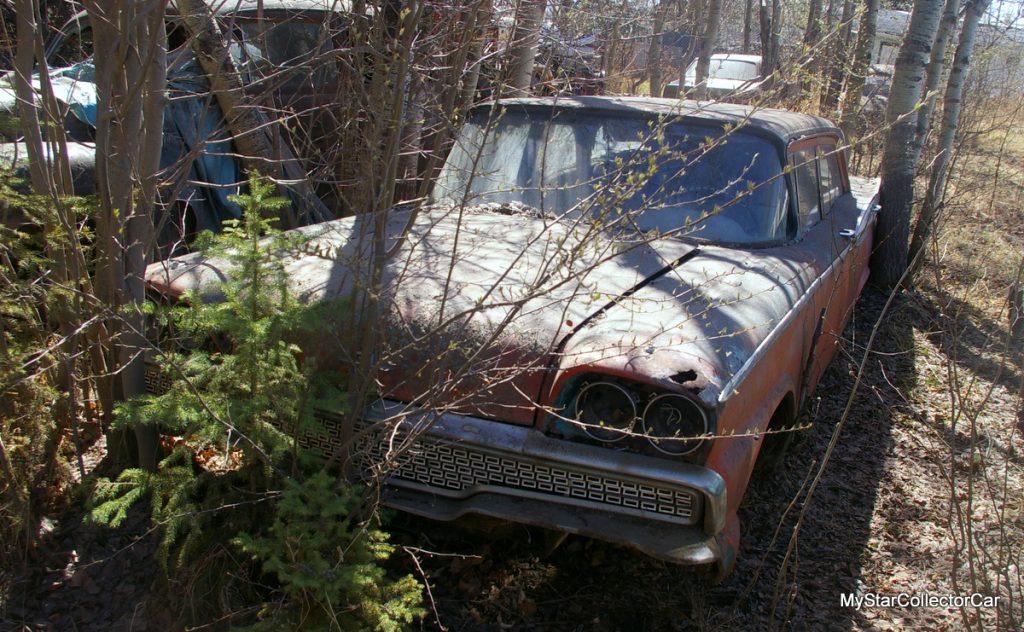 The vehicles' owners simply could not drag their beloved old rides to the nearest crusher where it would be reincarnated into a stove by some cruel karmic twist aided by a massive hydraulic piston monster.

Instead, they dragged or pushed the vehicle into its final resting place and fantasized about a future where the old war wagon would be restored back to its original showroom glory. We at MyStarCollectorCar totally understand this concept because we have lived it for most of our car guy lives.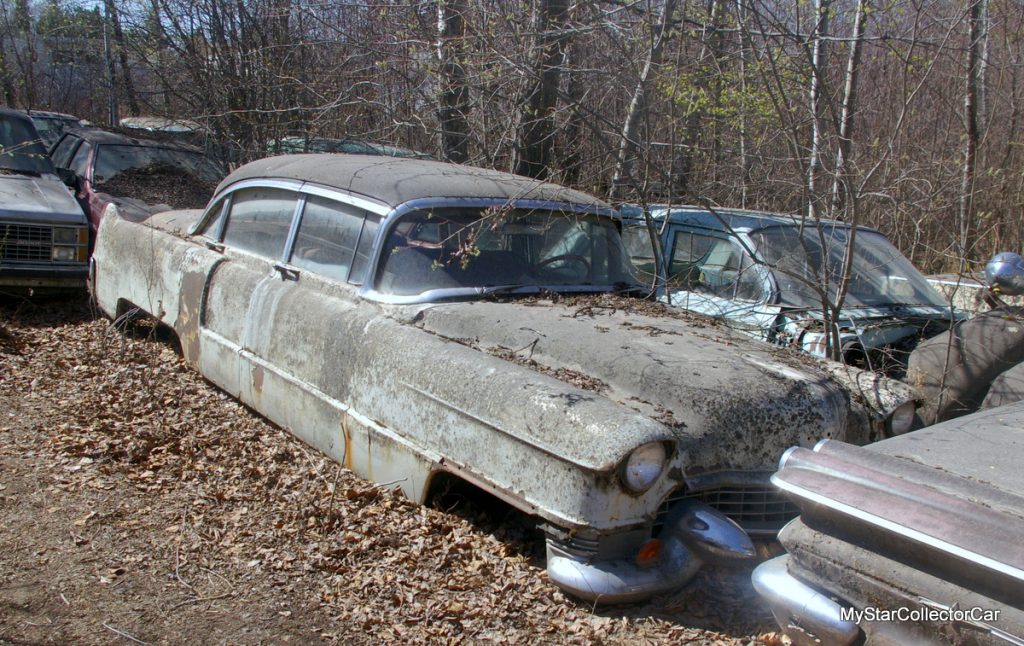 We assembled a nice little fleet of aging hulks that undoubtedly used to run during their glory years over the years, but reality crept heavily into the process when we realized that exactly none of them had advanced beyond the pipe dream stage and back onto the road. Eventually we got rid of them, one by one, and hoped they had a rosier future with their next owners.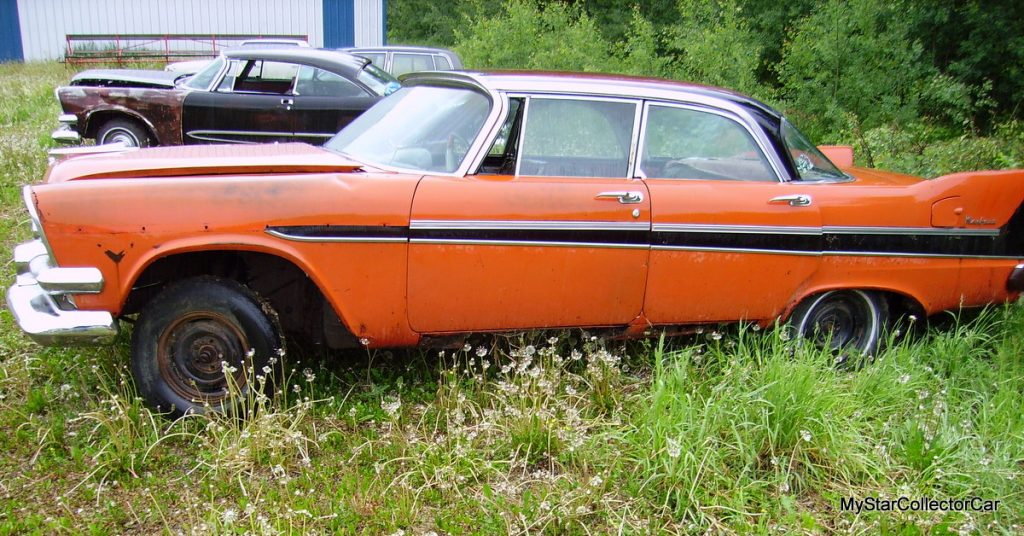 The experience gave us insight into the hearts and minds of car guys, so it was easy for us to understand why a car guy would not want to remove a speaker cover from a 61-year-old car and sell it to us.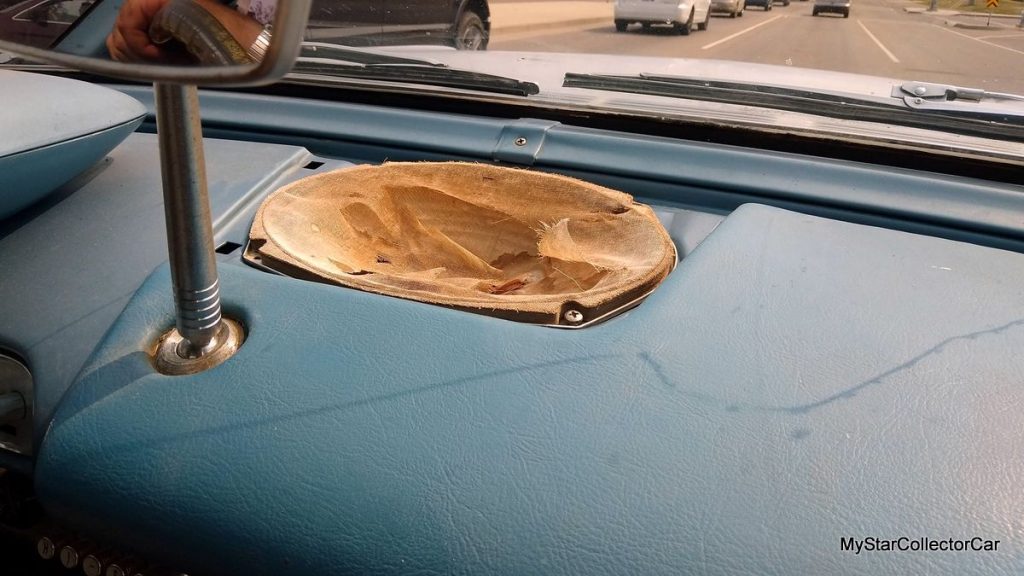 The car in question is likely well beyond repair and barely visible in the trees, but it was the childhood family car for the owner and his many siblings. We completely understood when he said selling the part would make his car less complete and start a dangerous slide toward parts car status.
His car guy logic made sense to us because even a radio speaker cover meant a lot to him, presumably since it was part of a radio that played tunes in that special car for him and his family when he was a kid.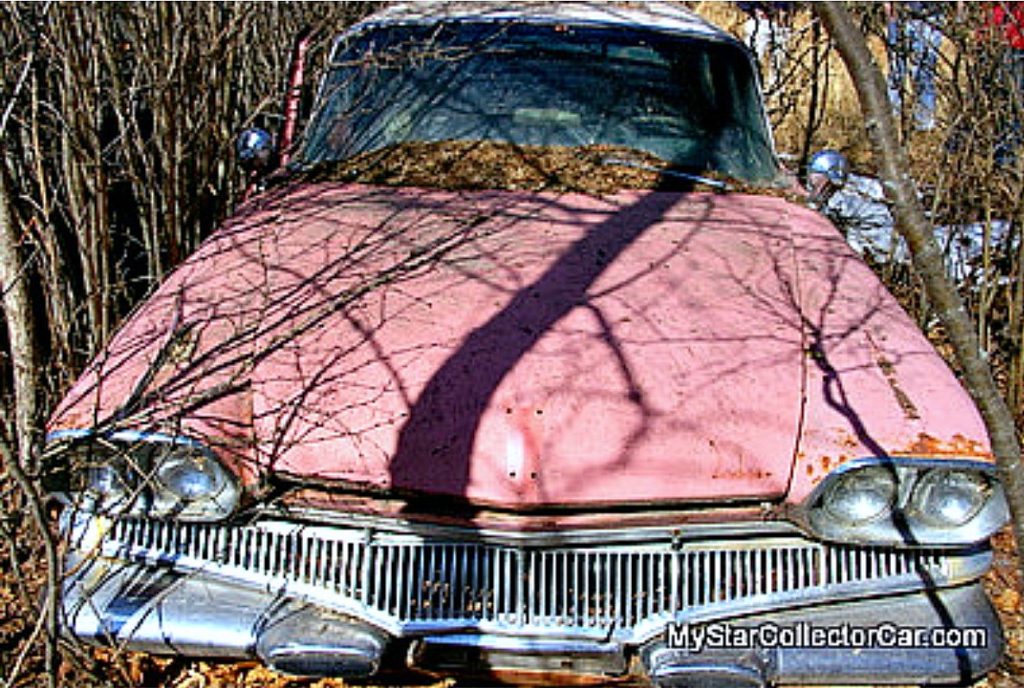 BY: Jim Sutherland
Jim Sutherland is a veteran automotive writer whose work has been published by many major print and online publications. The list includes Calgary Herald, The Truth About Cars, Red Deer Advocate, RPM Magazine, Edmonton Journal, Montreal Gazette, Windsor Star, Vancouver Province, and Post Media Wheels Section.