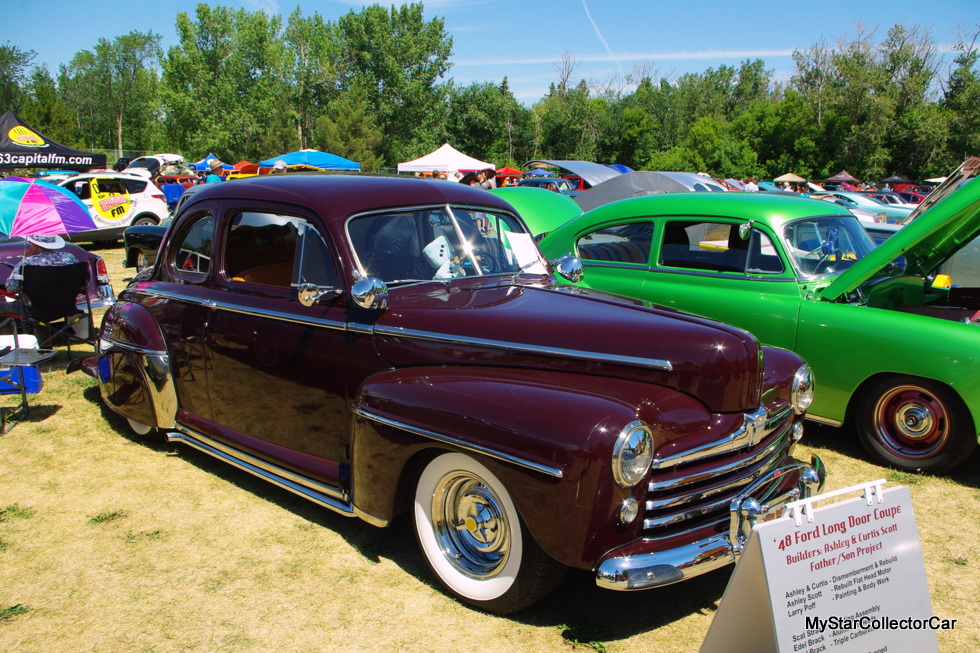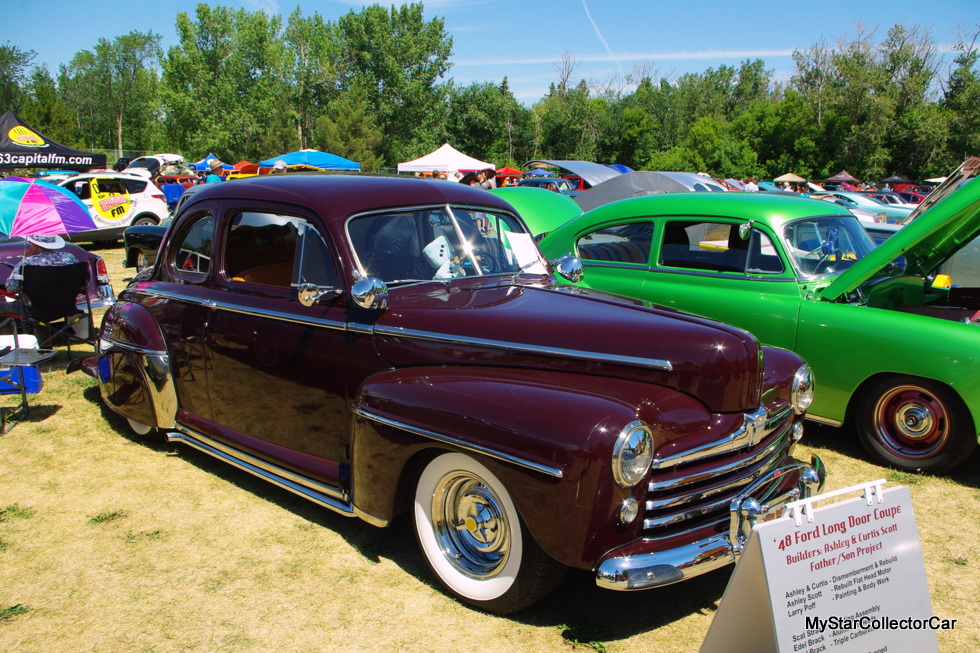 Scratch beneath the surface of any car guy and you'll find a handful of reasons why he or she invests in an old car or truck.
"Nostalgia is the number one reason why the car hobby exists and the next most popular reason is a connection with a family member."
This '48 Ford encompasses both reasons but there's a twist to the usual car project narrative in this project.
Curtis Scott is the proud owner and he had a pretty basic reason for his '48 Ford purchase as he recalled: "I had a '47 Mercury and I got to do things with this car that I couldn't do with it". That would prove to be the understatement of the century because Curtis turned this '48 Ford into a showcase for a personal version of classic Ford.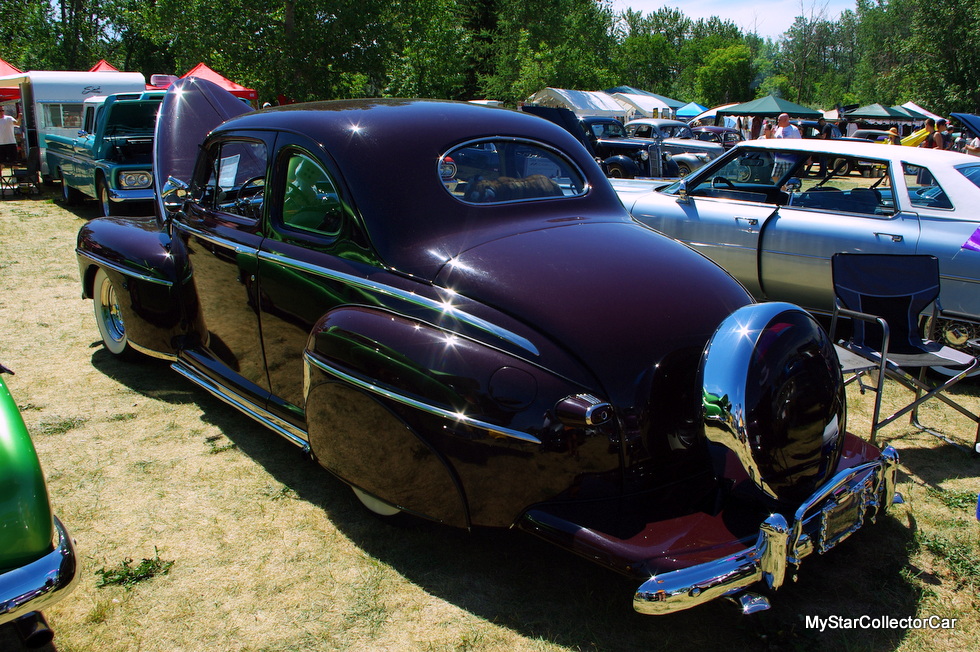 This is a fairly stock-looking car with some obvious custom touches. Curtis found it on a car lot about 4 years ago and he knew it had potential. He stuck with a  flathead, rebuilt it and put a C-4 automatic behind it. This is an exceptionally well-built flattie (dyno at 180 horsepower-up from 120) and Curtis reports absolutely no heat problems with his classic Ford engine.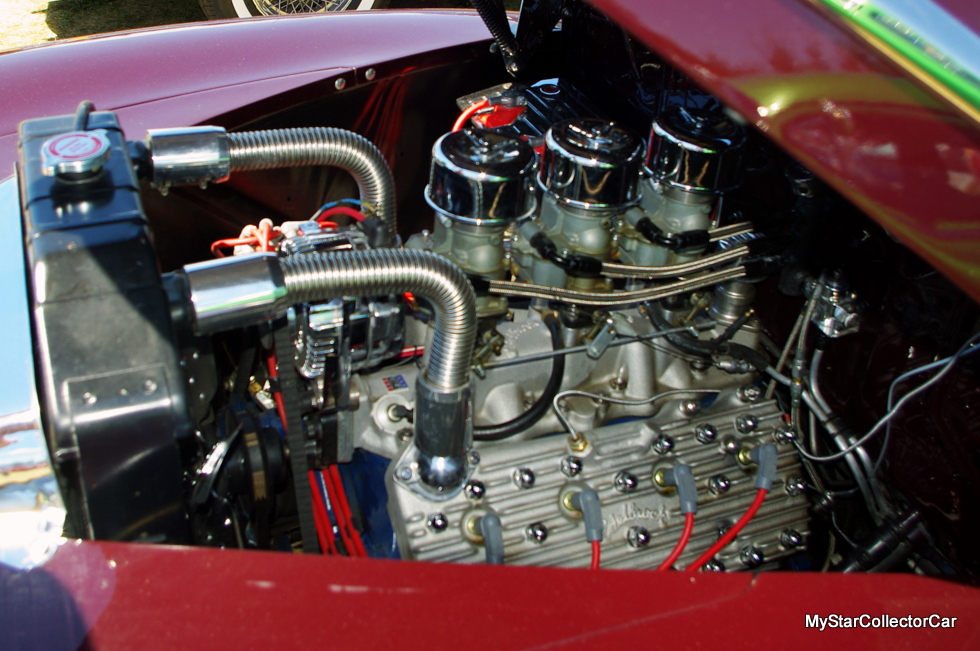 The '48 runs like a top and it can sound nasty when asked because it's rigged with gated side pipes so Curtis can slip by the authorities or get their attention—depending on whether he wants to be a rebel or law-abiding citizen.
There are other custom touches like spotlights (came with the car) and a console (found at a swap meet) and the Continental kit is something you'll never see on a '48 Ford.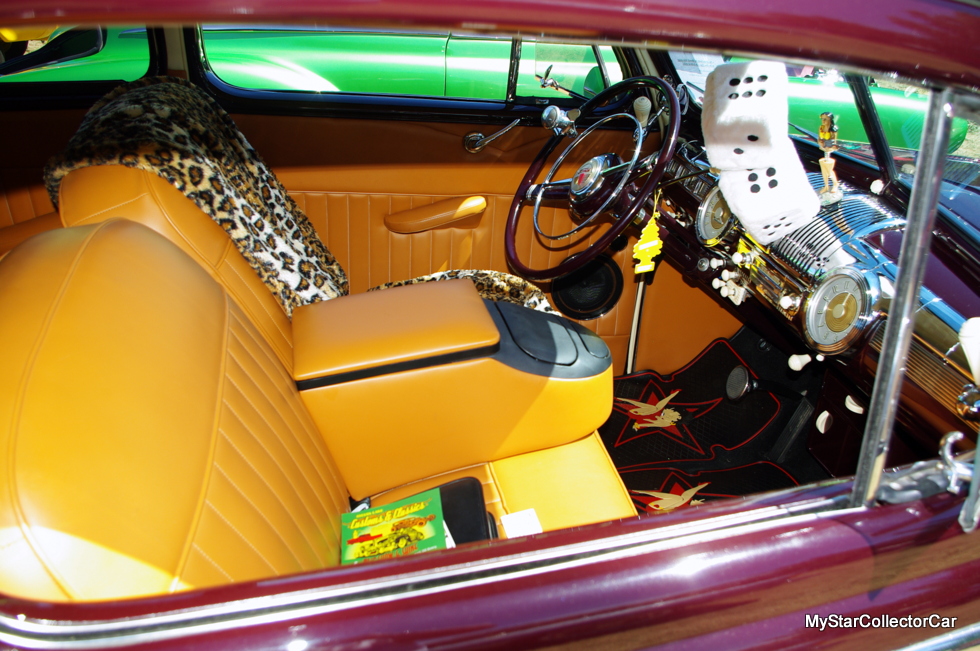 The fender skirts are another custom touch rarely seen on '48 Fords and the combination really works because this is a period correct custom.

Curtis shared this adventure with his son so that is where the family connection entered the equation. Most of the time the dynamic is simple—father passes knowledge down to son. In this case, Curtis's son was the guy with all the car project experience so he was the lead hand on the project. Curtis admitted he "learned a lot" from his son who started in the hobby when he was 14 with a Mustang project.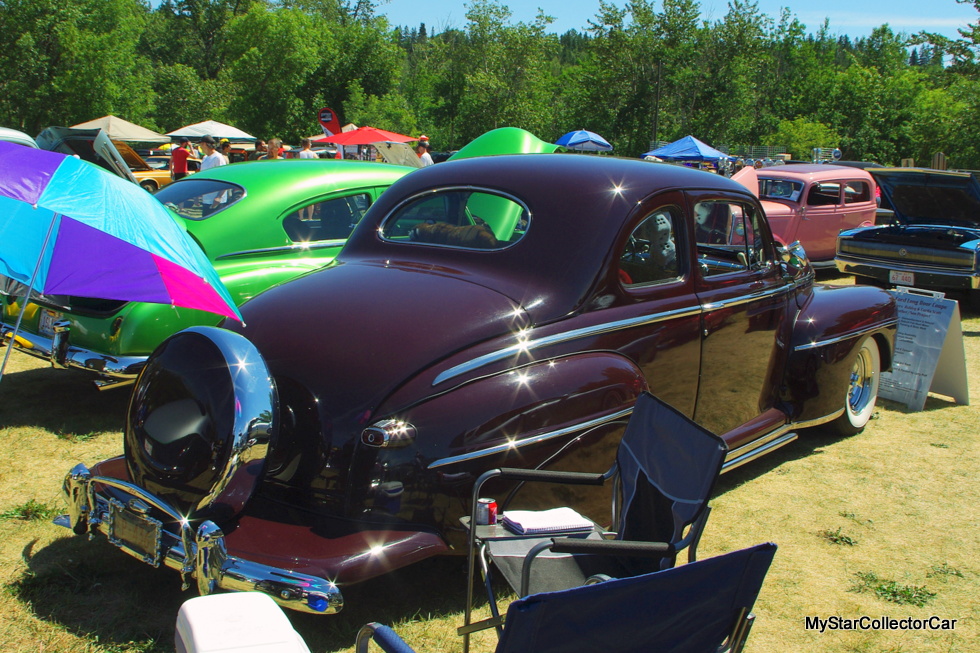 Curtis was the go-to guy so he handed tools to his son over the long haul of this project. This was a frame-off process so it took 2 ½ years and 1300 hours to complete. The car was completely rewired to 12 volts after the whole harness was redone plus the whole car was soundproofed as part of the process and the speedometer was sent to Kentucky for a rebuild.
The net result of all this work is a '48 Ford that runs better than factory plus it has great road manners. Curtis described it as "very smooth at 60-65 miles per hour"—a remarkable assessment for a 67-year-old car.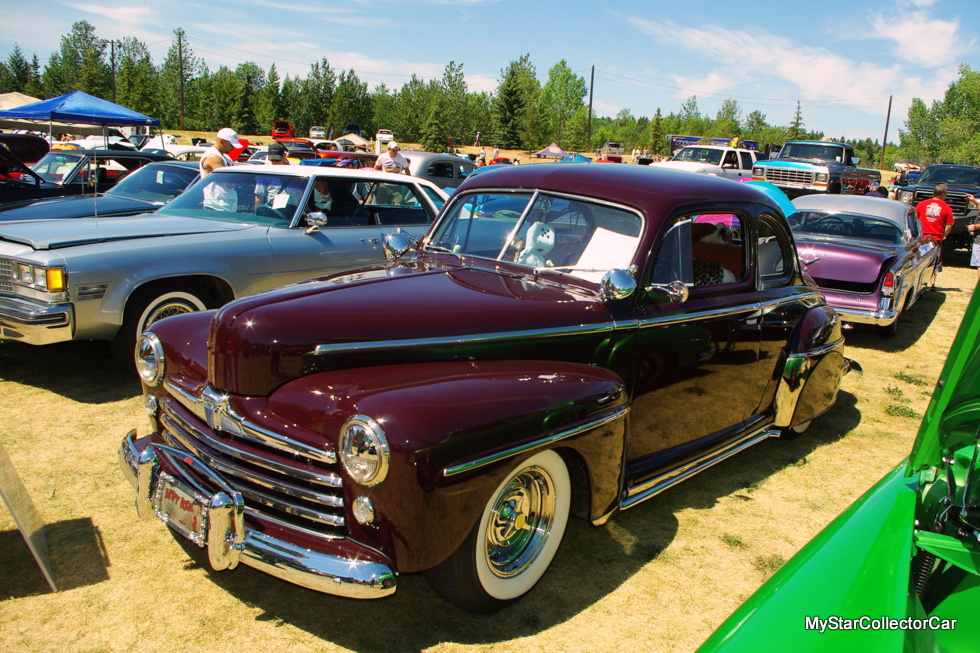 The end of the story is simple. Curtis reversed the father-son role on the project but the family connection is clear and he revived the memory of a long-lost car so the '48 Ford stayed true to the plot.
The last connection to the standard car project plot is familiar to most car guys because Curtis admitted, "It could have been a lot cheaper".
Jerry Sutherland
CLICK HERE to Like us on Facebook
CLICK HERE to Follow us on Twitter
CLICK HERE to Follow us on Pinterest
Please re-post this if you like this article.