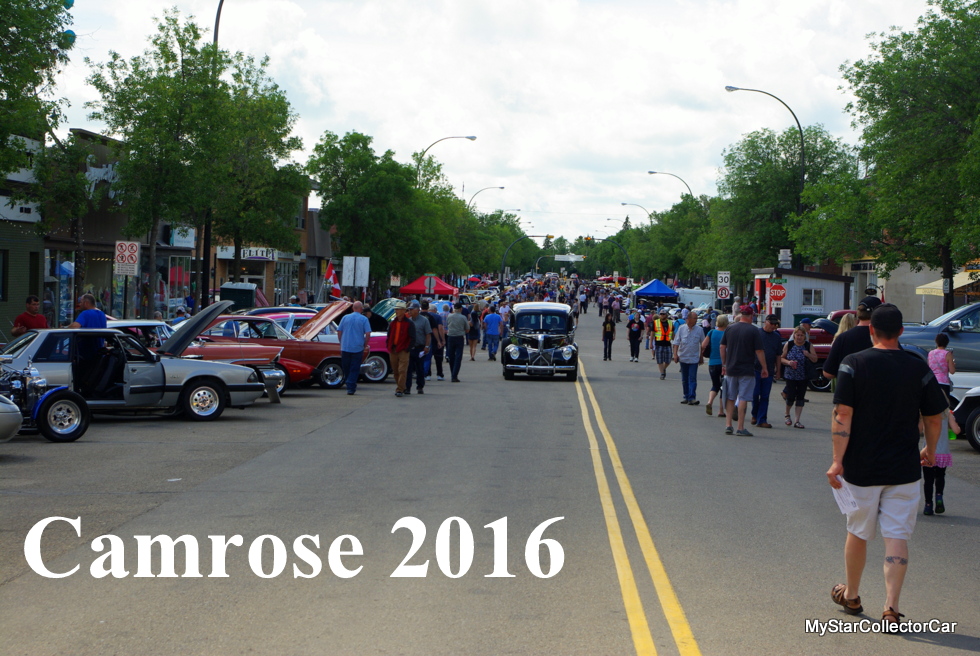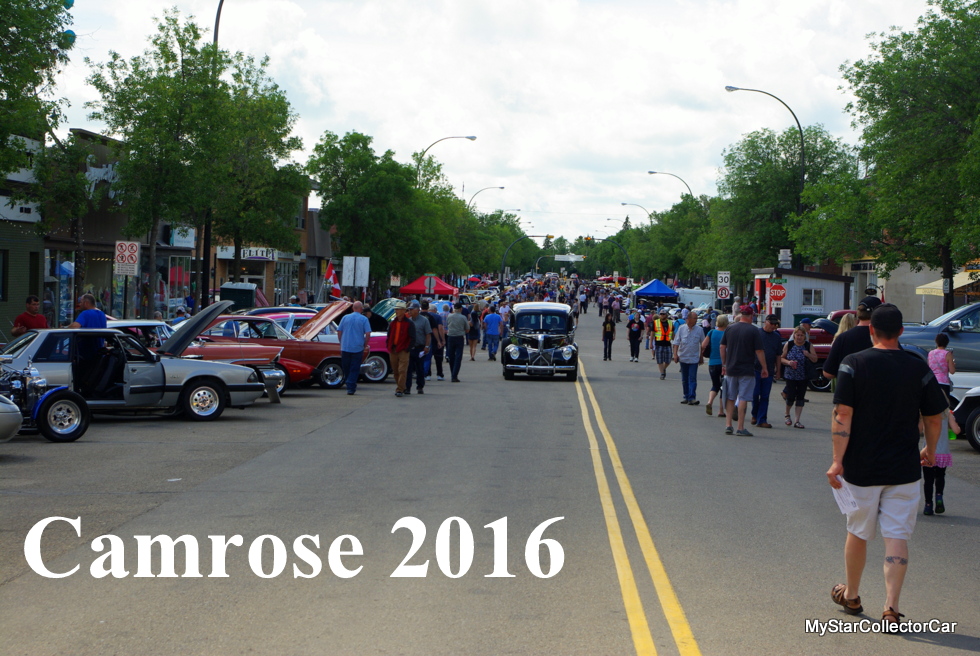 Car shows held on Main Street are an instant home run with us.
'The retro rides look perfect on Main Street in every town and the Camrose, Alberta, Canada car show guys know this concept very well.'
They also know Petula Clarke was right about downtown in her famous song.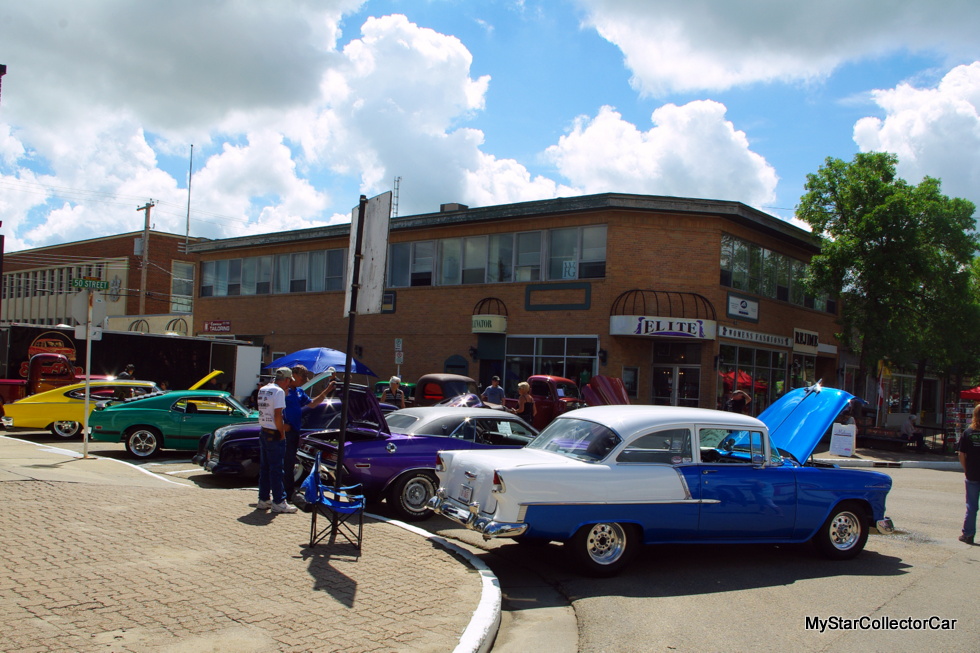 This year's show in Camrose proved why we have put this event on our yearly calendar.  It had everything from mild to wild and we collected some great stories from their show.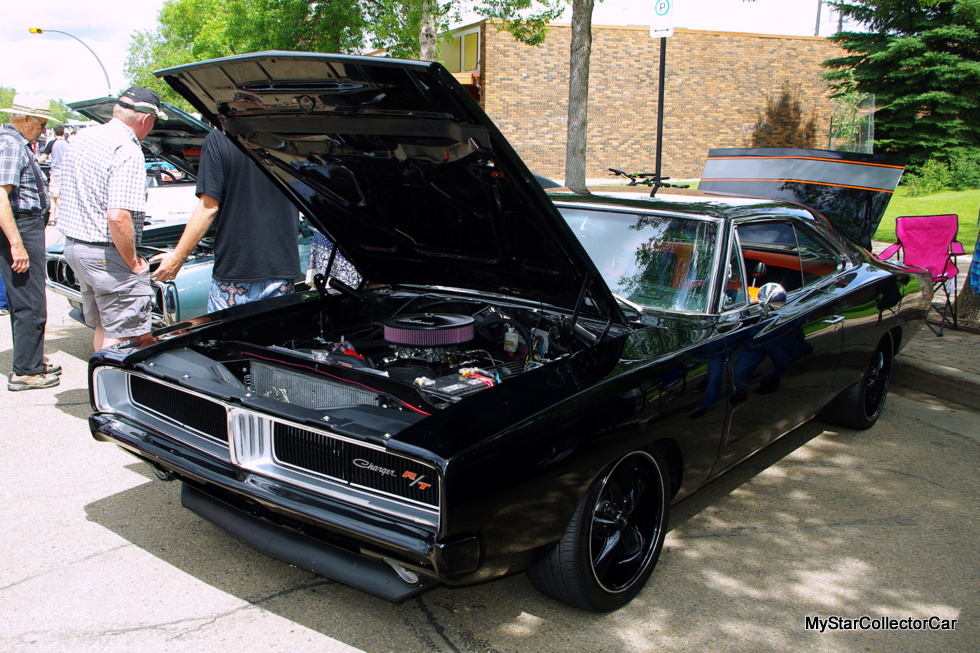 There were a surprising number of 1969 Chargers at the show and we interviewed two owners about their Mopars. They chose to avoid the General Lee look for reasons that will be discussed in two future MSCC articles.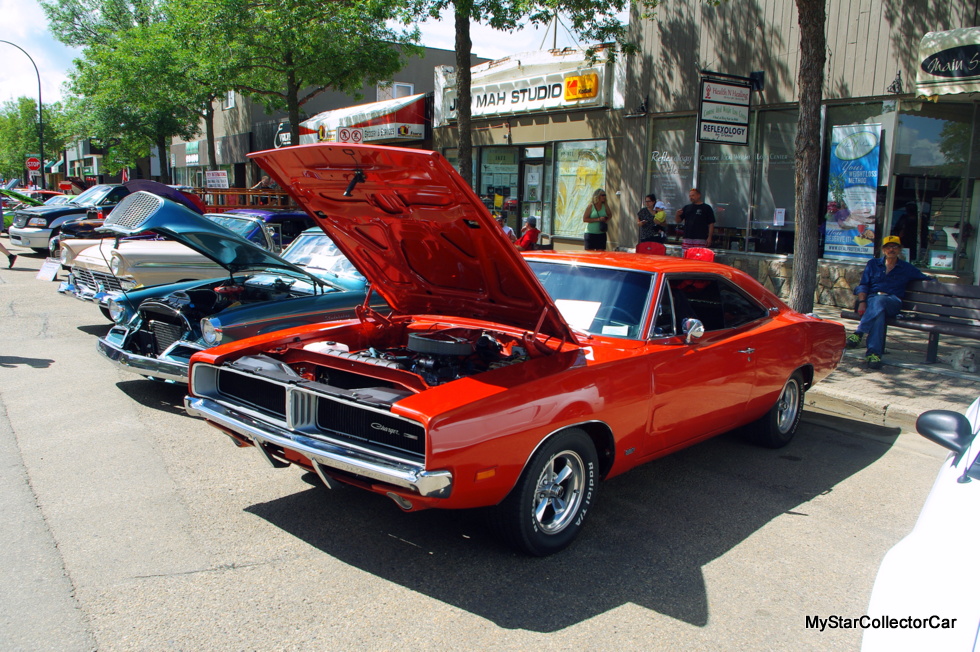 Incidentally, there was also a General Lee at the show but we ran with the two non-TV show Chargers.
There was also a very unusual 1928 McLaughlin resto-mod recreation of a lattice derrick truck that drew huge interest at the car show. We were amazed at the creativity and talent behind this crazy set of wheels.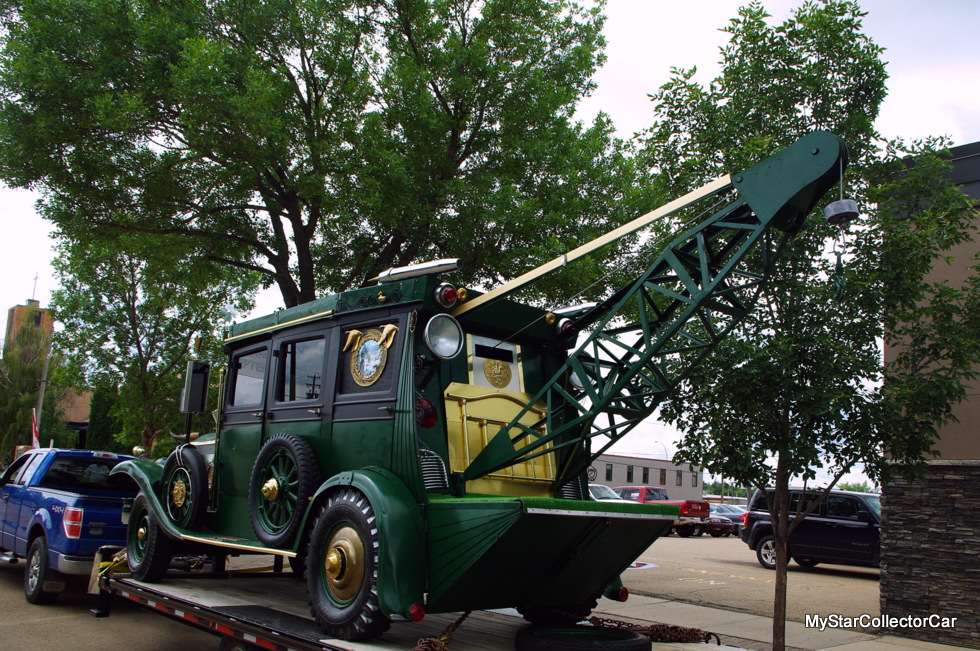 We will also do a future story on this ride and let its free-spirited builder/owner explain his creation to our MSCC readers.
A 1969 Plymouth Sport Fury convertible has been the pride and joy of its current owner for over 30 years. These big Mopar C-Bodies were large and in charge during an era of big cars in the Sixties. Few of the big drop tops have survived the ravages of time and our Sport Fury owner will explain why his big 'vert is still around after all these years in an upcoming MyStar article.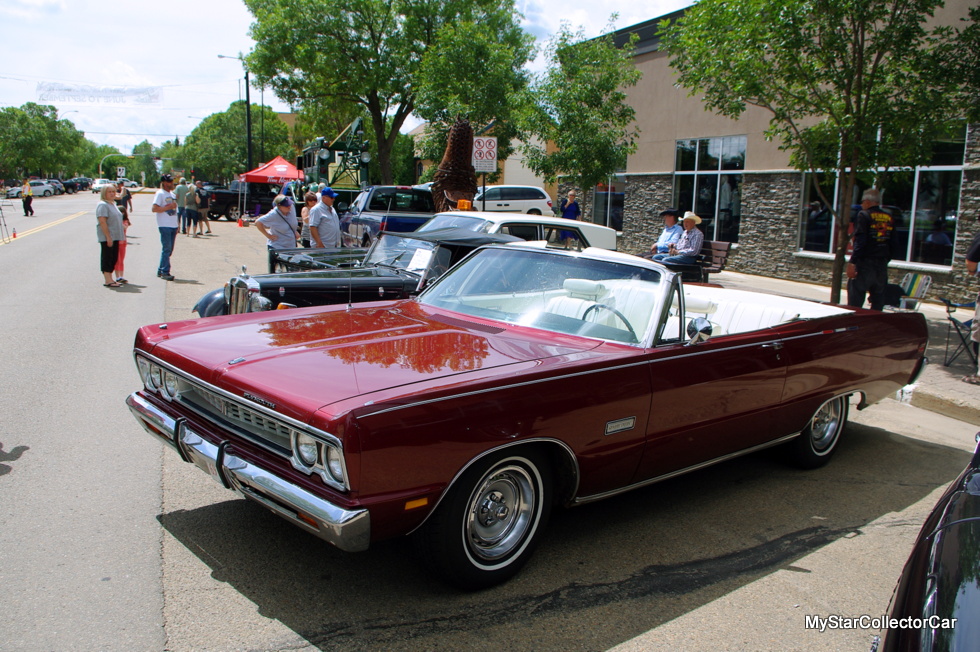 We spotted a 1952 Chevy pickup with some serious upgrades from its original factory specs. The truck was originally purchased many decades ago as a parts truck by its current owner.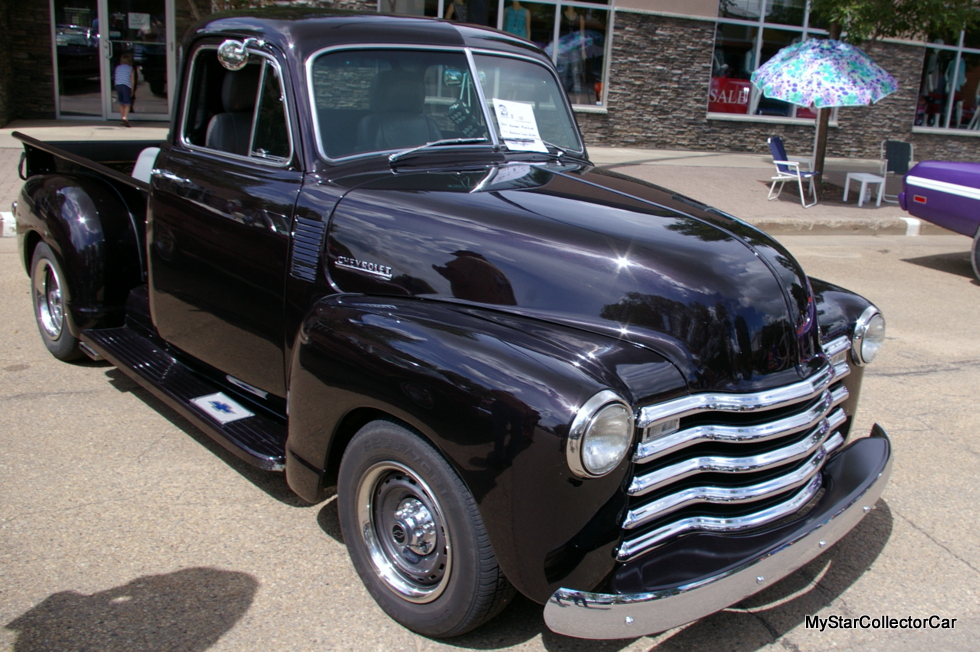 He will explain in a future MSCC piece how he decided to save the truck and perform some serious magic on it after it was parked on a hill on the family farm many years ago. Sneak preview: this man has enormous talent.
A muscled-up '66 Volvo 544 gave us a déjà vu vibe for a good reason: we already did the story in 2009 about how this mild-mannered Swede got a huge attitude adjustment with a 305 Chevy small block. We were happy to see car and owner are still in one piece after 7 years, given the power to weight ratio in this monster.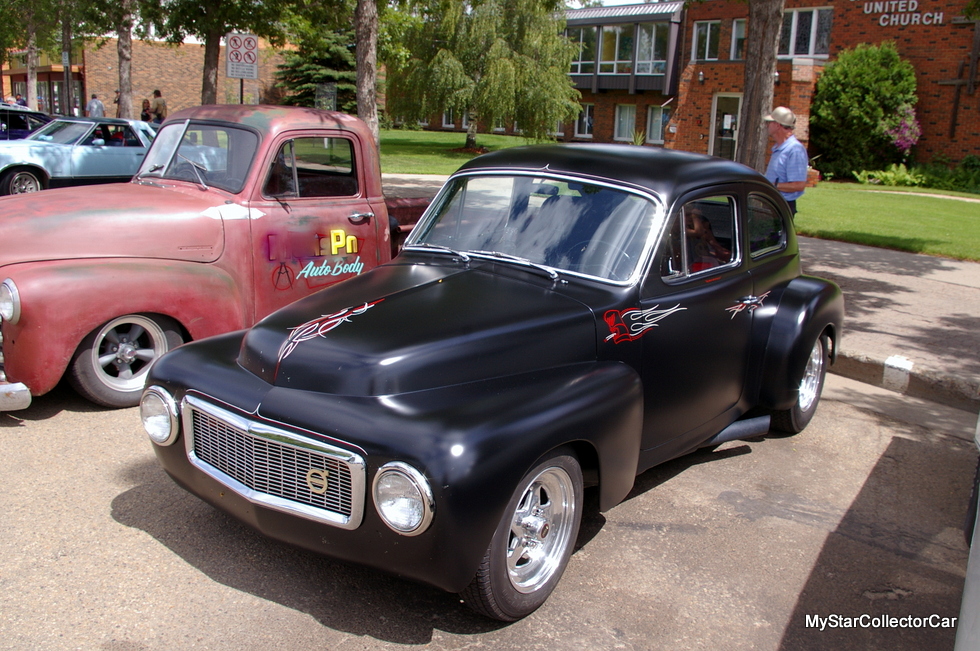 Here is the MSCC link to its story in case you missed it.
We were fortunate to find the current owner and former builder of a wild 1962 Pontiac Laurentian pro-touring resto-mod. The car's previous owner's bride had little love for the car and called it "The Jealous Gray B***h".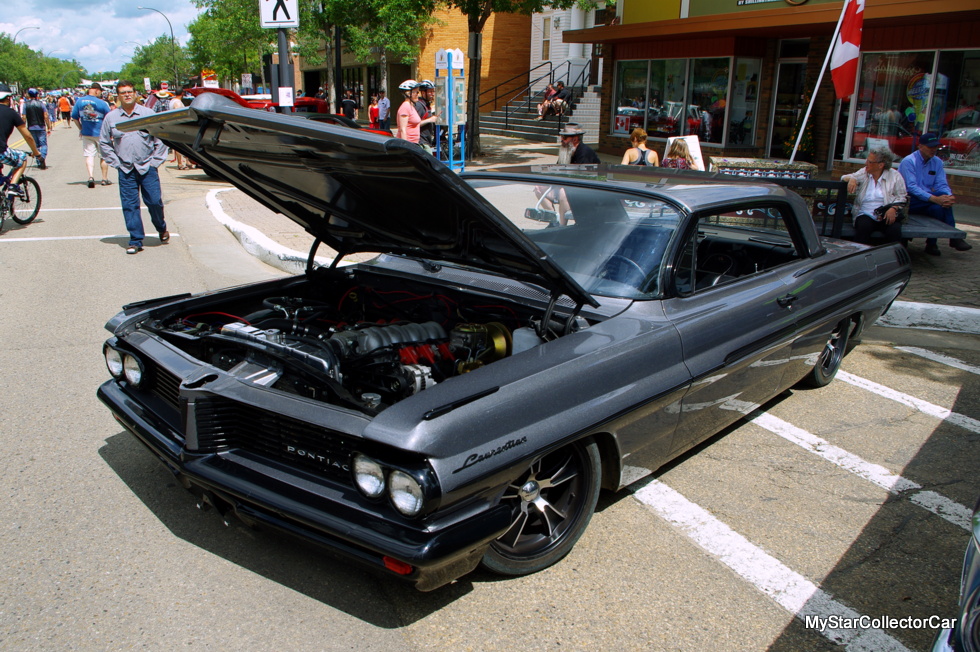 You can fill in the blanks on the name and we will fill in the blanks on the reason behind the name in a future MSSC story. 
A bright red 1959 GMC school bus was a people magnet at the Camrose show. Its owner had a great game plan to resurrect this kid hauler from the Fabulous Fifties and have fun with it.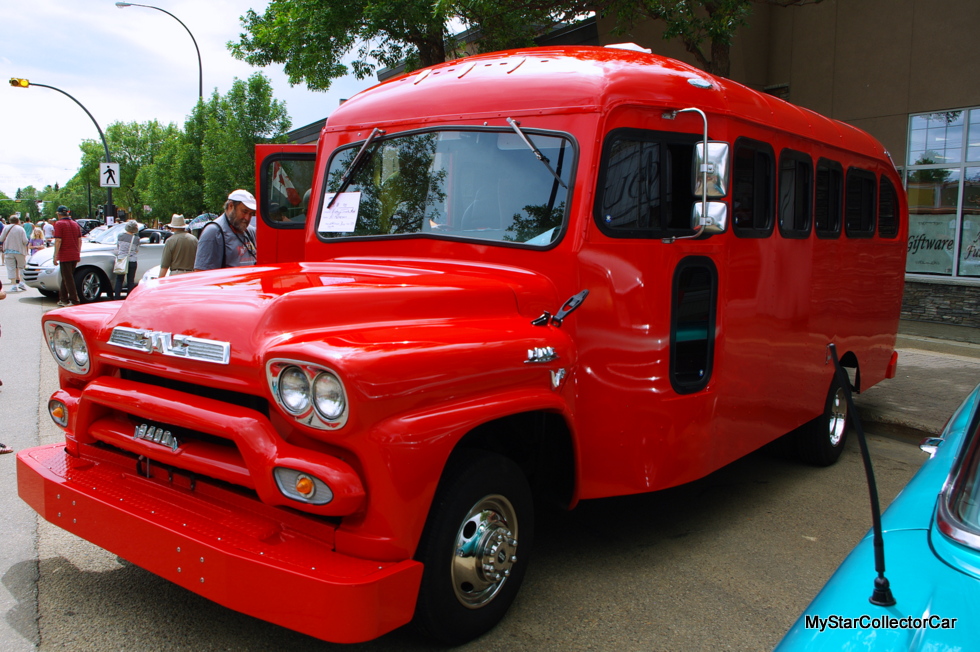 We will reveal why its new life makes its 2016 passengers a lot happier than its earlier passengers. They had to go to school in it and the new passengers have much happier reasons to ride in it. We will explain how and why in a future MSCC feature.
 '

Thanks Camrose, you are a cool little city with a very cool car show. '    
Jim Sutherland
CLICK HERE to Like us on Facebook
CLICK HERE to Follow us on Twitter
CLICK HERE to Follow us on Pinterest
Do us a favor–if you like this article re-post it.