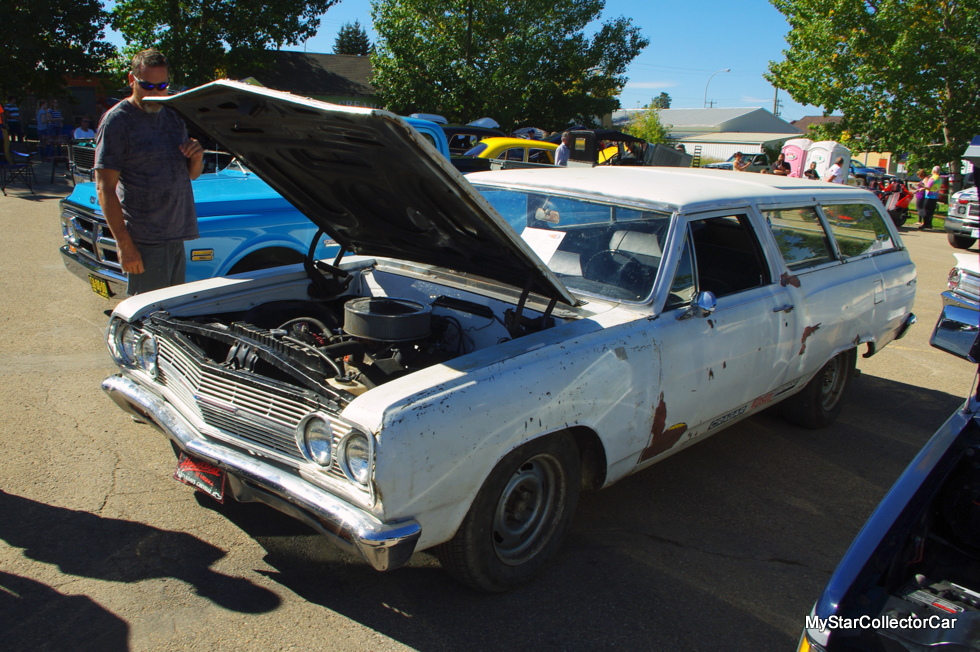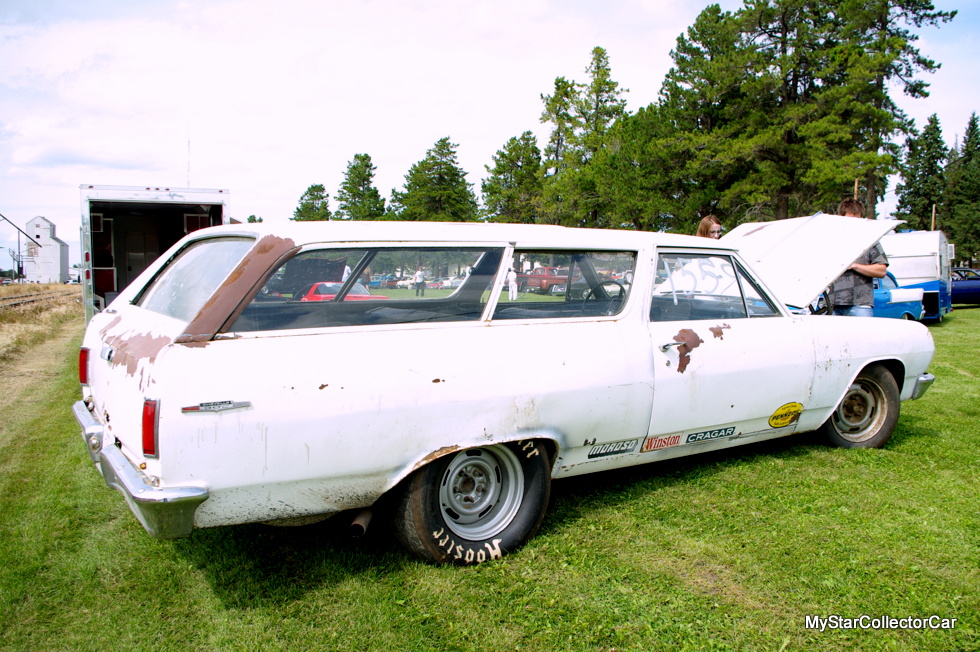 We spotted a 1965 Chevelle two-door station wagon at a recent show and had a déjà vu moment.
We felt we had seen this ride before in another time and place.
"It turns out we were right about this unusual wagon because we had indeed encountered the car three years ago in another town at another show."
Rae Hambly was the owner then and now, although his son had entered the car in the 2015 show. Rae's car was a project in the works when we first saw it in 2012 and noted it bore all the signs of a former track life, based upon its authentic race decals.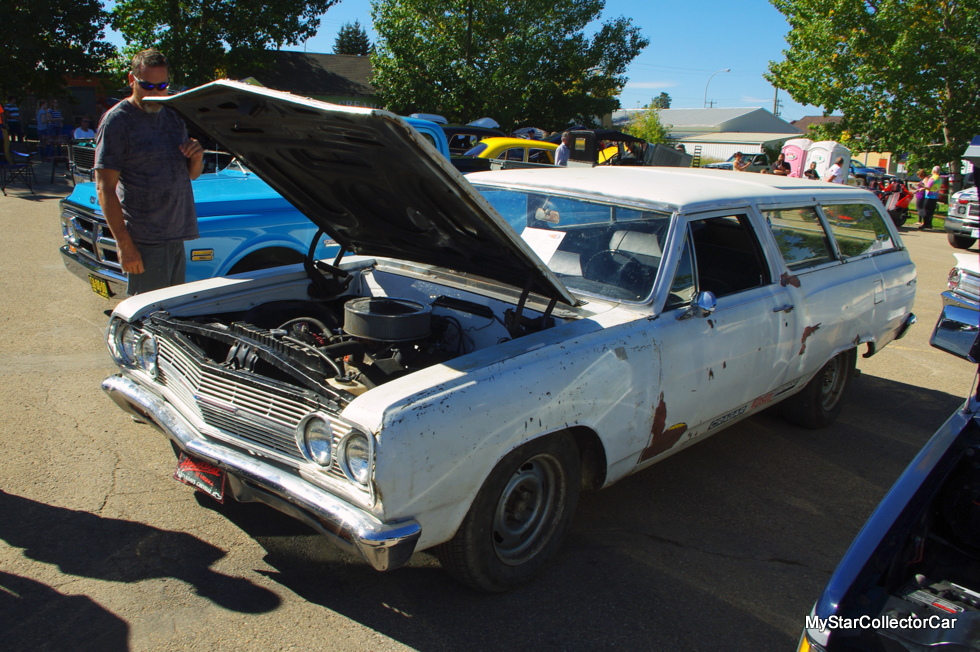 The Chevelle wagon was a genuine track car because this grocery hauler on steroids competed as a Super Stock car back in the late 70s. Even a regular 1965 Chevelle two-door station wagon is a worthwhile story for us since few of these wagons survived into the 21st century-and even fewer had a legacy as a super stock drag car.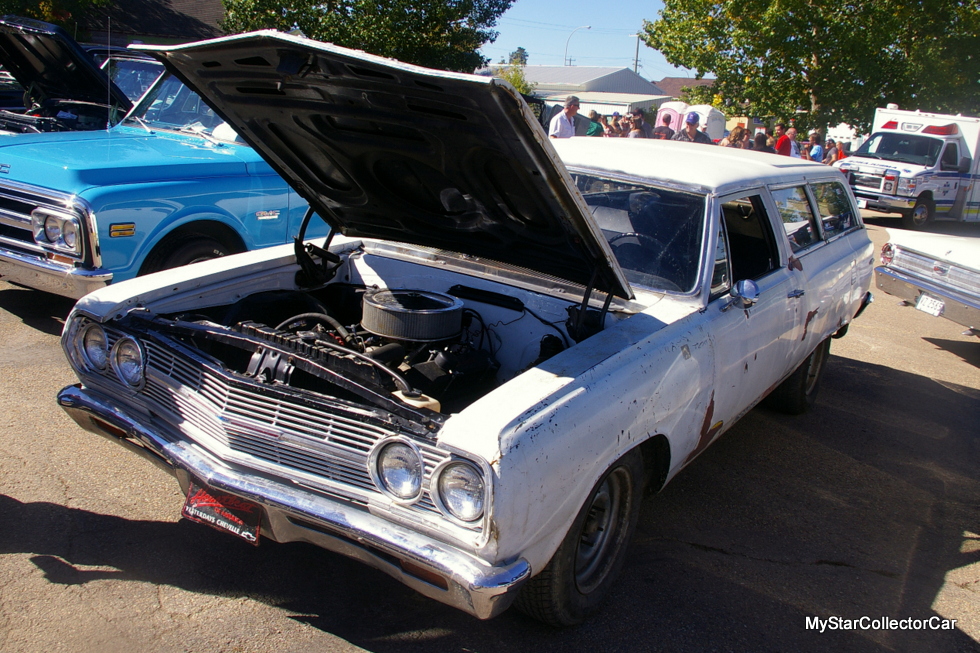 Rae was in the midst of a transformation for his wagon in 2012. He wanted to take out some of the untamed horses from under the hood and corral fewer horses in the same space to make it a street legal cruiser. He had owned the Chevelle for many years at the time we met him and was approaching the finish line on the wagon's conversion back to street legal status in 2012.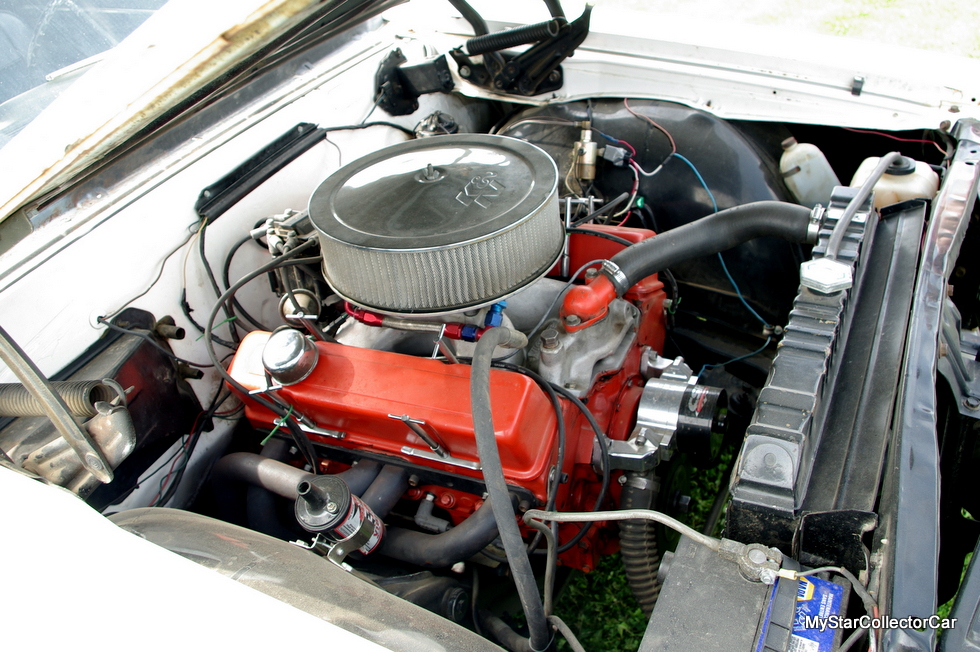 He told us his wagon had nothing in it, not even floors, and even the frame was wrecked on it. What the car possessed was enough race history and a straight enough body to warrant saving it from the crusher. Rae also told us "if a guy gets enough beer in him he can do anything." The fact Rae was able to save the car was probably more of a testimony to his talents than his beer consumption but, either way, it was not a job for the faint of heart.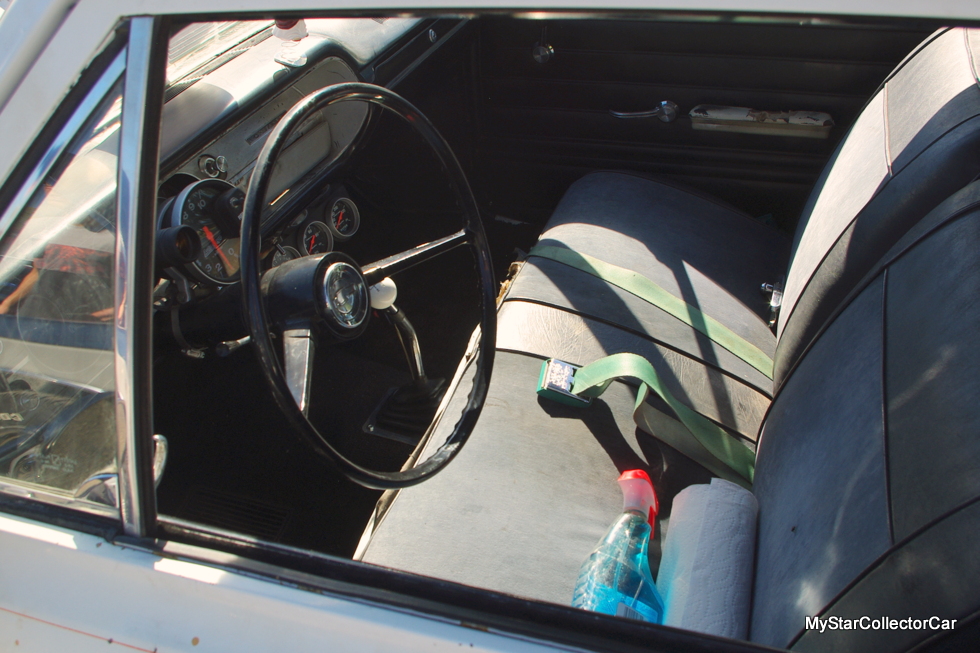 Rae's game plan obviously worked because the wagon was indeed back on the street and able to be driven on something other than a drag strip when we caught up to it in 2015. Rae's son Sam entered the Chevelle in a car show and was happy to fill in the blanks for us.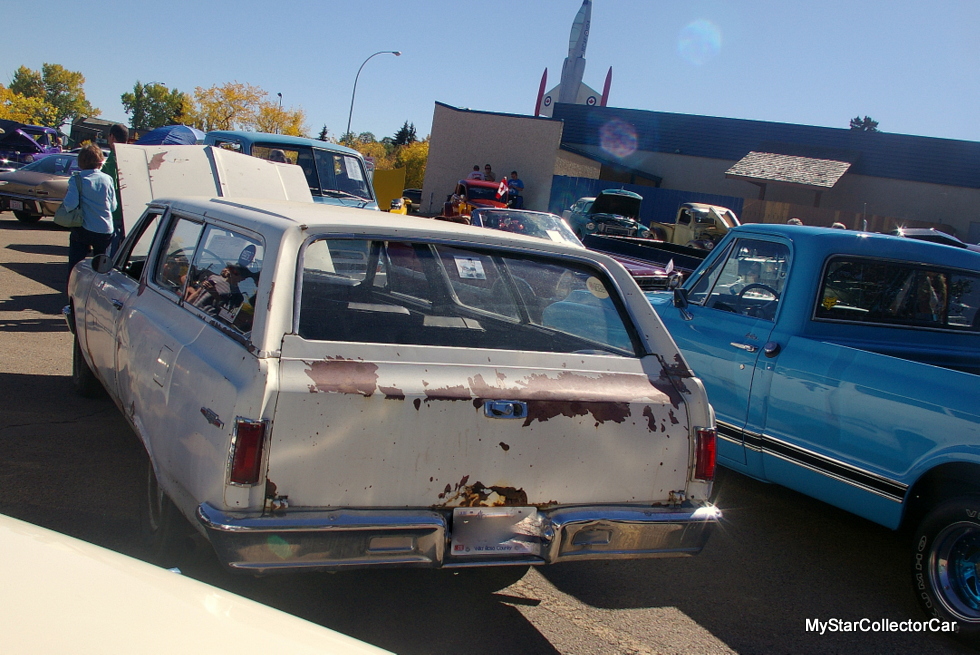 The wagon was still a four-on-the-floor car and sported a 350-400 horsepower Chevy small block under the hood. It was enough power to shear the Chevelle's rear axles in 2014 and gave father and son a good reason to rebuild the rear end with better highway gears so it would not scream at 65 mph (100 km/h).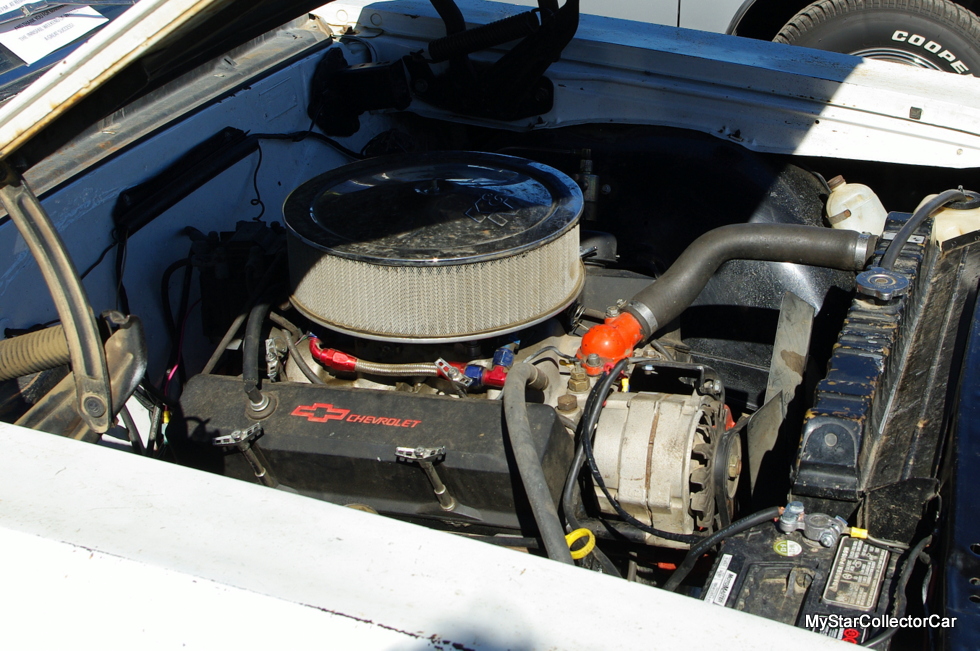 Rae got his wish because his former drag track wagon is now a solid highway cruiser that will keep up with modern traffic all day long, according to his son Sam. The fact the car can compete with modern cars on the road is important to Sam since he "doesn't like anything new" in his words.
We were happy to see how things turned out for Rae and his Chevelle station wagon.
This is the classic car guy happy ending in our opinion here at MSCC.
Jim Sutherland
CLICK HERE to Like us on Facebook
CLICK HERE to Follow us on Twitter
CLICK HERE to Follow us on Pinterest
Please re-post this if you like this article.