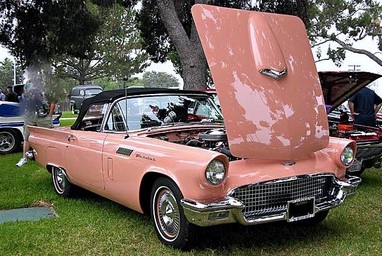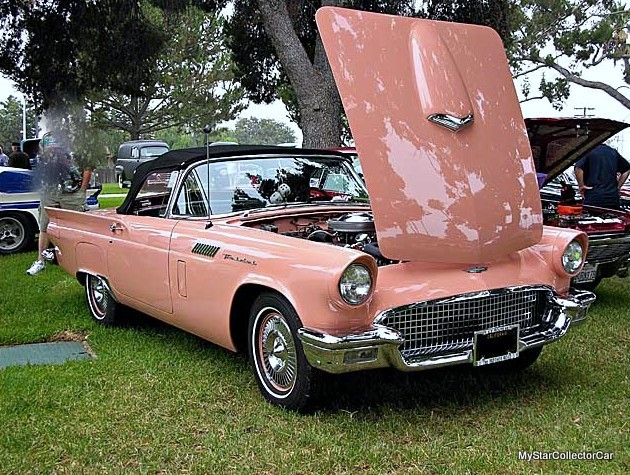 Lucy Clark and Betsy Bird became an inseparable road team in November 2003 when Lucy purchased her coral- colored 1957 Ford Thunderbird and marked the beginning of a 45,000 mile friendship between the two.
Lucy lives by the philosophy that cars are meant to be driven, so Betsy is no trailer queen.
Last summer Lucy, Betsy, and a small band of T-bird owners completed a 15,734 mile road adventure called 48 in 2008 which was a 62 day odyssey to drive through every state capital in the lower 48 states.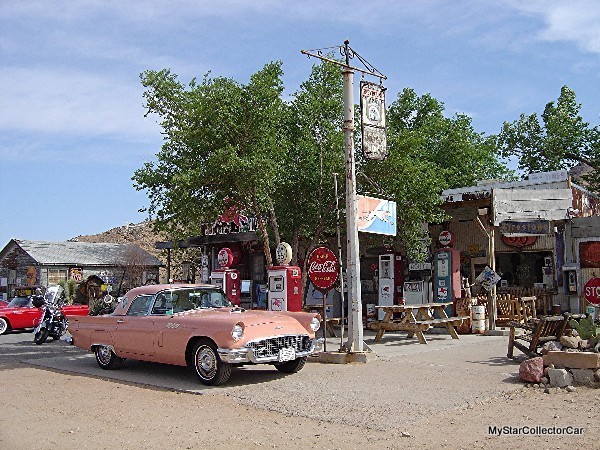 This was the world's best geography lesson because there is no better way to memorize capital cities than a road trip in a classic car like a vintage Thunderbird.
Lucy upgraded a few of Betsy's features with disc brakes, electronic ignition, cruise, alternator, CD, and seat belts which introduced Betsy to a healthier lifestyle for life after 50. Lucy is a practical woman who knew that she wanted to enjoy her retirement years traveling down highways and not parked on the side of them with Betsy's hood up; thus the subtle improvements to avoid that kind of misadventure.
There is always another road ahead for Betsy and Lucy, so this year the two of them are going to do 49 in 2009. Lucy and her crew will travel by ocean to Alaska for a drive through the northernmost member of the 50 states with an extra road trip into the Yukon just for good measure.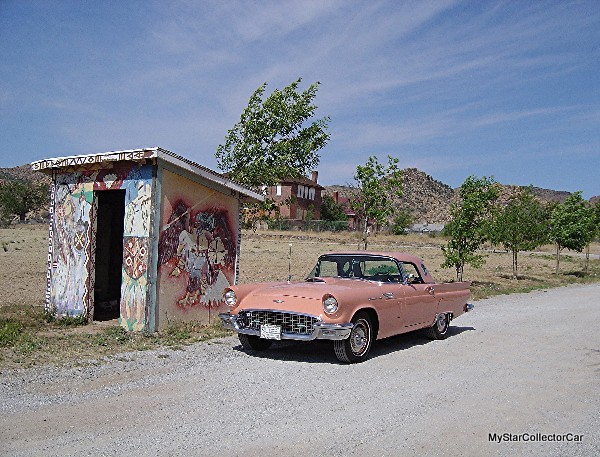 A summer trip means that Betsy and Lucy are unlikely to get frostbite on this adventure, and that is just fine for these Californians.
Jerry Sutherland
CLICK HERE to Like us on Facebook
CLICK HERE to Follow us on Twitter
CLICK HERE to Follow us on Pinterest
*Re-post if you like this MSCC article…thanks.