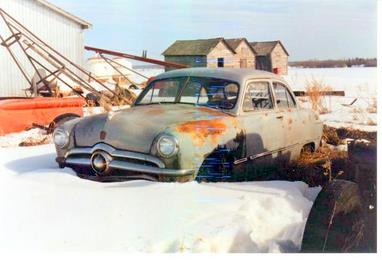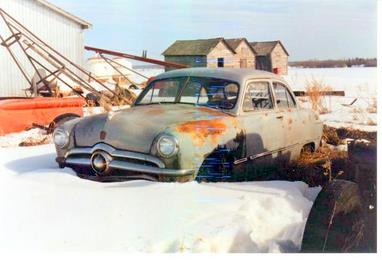 Not all cars make it back from an uncertain future.
It's the old story-yesterday's member of the family gets a little rusty,burns a little oil,stalls in traffic and suddenly you have tomorrow's metal donor for a new washing machine.
That's the sad reality and it sure isn't going to get any easier for the old iron in this new century.
Here are some forgotten heroes…from a time when cars like this were much easier to find.
PHOTOS COURTESY OF "LIFETIME COMMITMENT TO OLD IRON GUY" WAYNE RUSSELL
Jerry Sutherland
COMMENTS
DENNIS:"Just the sale of that 55-56 Chevy 'Sedan Delivery' body would buy your groceries and pay your bills for a month! I know Hot Rodders that would kill to get their hands on that".
BOB:"I'm not young enough to take on a project like these".