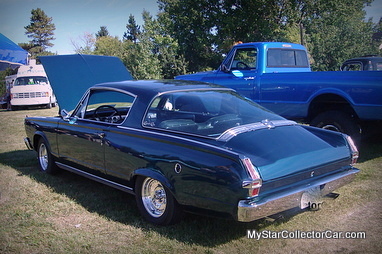 I was at a Labor Day car show in September when a local car guy named Gerry Paquette flagged me down and pointed me in the direction of a beautiful 1966 Plymouth Barracuda.
Gerry is well aware that we like to find the story behind the car and he had lined up a great one with the 'Cuda.
"The Barracuda's owner was a young woman in her 20s named Crystal Johnson and she had been its owner since she was eleven years old."
Crystal's father is an auto body man and he became the car's interim owner when its previous owner decided to give up on the restoration process for the Barracuda.
Crystal had always had an interest in cars, even as a young kid, so she and her dad discussed the Barracuda as a potential father and daughter restoration project.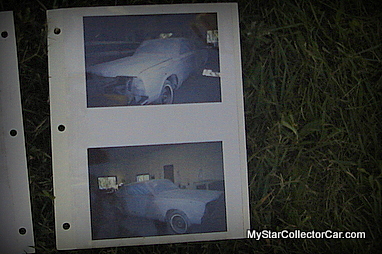 They made a deal and Crystal may well have been the only eleven-year-old girl on earth to become the proud owner of a 1966 Barracuda in desperate need of serious repairs.
Bear in mind the deal required Crystal to become heavily involved in a long and difficult restoration project as part of the bargain. Her dad was a hands-on guy and he expected her to become a part of the process.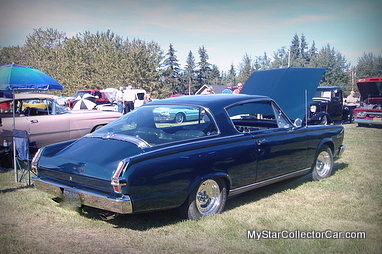 The Barracuda's ultimate restoration was a result of many hours and sacrifices for Crystal along the way.
Crystal told me that her dad had her sanding cars at a very young age and it was clear she was enthusiastic about the work. Crystal displayed all of the classic signs of a car girl early in her life.
In fact Crystal said she was "the only little girl who was excited about getting car parts for Christmas." She also said; "One year I got 2 wheels for Christmas and 2 wheels for my birthday." It was clear Crystal's Barbie doll days were long behind her the minute she became an eleven-year-old defined as a Barracuda owner.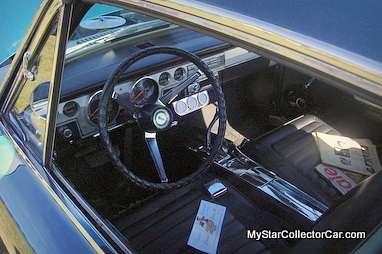 The restoration of the Barracuda was clearly a family project because Crystal's uncle is a mechanic and she worked with him on the engine rebuild. The car has a peppy 273 cubic inch engine and can cruise down the highway ahead of traffic all day if she wants to get to a show in a hurry.
However, the Barracuda got Crystal to the church in time for her own wedding 8 years after she and her father started the restoration. Not many young brides can say they restored their own wedding car and started the project as an eleven year old.
These days life for Crystal and her 'Cuda also includes car shows and parades. She has even been able to solve mechanical issues because she grew up in a mechanical family and learned how to wrench from a young age.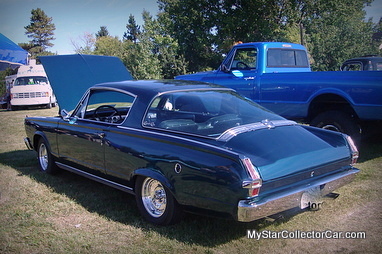 The car had an overheating problem when driven at low speeds on hot days, so Crystal added an electric fan to cool things down for stop-and-go traffic in the summer heat.
A 1966 Plymouth Barracuda is a pretty good story by itself and Crystal's story just makes it even better.
Jim Sutherland