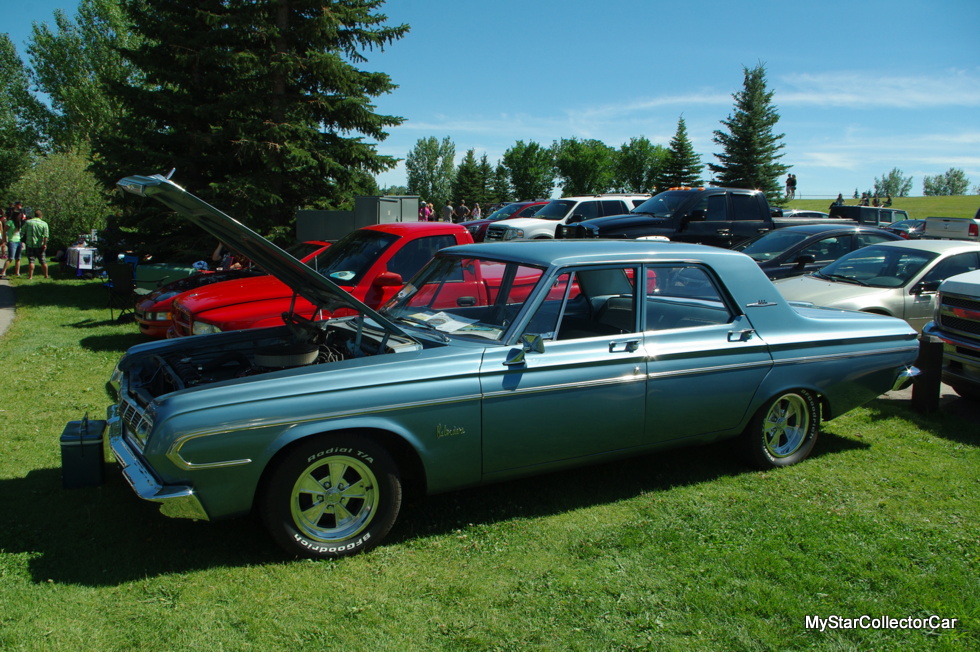 MyStarCollectorCar is firmly on board with 4-door sedans and has been on board with 4-doors since April 2, 2009—the day MSCC went live.
'The majority of car guys prefer to invest their time and money in more desirable cars like convertibles and hardtops because the return on investment is exponentially higher with two less doors.'
Few car guys will invest heavily in a frame-off restoration for a 4-door sedan for that reason but fortunately a few of them get a second lease on life beyond donor car status.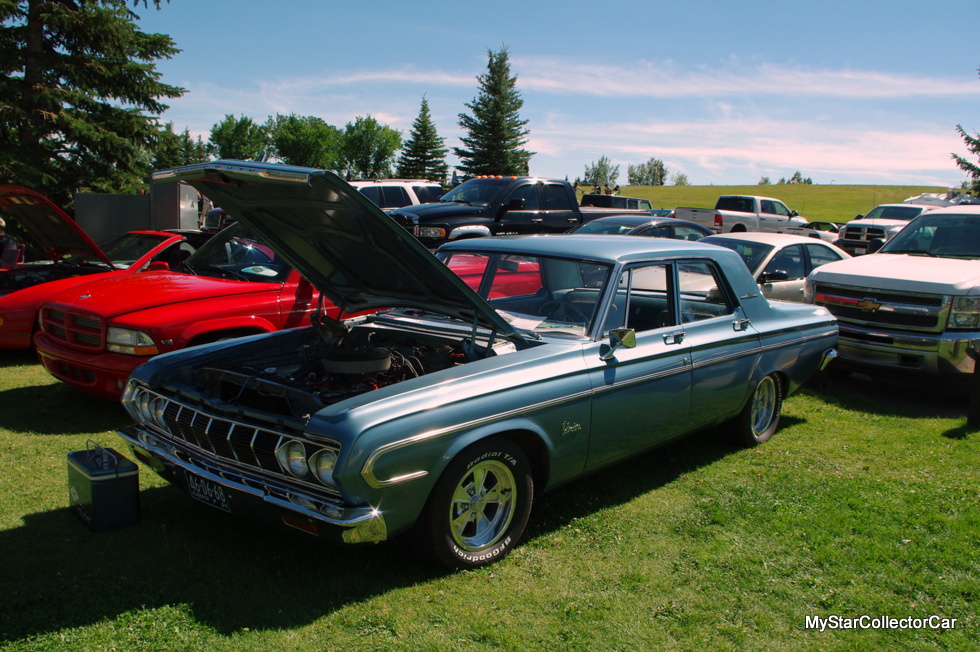 In the best case scenario, a car like this leads a quiet life under the guidance of a sensible owner and then if it's lucky it goes to another sensible second owner. In most cases these "more-door" cars get miled-out then sent to the second phase of life in the hands of a younger owner who probably hates it because it's a "granny car" so he drives the liver out of it until it drops. After that it's a short, spectacular ending in a shredder for the unloved 4-door.
Greg Coxson is the proud owner of a 1964 Plymouth Belvedere 4-door sedan. He found the car and basically interviewed for the privilege to buy this piece of history. He is the second owner of this 50,000 mile car and he is defiant about  its "more-door" sedan status so he paid $2800.00 for the Plymouth—the same sticker price it had on the lot when it was brand new.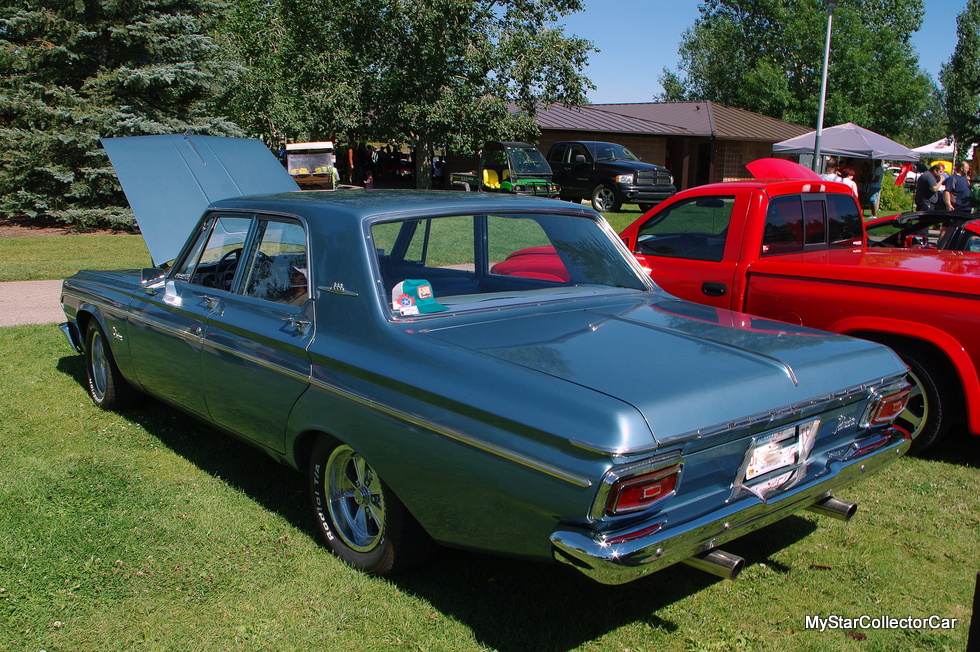 Greg is a student of the car's history so he knows it was purchased new by a history teacher in New York back in 1964. He learned the car was hit in 1975 and she had it repaired by a "no-name" body shop but the work has held up well over the last 40 years.
Despite the low mileage, cars this old always have a few issues after 50 years and Greg's Belvedere was no exception. He said the exhaust was shot so he "put some duals on it" but basically he wanted it to look stock. Greg added a 4-barrel carb to the factory 318 and non-stock wheels to dress it up but this is essentially a basic 1964 Belvedere four-door. He's also a big believer in preemptive action so he bought a lot of parts for the B-body Mopar.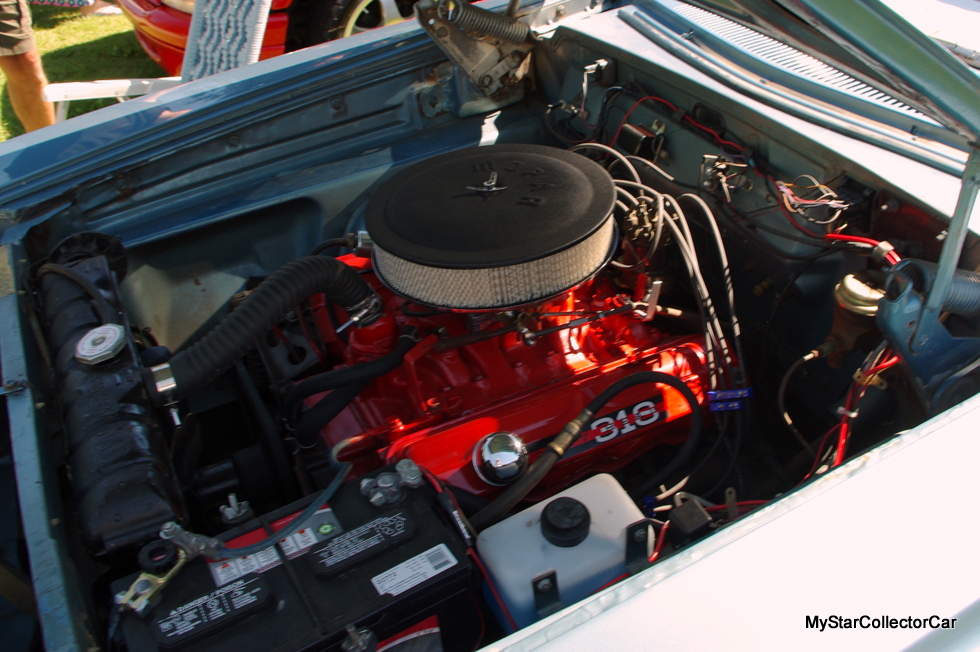 Greg admits it had a few quirks after "a few questionable mechanics worked on it over the years because things were done just to get it back on the road" but he's very comfortable behind the wheel of his '64 Plymouth. He runs the car comfortably at 65-70 miles per hour because cars like this were built for life on the freeway so it's not a stretch to run it at that speed in 2015.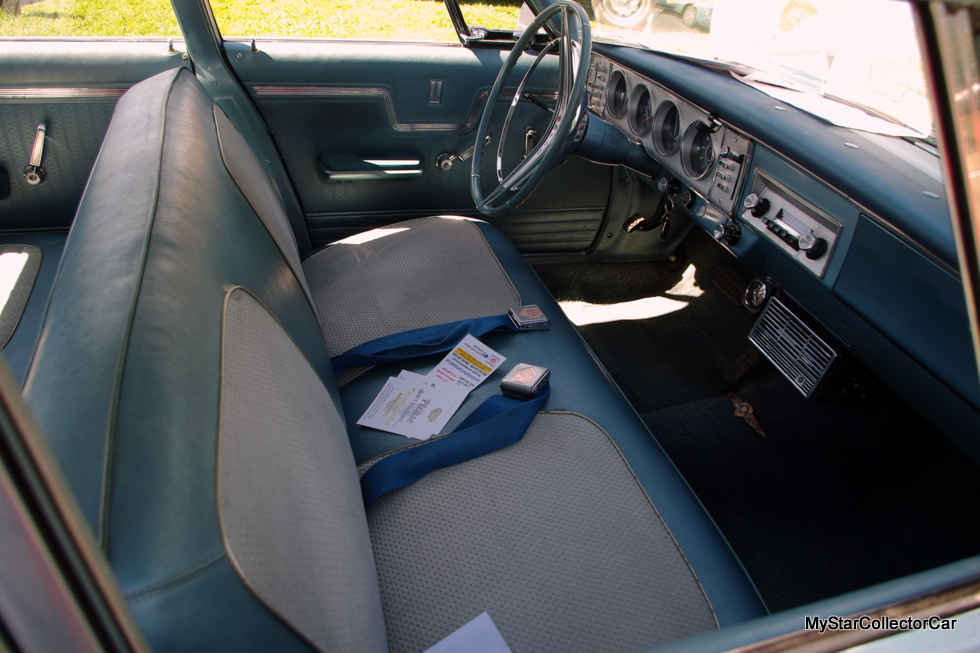 Cars like this generate a lot of nostalgia and even a few odd questions. Greg explained how one guy was amazed "they had V-8s back in '64" but he's a patient owner who loves to talk about his car.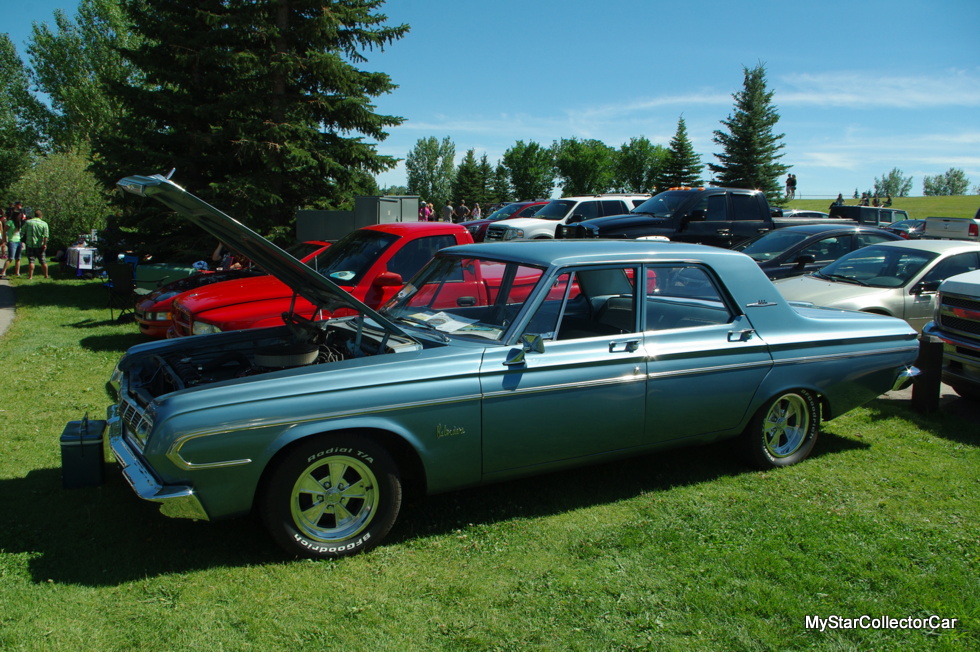 The biggest lesson to learn from this car is the found in the lineup around it at a car show. You can see people light up when they see it because most of them road in cars like this '64 Belvedere and that's probably the biggest appeal in these lesser-light cars.
Call it the lure of the 4-door sedan.
Jerry Sutherland
CLICK HERE to Like us on Facebook
CLICK HERE to Follow us on Twitter
CLICK HERE to Follow us on Pinterest
Please re-post this if you like this article.
Star of the Day page sponsored by Southside Dodge