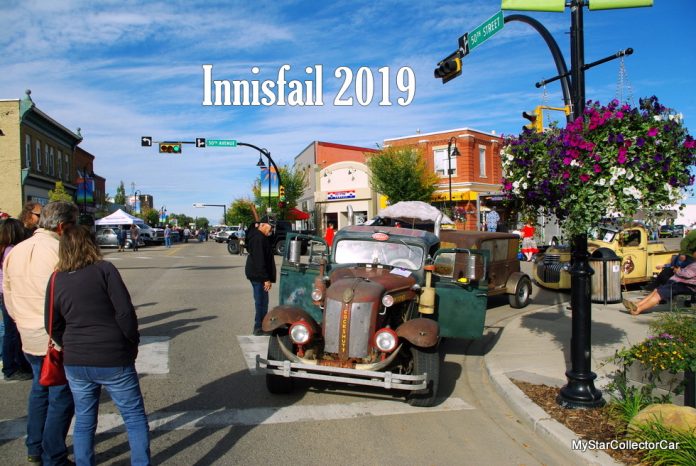 Car show organizers are some of the biggest gamblers in the known universe because they circle a date on a calendar and hope they have not angered the weather gods when they host their events.
Poor weather is a disaster for them because car shows are as weather-dependent as a baseball game or a day at the beach.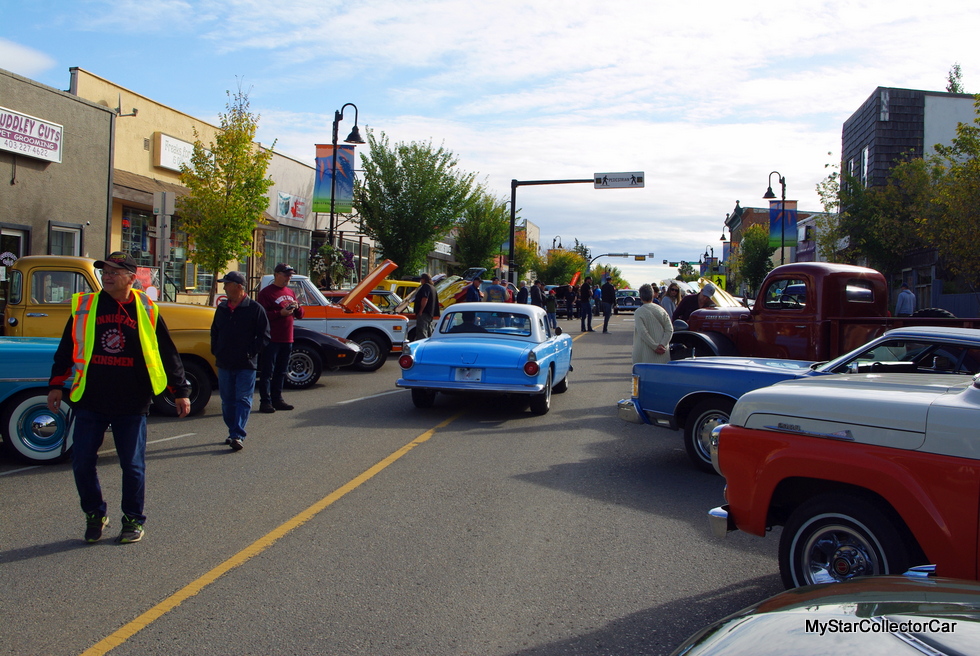 The organizers are typically volunteers who donate their time and resources for their big day. Bad weather washes away successful car shows and forces them to accept a poor turnout for their events. The fact organizers have put so much time into planning for their shows still boils down to a roll of the dice when it comes to good weather.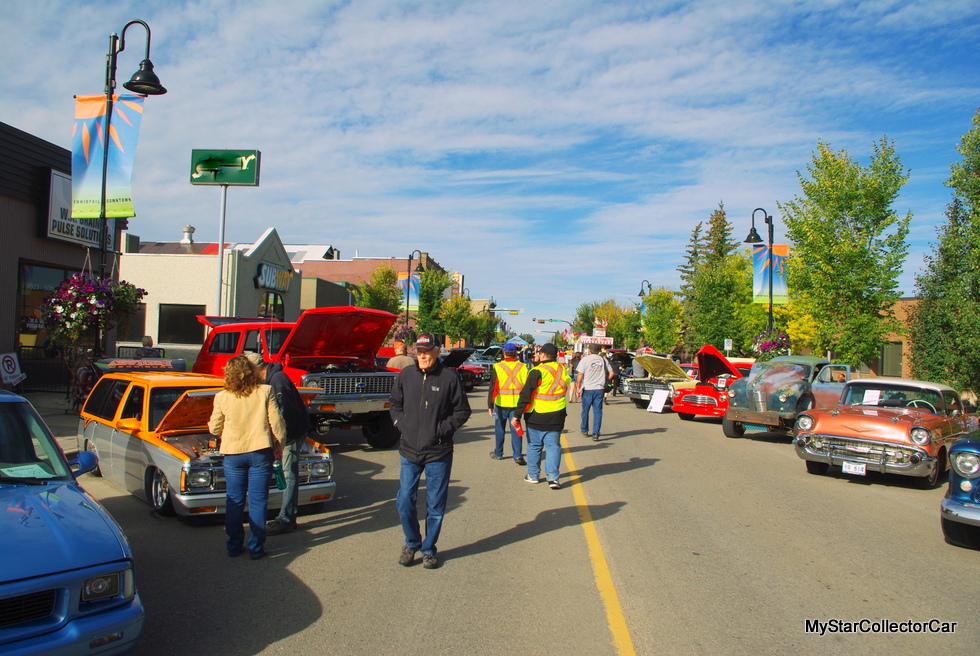 The people behind the annual Innisfail, Alberta car show were gifted with an exceptionally fine day for their event this weekend. Rumors of human sacrifice to appease the gods were completely unfounded and instead the Innisfail organizers simply won the weather lottery for their event.
It did not hurt to move the event back to Innisfail's downtown area because every small town car show should be held on Main Street. The retro buildings are a perfect fit with the retro rides and the large turnout for the Innisfail car show indicated both onlookers and entrants loved the location.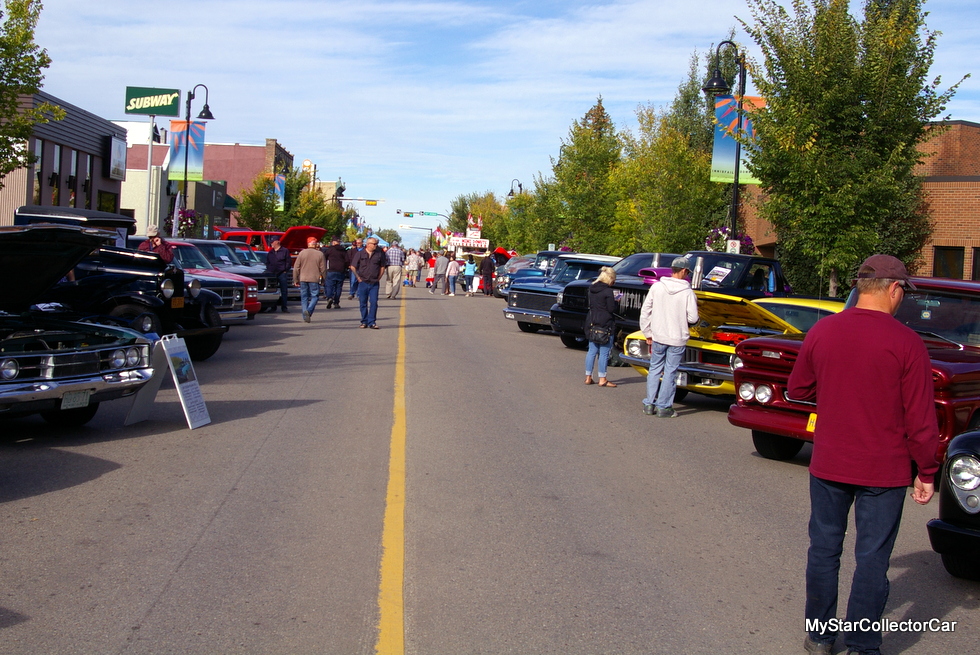 A 1947 Dodge Special Deluxe was a reunion of sorts for me because I had driven the car many years (and two owners) ago and enjoyed the experience enough to write an article about it for MyStarCollectorCar at the time.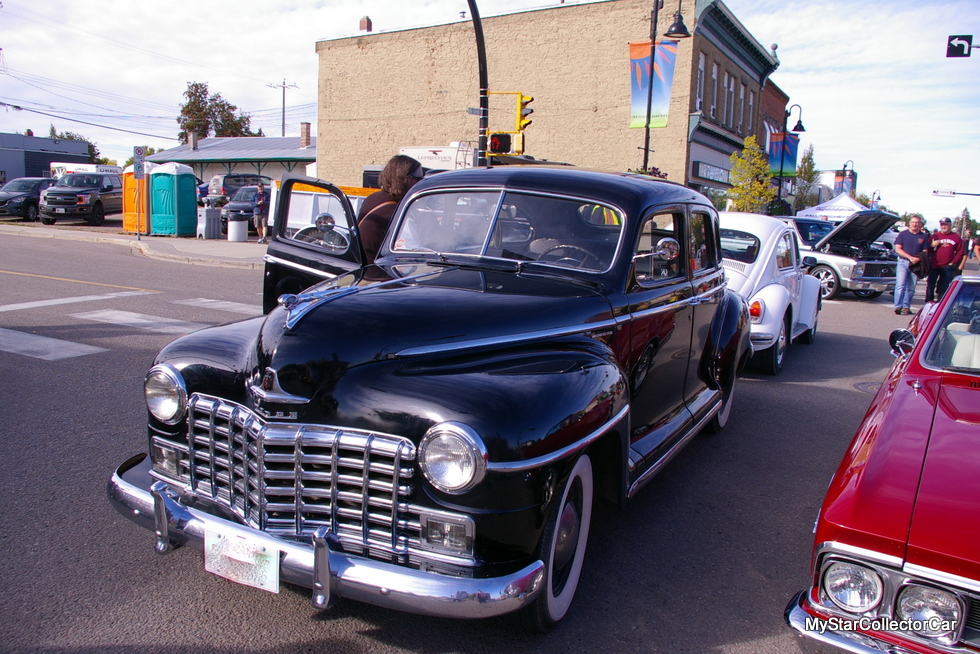 The car is now owned by a woman who has made it even better than before and MyStarCollectorCar will tell her story in a future article.
One of the hard and fast rules we have here at MyStarCollectorCar is the definition of a vintage ride. Typically, we will not consider early 21st century cars for stories because they are a little young-ish for our purposes-but MSCC made a very rare exception to the eligibility rule when we encountered two 2003 Mercury Marauders that could accurately described as Mercury Monsters.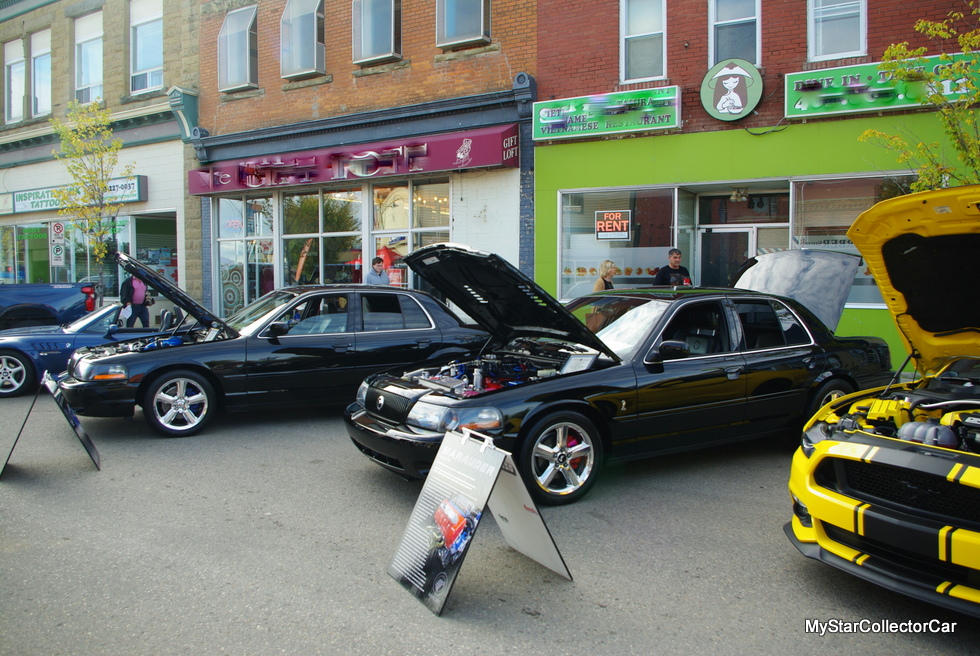 There is a big father and son angle to this story and MyStarCollectorCar readers will find out that very unique angle in a future feature about these unusual 21st century hot rods.
As mentioned, the Innisfail car show was a busy place and we wanted to find the owner of a rare 1969 Ford Torino Talladega equipped with a factory 428 Cobra Jet. We kept circling back to the car but were unable to connect with its owner and hope to interview that person at a future date. Possibly we can locate its owner through this article and our readers.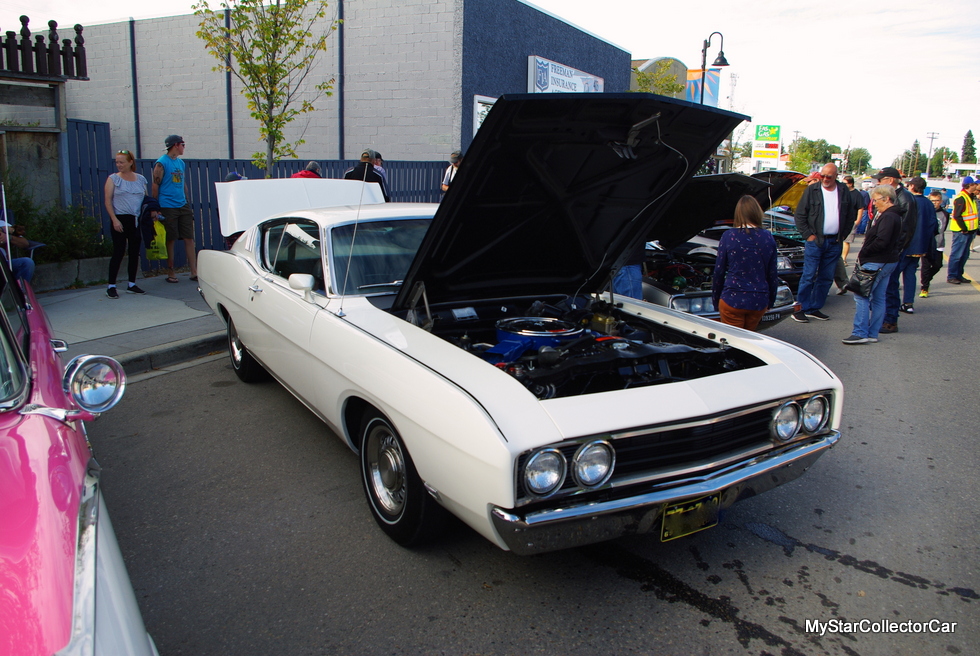 However, MyStarCollectorCar was able to interview the owner of a beautiful 1950 Chevy truck and he had an amazing story about this stylish resto mod's long history with him.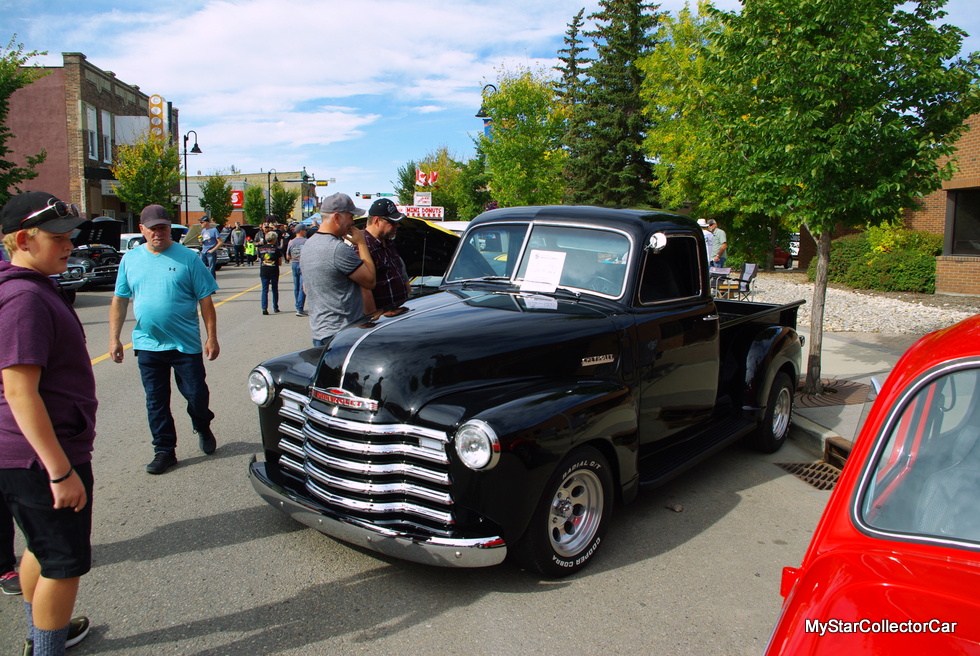 Read all about this pickup in a future MSCC piece.
Trucks were the order of the day in the small Canadian prairie town of Innisfail, Alberta and their show included a 1958 Ford F-100 pickup. This late 1950s ½ ton from the Blue Oval boys was a stylish two tone truck that embodied everything that was cool about that automotive era.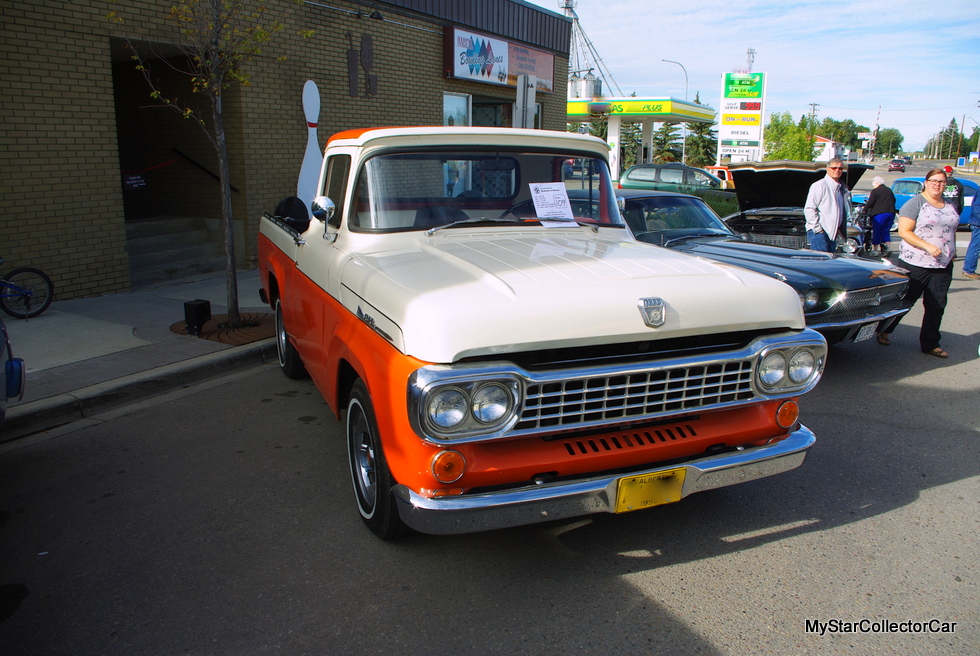 Learn more about the '58 F-100 in a future MyStarCollectorCar article.
Last, but most certainly not least, was a beautiful 1956 Chevy 210 two-door hardtop resto mod. This car was built to a show-winning level and MyStarCollectorCar was able to gather its full story for a future feature about this stunning marriage of old school cool automotive style and new age automotive technology.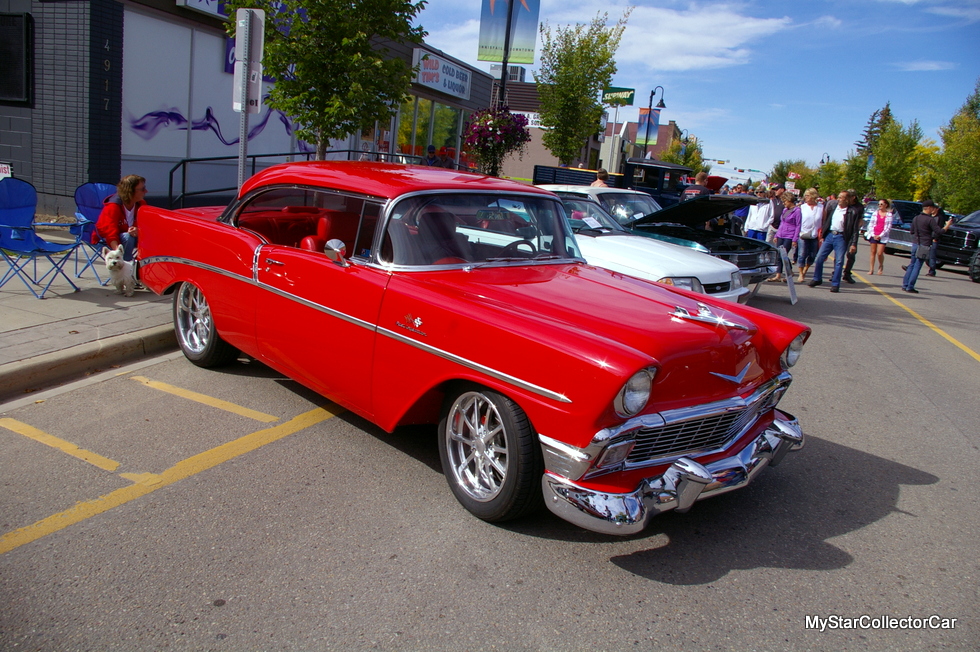 MyStarCollectorCar would like to thank the organizers and the gods of good weather for a great show back on Innisfail's Main Street.
BY: Jim Sutherland
Jim Sutherland is a veteran automotive writer whose work has been published by many major print and online publications. The list includes Calgary Herald, The Truth About Cars, Red Deer Advocate, RPM Magazine, Edmonton Journal, Montreal Gazette, Windsor Star, Vancouver Province, and Post Media Wheels Section.