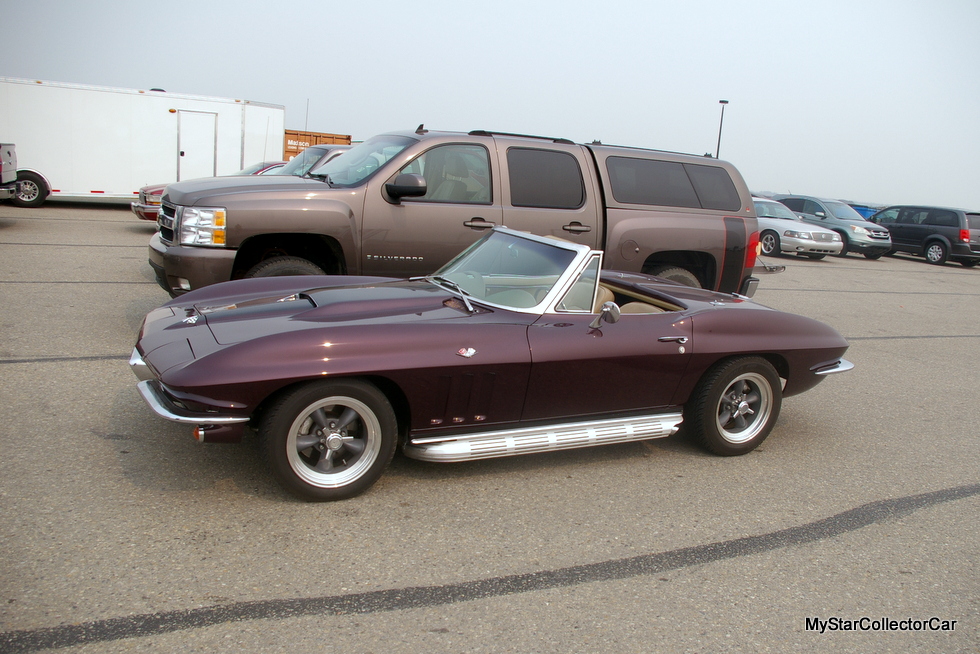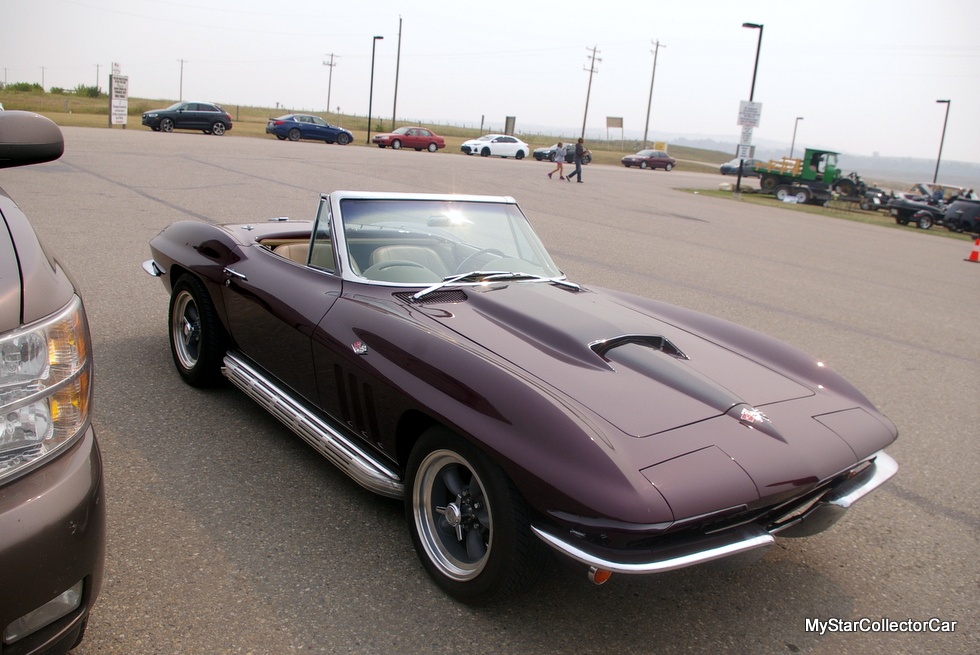 Murray Gray is a retired aviation mechanic who has restored many vehicles in the past.
A 1965 Chevy Corvette roadster provided a significant challenge for Murray when he became its owner about 16 years ago.
The Vette was disassembled and in numerous pieces when Murray became its owner.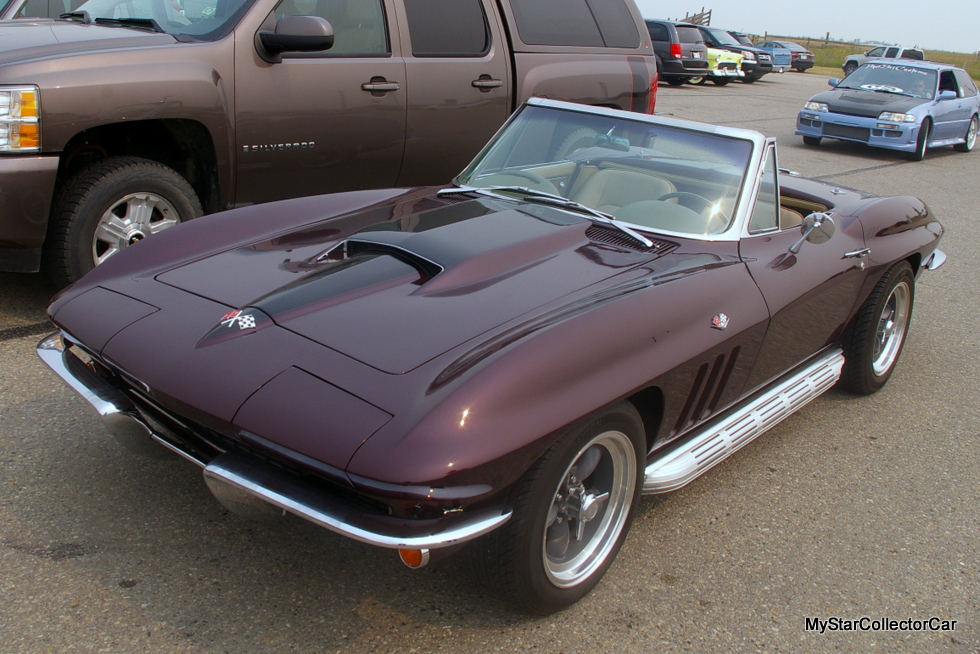 It also had no engine and required plenty of work to be brought back on the road. In other words, it was the perfect project for Murray at the time.

Murray has a front entry garage in his home that has limited space for him to work his automotive miracles. Murray also believes that every automotive project needs to be completed in a timely fashion (about a year in his opinion).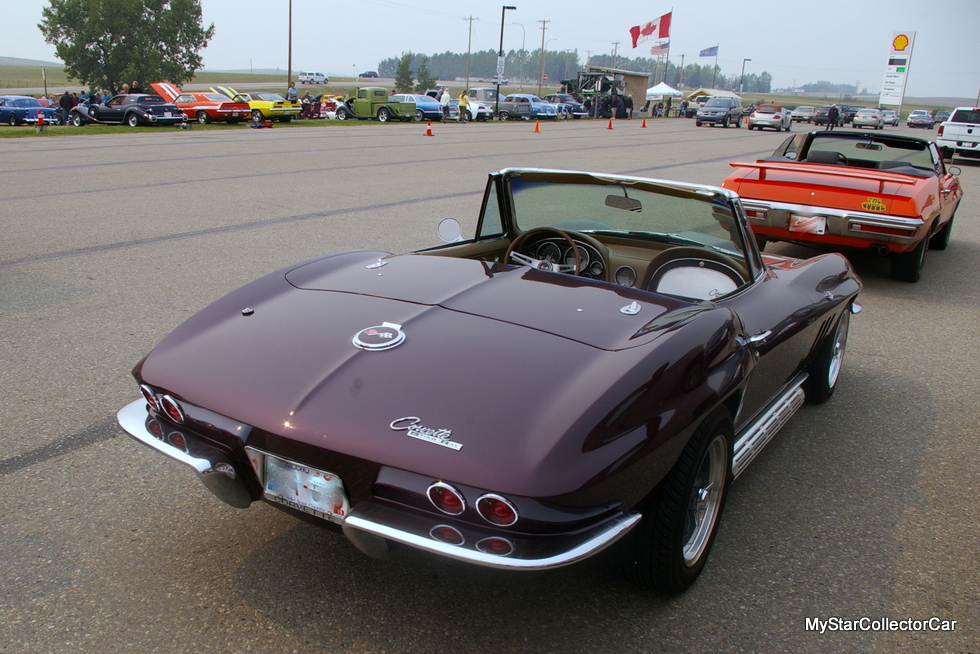 Murray believes that time is the enemy for most car guys because they will lose interest in a project if too much time is taken between the start and finish. "You gotta start 'em (projects) and finish 'em"; in Murray's words.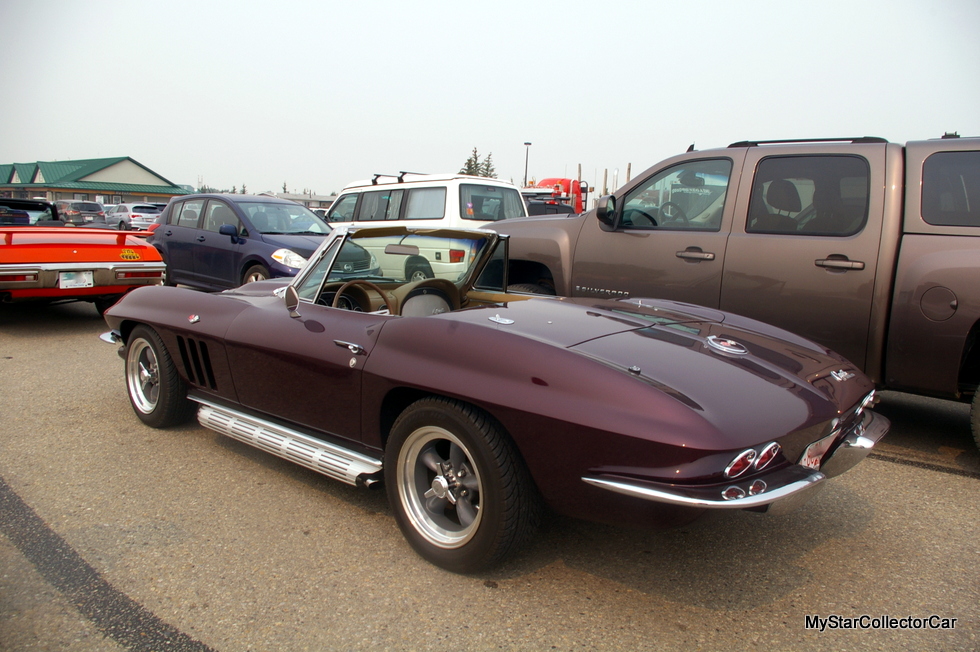 Murray was not retired when he tackled his Corvette project and used every minute of his spare time to get the car finished within a timely fashion.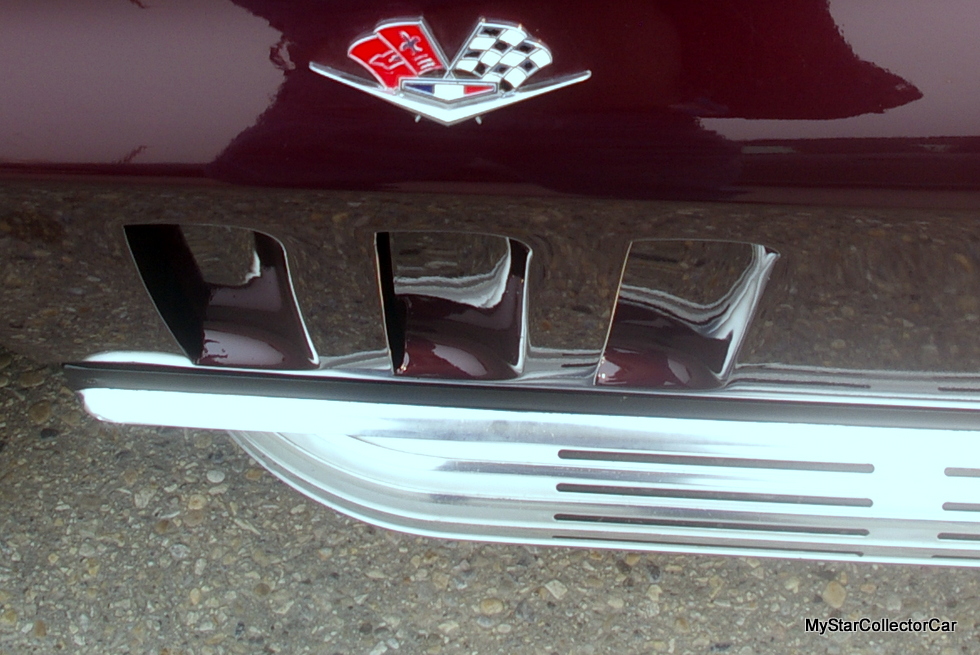 The Corvette is a blend of original components and upgrades done by Murray. The 'Vette now sports a 383 Chevy stroker engine that delivers lively performance to the factory four-speed manual transmission.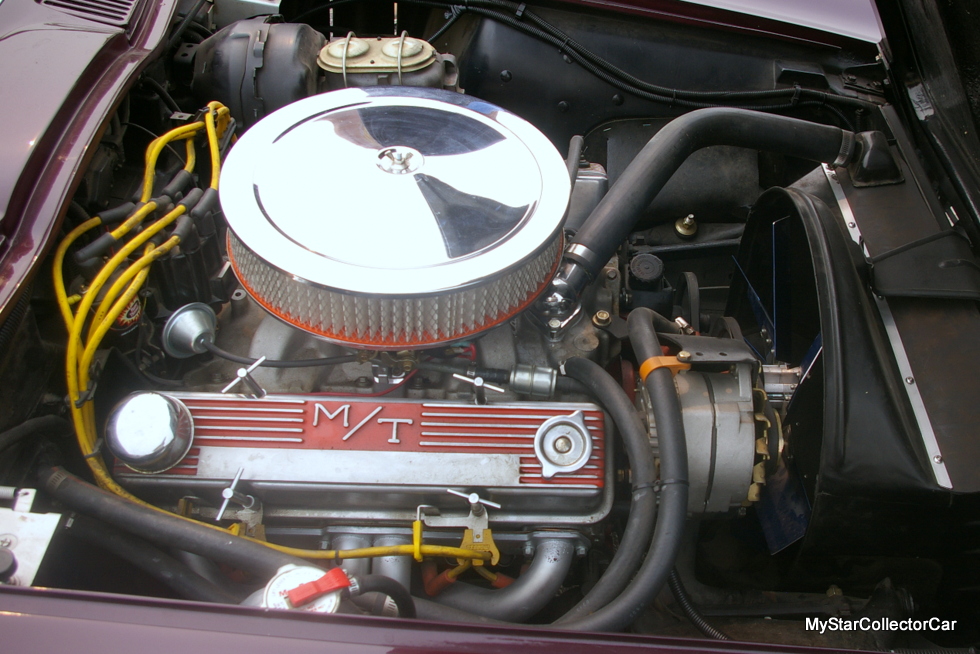 Murray also built a custom power rack and pinion steering unit from online blueprints for the Corvette because he possesses that level of ability and was able to shave plenty of money off the aftermarket price for one.
The hood is not the stock version for his '65 Corvette because Murray used an aftermarket big block version built for a 1967 Corvette in his project. He was able to replace the factory seats with seats from an auto wrecker that Murray altered so they would fit in his 'Vette.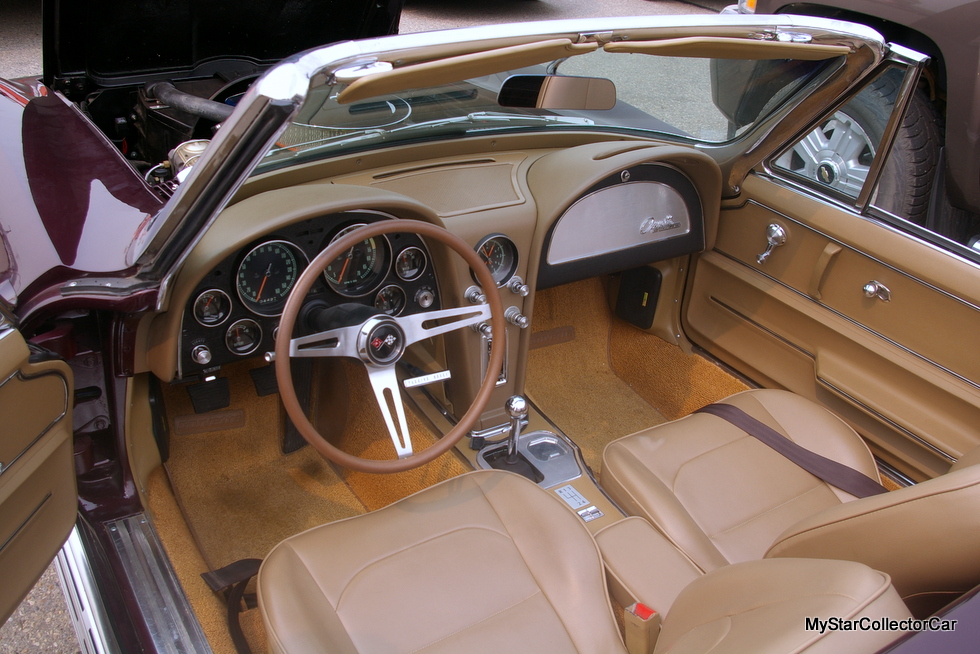 Murray said the new seats have "more contour to them" and still retain the factory seat style after they were placed in the 'Vette. He chose the seats because they offer more stability and comfort than the original seats during road trips.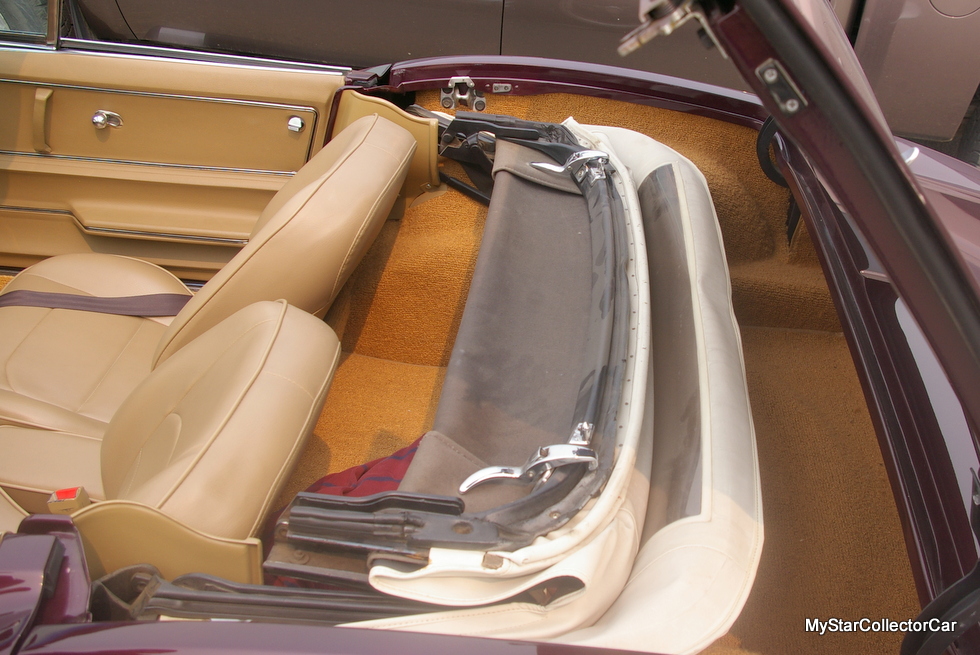 Murray also chose a new black cherry color for his 'Vette and mistakenly believed it would be almost black on the car. The result was a dark red that turned out to be a pleasant surprise for Murray.
The wheels are an aftermarket touch that combines a retro-mag-with-knockoff style combined with conventional lug nuts. Murray mentioned the original knockoff wheels for a Corvette performance model were designed for quicker tire changes during a race and are not a great idea for the street version Corvettes.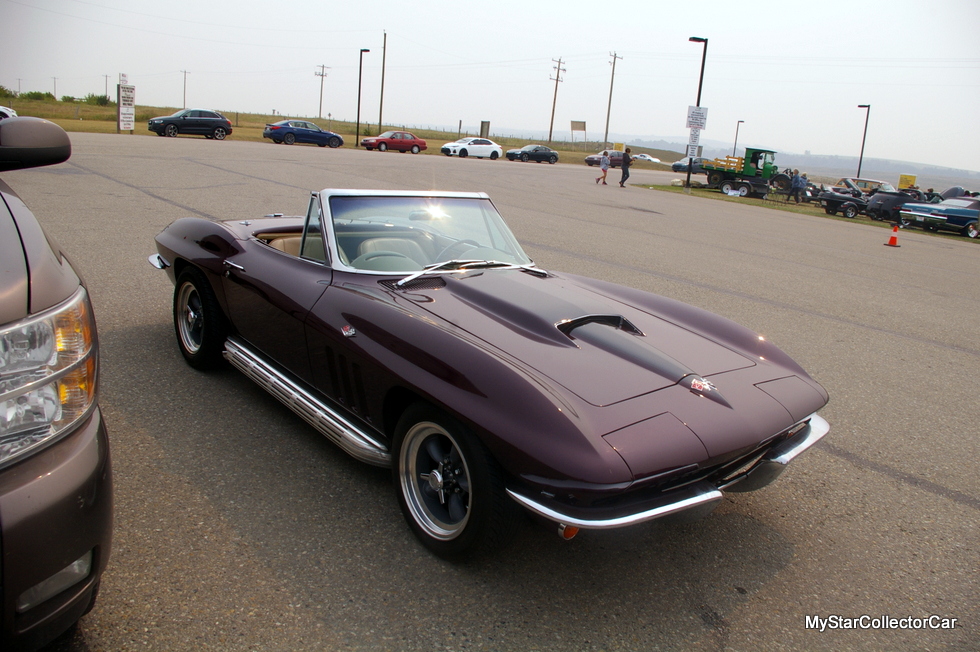 The Corvette was already equipped with four factory disc brakes before Murray began to build it as a resto mod-but he added a dual master cylinder to the car for extra safety on the road.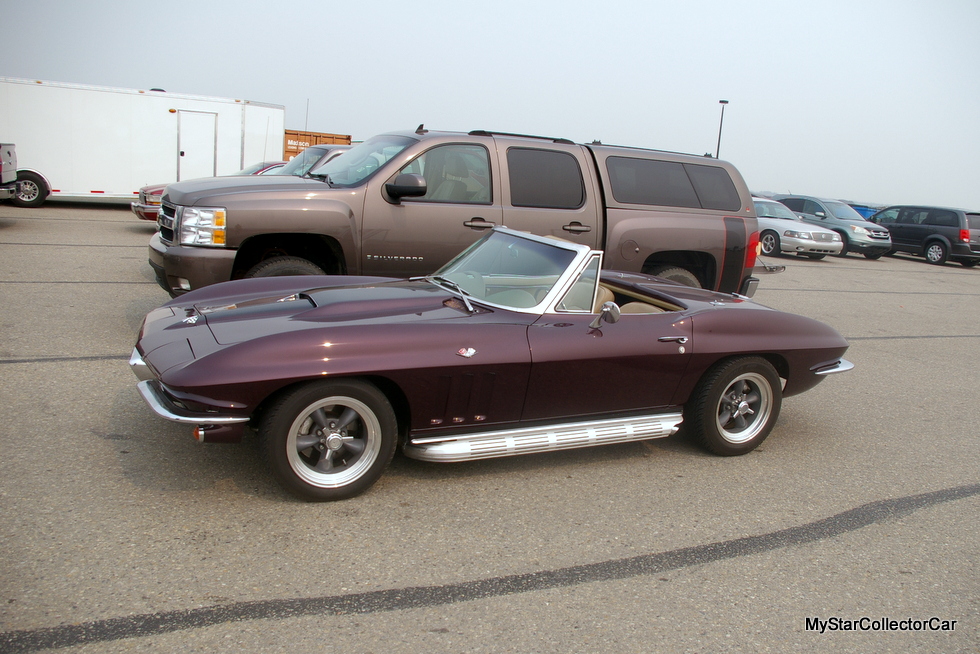 The aftermarket radio looks like the original radio and it fits right into the vertical position in the occupied by the factory radio.
The overall result of Murray's vintage 'Vette project is a remarkable resto mod Corvette built by a retired aircraft mechanic who always paid attention to details, performance and safety at his former job.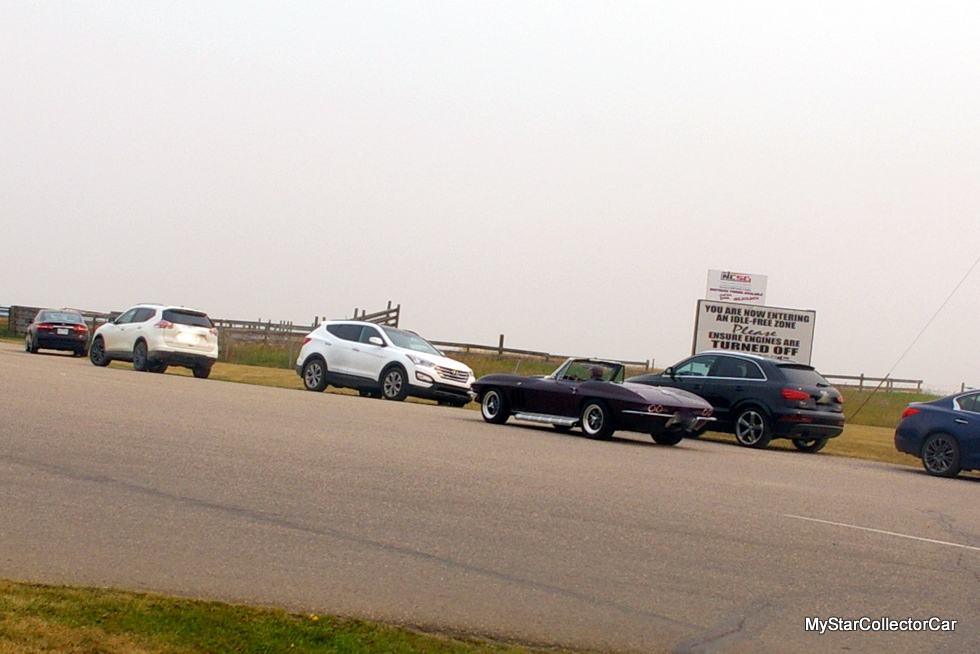 Murray enjoys the net result of his 1965 Corvette Sting Ray resto mod because it answers the bell in so many ways for him.
BY: Jim Sutherland
Jim Sutherland is a veteran automotive writer whose work has been published by many major print and online publications. The list includes Calgary Herald, The Truth About Cars, Red Deer Advocate, RPM Magazine, Edmonton Journal, Montreal Gazette, Windsor Star, Vancouver Province, and Post Media Wheels Section.