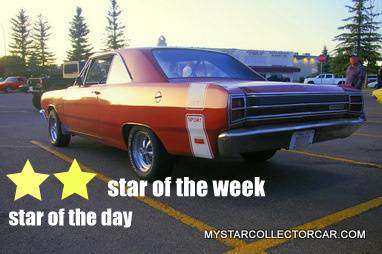 MAY 14th 2011 "STAR OF THE WEEK" AN UNBIASED CHOICE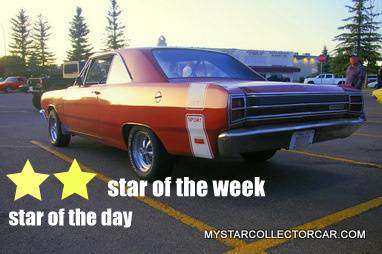 STAR OF THE WEEK
This Dart was picked without bias-we asked a guy who isn't a car guy to pick the Star of the Week.
In his world cars are a practical reality of every day.
All he asks is that a car starts every day, gives decent gas mileage and never leaves him beside the road.
He picked  the Dart -without bias except for one thing…his first car was a '69 Dart. Turns out there's an inner car guy in everybody.
Check in tomorrow for a new week – Star of the Day.
js
MAY 14 STAR OF THE DAY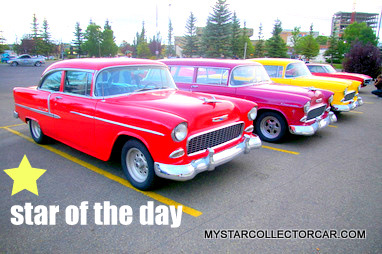 These three '55 Chevys showed up at the end of a rained out car show.
...they would have garnered a great deal of attention at a big show but they really took over this one…just as the sun was going down.
Great shot of three iconic classics.
js
MAY 13, 2011 – STAR OF THE DAY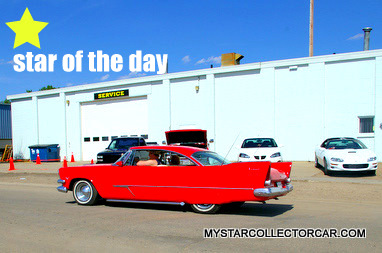 This car had it all-big 50s Exner fins, it was a Plodge (Canadian Dodge) it was bright red and it was a nice custom.
That's why it was a mystery-the owner didn't think it was nice enough to put in the main show so he parked it in the back corner of a dusty parking lot…
js
MAY 12, 2011-STAR OF THE DAY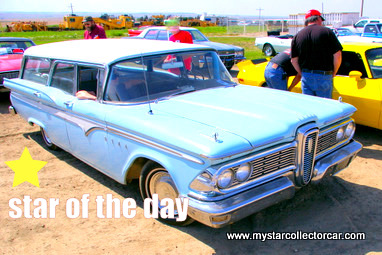 Honestly, I have to admit that this old Edsel wagon was heavily steeped in nostalgia-not simply because it's a cool late 50s ride but also because it was the first car story we ever did back in April, 2009.
It was a great car story because the owner's wife had bought it for him and now they spend their time hauling their daughter and son in law to car shows. He's too busy having fun to restore it.

Not a bad way to kick off a car magazine about average car guys…
MAY 11, 2011-STAR OF THE DAY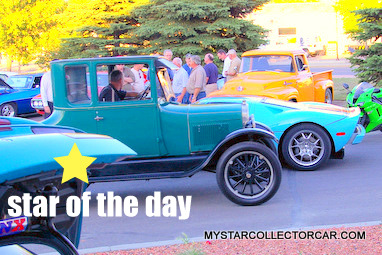 The biggest feature of this "Star of the Day" is the Model T – but the best part is the evolution from the T to the GT-40 (hiding behind its much older Ford cousin).
I thought this was a unique look at how far the automobile had come in a few short decades.
js
MAY 10, 2011-STAR OF THE DAY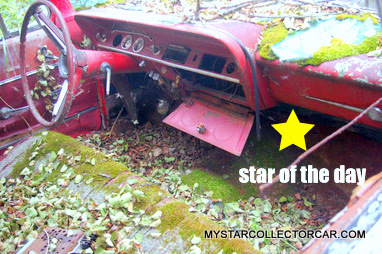 This is an unlikely star-in fact it will never be a star again but at one time this humble Chevy was a star for a family.
You can't ignore the past and this old ride clearly has no future…but it was a star.
js

MAY 9 2011- STAR OF THE DAY
This Star of the Day was one of those lucky pictures
You take tens of thousands per year and you get a handful that turn out like this…the owner of this Dart loved it.
He said it made his car look a lot better than it did in real life…