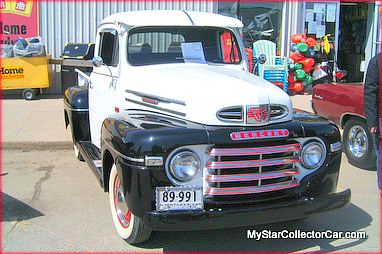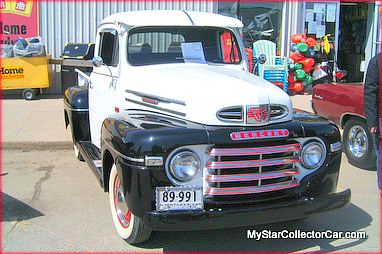 Mercury trucks were a unique pickup truck because they were made in Canada for customers north of the 49th parallel.
A Canuck truck if you will, built between 1946 and 1968 for a Canadian market.
Ray Oberg's father had a Mercury truck that he bought in 1949 during Ray's youth for farm use.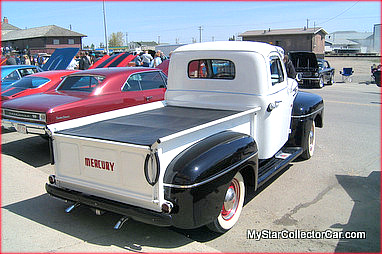 Ray learned how to drive a vehicle behind the wheel of his dad's early model Merc truck, so he always had a soft spot for the early Mercury pickups.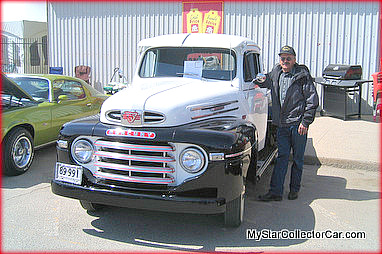 Ray also liked the Canadian pedigree behind the Mercury trucks, so he also wanted one for patriotic reasons in order to celebrate his Canadian pride. Sentimentality and patriotism are strong emotions; all Ray needed was a Mercury truck to collect both of them in his life.
He finally found one about eight years ago that had been in one family for a very long time. It was owned by a pilot who had left it to his nephew after his death and the nephew did not share the same emotional attachment to the Mercury as his uncle's.
Motivated seller met motivated buyer about eight years ago and Ray had himself a 1949 Mercury pickup truck. The truck is basically an original stock truck with a few upgrades like a visor, nicer bumpers and interior.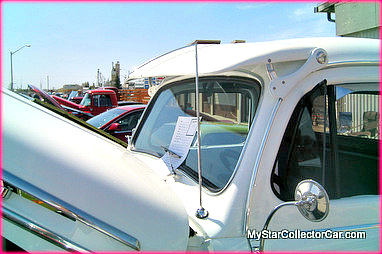 It has its original 239 Ford flathead V8 and a four-speed manual transmission, but Ray wanted to get more speed and less rpms on the highway, so he changed out the rear end to 2.22 gears.
The result is a steady 80 mph down road with surprisingly solid steering from the truck with its completely re-built front end.
Ray feels that his beloved Mercury truck is an easy eight out of ten on his scale and assures us that his pickup is a driver all the way.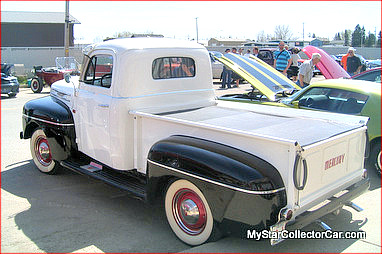 He loves his time behind the wheel of the old Merc for all of the right reasons: nostalgia, patriotism and fun.
Jim Sutherland
Follow us on Facebook at-http://www.facebook.com/MyStarCollectorCar
Follow us on Twitter at- https://twitter.com/#!/MyStarCollecto1