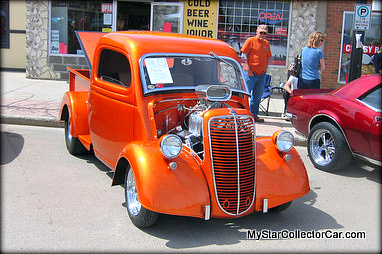 Russ Brotherton is one of those car guys who can tackle anything that comes his way.
He was a big fan of the Anglias that made their way across the big pond from England because these little Brits were made into legendary Detroit-powered hot rods for the street and strip.
Unfortunately the Anglia is a rare little vehicle and Russ had little luck in his pursuit of a project based upon an Anglia.
He did manage to locate a 1950 Thames pickup truck that was even rarer than an old Anglia; in fact Russ had little knowledge about the English pickup when he decided to turn it into a street rod.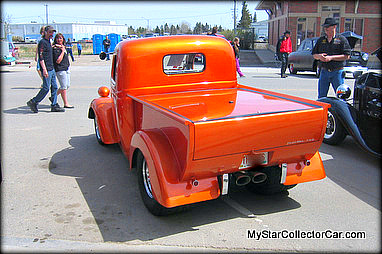 Russ bought the Thames in 2004 and finished it in 2006. Bear in mind that Russ is not a journeyman mechanic or body man, he is an ultra –talented hobbyist who even built a custom frame for his pickup.
The cab has been stretched 15 inches with a generous sheet metal donation from an old pickup truck and the front fenders have been shortened 4 inches. The short front clip on the truck meant that Russ was forced to use a 4.3 L V-6 to shoehorn in a GM power-train into the small engine compartment.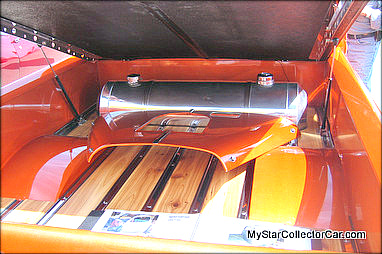 The Turbo 400 tranny has an aftermarket overdrive unit that gives the truck a solid balance of power and performance. A supercharger also lends a hand in the performance department and gives the truck a feature that Russ always wanted on an engine: the cool look of a blower.
The Thames is definitely not a trailer queen because Russ and his wife Nora have traveled in this truck over 18,000 miles since its completion. The truck has won 33 awards (and counting) over its brief career as a show-stopper.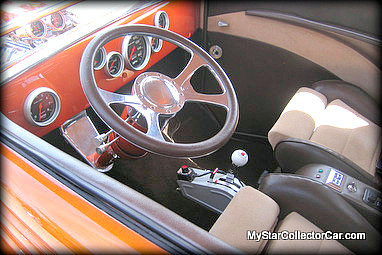 Russ and Nora were even invited into the prestigious Blackies Fresno, California show a few years ago and drove to the event in the Thames, although many people were confused by the Ford connection (Ford of England), so he has a Ford badge to replace the Thames badge in these circumstances.
Russ was not exactly looking for a Thames when he found it, but now he is glad that he crossed paths with the unusual truck and purchased it from the original owners who were a father and son combination.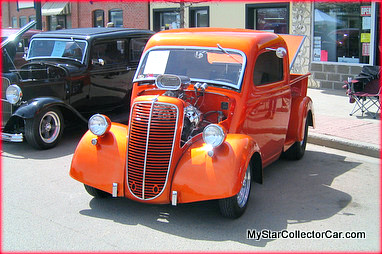 It's doubtful that the original owners would recognize their little British friend these days, but it is definitely in good hands with Russ.
Jim Sutherland
Follow us on Facebook at-http://www.facebook.com/MyStarCollectorCar
Follow us on Twitter at- https://twitter.com/#!/MyStarCollecto1