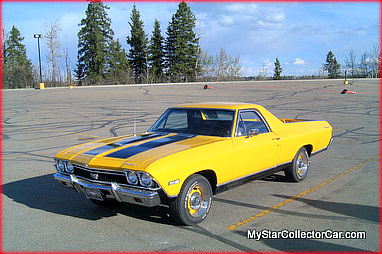 It was pretty hard to miss the bright yellow 1968 Chevy El Camino at a show.
The yellow on Chris Schultz's El Camino was actually a brighter custom upgrade from the factory yellow, but it looked very good on the Elky.
We called these unusual vehicles "car-trucks" when I was a kid. Ford and Chevy unveiled their Ranchero and El Camino models to a curious public who were fascinated with the unusual combination of a car and a truck, thus the car-truck name from my childhood.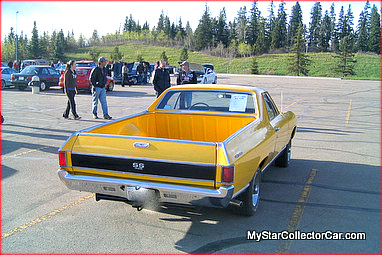 Chris Schultz was like everybody else when he saw his first car-truck as a kid because it captured his attention in a big way. The interest got even stronger when one of his buddies owned an El Camino and then Chris knew that he wanted to own one.
Chris found his numbers-matching 396 Elky and has been a happy owner for several years. He has even gotten used to the large amount of attention that he gets whenever he takes to the streets in his bright yellow El Camino.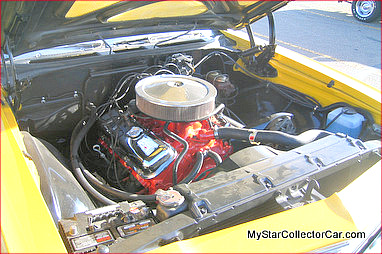 The car came from a dry area so it has survived its 44 years pretty well since it left the factory with a little over 40,000 of its Elky relatives in '68.
Chris's El Camino just looks younger and brighter than most of its Chevy car truck colleagues from 1968.
The very healthy factory 396 in the Elky probably makes Chris's car-truck faster than many of its 1968 EL Camino siblings as well.
Jim Sutherland
Follow us on Facebook at-http://www.facebook.com/MyStarCollectorCar
Follow us on Twitter at- https://twitter.com/#!/MyStarCollecto1